Same Paths - Black and White Version
Hi everyone
Here we go with one more entry to the #monomad challenge :)
Still following the same paths that cross the rustic village.
The whole scenario seems to fit perfectly into the surrounding nature, paths filled with huge blocks of stone where it is possible to see all the marks left by the successive passages of carts with wooden wheels pulled by the animals, perfectly molded and polished, next to each small entrance to the countryside, a small house made of stone and slate roofs where they kept and still keep all the utensils used to work the land and earn a living.
From a distance many of them seem uninhabited, but with the proximity it was possible to verify that they are still used for the same purpose.
Going there is to remember the land and life of my grandparents, a rekindled memory that i want to keep to not forget.
Below i share some records, hope you like it.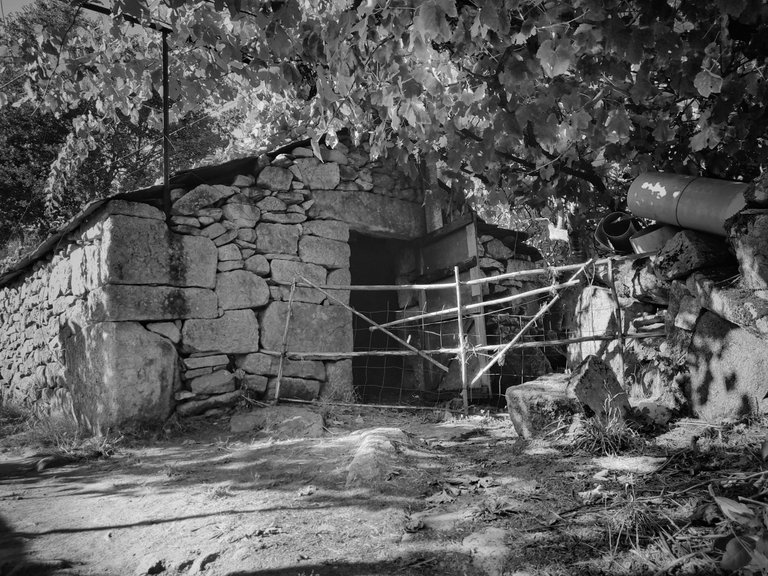 Thanks for following me and support my work!

See you soon
Thank you for watching
---
---