Mi Vuelta al Sol//My Return to the Sun (ESP-ENG)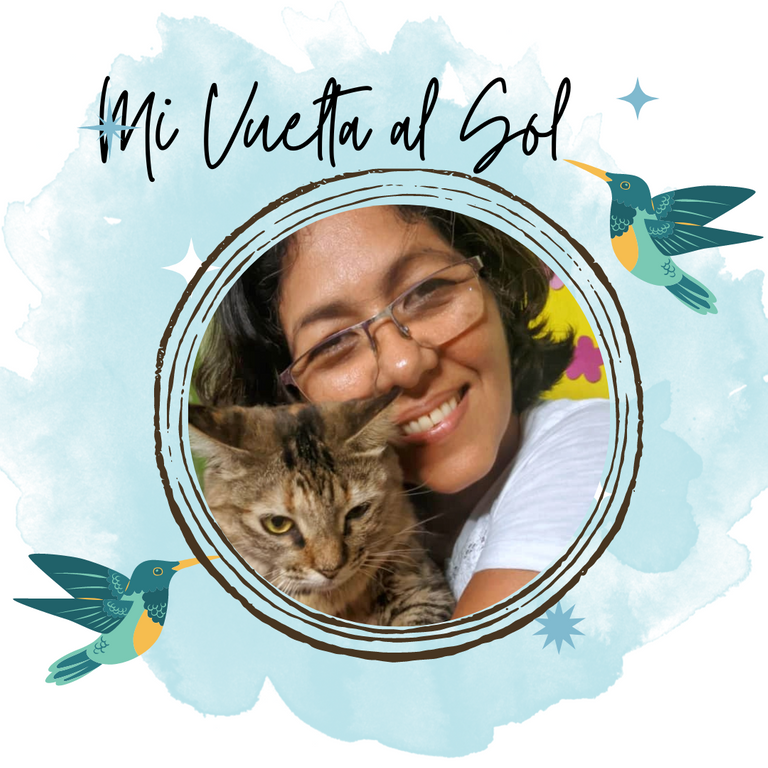 Saludos Querida Comunidad.
En esta ocasión quiero compartir con ustedes mi Vuelta al Sol. Decidí celebrar ese mismo día de mi Vuelta al Sol con mis amigos, compañeros, mis alumnos y para ello elaboré con mi amiga @aleluzco mi tradicional torta, hice cuatro torta para compartir con mis compañeros, alumnos y familiares; durante las diversas actividades que realizaría ese día. He compartido en mi blog la receta de esta torta que es deliciosa, así que les recomiendo elaborarla. Rica Torta de Chocolate tipo Brownie.
🎂Mi Primera Torta💗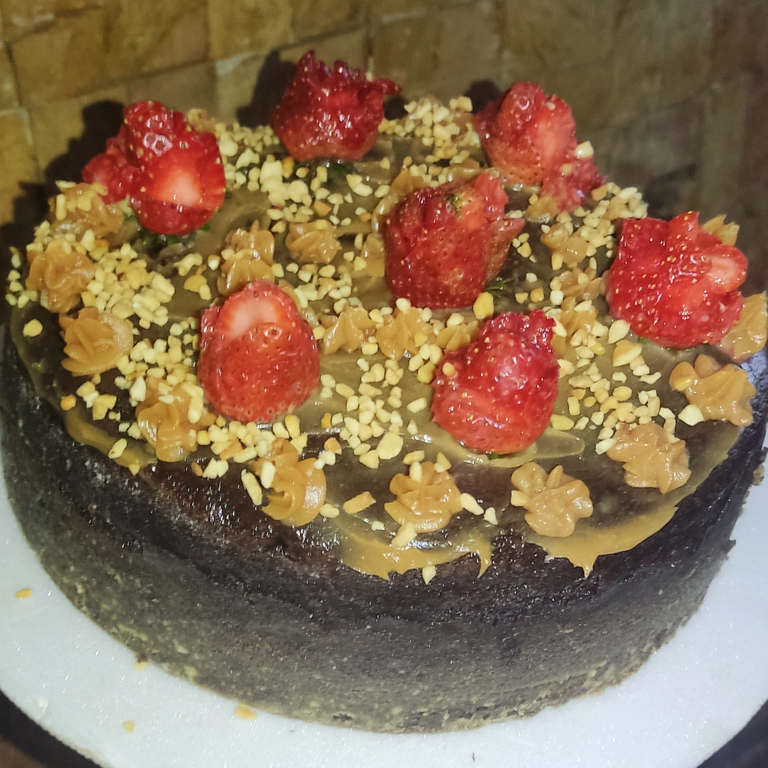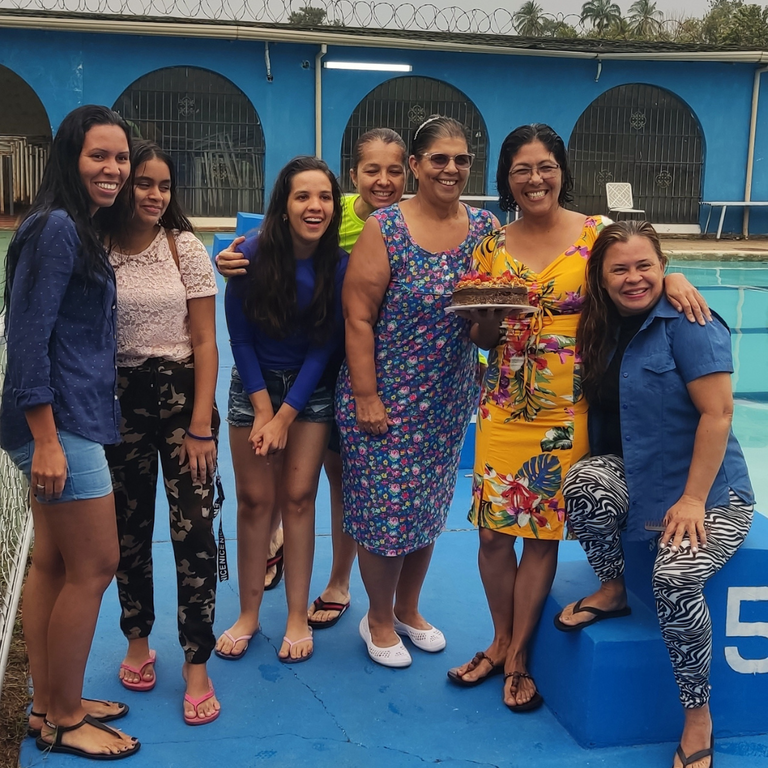 Y empecé con mis compañeros de natación, debido a mi lesión en el manguito rotador he estado tomando clases de natación con mi amiga Daiana que es fisioterapeuta y actualmente está haciendo terapia en la piscina.
Mi primera torta del día fue a las 9 am después de mi práctica, con mis compañeros que son muy divertidos y alegres. Y que mejor comienzo que con el agua, de ahí salí súper relajada y lista para seguir celebrando mi día.
🎂Mi Segunda Torta😍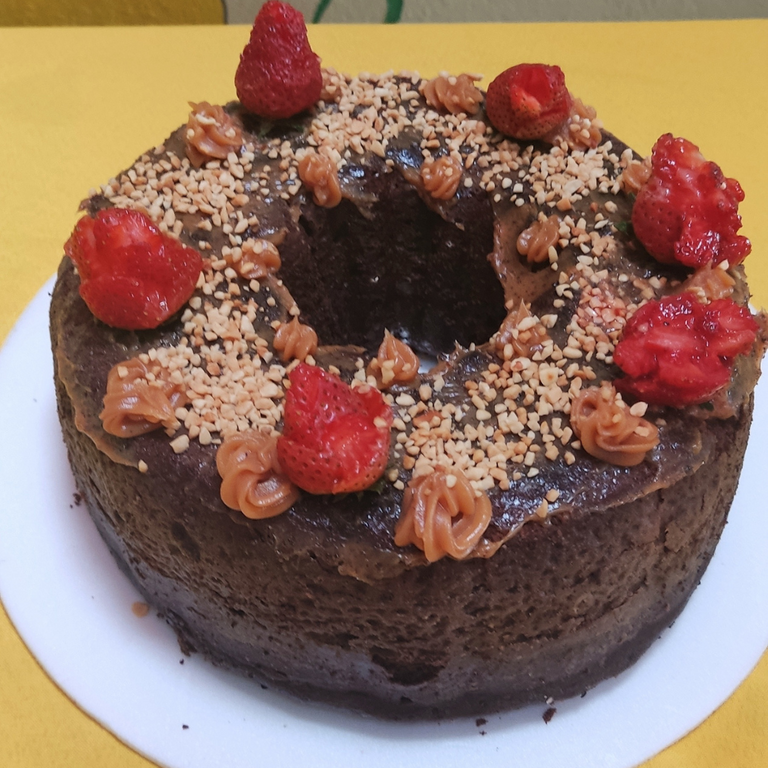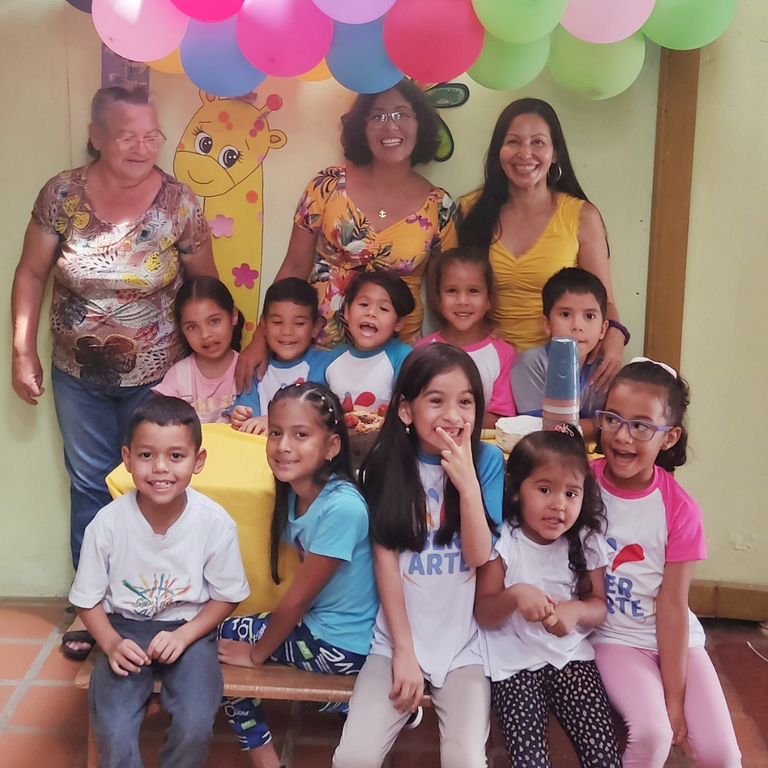 La segunda torta la compartí con los seres más maravillosos y amorosos que conozco, mis niños, con quienes realizo las actividades de iniciación a la lectoescritura, niños entre 4 y 6 años, y mi compañera y amiga Yuruana con quien realizamos el trabajo de acompañamiento al aprendizaje.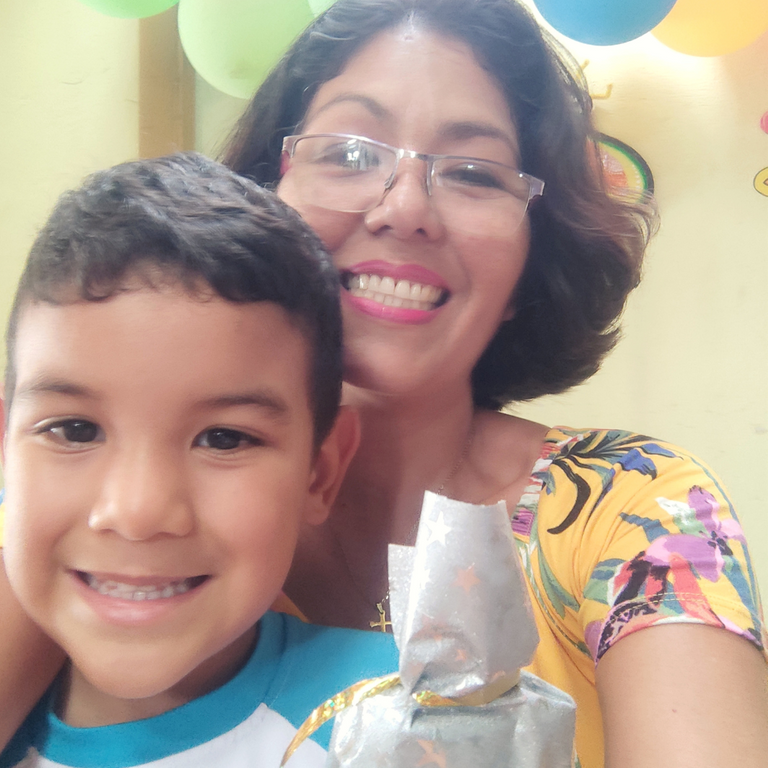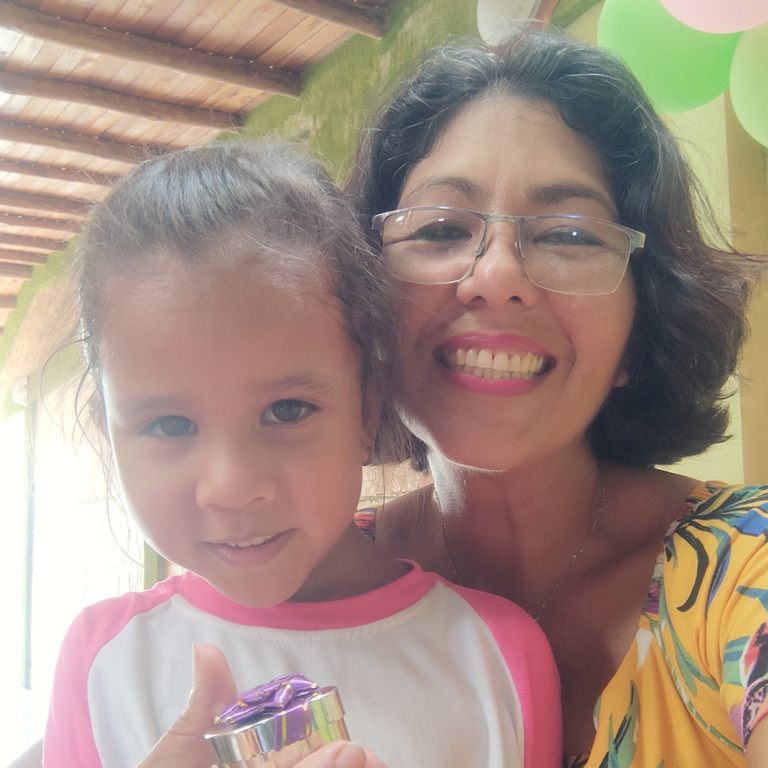 Me sorprendieron con hermosos regalos, creo que en todo el tiempo que he experimentado con niños son los seres que expresan amor puro y sincero, por lo que estoy muy agradecida de tener la oportunidad de estar con ellos.
🎂Mi Tercera Torta🙏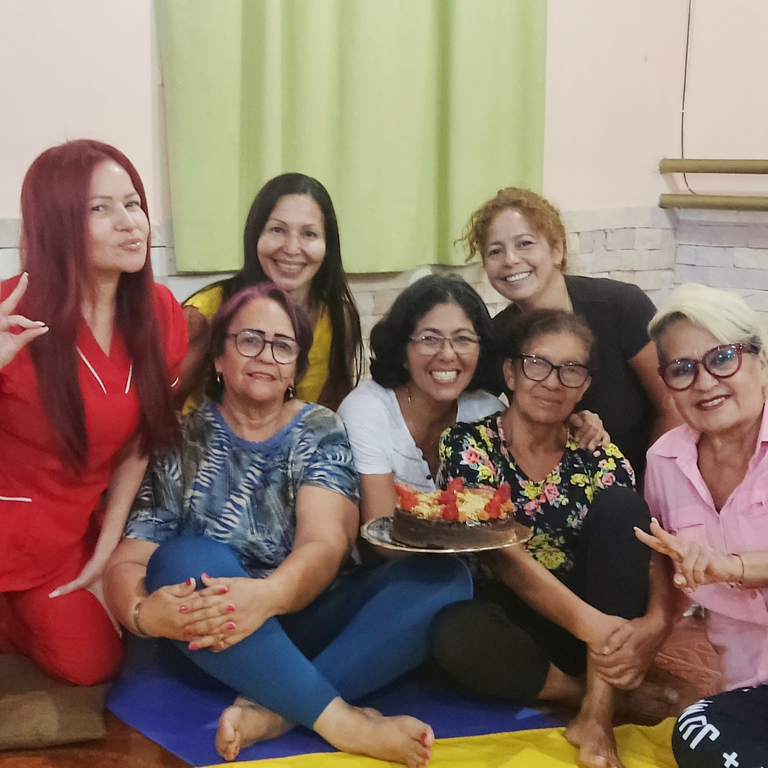 Correspondió a mi grupo de yoga, el cual coincidió en las clases ese mismo día, por esta razón me da mucho gusto también compartir con ellos y agradecerles su presencia ya que están comprometidos con su práctica y sus actividades de desarrollo interno, más que alumnos son mis compañeros de vida, a los cuales también les agradezco su compañía.
🎂Mi Cuarta Torta😋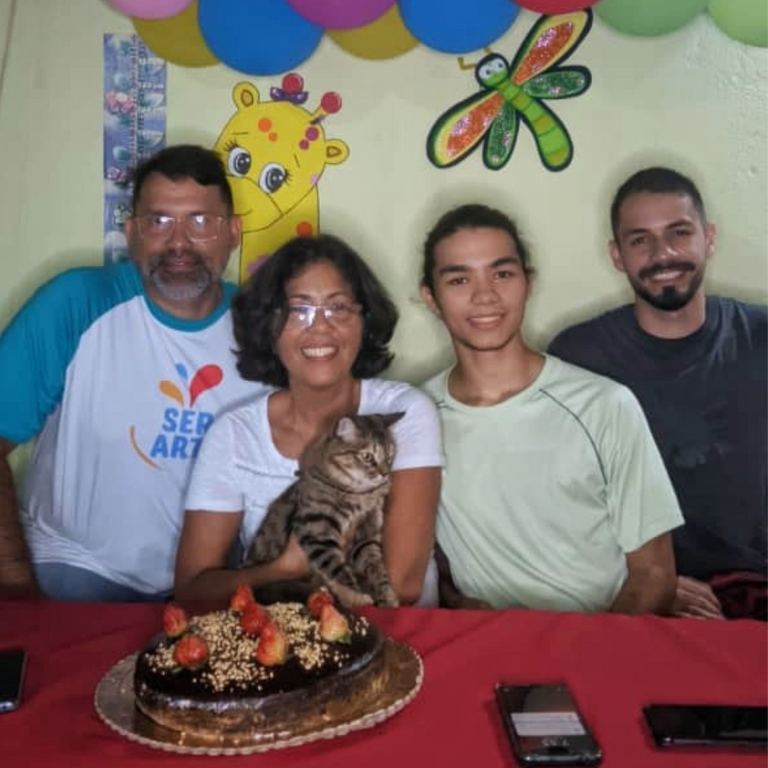 Mi cuarta torta fue la que compartí con mi familia, mis compañeros espirituales que me acompañan en este viaje llamado Vida. Con mis hijos y esposo. Ellos son mi principal motor para continuar cada día en este proceso de desarrollo, crecimiento y despertar a la conciencia. Estos momentos son el alimento del alma, las experiencias que compartimos con los Seres con los que nos conectamos, es la expresión de amor para mí. @youngmusician , @manublog y como no mencionar a mi gatita Maya.
🎂Torta Sorpresa.😮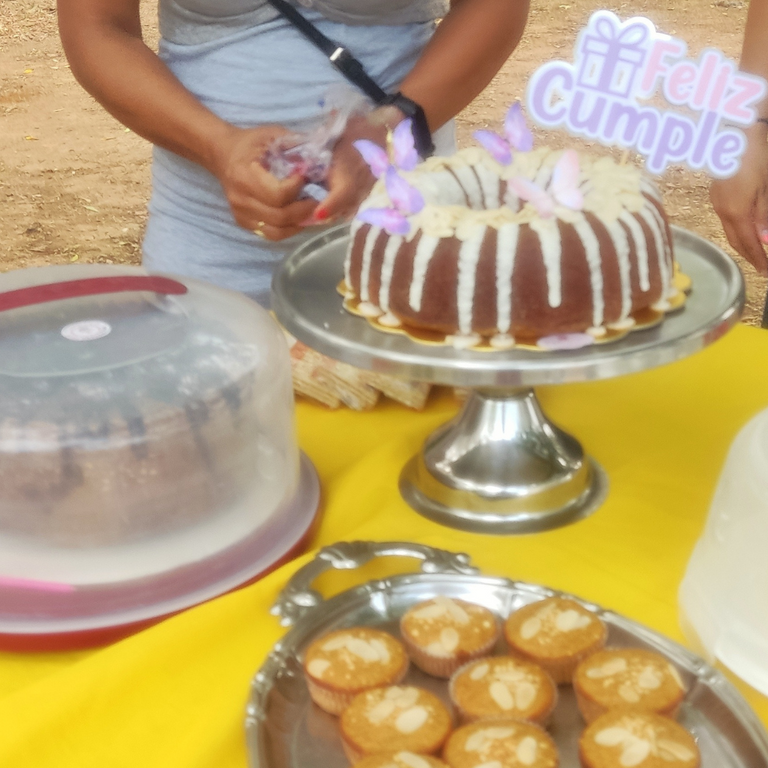 Como este año decidí que celebraría mi vuelta al Sol el mismo día y esas fueron las actividades que realicé, hubo un grupo con el que no interactué que fueron los niños de los viernes. Este grupo de niños solo vienen los viernes, son un grupo de Desarrollo Personal y también pertenecen a las madres de mi Escuela de Padres. Pensé que lo celebraría con ellos dentro de unos 3 años.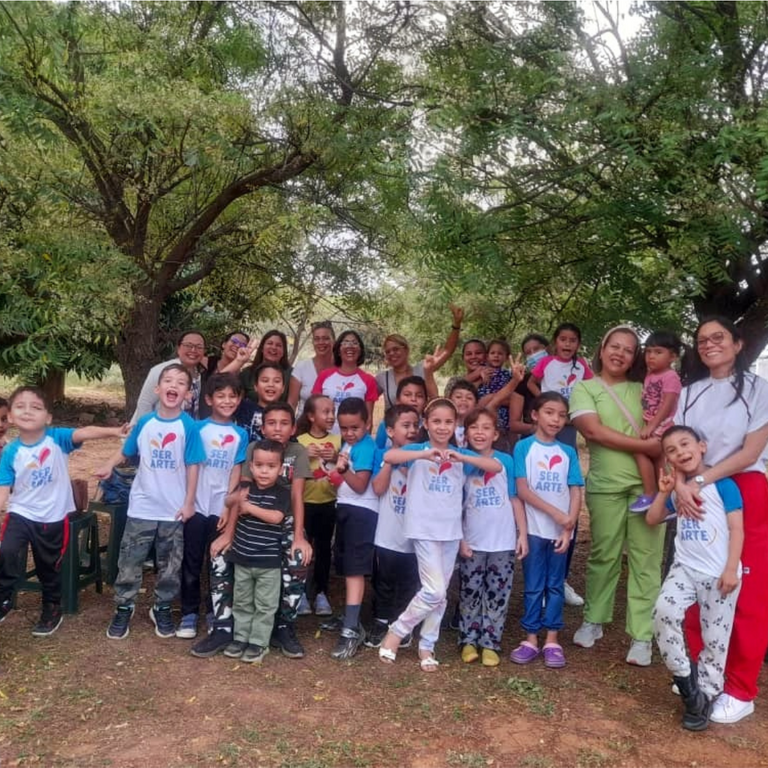 Y cual fue mi sorpresa que al final del día de mis actividades con los niños, llegaron las madres y trajeron un pastel sorpresa.
Los niños jugaron, cantaron, bailaron y la pasaron muy bien compartiendo y divirtiéndose.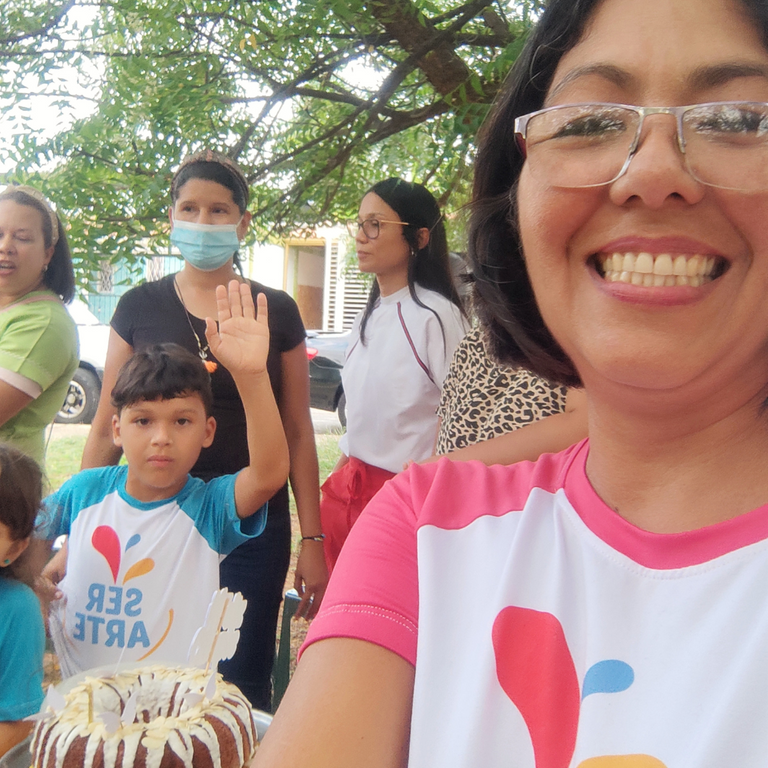 Por todo lo vivido en esta Vuelta al Sol estoy agradecida porque sé que hay seres a mi alrededor que comparten el amor conmigo, que me acompañan, que me quieren, que me aprecian, que valoran lo que soy, así como yo valoro cada una de las relaciones que establezco con todos los seres que me acompañan, que me rodean y que están conmigo todos los días.
Y que mejor que dejarlo plasmado en este blog como un hermoso recuerdo de mi experiencia de vida.
Agradezco también a esta comunidad por permitirme compartir más que palabras, un sentimiento y una energía llena de amor.💗
¡Gracias!

Fotos tomadas por @aldara desde su telefono Poco X3 Pro.
Recursos gratuitos utilizado de canva.
Traducción realizada con Deepl
English Version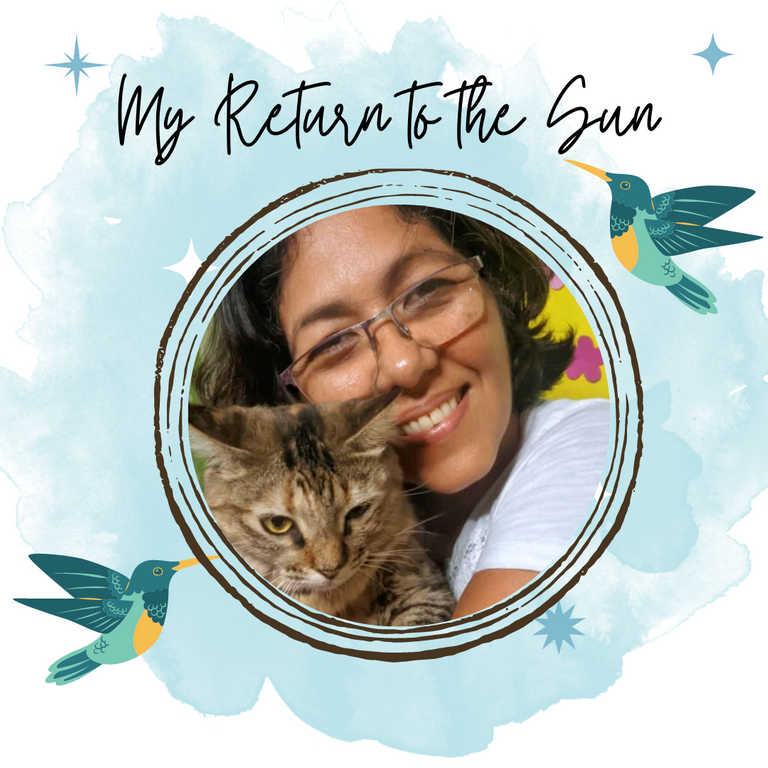 Greetings Dear Community
This time I want to share with you my Return to the Sun. I decided to celebrate that same day of my return to the Sun with my friends, classmates, my students and for that I made with my friend @aleluzco my traditional cake, I made four cakes to share with my classmates, students and family; during the various activities that I would perform on the day. I have shared in my blog the recipe of this cake which is delicious, so I recommend you to elaborate it. Rich Chocolate Brownie Cake
🎂First Cake💗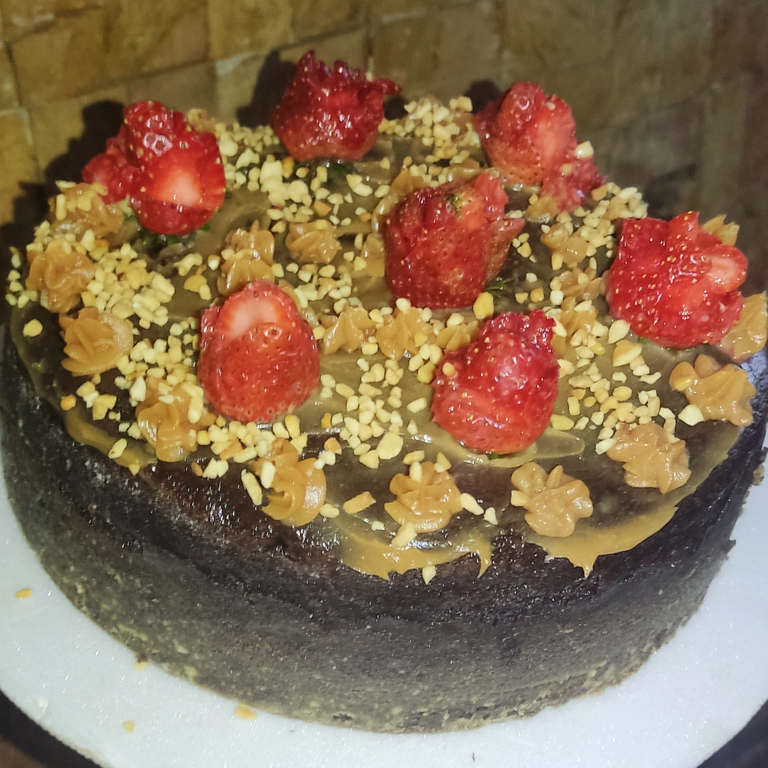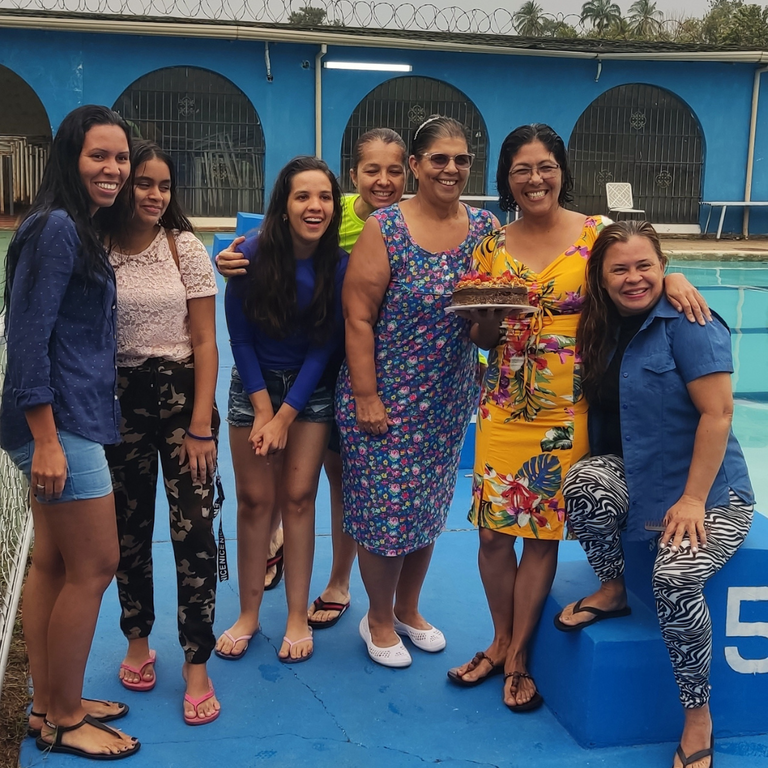 And I started with my swimming buddies, because of my rotator cuff injury I have taken some swimming lessons with my friend Daiana who is a physiotherapist and is currently doing pool therapy.
My first cake of the day was at 9 am after my practice, with my teammates who are very fun and cheerful. And what better start than with the water, from there I left super relaxed and ready to continue celebrating my day.
🎂My Second Cake😍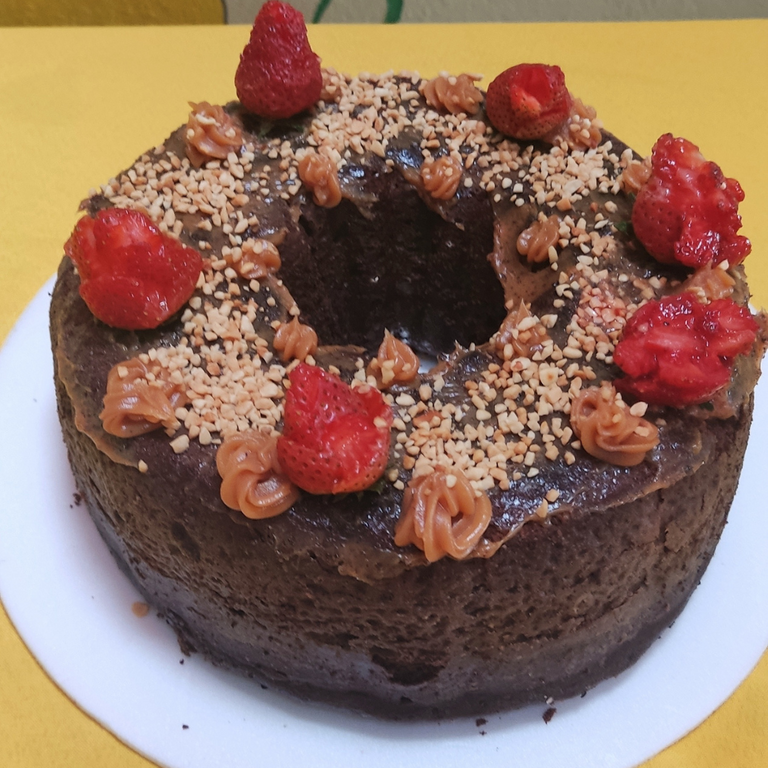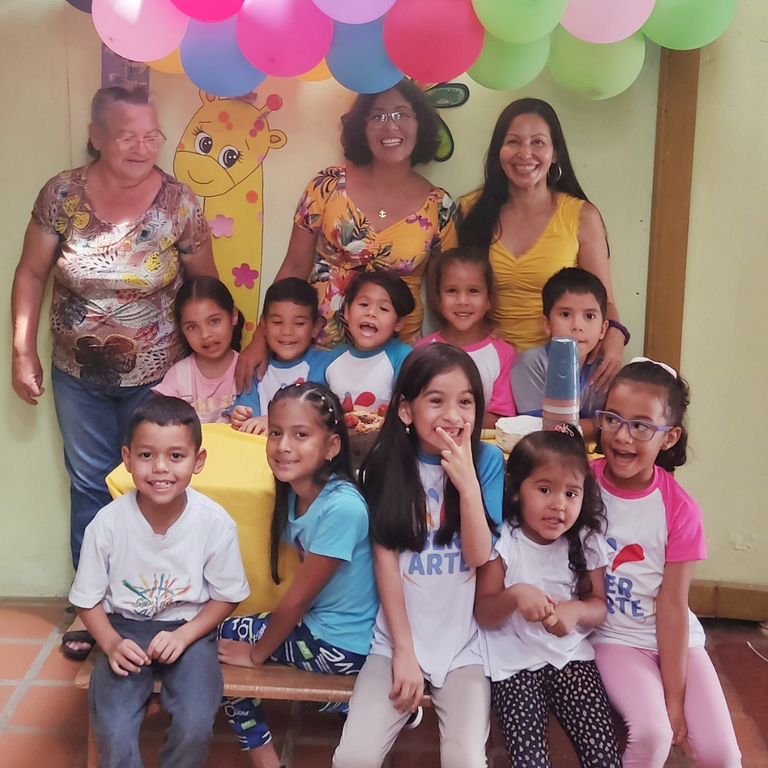 The second cake was shared with the most wonderful and loving beings I know, my children, with whom I do the activities of initiation to reading and writing, children between 4 and 6 years old, and my partner and friend Yuruana with whom we do the work of accompanying learning.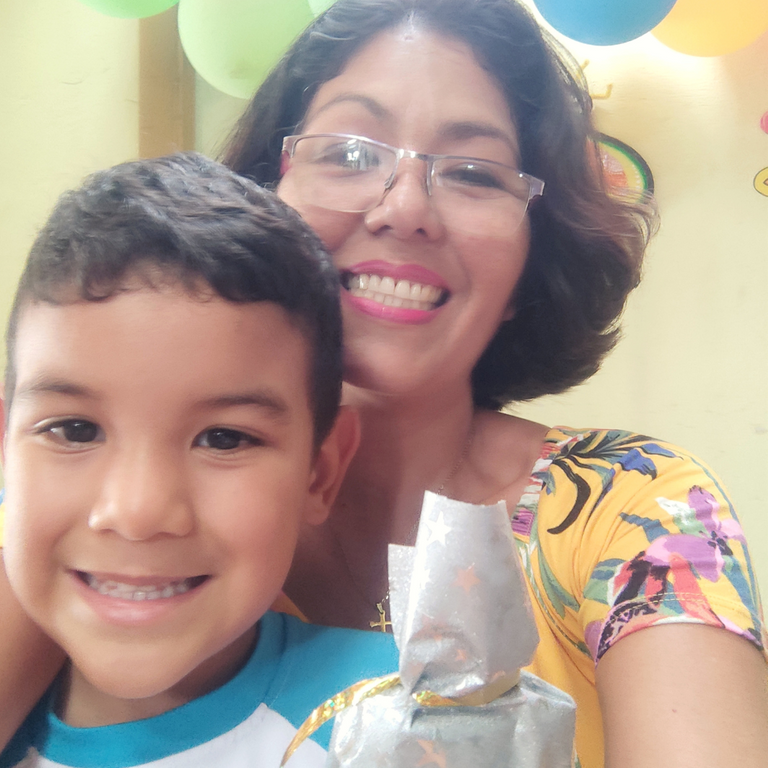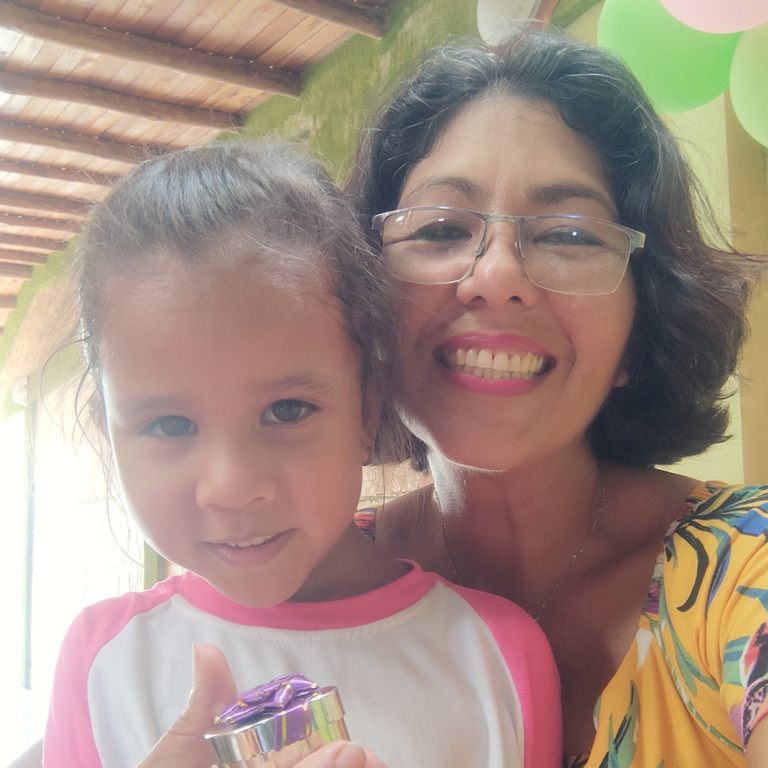 They surprised me with beautiful gifts, I think that in all the time I have experienced with children are the beings that express pure and sincere love, so I am very grateful to have the opportunity to be with them.
🎂My Third Cake🙏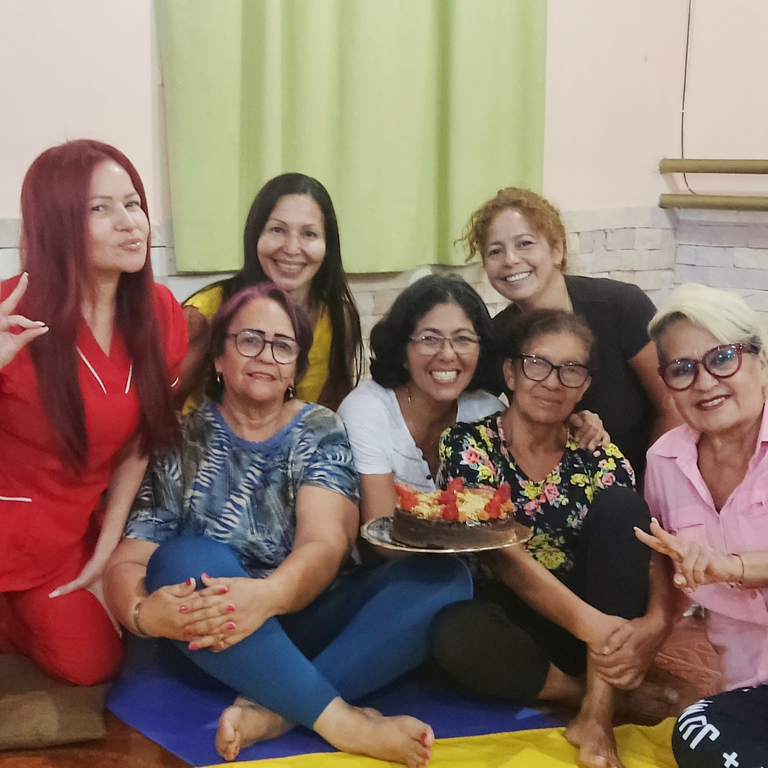 It corresponded to my yoga group, which coincided in the classes that same day, for this reason I am very happy to also share with them and thank them for their presence as they are committed to their practice and their internal development activities, more than students are my life partners, to which I also thank them for their company.
🎂My Fourth Cake😋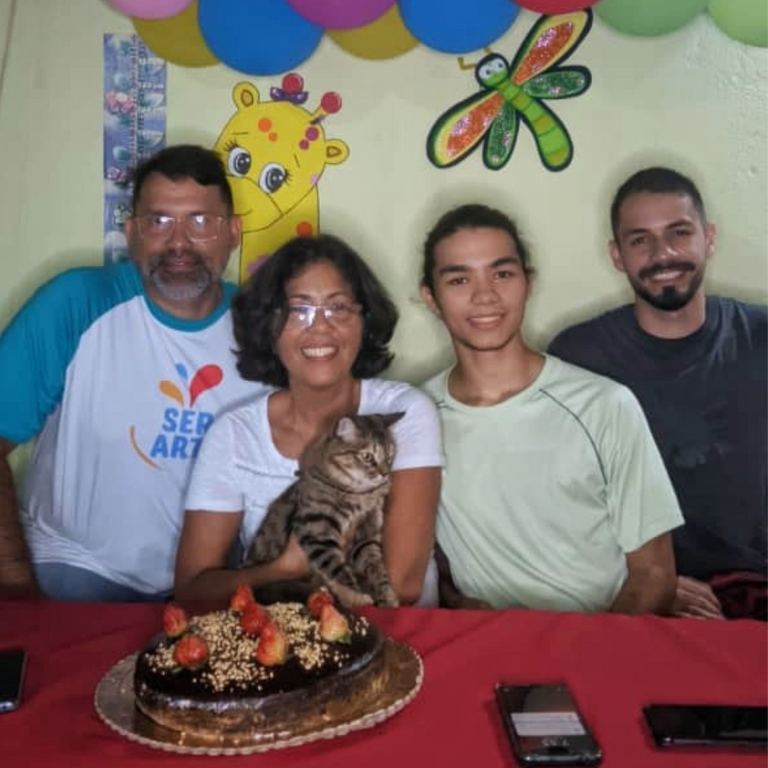 My fourth cake was the one I shared with my family, my spiritual companions who accompany me in this journey called Life. With my children and husband. They are my main engine to continue every day in this process of development, growth and awakening to consciousness. These moments are the nourishment of the soul, the experiences we share with the Beings we connect with, is the expression of love for me.@youngmusician, @manublog and how not to mention my kitty Maya.
🎂Surprise Cake.😮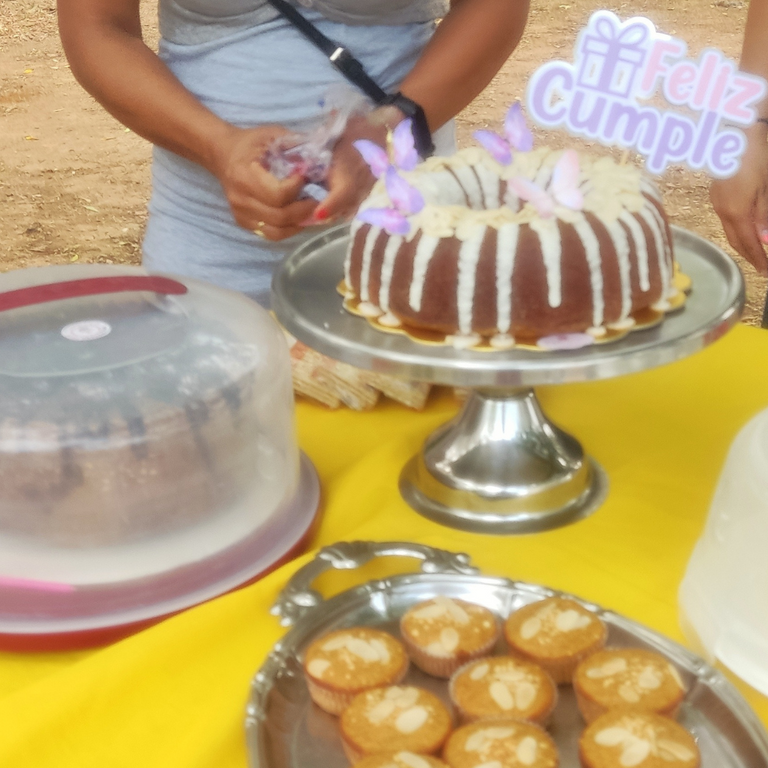 As this year I decided that I would celebrate my return to the Sun on the same day and those were the activities I did, there was one group that I did not interact with which were the Friday children.
This group of children only come on Fridays, they are a Personal Development group and also belong to the mothers in my Parenting School.
I thought I would celebrate with them in about 3 years.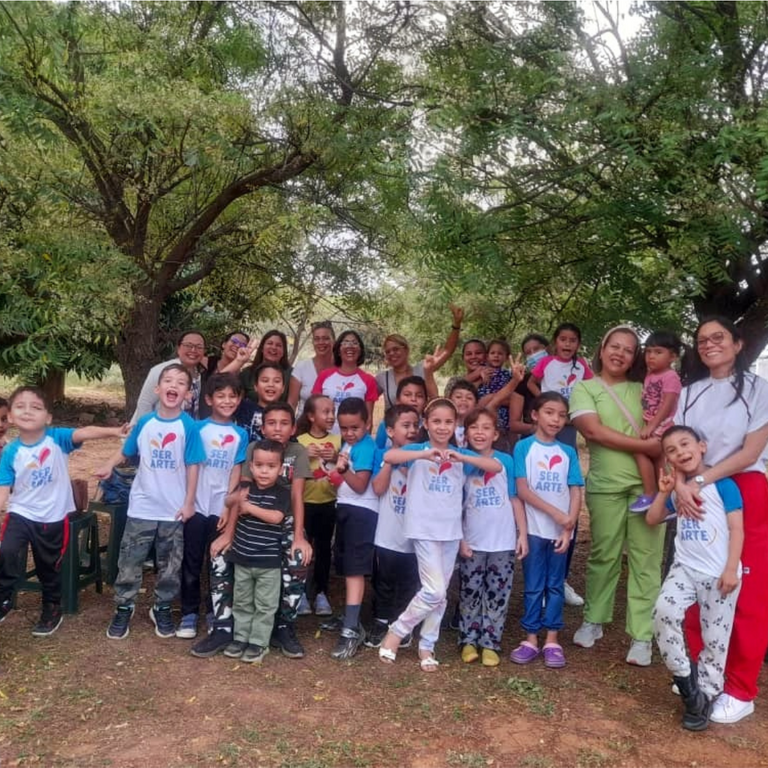 And what was my surprise that at the end of the day of my activities with the children, the mothers arrived and brought a surprise cake.
The children played, sang, danced and had a great time sharing and having fun.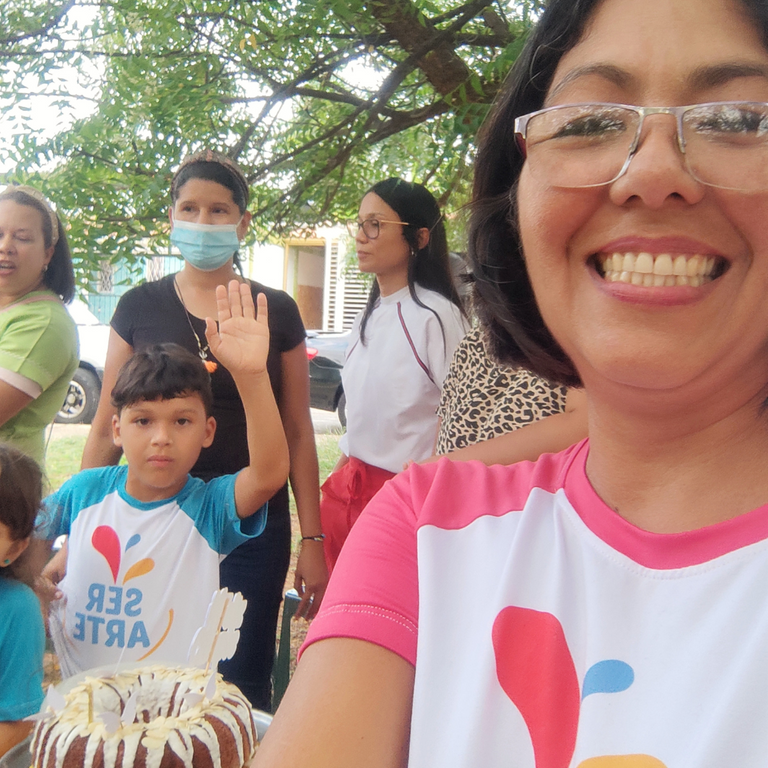 For all that I have experienced in this return to the Sun I am grateful because I know that there are beings around me who share love with me, who accompany me, who love me, who appreciate me, who value what I am, just as I value each of the relationships I establish with all the beings who accompany me, who surround me and who are with me every day.
And what better than to leave it captured in this blog as a beautiful memory of my life experience.
I also thank this community for allowing me to share more than words, a feeling and an energy full of love.💗
Thank you!

Photos taken by @aldara from her Redmi phone.
Free resources used from and pixabay
translation done with Deepl
---
---