Android Fly - Reto semanal Hashkings [ES/EN]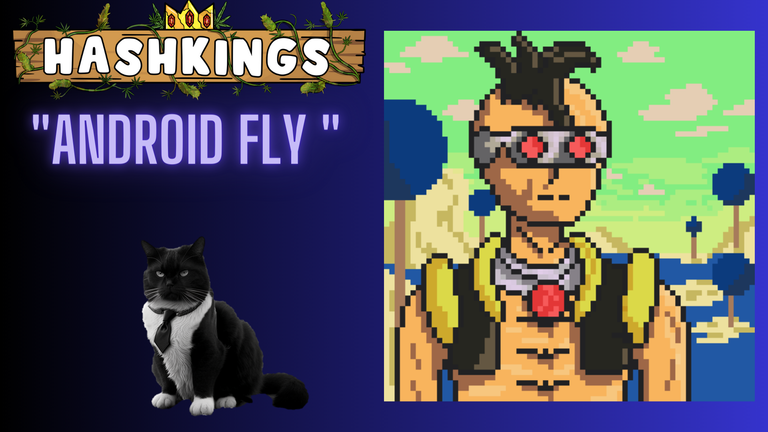 ---

Muy buen día, esta es mi participación en el Reto semanal Hashkings comparte tu arte / Fly-Bot - 30000 BUDS de la comunidad Hive NFTGame Latino.
---
Very good day, this is my participation in the Reto semanal Hashkings comparte tu arte / Fly-Bot - 30000 BUDS from the community Hive NFTGame Latino.

ORIGINAL IMAGE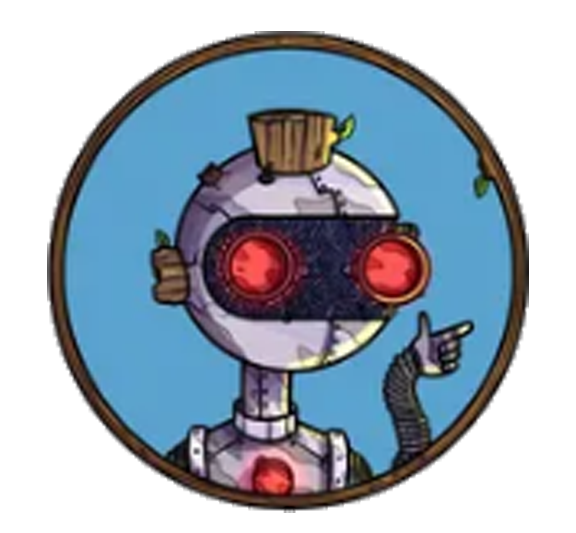 PART 1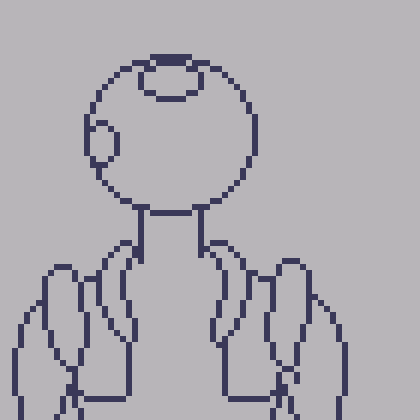 Las historias se pueden entrelazar.
"Cada decisión y pregunta en nuestra vida podría alterar completamente el futuro."
Desde de mucho tiempo, Android Fly solo era más que unas pequeñas motas de óxido que el viento llevaba a su gusto.
Durante la expedición del Doctor Hero, encontró esos pequeños rastros. Tan simple ante cualquier ojo, pero ante este científico eran el santo grial de la tecnología "Eureka, la verdadera voluntad de la máquina".
---
Stories can be intertwined.

"Every decision and question in our life could completely alter the future."

For a long time, Android Fly was just more than a few small specks of rust that the wind carried as it pleased.

During Doctor Hero's expedition, he found those small traces. So simple to any eye, but to this scientist they were the holy grail of technology "Eureka, the true will of the machine."

PART 2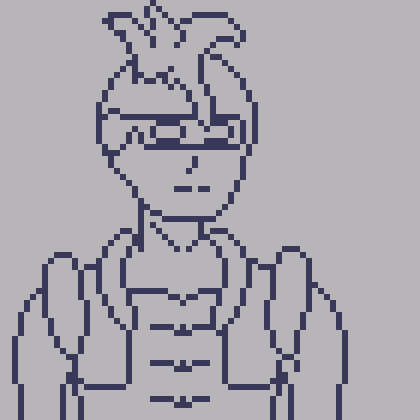 Se ha analizado cada mota encontrada en este denso polvo de olvido.
Después poder encontrar aquel "patrón de conciencia", pudo armar el prototipo de los androides y como traspasar su conciencia.
Al hacer su primer prototipo de máquina consiente con base en los patrones originales, vio que su tecnología no era suficiente para poder formar un cuerpo adecuado.
Y como de un simple juguete de niños, dejo ese prototipo olvidado.
Talvez la voluntad o el odio de ser dejado como basura, lo hizo arrastrarse entre placas y herramientas, agregando así mismo para sentirse completo, sentir otra vez una razón de ser y sentirse valorado.
---
Every speck found in this dense dust of oblivion has been analyzed.

After being able to find that "pattern of consciousness", he was able to assemble the prototype of the androids and how to pierce their consciousness.

Making his first sentient machine prototype based on the original patterns, he saw that his technology was not sufficient to be able to form a proper body.

And like a simple children's toy, I leave that forgotten prototype.

Perhaps the will or the hatred of being left as garbage, made him crawl between plates and tools, adding himself to feel complete, to feel again a reason for being and to feel valued.

PART 3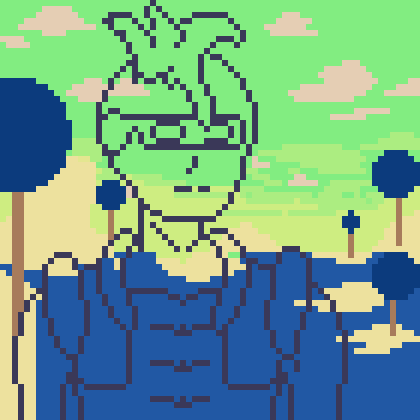 En un momento escucho un fuerte estruendo desde fuera, como si la montaña cayera sobre sí misma. Todo colapsaba y todo se oscurecía. Encontró el cuerpo del doctor Hero, como una silueta de carne y máquina, destrozada en el suelo.
Busco en el algo útil, algo que lo pueda proteger de aquello que hizo daño a este Doctor, y encontró uno esfera que le permitía obtener energía. Y con ella un registro de incidente, en las que encontró las siglas "CELL" y con en ellos relataban el proceso "perfección".
---
At one point I hear a loud crash from outside, as if the mountain fell in on itself. Everything collapsed and everything went dark. He found the body of Dr. Hero, like a silhouette of flesh and machine, mangled on the floor.

He searched for something useful in it, something that could protect him from what hurt this Doctor, and he found a sphere that allowed him to obtain energy. And with it an incident record, in which he found the acronym "CELL" and with in them they reported the process "perfection".

PART 4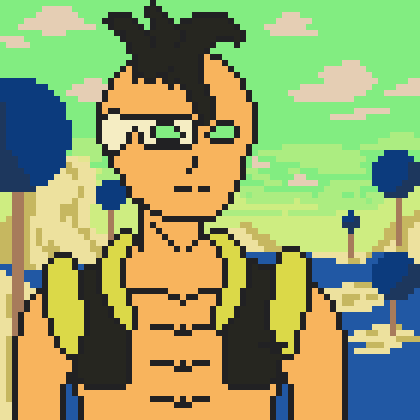 Después de buscar en tantos escombro, un pequeño rastro de líquido salía de un tuvo destrozado, y en él encontró las siglas "CELL", encontró lo que buscaba, pero debía ser cauteloso y obtener cada parte útil de ese cuerpo. Y como de un desastre grotesco, cada parte de él era transformado. Podía por fin entender el propósito de este nuevo cuerpo, y poder seguir.
---
After searching through so much debris, a small trace of liquid came out of a shattered tube, and in it he found the initials "CELL", he found what he was looking for, but he had to be cautious and obtain every useful part of that body. And as if from a grotesque mess, every part of him was transformed. He could finally understand the purpose of this new body, and be able to continue.

PART 5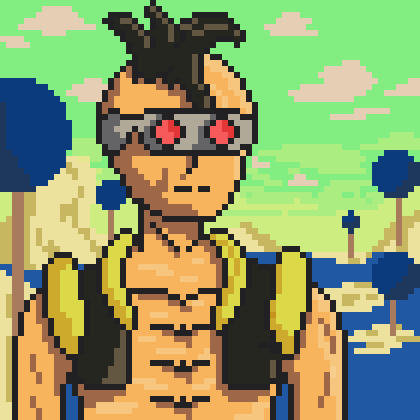 Camino por las ruinas hasta poder salir, y como si de una quemadura se tratase esa fuerte luz le provocaba un fuerte ardor que no podía soportar.
Su cuerpo aún era débil. Y espero a que llegara la noche.
Cerca de él encontró insectos que devoraba y asimilaba, y sentía como su cuerpo era más resistente y busco mejores cuerpos.
Vio una especie de lobo, el cual sorprendió desde su espalda, y entro dentro de él, consiguiendo por fin un cuerpo que podía absorber.
---
He walked through the ruins until he was able to get out, and as if it were a burn, that strong light caused him a strong burning sensation that he could not bear.

His body was still weak. And I waited for the night to come.

Near him he found insects that he devoured and assimilated, and he felt like his body was more resistant and he looked for better bodies.

He saw a kind of wolf, which he surprised from his back, and entered inside him, finally getting a body that he could absorb.

PART FINAL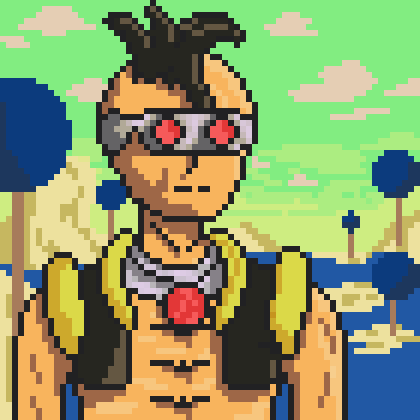 Pasada su noche de casería, pudo encontrar un pueblo humano en la que pudo obtener un cuerpo mucho mejor de un niño llamado "Ubb", su cuerpo era interesante. Sentía en él una gran cantidad de fuerza, por fin su deseo se sentía tan cercano a él.
---
After his hunting night, he was able to find a human village where he was able to obtain a much better body from a boy named "Ubb", his body was interesting. He felt a great amount of strength in him, finally his desire felt so close to him.

---
---