[ENG|ESP]#mom's life: lessons COVID has taught you as a mom ?
Welcome/ Bienvenidos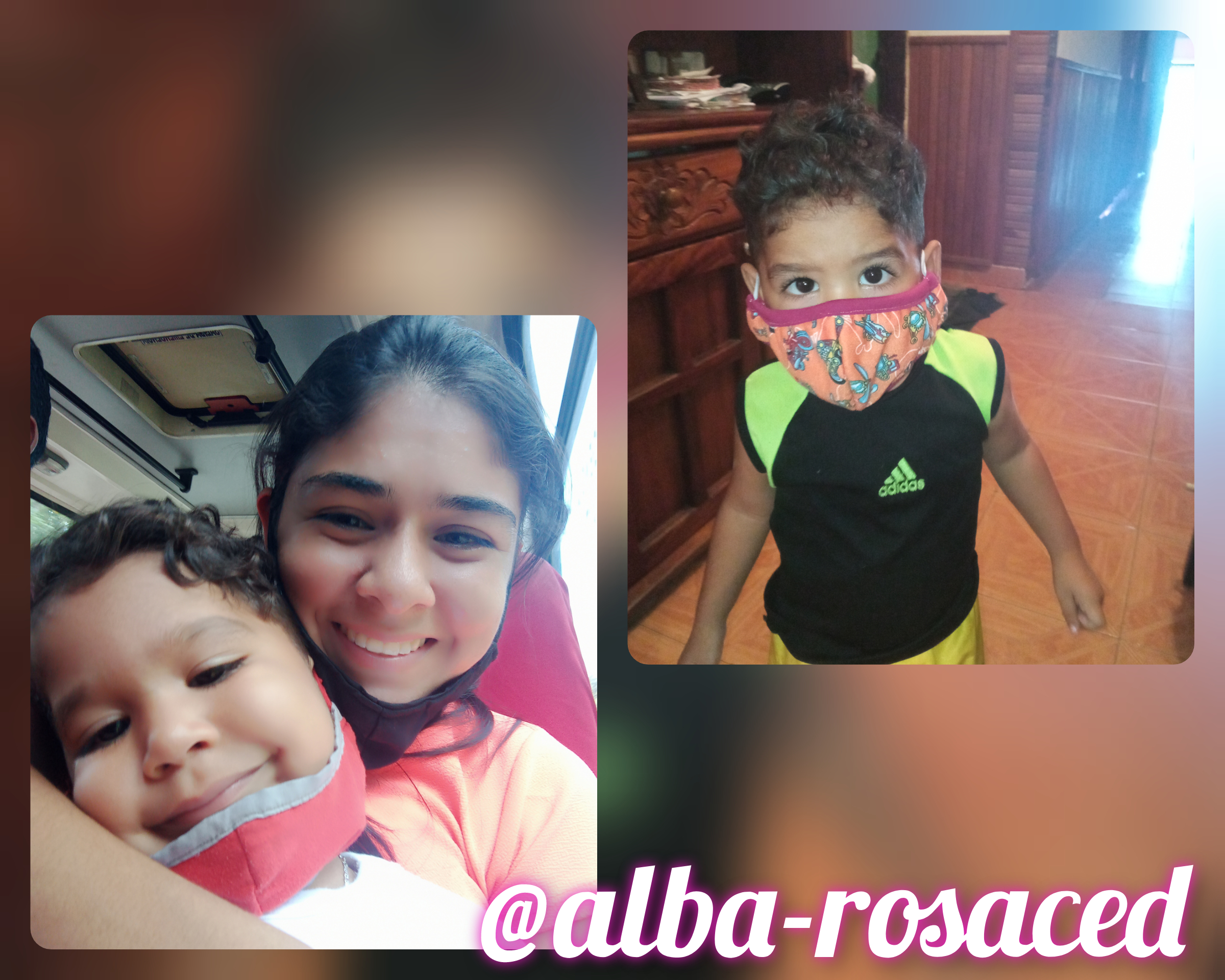 hello my beautiful warrior moms of this #motherhood community, god bless you and continue to give you lots of health and faith to continue fighting for the welfare of our children.. today in #vidademama Week 23-day 1: teachings has left you the COVID as a mom? Something very delicate I would say because I remember when this disease started we were very scared and more for the little ones that the least you want moms is that they get sick, when things started strict the truth that I was restless and we did not go out only my husband to buy food, for the welfare of the family, I have learned that I came from the street and went straight to the bathroom to wash my hands or it depends on how many people I was around I bathe for the good of all, also the delicate thing of kissing your child and touching his little hands is something that sometimes it is embarrassing to say but with this pandemic you have to do it, the welfare of your children depends on the parents and our little ones depend on us to protect them from everything. The fear of being affected by this disease and that something happens to our child is something that cannot be avoided.
holaaa mis bellas mamás guerreras de está comunidad de #motherhood, dios las bendiga y les siga dando mucha salud y fe para seguir luchando por el bienestar de nuestros hijos.. hoy en #vidademama Semana 23-dia 1:enseñanzas te ha dejado el COVID cómo mamá ? Algo muy delicado diría yo porque recuerdo cuando empezó esta enfermedad estábamos muy asustado y más por los pequeños que lo menos que quiere las mamás es que se enfermen, cuando empezaron las cosas estricta la verdad que andaba inquieta ni salíamos solo mi esposo a comprar la comida, por el bienestar de la familia, eh aprendido que llegó de la calle y directo al baño a lavarme las manos o depende de que tanta gente estuve alrededor me baño por el bien de todos, también lo delicada de que besen a tu hijo y que le toquen sus manitas es algo que a veces da pena decirlo no lo hagan pero ya con esta pandemia hay que hacerlo, el bienestar de tus hijos depende de los padres y nuestros pequeños depende de que nosotros los protegeremos de todo. El miedo de que nos afecte esta enfermedad y que le pase algo a nuestro hijo es algo que no se puede evitar.
Even though my son is two years old, he lets me put his mouth cover and if we go to the street we go to take a bath or wash our hands, if we go to any place to buy something really unique because he learns fast and it is good for his well being. I know that most of us have learned to value being with our family more. There are people who do not believe in this disease and it is pitiful because they harm their loved ones by not taking care of themselves, people believe, but that is when things happen to them... I always try to stay home and protect my son for his well being. There are many people who lost their lives without thinking about it because they did not take care of themselves, we do not have to wait for serious things to happen to us, we just have to see the situation and wait for it to happen for the common good. Life is very beautiful and even more so if we have our little ones who depend on us and we can't stand it when they are sick.
My son was hospitalized for a chronic allergy and I had to protect us a lot because there were people who did not want to put the mouth cover and to top it off they had the flu, something very strong but talking solves things. I learned that we can transform the fear, the necessary care, for the protection of the family... well I hope you liked it there, thanks for the support that you continue to give me... God bless you...
A pesar de que mi hijo tienes dos añitos se deja colocar su tapa boca y si vamos a la calle llegamos a bañarnos o lavarnos las manos, si entramos a cualquier parte a comprar el tiende su manito para que le den antibacterial algo de verdad único ya que como aprende rápido y es bueno por su bienestar. Se que la mayoría aprendimos a valorar más estar en familia. hay personas que no creen en esta enfermedad y da lastima porque dañan a sus seres queridos por no cuidarse, la gente cree,pero es cuando le pasan las cosas.. yo por el bienestar de mi hijo trate siempre de quedarme en casa y protegerlo. Hay muchas personas que perdieron la vida sin pensarlo por no cuidarse, no tenemos que esperar que nos pase las cosas graves solo hay que ver la situación y esperar que pase por el bien común. La vida es muy linda y más si tenemos a nuestros pequeños que depende de nosotros y no soportamos que estén enfermo.
Mi hijo estuvo hospitalizado por una alergia crónica y tuve que protegernos mucho ya que habían personas que no querían colocarse el tapa boca y para colmo tenían gripe, algo muy fuerte pero hablando se soluciona las cosas. Aprendí que podemos transformar el miedo, los cuidados necesarios, por la protección de la familia.. bueno espero que les allá gustado, gracias por el apoyo que me siguen brindando.. que Dios los bendiga..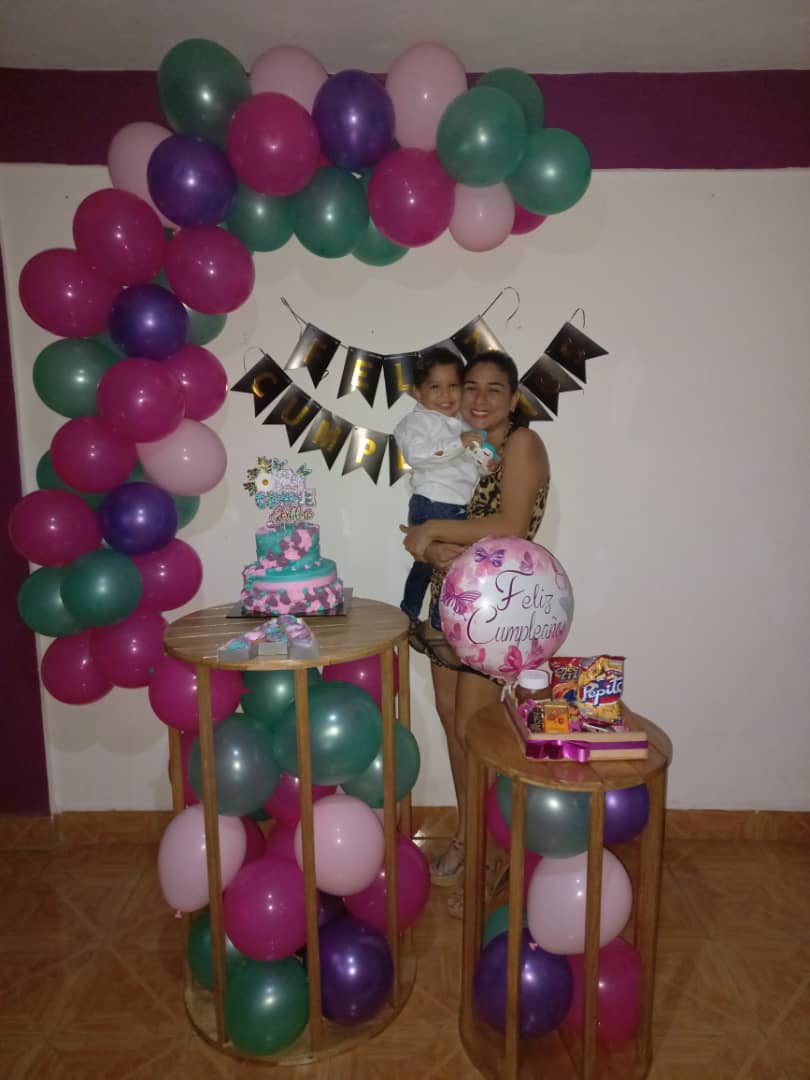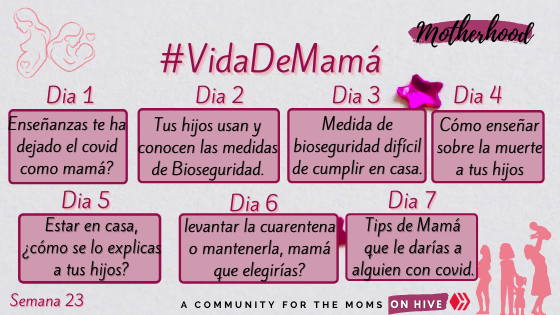 RESOURCES USED / RECURSOS UTILIZADOS
• Las imágenes del semanario de preguntas, fue de la comunidad Motherhood/The images of the weekly questionnaire were from the Motherhood community.
• Incollage/ para unir y reducir las fotos.
• Photos taken by redmi 9. / Fotos tomadas por redmi 9.
• The translator is used www.Deepl.com / Se utiliza el traductor www.Deepl.com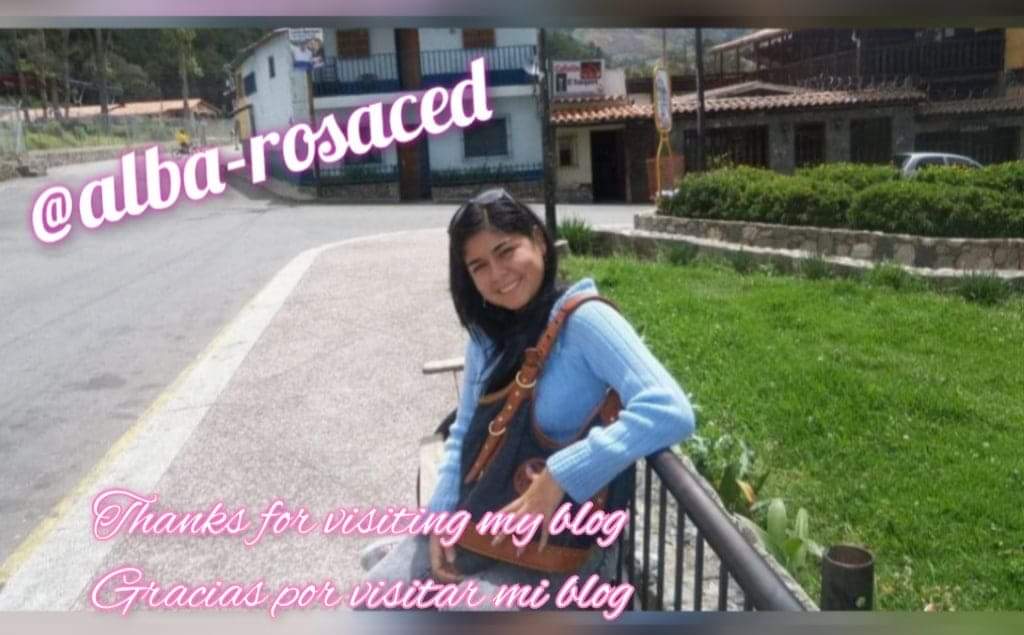 ---
---