[ENG|ESP]# life as a mom: your long road to pregnancy .
Welcome/ Bienvenidos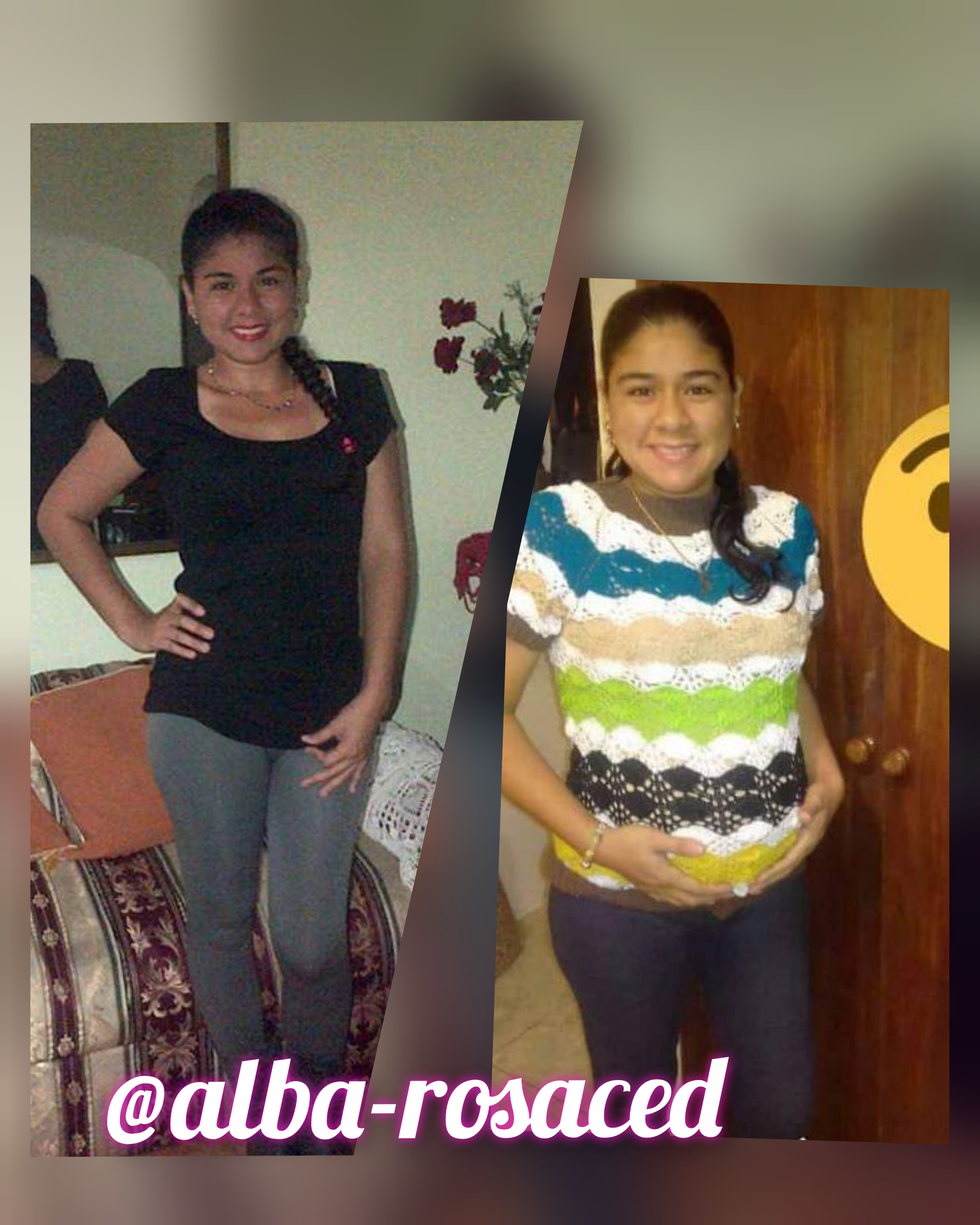 Hello my friends of this beautiful community of #motherhood, may God bless you and continue to give us good health to continue sharing with our family who need us so much, today in #vidademama, week 25 -day 1: your long road to get pregnant, well my friends like every woman we want that prince charming to arrive. in real life we want a person who respects us and loves many qualities of us, to be able to enjoy our life as a couple and have our family, I know that nothing is rosy but not ugly either, it is a matter of always having in mind to talk and try to solve things with our partner, not everything should be fighting, in my case I got married and we had two years taking care of us because as we always say it was not the time and well after thinking about it enough we decided to take that step of having our first baby , and we stopped taking care of ourselves, it was really exciting and at the beginning very sad because not everything went as expected, since I did not get pregnant and I had to go to the doctor for several opportunities but thank God there was nothing wrong, only that the doctor told me not to worry that when I least expect it he would give me the surprise of a pregnancy, I just drank my vitamins to have my body ready.
Hola mis amigos de esta hermosa comunidad de #motherhood, que Dios los bendiga y nos sigan dando mucha salud para seguir compartiendo con nuestra familia que tanto nos necesitan, hoy en #vidademama, semana 25 -dia 1: tu largo camino para quedar embarazada, bueno mis amigos como toda mujer queremos que llegue ese principe azul. en la vida real queremos a una persona que nos respete y ame muchas cualidades de nosotras, para poder disfrutar nuestras vida en pareja y tener nuestra familia, sé que nada es color de rosa pero tampoco feo, es cuestión de siempre tener presente en hablar y tratar de solucionar las cosas con nuestro compañero, no todo debería ser pelear, en mi caso me case y tuvimos dos años cuidandonos ya que como siempre decimos no era el momento y bueno ya después de pensarlo bastante decidimos dar ese paso de tener nuestro primer bebé , y dejamos de cuidarnos de verdad fue muy emocionante y al comienzo muy triste porque no todo salía como esperábamos, ya que no salía embarazada y tuve que ir al médico por varias oportunidad pero gracias a dios no tenía nada malo, solo que el doctor me dijo que no me preocupara que cuando menos lo piense me daba la sorpresa de un embarazo, solo bebi mis vitaminas para tener mi cuerpo listo.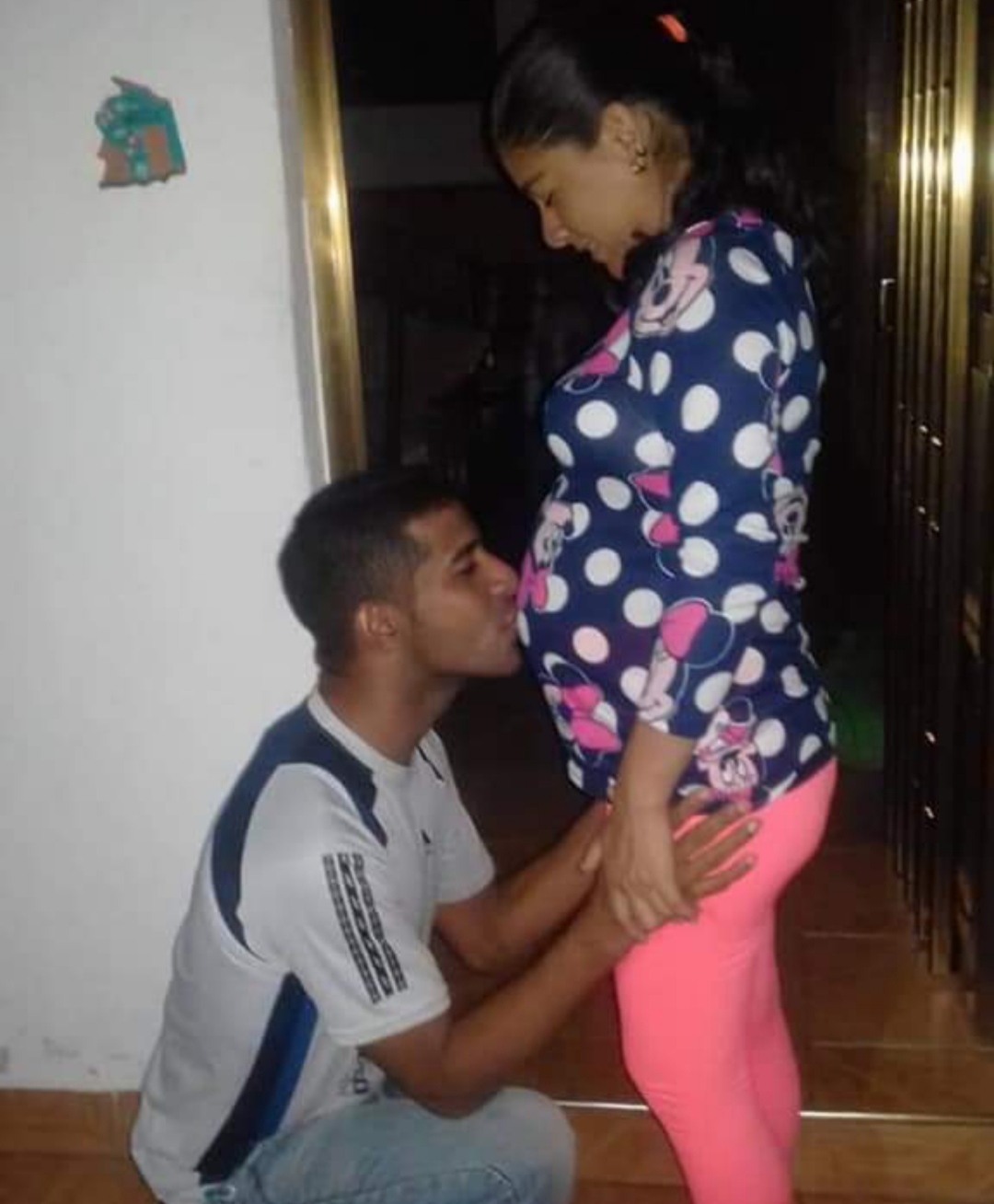 I remember that on November 3, 2018, the day of my husband's birthday, I felt strange, I was drinking guarapita and suddenly I felt bad in my stomach and well I saw it as normal, I did not want to go to the doctor, I just wanted to wait until next year to get checked, but my husband's insistence made me doubtful because it was not normal how I was feeling, On December 10th of this same year my husband told me let's go to the doctor to get checked, thinking about it we went together, but he did not go in with me and I told the doctor that I wanted to get pregnant and all that, when he told me come in to get checked and he told me not to worry anymore and he told me you are pregnant and I was shocked hehehehe that happiness was so unique that I could not stand to tell my husband for a surprise hehehehe that I wanted to do . . that's why everything comes at the right time you just have to be patient and always have a lot of faith that it will come when we least think. be positive my friends that our things will be achieved... God bless you.hasta la próxima .
bueno recuerdo que el dia 3 de noviembre del 2018 dia del cumpleaños de mi esposo me sentía rara tomaba guarapita y de repente me caía mal en el estómago y bueno lo ví normal, igual no quería ir al médico solo quería esperar el año que viene para revisarme, pero la insistencia de mi esposo me puso dudosa ya que no era normal como me andaba sintiendo, un 10 de diciembre de este mismo año mi esposo me dijo vamos al médico para que te revisen, pensandolo bien fuimos juntos, pero el no entro conmigo y le cuento a la doctora que quería embarazarme y todo eso, cuando me dice pasa a revisarte y me dijo ya no te preocupes y me dijo estás embarazada y me quedé impactada jejeje esa felicidad fue única que ni aguante en decirle a mi esposo para una sorpresa jejje que quería hacerle .. por eso que todo llega en su momento solo hay que tener paciencia y siempre teniendo mucha fe que llegará cuando menos pensamos. sean positivos mis amigos que así se lograran nuestras cosas.. que Dios los bendiga.hasta la próxima .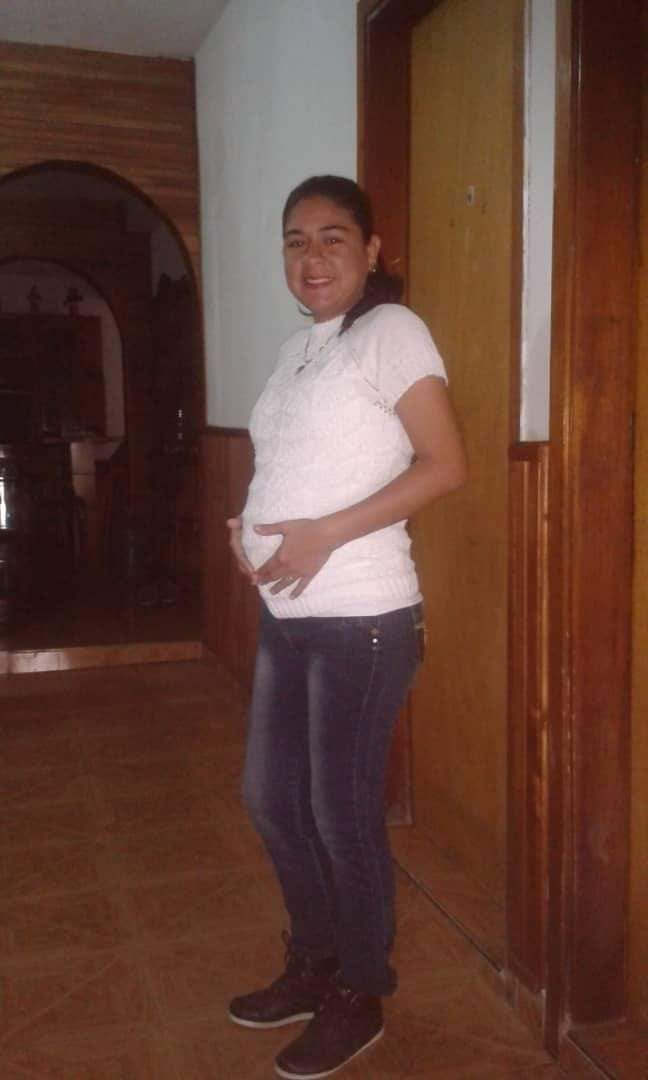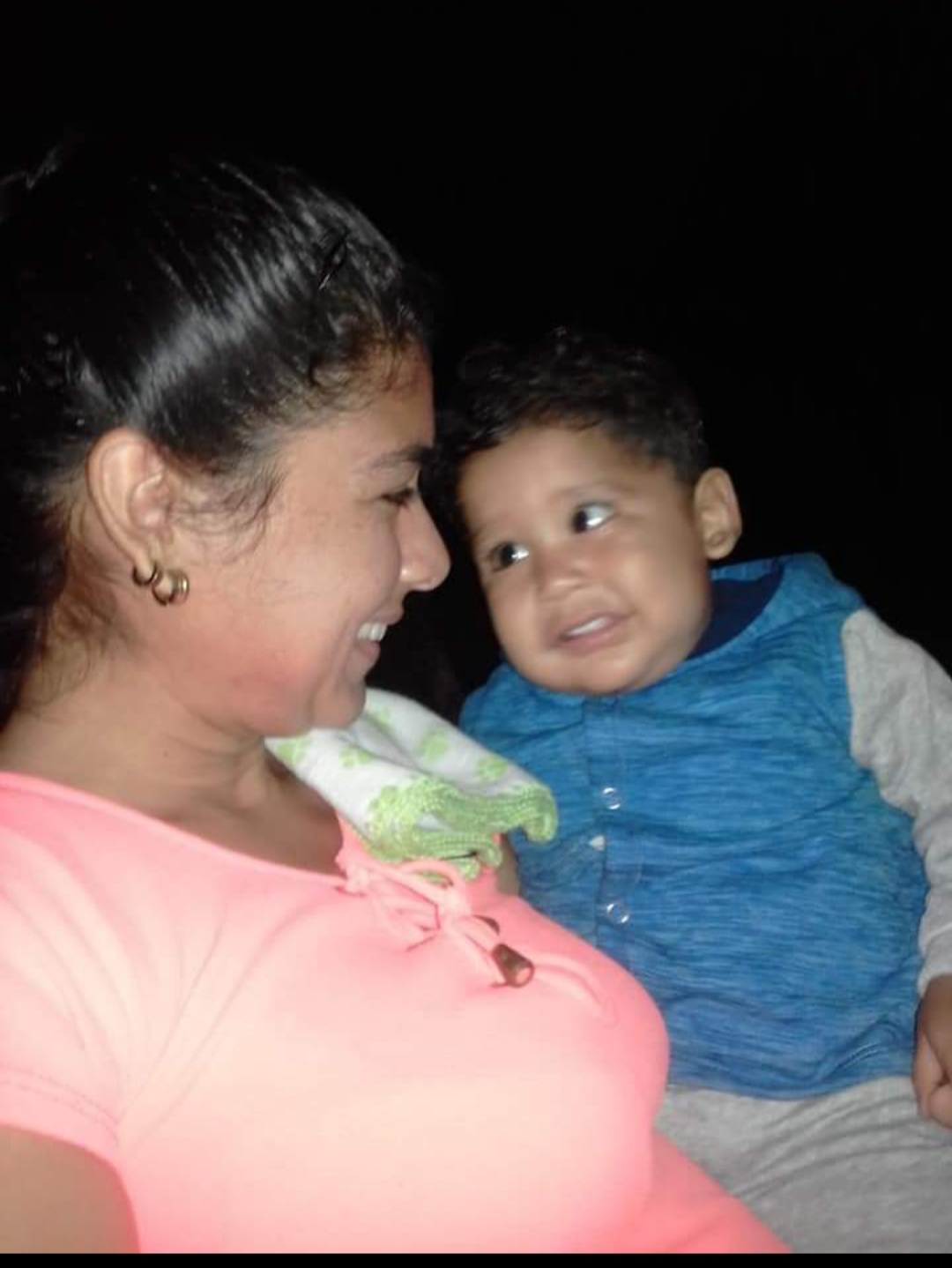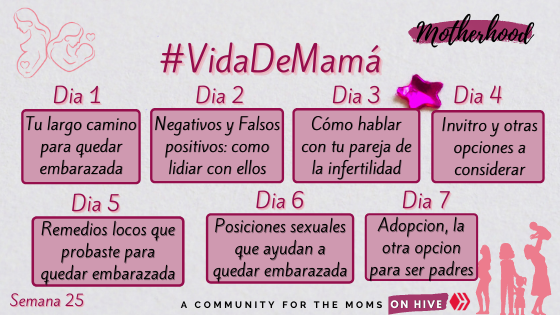 RESOURCES USED / RECURSOS UTILIZADOS
• Las imágenes del semanario de preguntas, fue de la comunidad Motherhood/The images of the weekly questionnaire were from the Motherhood community.
• Incollage/ para unir y reducir las fotos.
• Photos taken by redmi 9. / Fotos tomadas por redmi 9.
• The translator is used www.Deepl.com / Se utiliza el traductor www.Deepl.com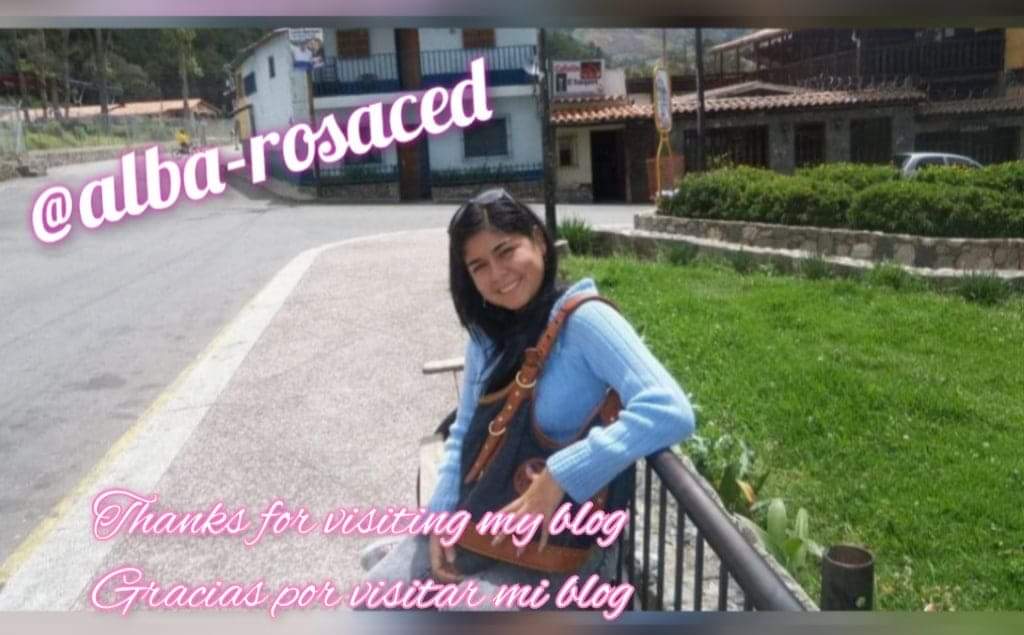 ---
---