LA CHICA DEL TRAJE - DÍA DOS (02) DEL INKTOBER 2021 - Ilustración en tradicional [Esp-Eng]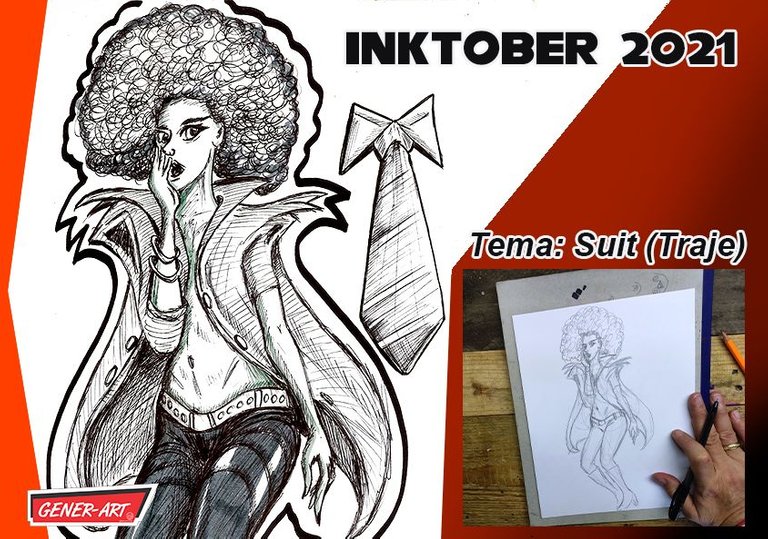 Saludos nuevamente mis estimados amigos del dibujo, las ilustraciones y el arte en general, les traigo en esta oportunidad la segunda ilustración correspondiente al día dos (02) del INKTOBER 2021, en el cual el tema era la palabra "SUIT" que al español traduce TRAJE.
Siguiendo con el tema de dibujar chicas, en esta oportunidad quise hacer una chica con un traje inventado que fuera muy sugestivo, cabe decirles que no utilicé ninguna imagen de referencia para hacerla, traté de que todo surgiera de mi imaginación.
English version:
Greetings again my dear friends of drawing, illustrations and art in general, this time I bring you the second illustration corresponding to day two (02) of INKTOBER 2021, in which the theme was the word "SUIT".

Continuing with the theme of drawing girls, this time I wanted to make a girl with an invented suit that was very suggestive, I must tell you that I did not use any reference image to make it, I tried to make everything come from my imagination.


VEAMOS ALGUNAS FOTOS DEL PROCESO CREATIVO
LET'S SEE SOME PHOTOS OF THE CREATIVE PROCESS
El Boceto:
Para hacer este dibujo utilicé una cartulina opalina tamaño carta y un lápiz escolar, hice trazos suaves para marcar las proporciones del cuerpo y las características principales del personaje.
Una vez completado el delineado viene el proceso de entintado, el cual hice con un estilógrafo negro punta fina.
The Sketch:
To make this drawing I used a letter-size opaline card and a school pencil, I made soft strokes to mark the proportions of the body and the main characteristics of the character.

Once the outline is completed, the inking process comes, which I did with a fine point black stylus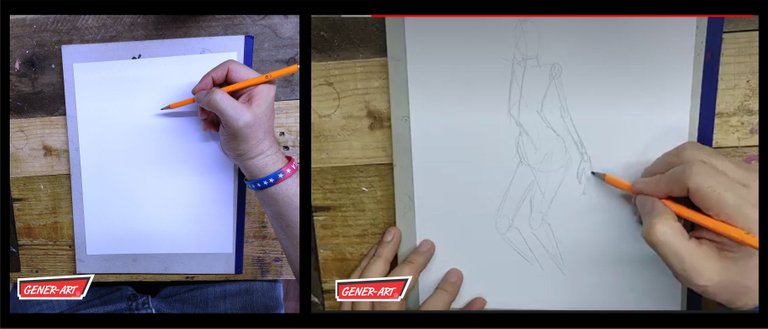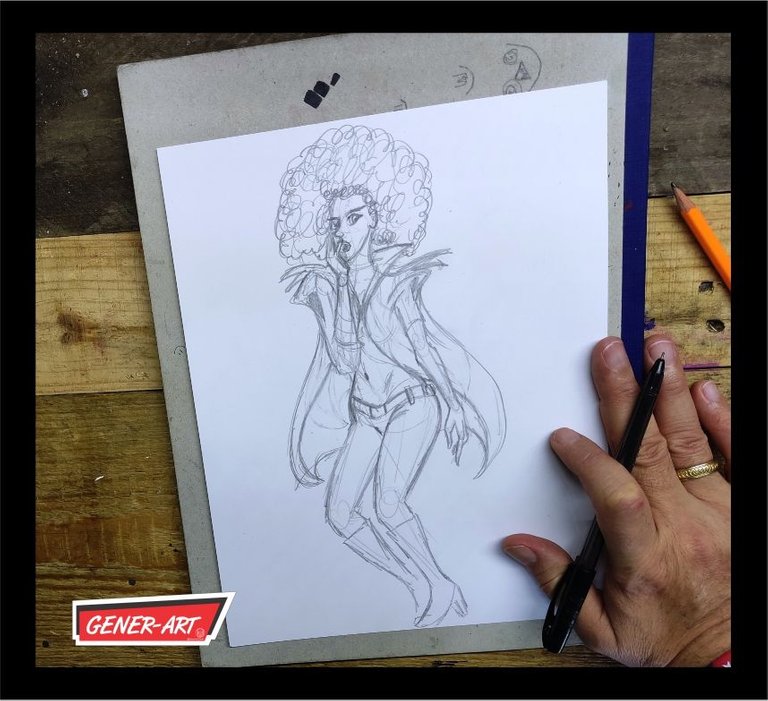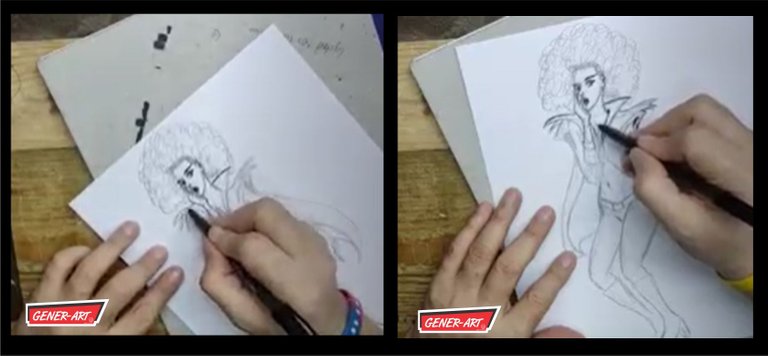 Me iba gustando lo que estaba viendo, estaba satisfecho con el resultado obtenido hasta el momento, ya estaba en el proceso de:
Entintado:
Utilicé un estilógrafo negro y un simple bolígrafo negro, también utilicé en algunas partes para dar sombras un marcadores con punta de pincel.
I was liking what I was seeing, I was satisfied with the result obtained so far, I was already in the process of:

Inked:
I used a black stylus and a simple black ballpoint pen, I also used brush tip markers in some places to give shadows.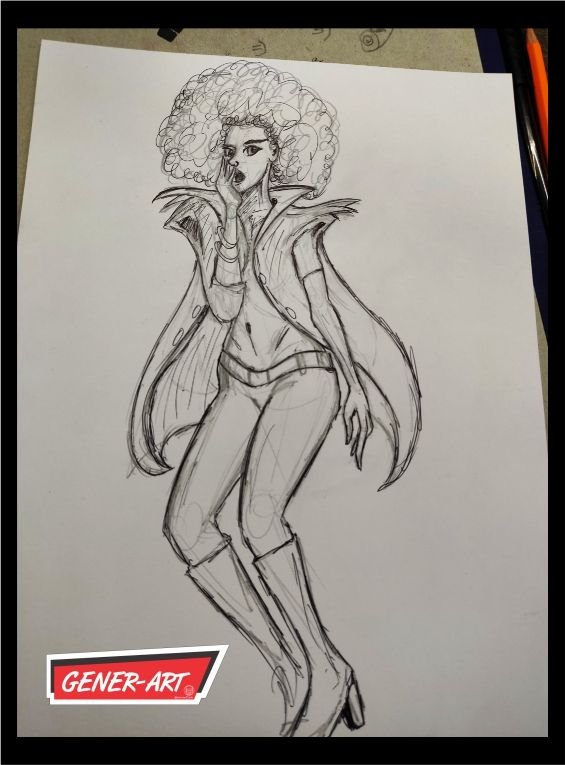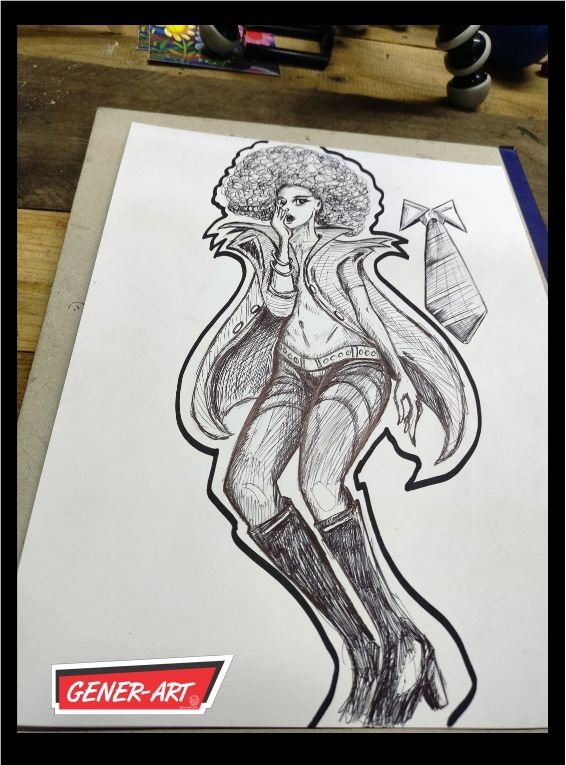 RESULTADO FINAL / Final Result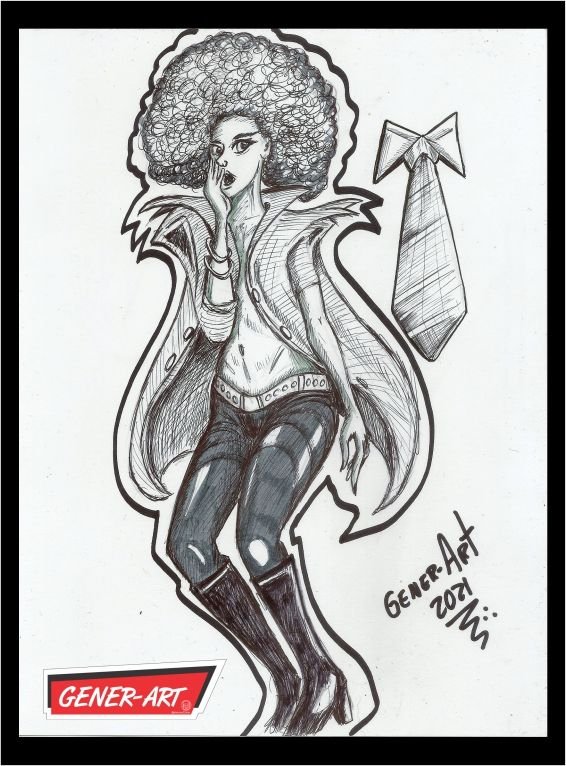 Imagen digitalizada:
Digitized image: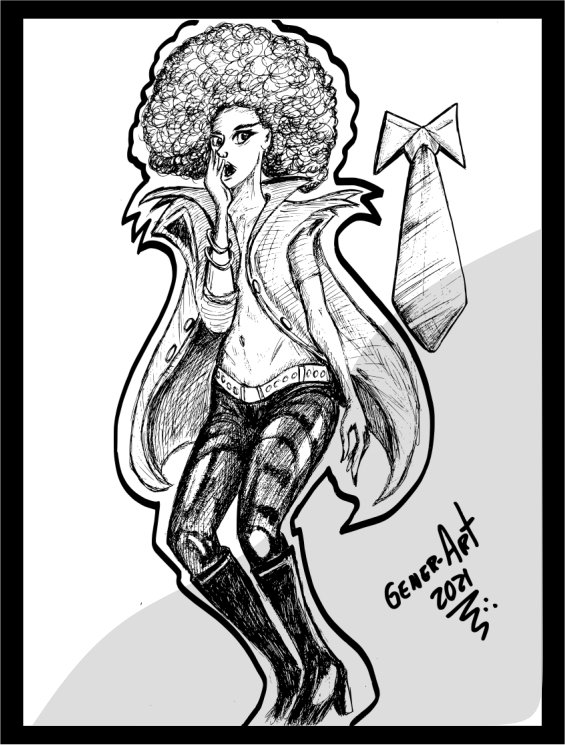 Un pequeño video de cuando estaba haciendo las líneas guías:
A little video of when I was making the guidelines:
Si no te has suscrito a mi canal de YouTube ahora es el momento de hacerlo:
If you haven't subscribed to my YouTube channel now is the time to do it:
SUSCRÍBETE AQUÍ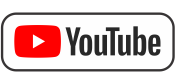 Es todo por los momentos amigos, espero que les haya gustado esta ilustración para el día dos (02) del #inktober2021, como siempre les digo, sientan la libertad de dejar sus comentarios, sugerencias y críticas, tanto destructivas como constructivas, todas son bien recibidas sin distinción.
Me despido no sin antes dejarles mis redes sociales:
It's all for the moment friends, I hope you liked this illustration for day two (02) of #inktober2021, as I always tell you, feel free to leave your comments, suggestions and criticisms, both destructive and constructive, they are all good received without distinction.

I say goodbye not without first leaving my social networks:
TU APOYO ES MUY IMPORTANTE PARA MÍ
YOUR SUPPORT IS VERY IMPORTANT TO ME

NOS VEMOS EN LA PRÓXIMA PUBLICACIÓN
SEE YOU IN THE NEXT POST

Cortesía de @equipodelta


NOTA: todos los dibujos y pinturas hechos por mí tienen Derecho de Propiedad Intelectual, además tienen una historia ligada únicamente a mi persona y mi entorno, ya sean conocidos, familiares o amigos. Gracias por no plagiar.
---
---