CRYSTAL SKULL - DÍA N° 1 DEL INKTOBER 2021 - PALABRA CLAVE: CRYSTAL [Esp-Eng]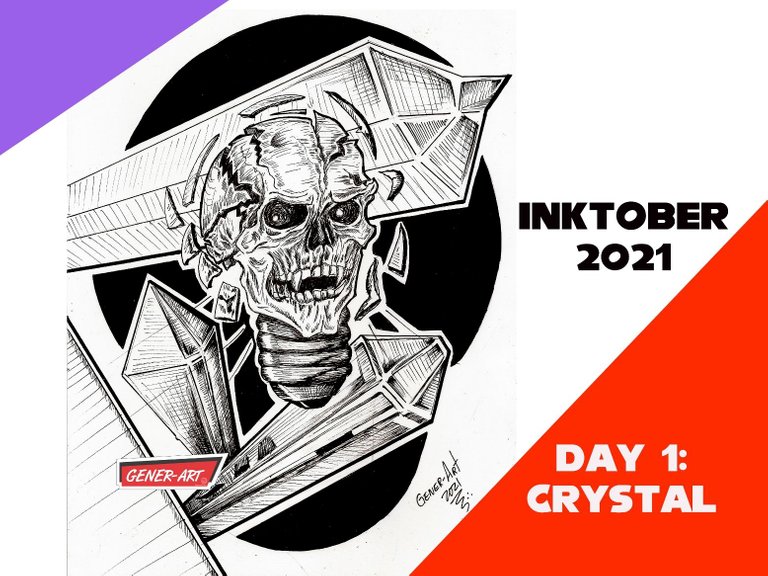 Comenzó el mes de octubre y con él muchas listas que replican la iniciativa del #inktober, en el 2019 hice la lista del Pixeos Inktober, el año pasado en el 2020 traté de hacer la lista original del Inktober y a la vez la del Pixeos Inktober. No completé ninguna de las dos listas, en realidad fue muy difícil poder cumplir con ambas listas, y además llegando el final del mes enfermé de Covid-19 caí en cama.
En este año 2021 estoy animado a hacer la lista original del Inktober y cumplir con todos los dibujos de los 31 días, para el primer día el tema era la palabra CRYSTAL (Cristal), así que me puse manos a la obra y hacer el dibujo de mi primer día.
English version:
The month of October began and with it many lists that replicate the #inktober initiative, in 2019 I made the Pixeos Inktober list, last year in 2020 I tried to make the original Inktober list and at the same time the Pixeos Inktober list. I did not complete either of the two lists, it was actually very difficult to be able to comply with both lists, and also at the end of the month I got sick with Covid-19 and fell into bed.

In this year 2021 I am encouraged to make the original Inktober list and comply with all the drawings of the 31 days, for the first day the theme was the word CRYSTAL, so I got down to work and make the drawing of my first day.
Les voy a mostrar algunas fotos del proceso creativo:
I'm going to show you some photos of the creative process: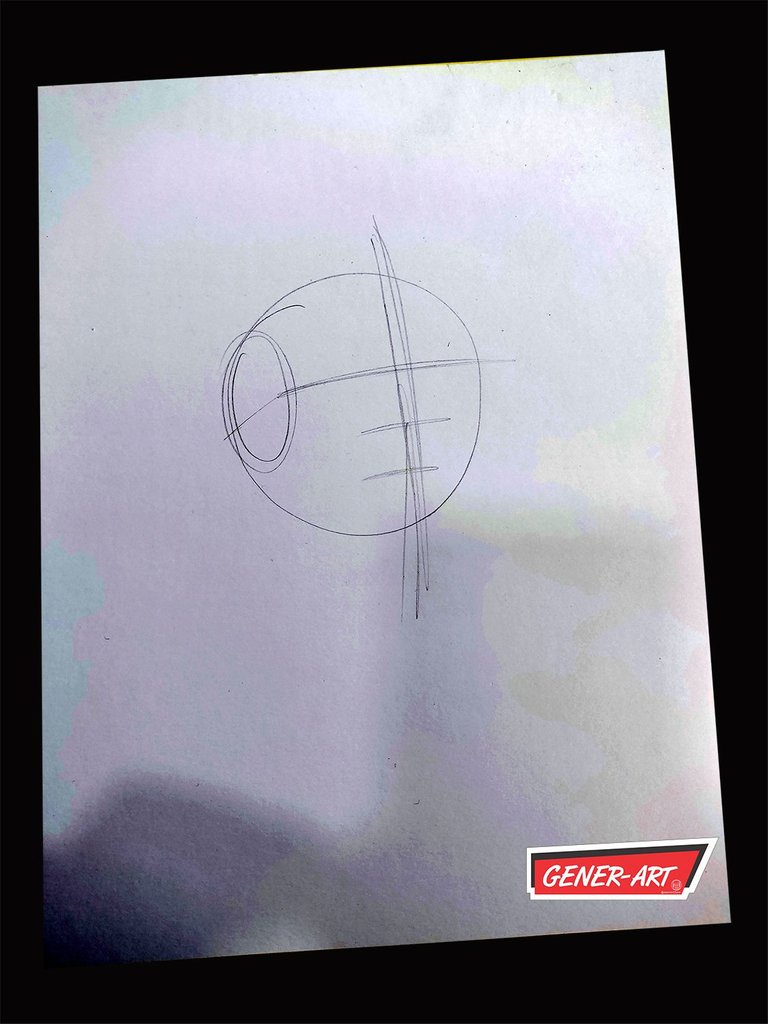 EL BOCETO INICIAL:
El boceto inicial comienza haciendo las líneas guías del dibujo, trazamos un circulo y dividimos para marcar proporciones.
Esta técnica para hacer rostros la tomé del Método Loomis que me gusta mucho para aprender a hacer retratos y en general proporciones del cuerpo humano, yo la verdad que recomiendo mucho este método.
THE INITIAL SKETCH:
The initial sketch begins by making the drawing guidelines, we draw a circle and divide to mark proportions.

I took this technique to make faces from the Loomis Method that I really like to learn to make portraits and in general proportions of the human body, I really highly recommend this method.
---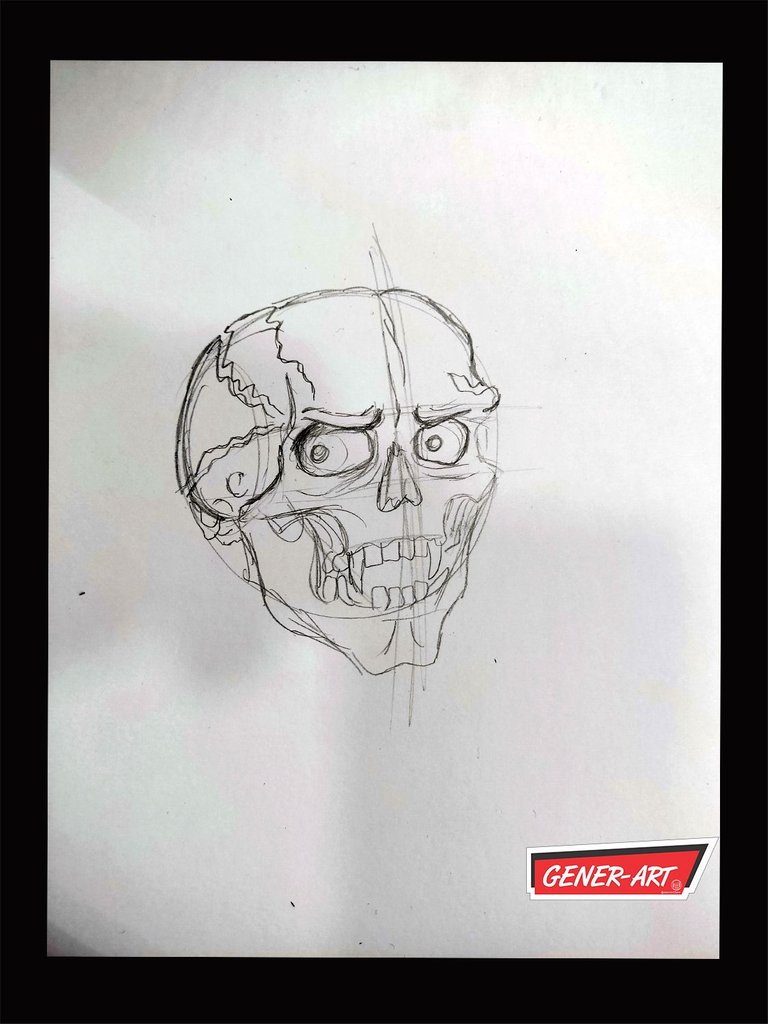 El Entintado:
una vez comenzado el entintado no hay vuelta atrás, hay que ir con mucho cuidado, trazos suaves pero firmes, cualquier error puede ser fatal.
The Inking:
Once the inking has started there is no going back, you have to be very careful, smooth but firm strokes, any mistake can be fatal.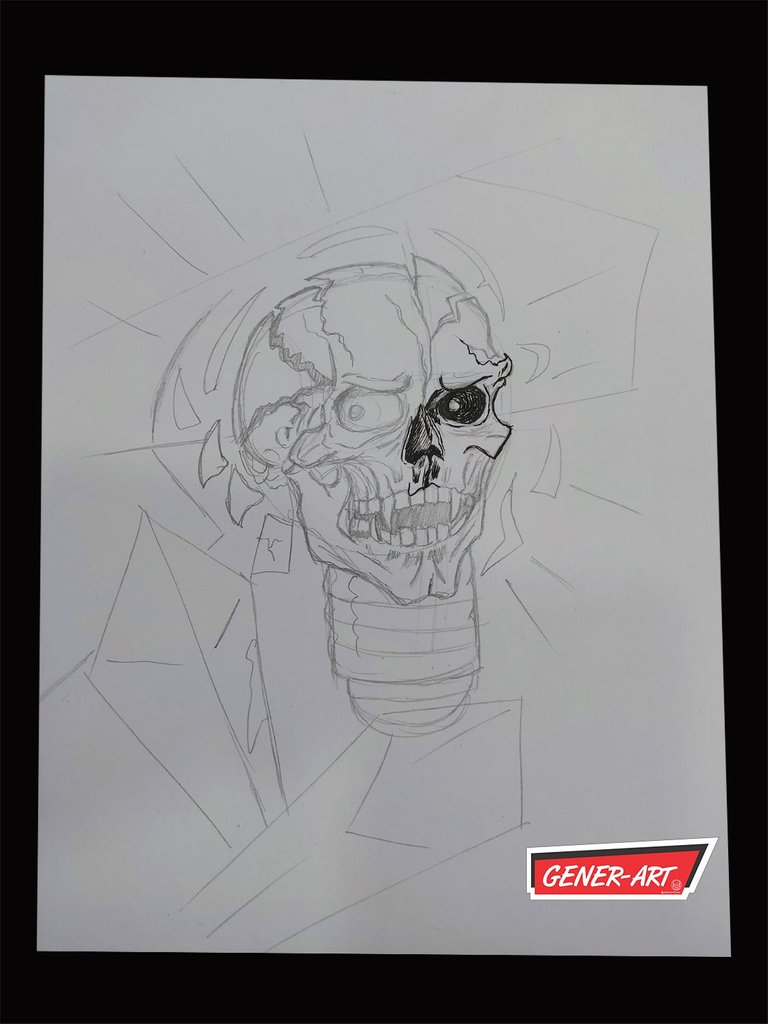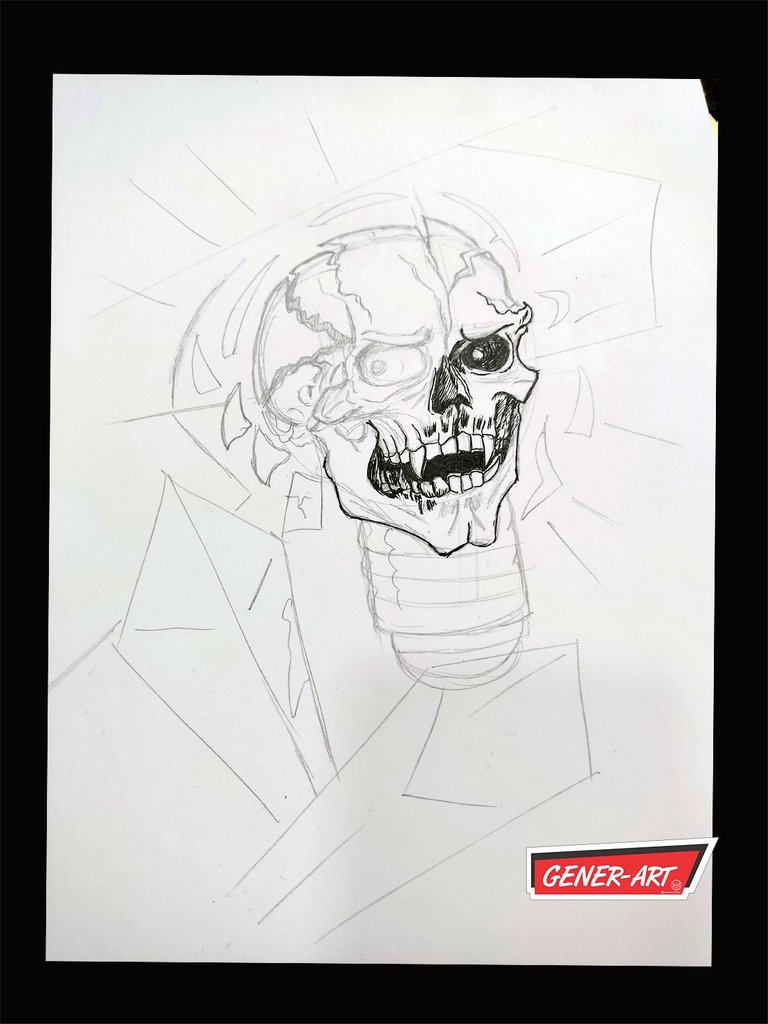 Les puedo contar como anécdota que la mayor parte de la ilustración la hice con un marcador negro punta fina que pensé ya no servía, pero resulta que duró para realizar casi todo el dibujo.
I can tell you as an anecdote that most of the illustration was done with a fine-tipped black marker that I thought was no longer useful, but it turns out that it took almost the entire drawing.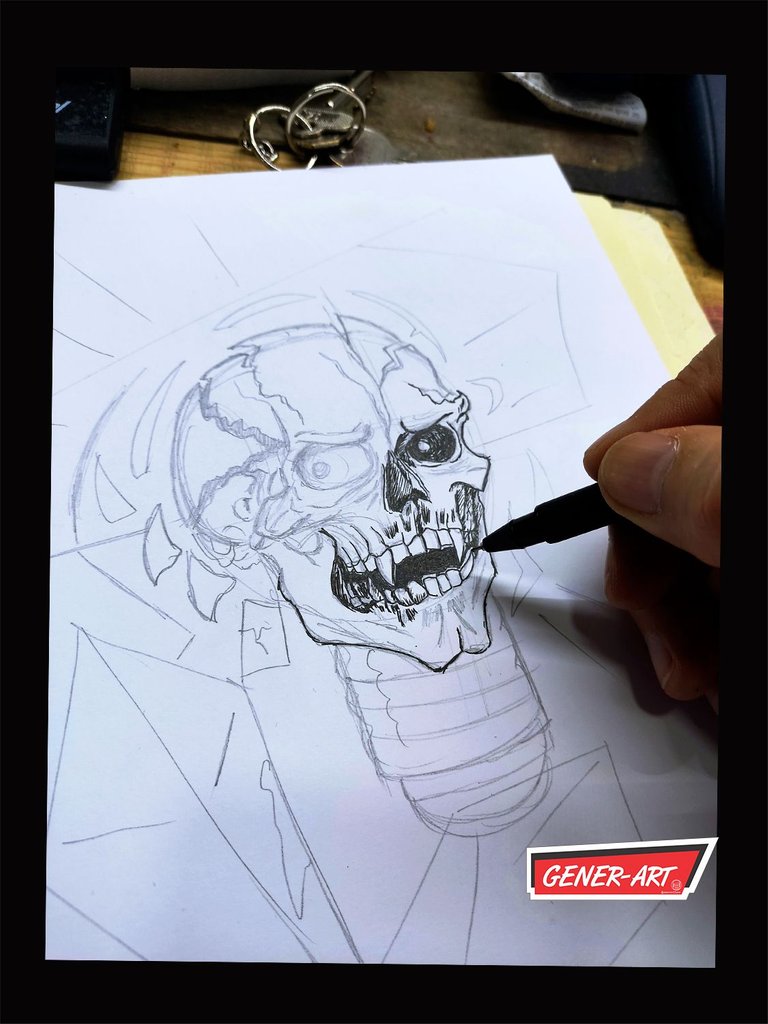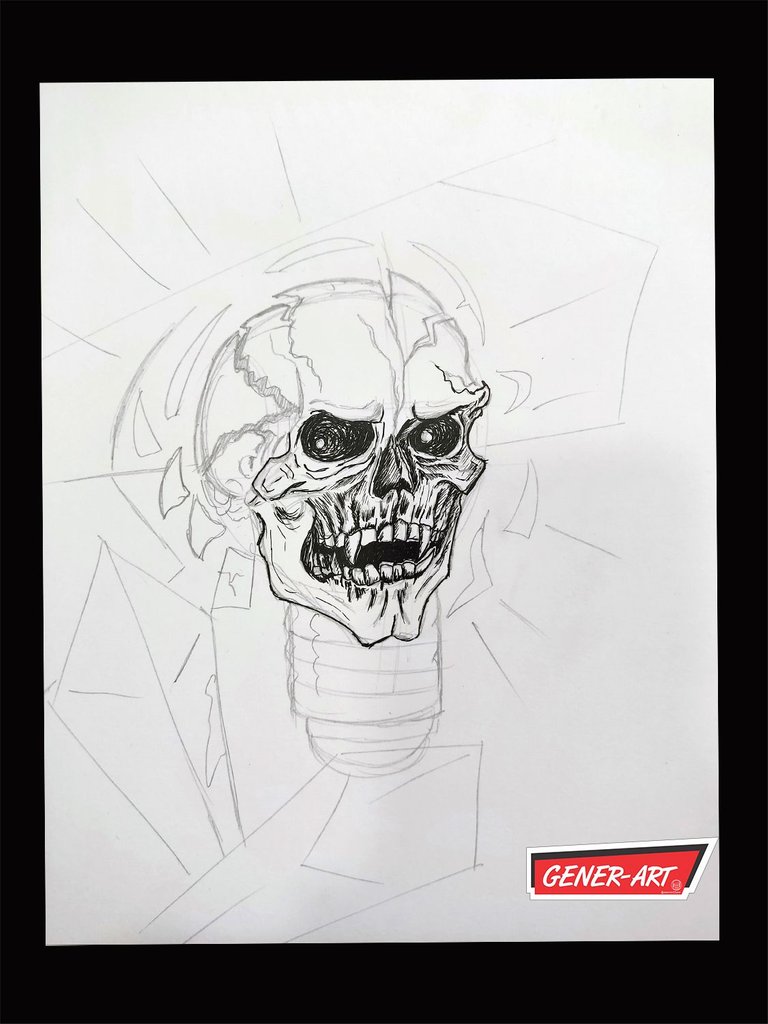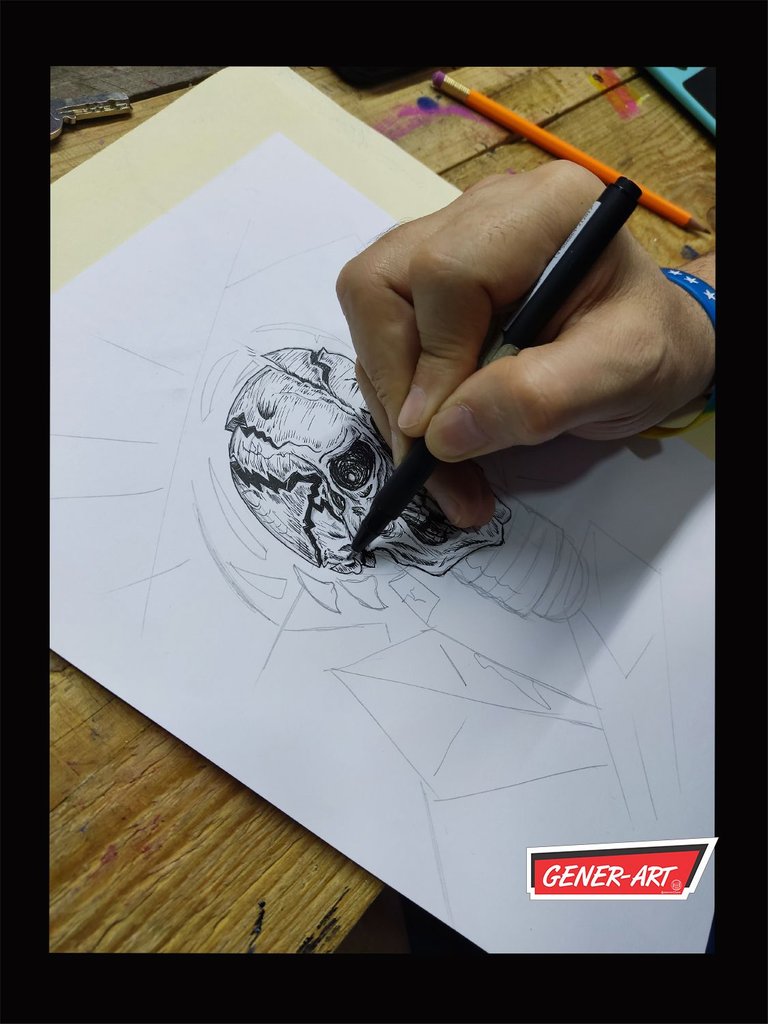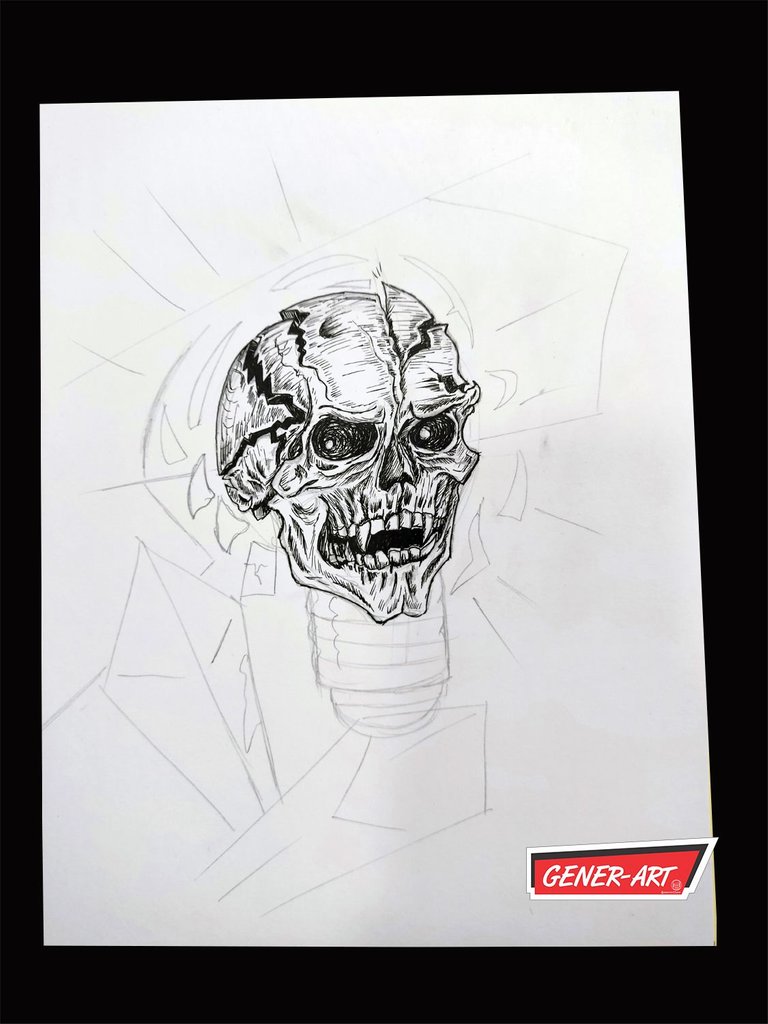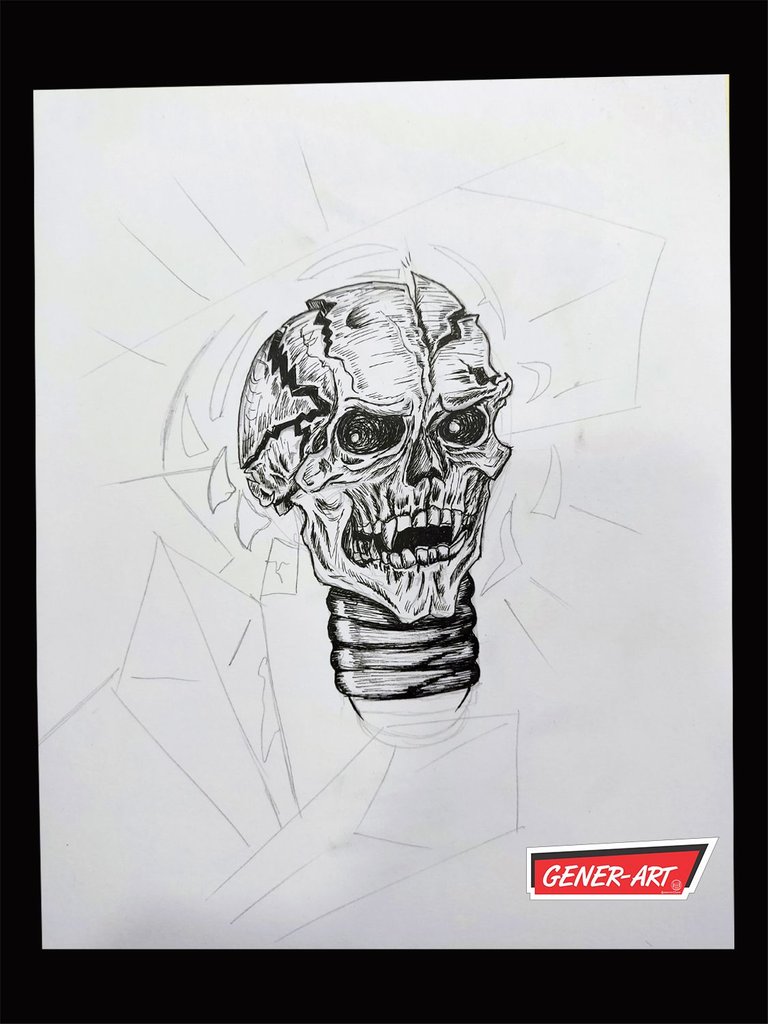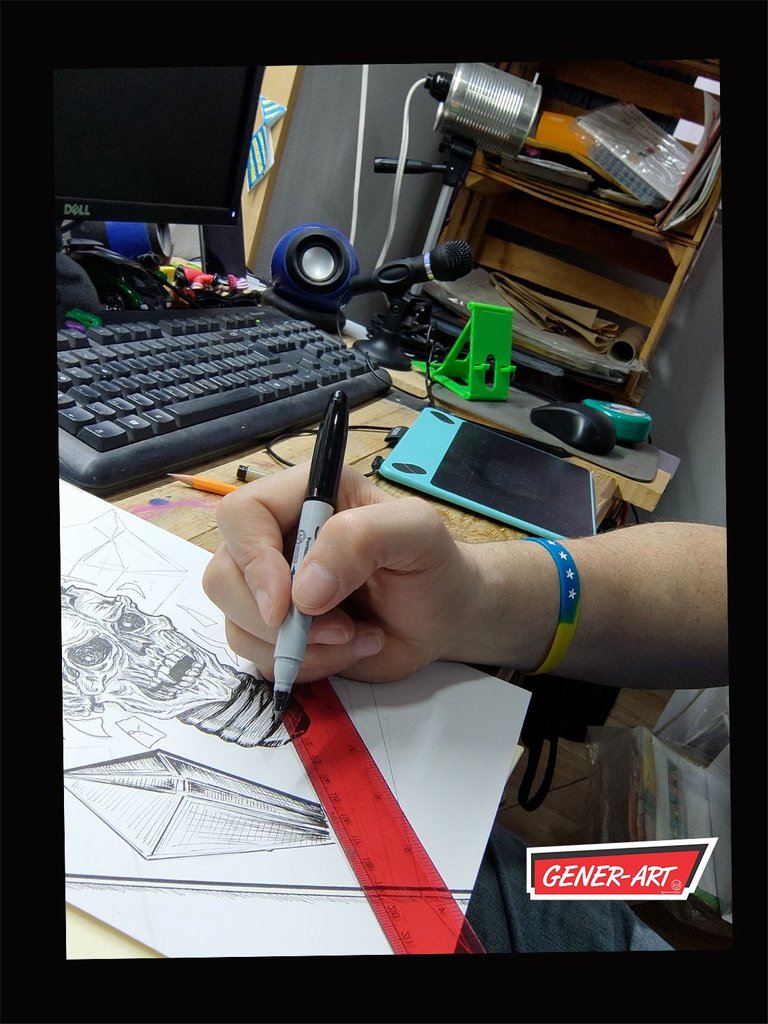 Me apoye en una regla escolar para hacer el trazado de las líneas rectas que conformaban los cristales.
I used a school ruler to trace the straight lines that made up the crystals.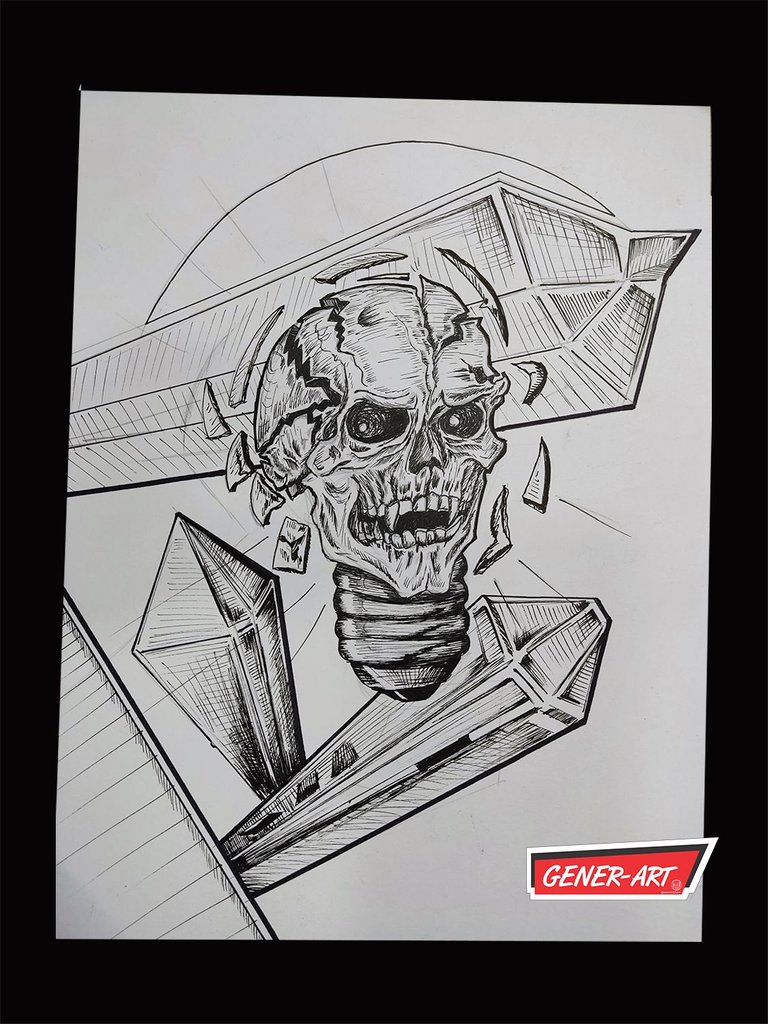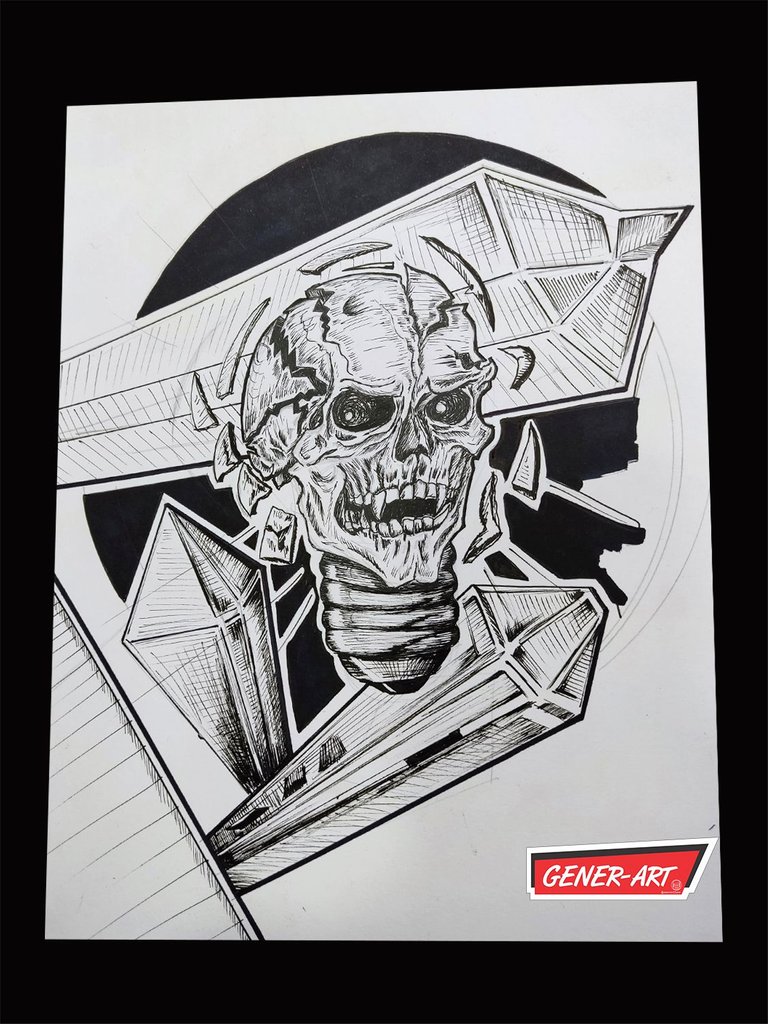 RESULTADO FINAL / Final Result
Después de algunas horas haciendo la ilustración llegamos al resultado final, espero sea del agrado de todos ustedes este estilo de dibujo.
After a few hours doing the illustration we reached the final result, I hope this style of drawing is to the liking of all of you.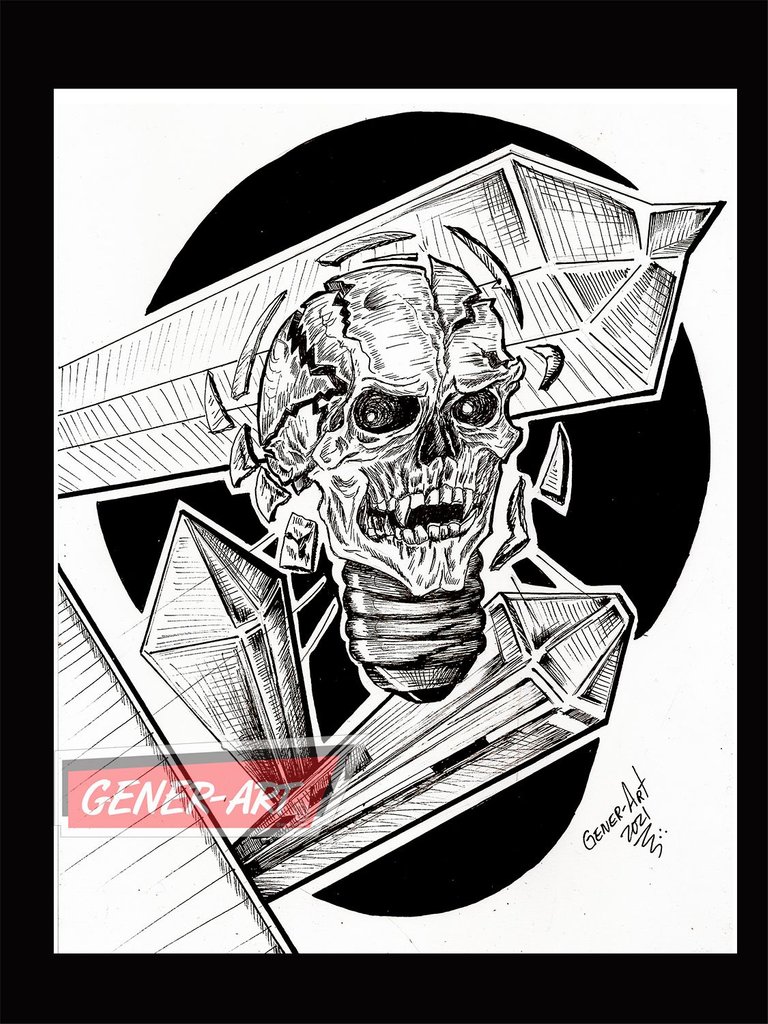 IMAGEN GIF PROCESO CREATIVO / Creative Process GIF IMAGE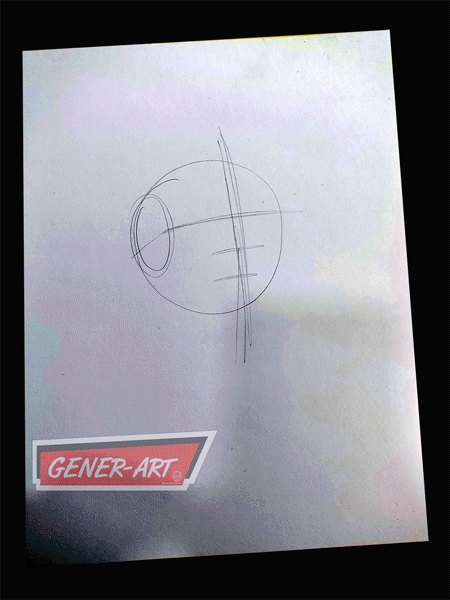 Es todo por los momentos amigos, es un placer mostrar a todos ustedes este trabajo hecho para el primer día del Inktober 2021. Si conoces la lista y tienes alguna idea para que la dibuje no dudes en hacérmelo saber.
It's all for the moment friends, it's a pleasure to show all of you this work done for the first day of Inktober 2021. If you know the list and have any idea for me to draw it, don't hesitate to let me know.
Te dejo mis redes sociales:
I leave you my social networks:
TU APOYO ES MUY IMPORTANTE PARA MÍ
YOUR SUPPORT IS VERY IMPORTANT TO ME

NOS VEMOS EN LA PRÓXIMA PUBLICACIÓN
SEE YOU IN THE NEXT POST

Cortesía de @equipodelta


NOTA: todos los dibujos y pinturas hechos por mí tienen Derecho de Propiedad Intelectual, además tienen una historia ligada únicamente a mi persona y mi entorno, ya sean conocidos, familiares o amigos. Gracias por no plagiar.
---
---