CORAZON ABSTRACTO - ARTE TOKENIZADO EN LA GALERIA DE NFT SHOWROOM - Arte Digital [Esp-Eng]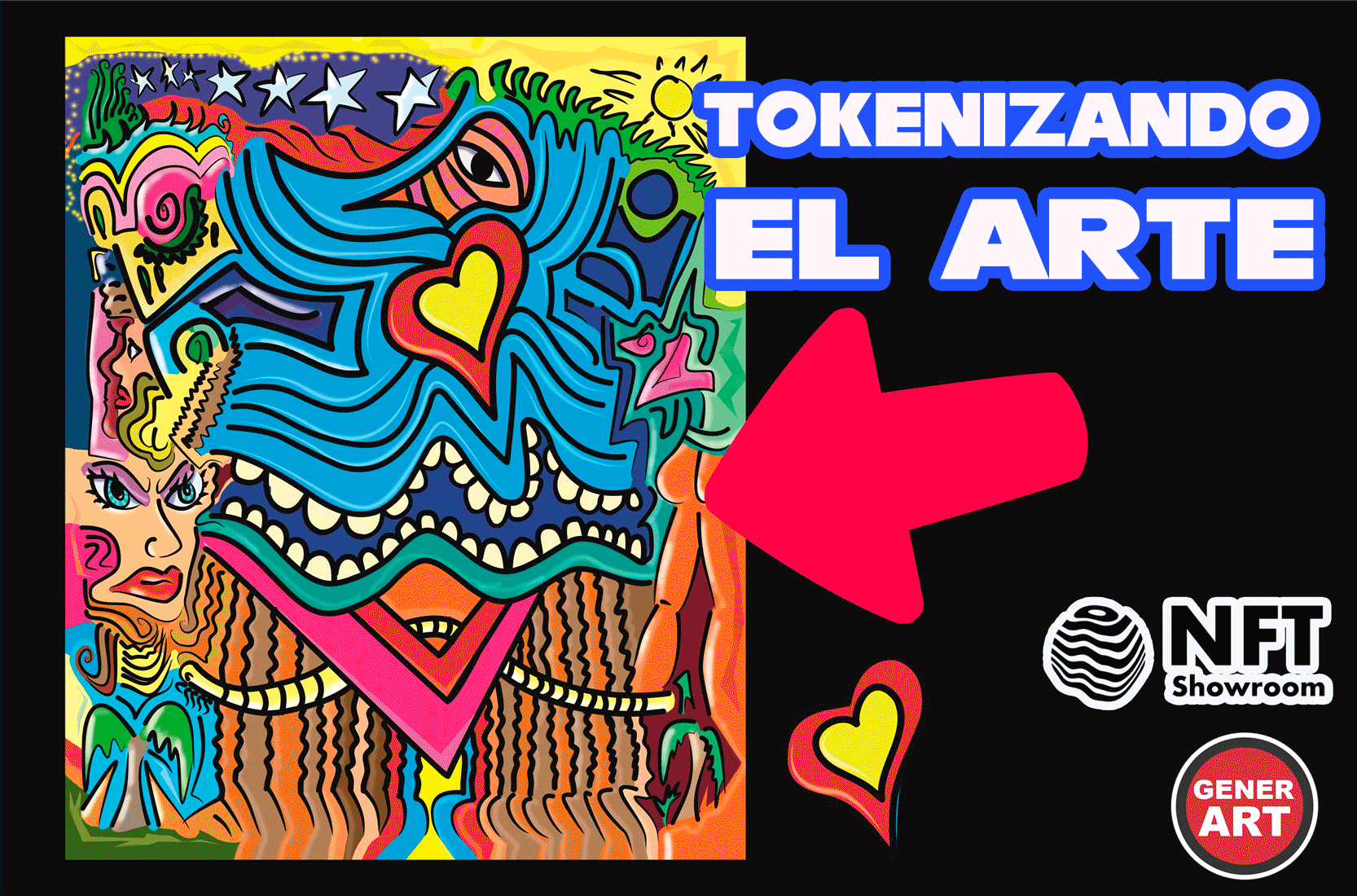 Mis queridos amigos amantes del dibujo, las ilustraciones y el arte en general, tenía pendiente hacer esta publicación para presentar a todos ustedes esta ilustración que he tokenizado en mi galería de @nftshowroom
Esta ilustración la hice por allá en el año 2017, cuando estaba empezando tímidamente a trabajar con el programa Photoshop, les cuento que no conocía mucho sobre el uso de las capas en Photoshop y toda la ilustración la hice en una sola capa.
Ahora en el 2021, después de cuatro años de estar utilizando el programa Photoshop, he logrado avanzar un poco y conocer sobre el uso de dicho programa, ya puedo incluso hacer imágenes GIF con la secuencia de cuadros y hasta utilizar un poco la parte de videos de Photoshop.
English version:
My dear friends who love drawing, illustrations and art in general, I had to make this publication to present to all of you this illustration that I have tokenized in my gallery @nftshowroom

This illustration was made a few years ago over there in 2017, when I was timidly starting to work with the Photoshop program, I tell you that I did not know much about the use of layers in Photoshop and I made all the illustration in a single layer.

Now in 2021, after four years of using the Photoshop program, I have managed to advance a little and learn about the use of said program, I can even make GIF images with the sequence of frames and even use the video part a little Photoshop.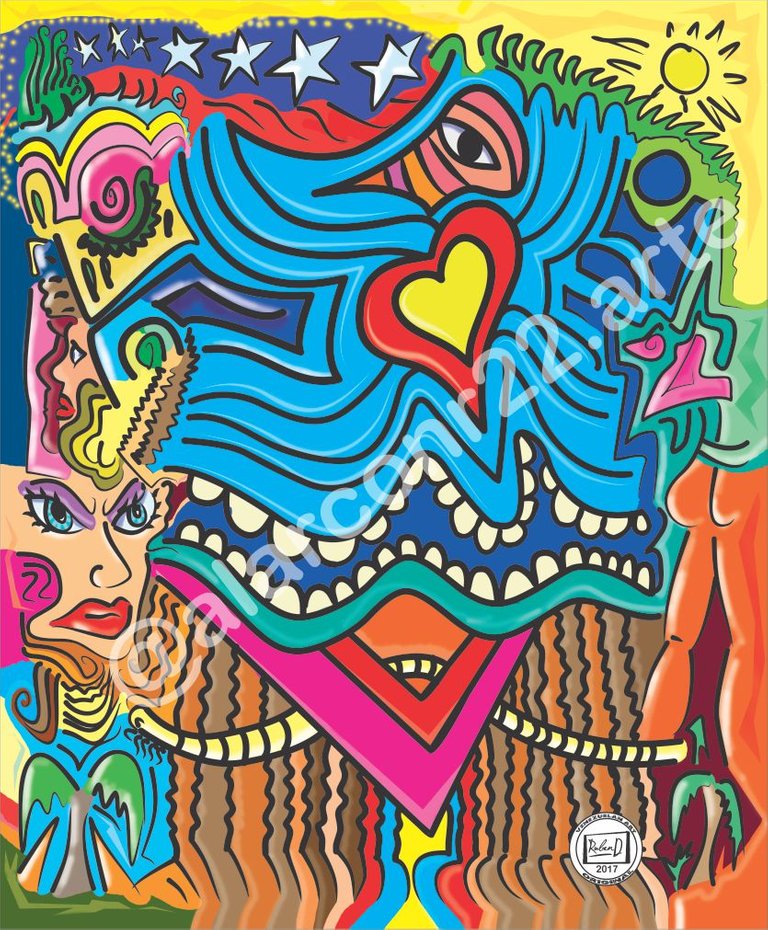 CORAZÓN ABSTRACTO
Esta ilustración se llama CORAZÓN ABSTRACTO y para convertirla en NFT tuve que "literalmente" volverla a hacer de manera digital, agregué mas capas para poder separar los colores y hacer las animaciones.
La imagen que ven a la izquierda de sus pantallas es la imagen original antes de ser modificada (con marca de agua de mi antiguo nombre de usuario en Instagram), y que es mi actual nombre aquí en la plataforma de Hive.
Esta obra tokenizada la pueden encontrar en mi página de NFT SHOWROOM, además de ver las otras que ya he subido también.
ABSTRACT HEART
This illustration is called ABSTRACT HEART and to convert it into NFT I had to "literally" redo it digitally, I added more layers to be able to separate the colors and make the animations.

The image you see on the left of your screens is the original image before it was modified (with my old username on Instagram), and that is my current name here on the Hive platform.

This tokenized work can be found on my NFT SHOWROOM page, in addition to seeing the others that I have already uploaded as well.
Mi página:
My page:
CLICK AQUÍ PARA IR A LA GALERÍA
Click here to go to the gallery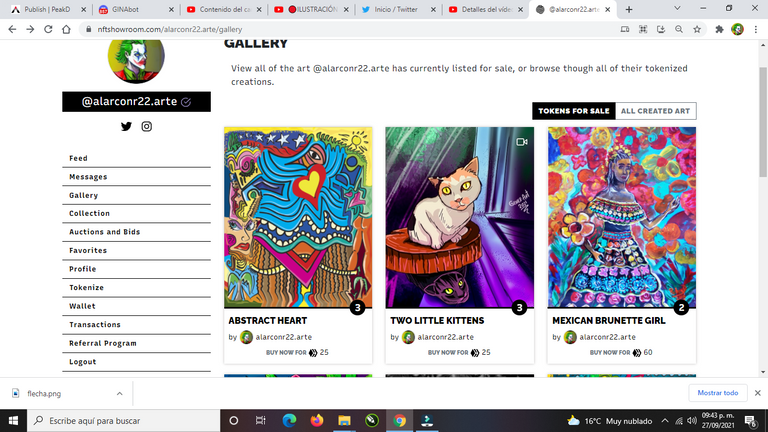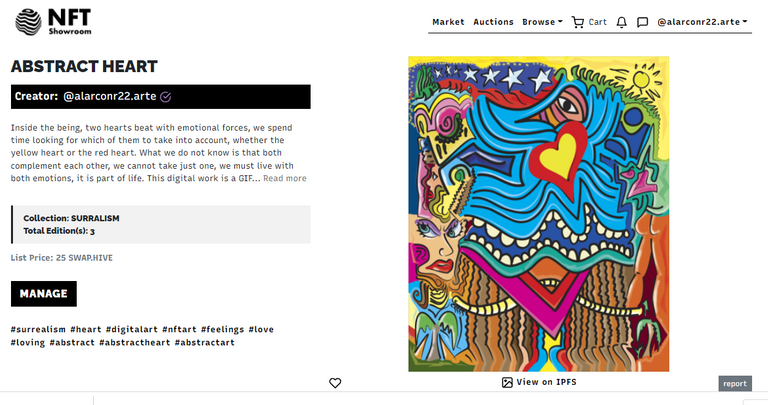 Mis Redes Sociales:
Les muestro un poco de la promoción y publicidad que le he hecho al NFT de Corazón Abstracto.
My social networks:
I show you a bit of the promotion and publicity that I have done to the Abstract Heart NFT.
Tiktok: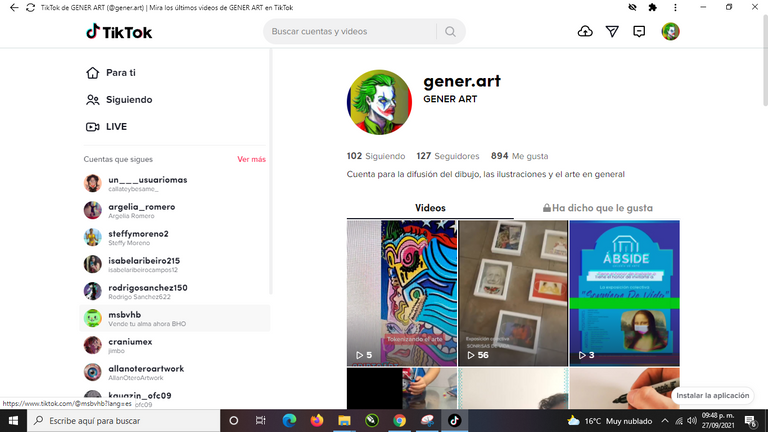 Click en la imagen para ver en TikTok
Click on the image to see on TikTok

Youtube:

Apoya el canal de Youtube


TU APOYO ES MUY IMPORTANTE PARA MÍ
YOUR SUPPORT IS VERY IMPORTANT TO ME

Espero que les guste este NFT y se animen a adquirir algunas de las ediciones que hice para él, fueron tres en total y ya una de ellas ya se vendió. Muchas gracias a la persona que la compró una de las ediciones, si estas leyendo esta publicación te doy las gracias y espero que disfrutes del NFT.
Es todo por los momentos mis estimados amigos, como siempre les digo, estoy abierto a críticas constructivas y destructivas, y también a sugerencias para próximos trabajos.
I hope you like this NFT and are encouraged to buy some of the editions I made for it, there were three in total and one of them has already been sold. Thank you very much to the person who bought one of the editions, if you are reading this publication I thank you and I hope you enjoy the NFT.

It is all for the moment my dear friends, as I always tell you, I am open to constructive and destructive criticism, and also to suggestions for future work.
NOS VEMOS EN LA PRÓXIMA PUBLICACIÓN
SEE YOU IN THE NEXT POST

Cortesía de @equipodelta


NOTA: todos los dibujos y pinturas hechos por mí tienen Derecho de Propiedad Intelectual, además tienen una historia ligada únicamente a mi persona y mi entorno, ya sean conocidos, familiares o amigos. Gracias por no plagiar.
---
---