Our Loyal and Loving Friends /// Vefalı ve Sevimli Dostlarımız (EN-TR)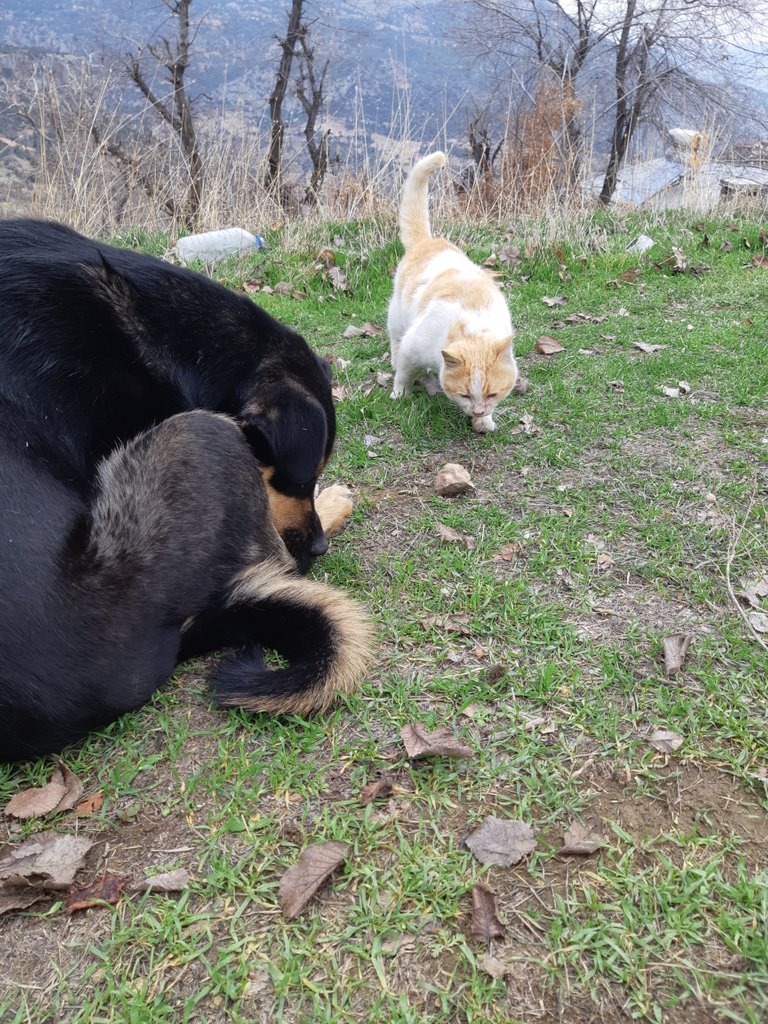 Hello Dear Friends,
In this content you see my two lovely friends. They have been close to us since they were little. Everyone in my housing unit treated them with love. Our animal friends returned this love. Every time they see us, they wag their tails with joy and come to us.
Merhaba Değerli Arkadaşlar,
Bu içeriğimde iki sevimli dostumu görüyorsunuz. Onlar küçüklüğünden beri bizim yakınlarımızdaydı. Oturduğum lojmandaki herkes onlara sevgiyle yaklaştı. Hayvan dostlarımız da bu sevgiyi karşılıksız bırakmadı. Bizi her gördüklerinde sevinçle kuyruk sallıyor ve yanımıza geliyorlar.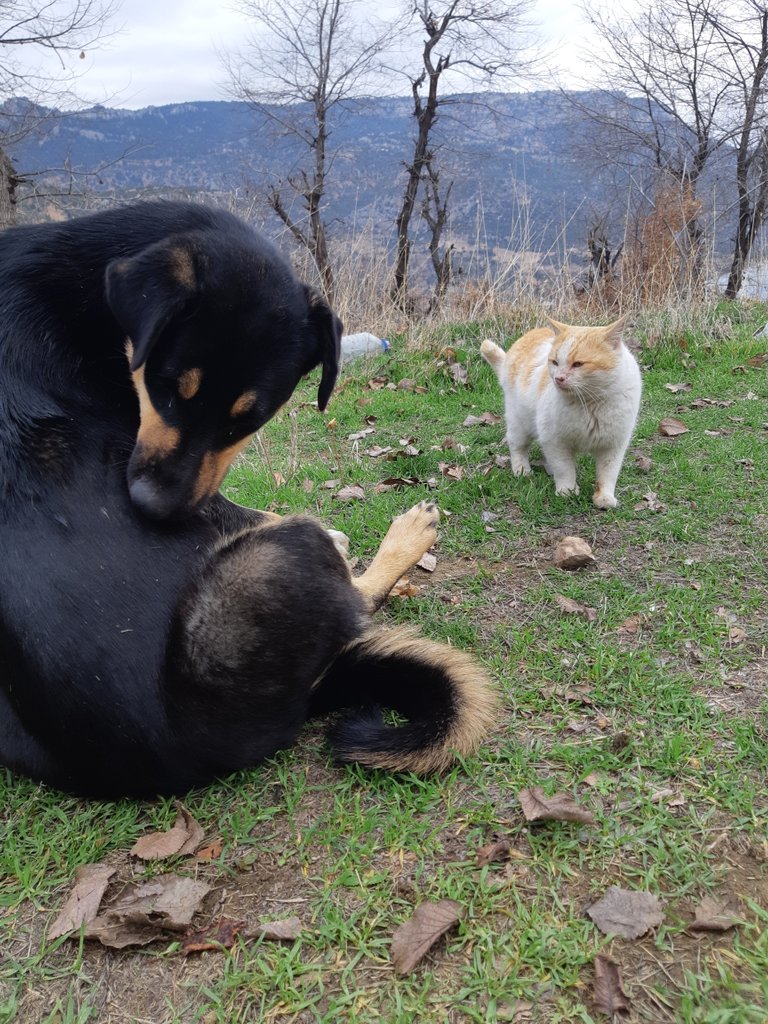 The interesting thing about our animal friends is that they stay together without fighting. There is a beautiful harmony between them. This kind of rapprochement is not normally seen. But they are docile animals. And the fact that they have grown up together is also an important factor.
Animals have a personality, just like us humans. Not all of them are the same. That's why, even though I feel affection for all animals, the degree of affection is not the same. Our cat and dog have exactly what I want. They are aware of what makes us uncomfortable, for example. They don't do this kind of behavior. I hope you also have animals around you with whom you are in harmony. Because their presence brings joy to our day.
Bu hayvan dostlarımızla ilgili ilginç olan şey bir arada kavga etmeden durmaları. Aralarında güzel bir uyum var. Bu tür yakınlaşmalar normalde sık görülmez. Ama onlar uysal hayvanlar. Ve birlikte büyümüş olmaları da önemli bir etken.
Hayvanların da biz insanlar gibi bir kişiliği var. Her biri aynı değil. Tüm hayvanlara karşı sevgi beslesem de bunun derecesi bu nedenle aynı olmuyor. Kedimiz ve köpeğimiz tam da istediğim özelliklere sahip. Bizim nelerden rahatsız olduğumuzun farkındalar mesela. Bu tür davranışları yapmıyorlar. Umarım sizin de çevrenizde uyum içinde olduğunuz hayvanlar vardır. Onların varlığı günümüze neşe katıyor çünkü.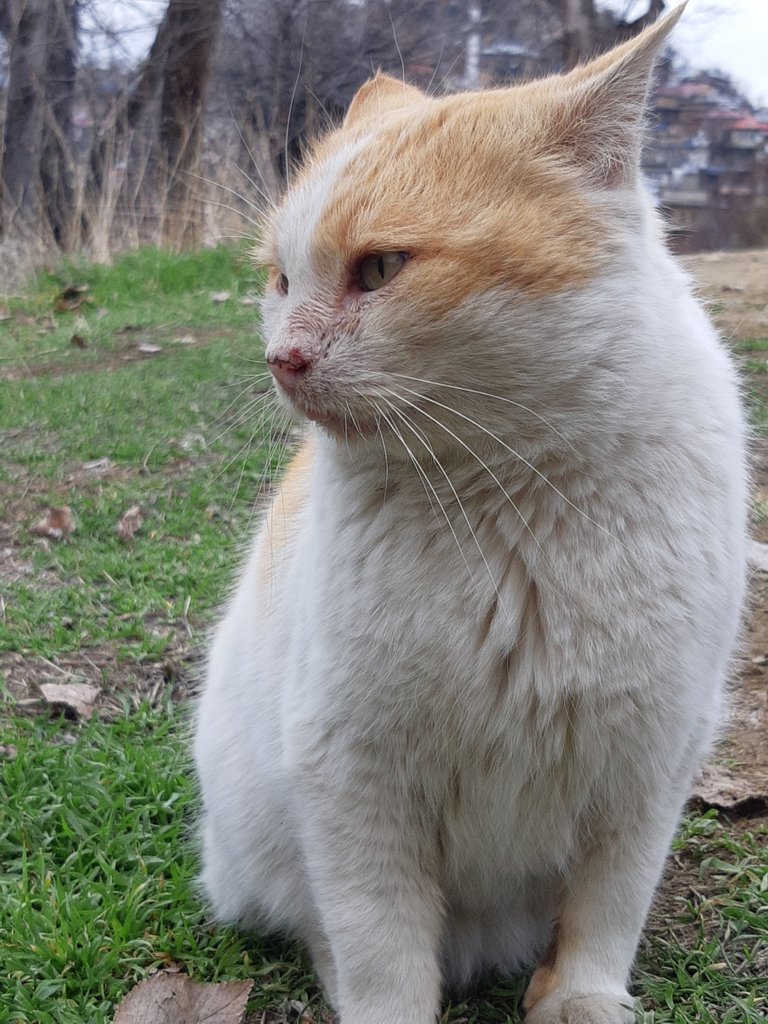 ---
---