Pen drawing : A drawing of a boy and a duck(my animal friend)
Hello everyone I want to share with you my new pen artwork and I am happy to show you.
Many people have animals as pet and most take their pet as their bossom friends and many times they have a connection that is very strong.
That is what this drawing depicts, to show how close humans and animals can be.
Here are the step by step process and the proof of ownership.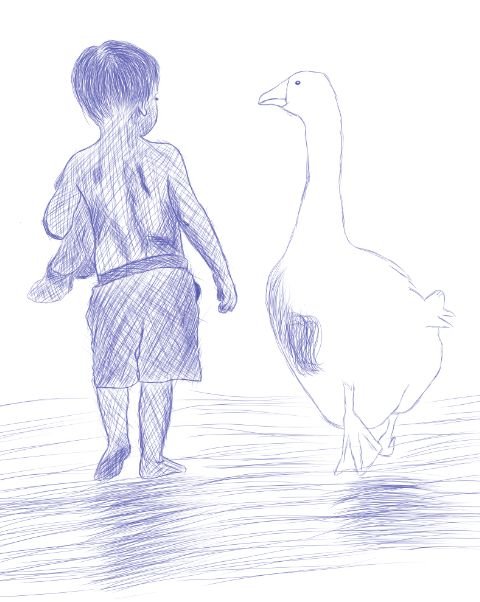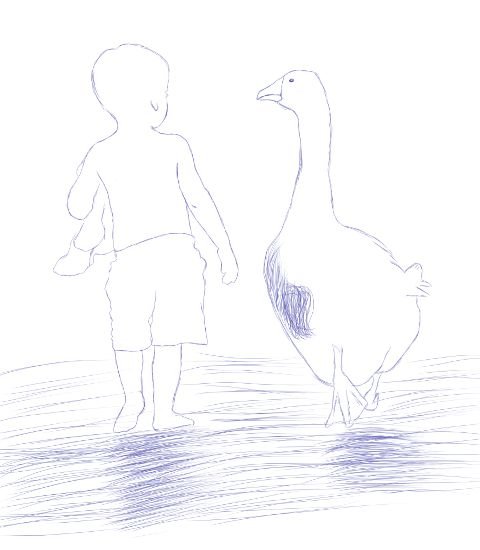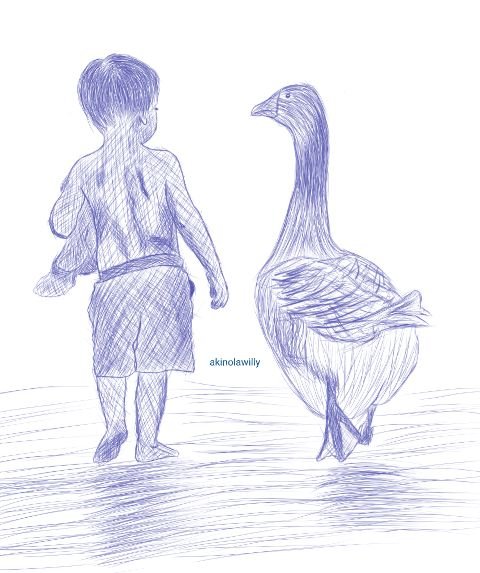 I love how this drawing came out and I am happy with what it actually depicts, I hope you love the drawing.
Kindly check out my blog to see more of my drawing and also if you like my artwork kindly upvote and reblog it will be greatly appreciated.
Thanks for viewing my post and do have a lovely day.
---
---