Zoidpay Bringing A range of Solutions To Crypto Payment
Financial technology (Fintech) is the technology and innovation that aims to compete with traditional financial methods in the delivery of financial services. It is an emerging industry that uses technology to improve activities in finance. ZoidPay is one of the global FinTech company that offers a range of end-to-end crypto payment solutions for online and in-store shopping both for retail consumers and enterprise clients. ZoidPay lets retailers purchase products and services with crypto from online retailers across the world including Amazon, Walmart, and eBay. ZoidPay enables interoperability between wallets and exchanges for providing instant liquidity to their users (For enterprise clients). The integration with ZoidPay products is feasible with a single line of code.
**ZoidPay Token ( Z P A Y ) **
ZPAY is Zoid Pay's native token that fuels the core of the Zoid Pay market place ecosystem economy that is based on TomoChain
Features:
ZERO Transaction Fees
Access to Zoid Pay Market place
ZPAY Exclusive Staking Ecosystem
Exclusive DeFi Deals
Discounts ZPAY base ZoidPay Ecosystem From technology to marketing, banking and international business development, zoidpay team's expertise has expanded over the years. ZoidPay Crypto Card The ZoidPay Card is the first crypto card in the world that enables users to perform peer-to-peer transactions and in store payments in a contactless manner.
Works with any blockchain
Contactless Payments via NFC
Highly secure with smartchip
P2P payments between wallets
White label solution available
​
ZoidPAY Usecase:
The native utility token of ZoidPay is used for the followings among others:
Handle all the transactions taking place in the ZoidPay ecosystem
Avail of staking yields and cashback rewards
Zero transaction fees
Accessing exclusive DeFi features
ZoidPay Features:
Wallet App: ZoidPay wallet app is a non-custodial mobile wallet, to manage crypto finances seamlessly, while merchants can use it as a crypto Mpos
Chrome Extension: This allows users to shop directly from their browser across any retailer by connecting their existing wallet to the Chrome Extension
Marketplace App: This is a global merchants aggregator, offering users a custom-shopping experience with Crypto Cashback, DeFi, Staking and Loans
Crypto Cards: This is a blockchain agnostic crypto cards, that allows peer-to-peer transactions and in store payments in a contactless manner
** ZoidPay Circulating Supply:**
The current circulating supply is 290 million ZPAY tokens in which 100 million ZPAY tokens are locked towards a staking pool, while 28 million ZPAY tokens are locked in a bonus pool. Moreso, 282 million ZPAY tokens are allocated as a company reserve, meant for future development and the core team. The maximum supply is capped at 700 million ZPAY tokens.
ZoidPay Visionary Team:
ZoidPay is owned by Eduard Oneci and Vasile Burcin. Eduard is the CEO and a serial entrepreneur with over 15 years of experience in the tech and marketing industries. He's launched multiple start-ups throughout his career. Since 2016, he's been actively involved in the blockchain sphere. Vasile currently holds the role of the COO. ZoidPay Market Place: ZPAY is currently available for trading on Hotbit. The ZPAY-USDT pair is currently available https://www.hotbit.io/exchange?symbol=ZPAY_USDT.
Contacts
Website: https://www.zoidpay.com/ Medium: https://medium.com/zoidcoin-network Twitter: https://twitter.com/ZoidPay Telegram: https://t.me/zoidpay Explorer:*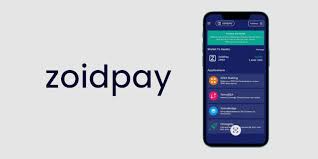 https://scan.tomochain.com/tokens/0xe1a9a5fae06696d314994a9d6915c12a63ad055d
---
---