Everybody's on the run 💨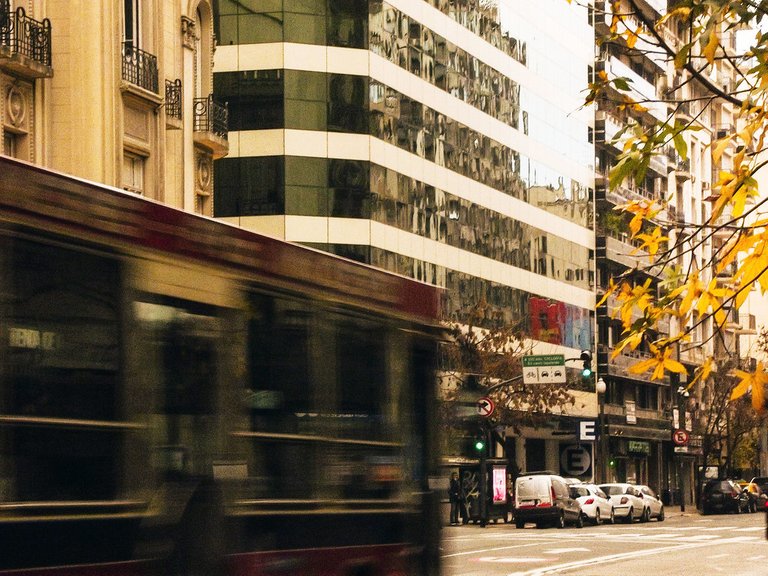 Hello peoples!
It's been a while! A lot of stuff has been going on lately, just like this bus above, pretty fast...
I was consistently posting before August but then life happened, I got another job and I'm basically a slave (for now). Meh. (lol)
As I'm trying hard not to lose myself in the work and new routine (and be not so tired, sighs) but also improving my skills at the new job, I've found myself feeling quite good despite the lack of time to do the stuff I like the most. That plus some other synchronizities made me come to some realizations:
Being productive/productivity is underrated. It is actually more than just money, work or necessites.

We just want to be part of something, part of a community. We like and need to be validated and feel supported.

It can be not about the money, it can be about a sense of belonging...
---
Though, as I'm writing this post I think now I'll be able to start posting back on here and do some more stuff I've been delaying because of the lack of time to prepare. Hopefully soon, as spring is coming up here... :)
Meanwhile, what do you think of this shot? Is it good? Is it gross? Please feel free to tell me! :D
For better resolution, more info and details you can check my Flickr account.
Thanks for stopping by! :)
---
"You can't find the feeling
All is the same in the pouring rain, y'know, y'know
Coming out of the ceiling
Falling from above, growing in and out of love
A broken heart is still beating
In and out of time, hold your body next to mine, y'know, y'know
But you can't stop the bleeding
Sing to yourself and hold on
'Cos everybody's on the run..."
(Unsupported https://open.spotify.com/embed/track/0nEoksn0EgLphymNlbQfCN)
---

---




---

---
---