POBPhotoContest themed Yellow/ Pokemon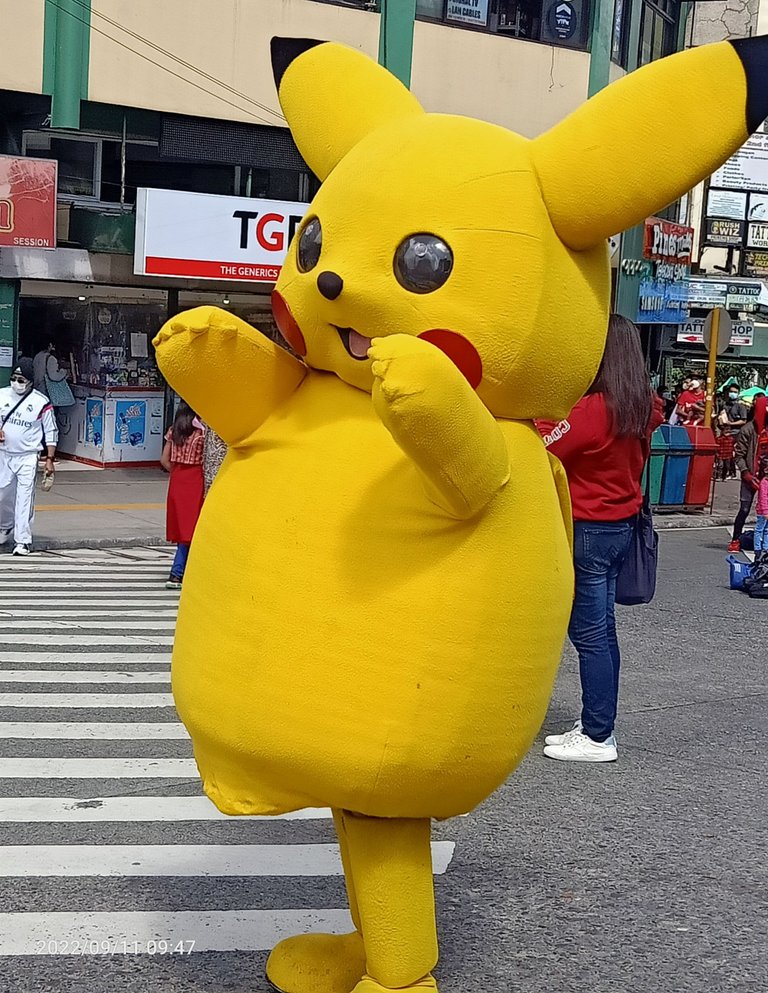 A few months ago we went up the highlands to visit my son in the University. We usually go there on weekends. We travel Friday evening and then we go back to the plains Monday after lunch. During Sundays the city's central road is closed so the tourists and the people can walk on the main road called the Session Road. The city's local government place tents to serve as stalls for the local business owners to showcase their products. It is fun visiting this place because you will see so many cosplayers dressed in their favorite character. I saw this huge pokemon mascot while roaming around and you can have pictures taken with them. You will just need to give some coins or bills it's up to you for these cosplayers are college students. This is in a way helping them for their studies. Since Baguio city has many good universities, plenty of students come here to study up the mountain province. Before having their cosplays they need to seek permits first from the local government to really know that they are students and to account as well the number of cosplayers during Sundays. There were a lot of musicians too, playing live music on the street using many different musical instruments. On Sundays this whole road looks like a mardigras is happening.
We saw some horror as well...haha. others I don't know. We really did have a great and fun time when we went there. This was summer time so the weather was perfect to just chill out and see a lot of activities while walking in Session Road. Normally, on weekdays this road is full of vehicles mainly taxi's for this is their main thorough fare.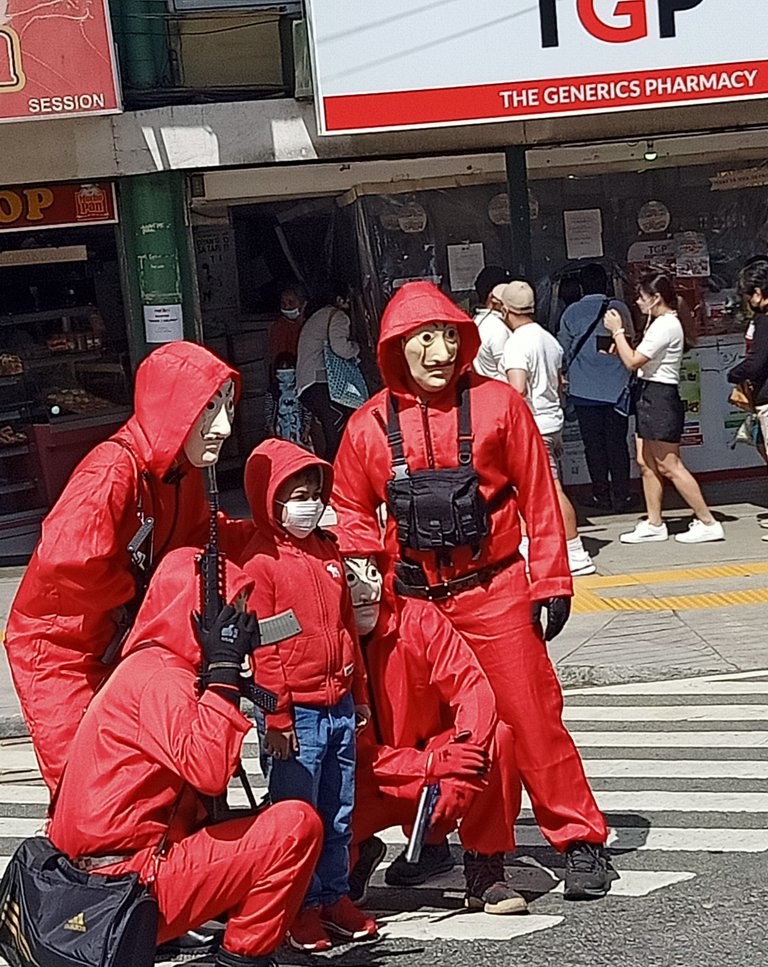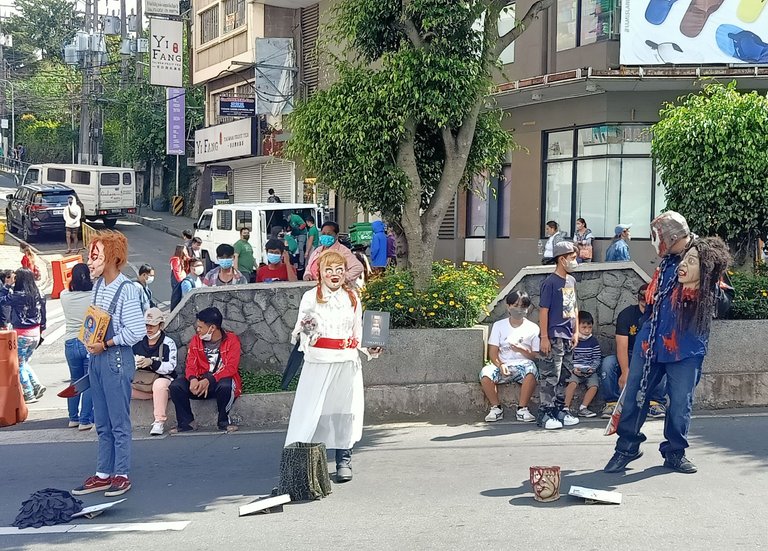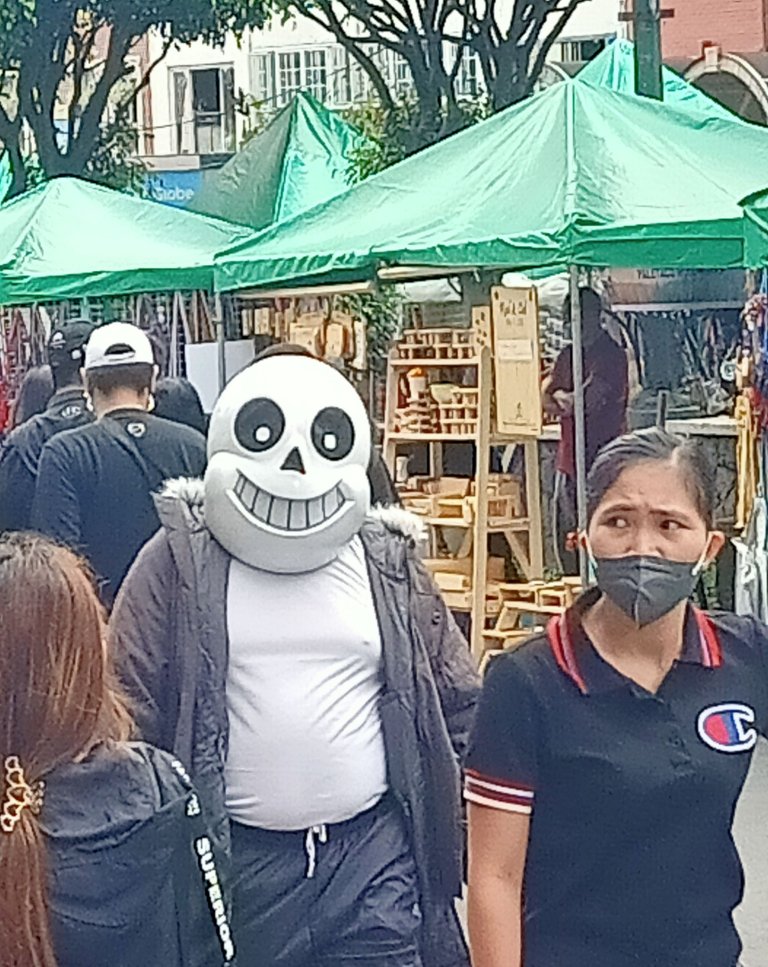 Some students did some chalk art like my son. They formed a group and on Sundays they would make some art on the road. Anyone can join in the fun.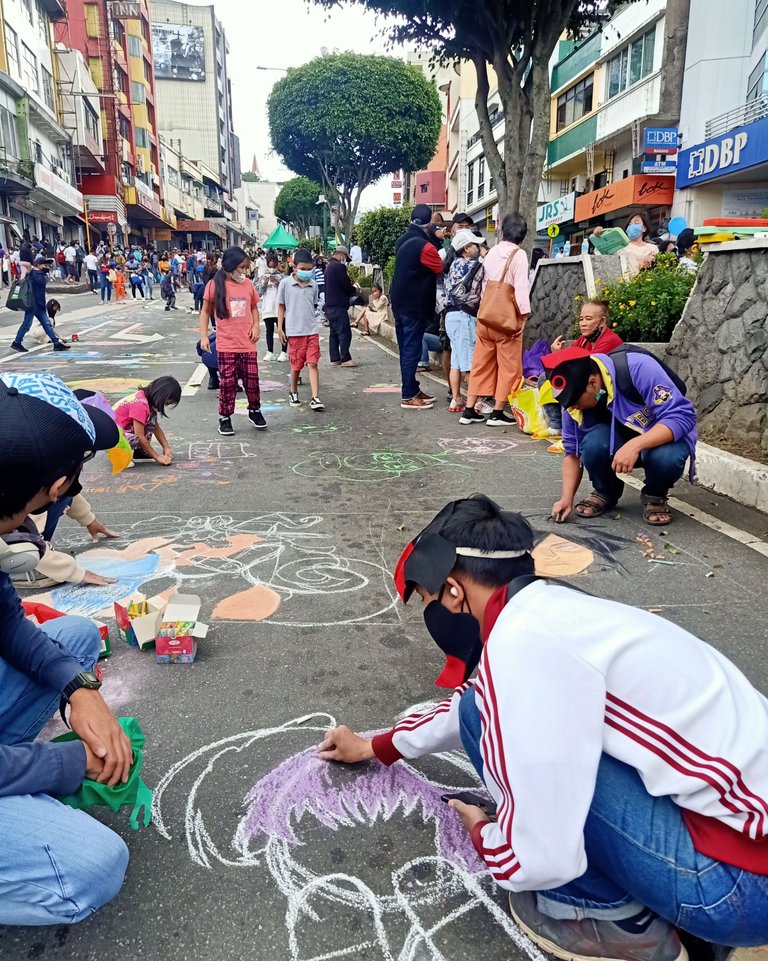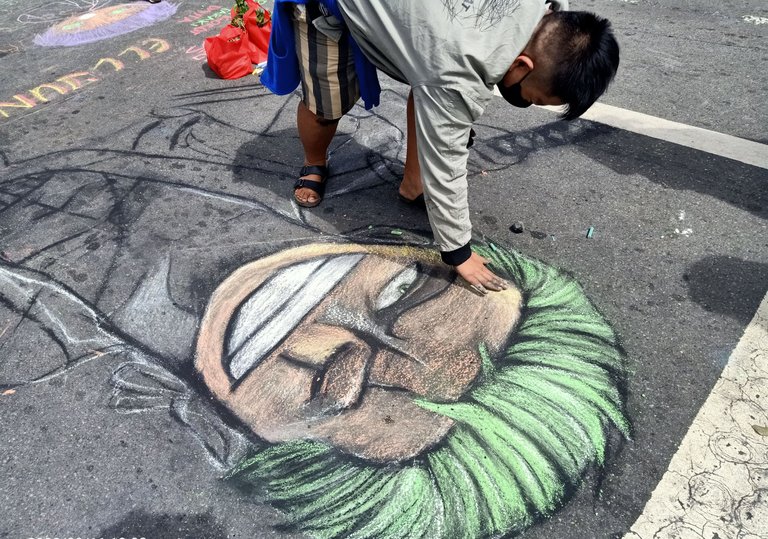 I will share to you on my next post about our wanderings on this lovely city. I love this place specially during summer season when it's super duper hot in the plains while here it's like you are in the Netherlands on a spring time... Haha.
So here is my entry for @friendlymoose #POBPhotoContest themed #Yellow.
Thank you for dropping by. See you on my next.
Have a great week my hive friends.
As always, sending my love for you all.
---
---