BECAME A MINNOW! 🐟

Last night, I officially became a Minnow!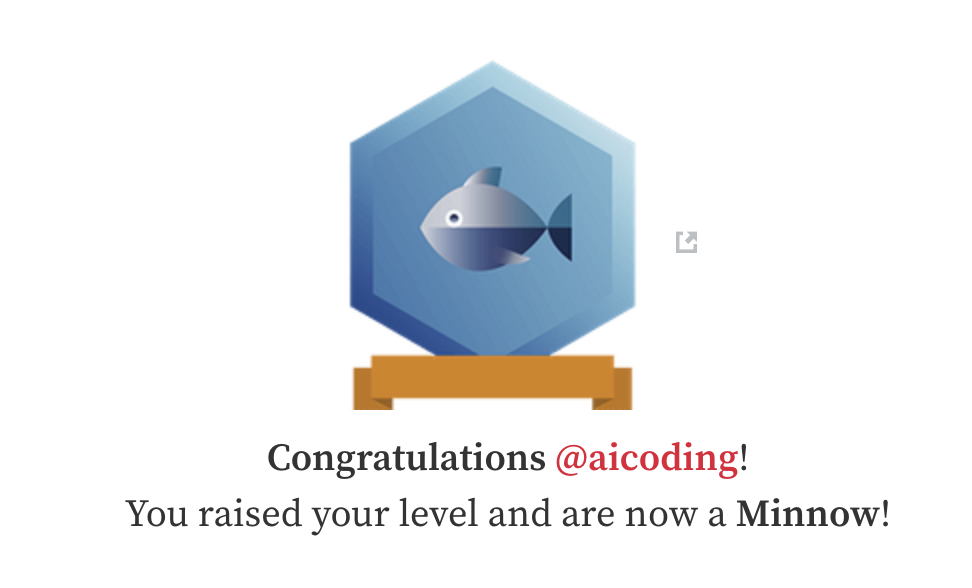 I started blogging in HIVE about a month ago, so this advancement makes me super happy and encorages me to keep posting high-quality content, so I can level up again soon.
As I have already mentioned in my previous post, I love to be part of this community and I try to contribute a bit every day.
A couple of things that made this level up happen:
I created a community called HiveCoding that aims to bring together developers of Hive to talk about technology, artificial intelligence, etc.
Posted about many different topics that I am interested in: Machine Learning, Biking, Cooking, etc. in the various communities in HIVE and adding the proper tags so people could find my content faster.
Introduced the #100DaysOfBlockchain challenge, documenting my learnings about blockchain and sharing tutorials on how to use Vyper for Smart Contracts.
Got my hands dirty with @hivesql and generated some nice insights and shared the optimized queries with the community.
...and of course, just sharing a piece of my thoughts every day!
Working now on the stats regarding who levels up in a month - so we can all celebrate these achievements!
---
---