Bokutachi no Remake: Episode 8 Felt Hard to Watch

WARNING: HEAVY SPOILERS For Ep.8!!!!
---
The episode broke me... I'm saying this as a compliment. It felt like following a guide to reach a particular video game's ending, and getting the wrong ending instead.
---
A few days ago, I watched this week's episode of Bokutachi no Remake. (Remake Our Life.) The time travel anime that was so relatable I already wrote a bunch of posts on this series. The anime skipped many scenes from the Light Novel and Manga, but for the most part it's a great adaptation...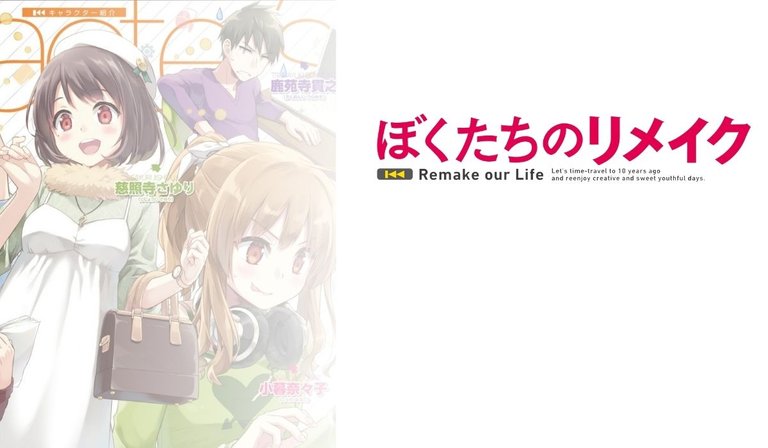 Episode 8 deals with the climax of a story thread started in episode 6. Tsurayuki was dealing with money problems, so Kyouya decided to help him out. He used his knowledge from the future about the current trends to device a plan to make a doujin game. Using talents of all the members of Kitayama team to create a successful project. Kyouya being the director, Nanako the composer, Shinoaki the artist & Tsurayuki would be the author.
They encountered many problems while they were making the game, but they finally managed to finish it in time. Kyouya plans and critical thinking abilities allowed the team to finish the project. Some compromises had to happen, but it they succeeded.
As I was watching the events go well, I was worried... Things are going too well!
They finally managed to make the game, sell it and they all got their share of the money. I was happy for them, but I didn't know where the story will go after that. It was either anti-climatic, or a calm before the stor-- Oh, God! It's a storm, isn't it?!!!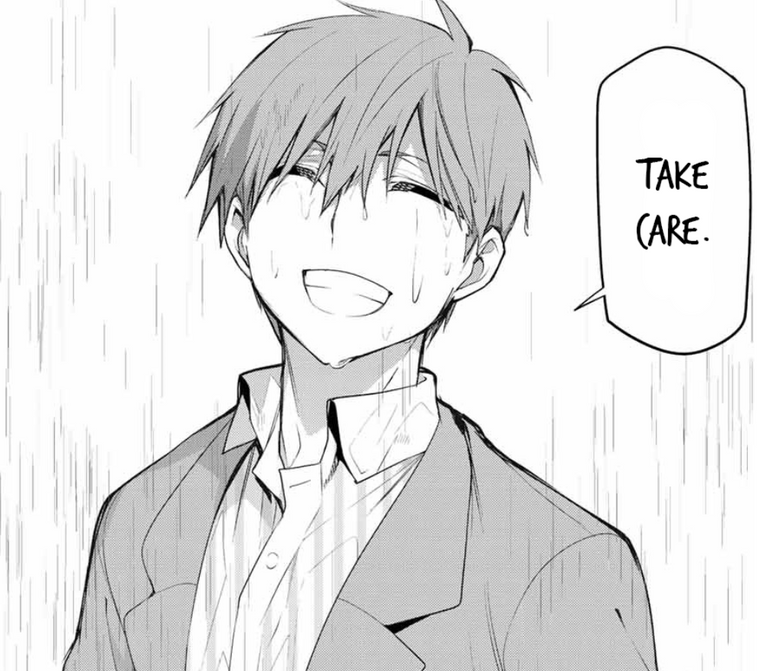 Turns out Kyouya was too good at solving the problems! Tsurayuki realized he could never walk alongside him as an equal. When Kyouya suggested them make a game for Tsurayuki's sake, and when they worked well on their game, Tsurayuki only wanted to help Kyouya make it a success, but Kyouya was too good he didn't even need the help.
So, Tsurayuki gave up... He can't walk a road knowing he can't reach his end goal...
He said he had an author-name for himself in mind. He made sure to put "Kyo" in that name he based on his friend. Be he doesn't have the mental strength to go on anymore. The name was "Kawagoe Kyoichi." The name of final member of the platinum trio. The revelation broke Kyouya. It also broke me.
(Kyouya have just made one of his absolute favorite creators give up on art. Let that sink in.)
The world didn't end. Tsurayuki's future wasn't in danger either. It's true that he left the industry, but it was his choice and he has his family career to inherit. Nothing objectively bad has happened.
Yet, watching Tsurayuki walk away felt brutally painful, like the world have truly ended.
---
Many things changed between Kyouy'a first and second run. He wanted to change many things. The only thing he wanted to keep, however, is the Platinum Trio. The only thing Kyouya looked forward to, was to stand as their equal. Ironically, the very thing he did to keep that part of the future the same, led to changing it!
The despair he felt when he realized that the only thing he was supposed to do, is to let them work on their struggles by themselves! In the future he came from, the three of his friends managed to find success without him being there. He wasn't needed. That realization is painful!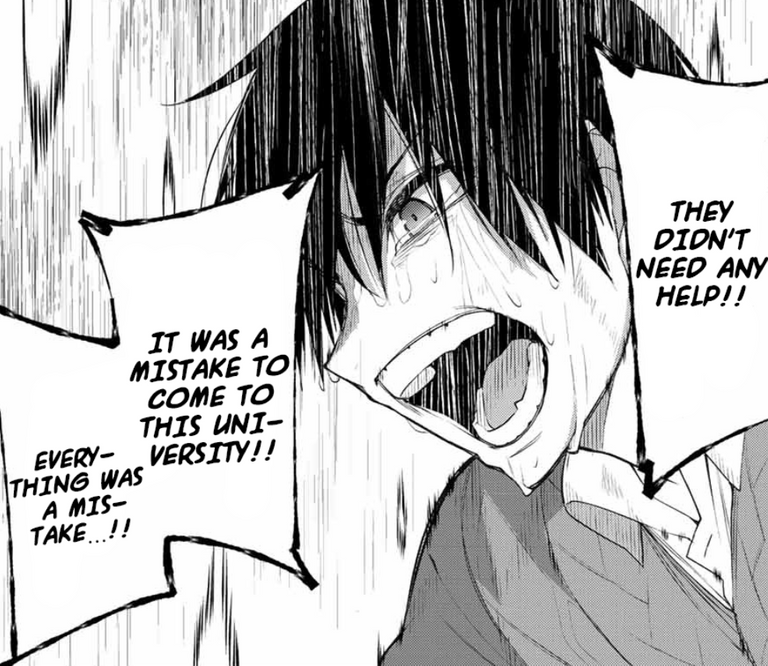 Then, as he was in Despair, Keiko came to him asking "Why did it turn out like this?" With a creepy smile on her face.
"I wonder what will happen in the future at this rate?"
The next moment, Kyouya wakes up to a girl calling him "Daddy," and Shinoaki Aki asking what's wrong with him, her husband.
I HAVE MANY QUESTIONS!!!!!
I already knew that the story will go to the future at some point. I've seen the Light Novels illustrations for Vol.4 before even the anime started, but I never expected it would be like this.
The story can go in any direction now. I plan on continue being an anime-first watcher and not check what will happen next in the manga, but I plan on reading all the foreshadowing the anime has skipped. (Thanks to folks at BokuRema Discord, for letting me know about them.) I already read the Manga chapters for a few episodes now.
~ Thanks for Reading ~
---
The first image is made with Canva using a color page from LN Vol.3. Next images are taken from the Manga Ch.26.
The Manga version of Episode 8 is different, and in parts better. I recommend you all read it!
I'm equally excited and afraid of what the next episode would bring.
This article is also on Read.cash. (Slight Differences.)
---
---