Aloe Vera Plant - Go and Visit a Friend Garden 🏡 🌺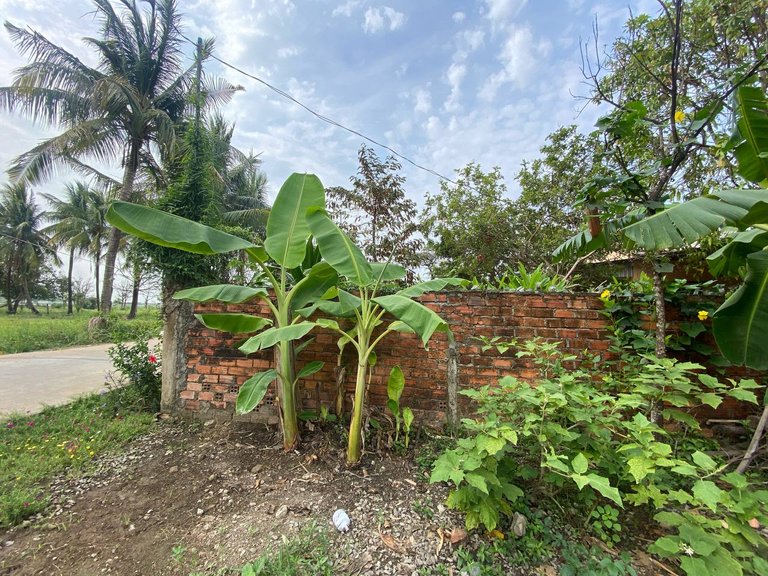 I Heard about many benefits of banana and aloe vera. My health problem was solve by drinking aloe vera juice. This is when I visit my grandma house. So the next time we am feeling a little under the weather or your skin needs a pick-me-up, I just think you should give aloe vera a try too.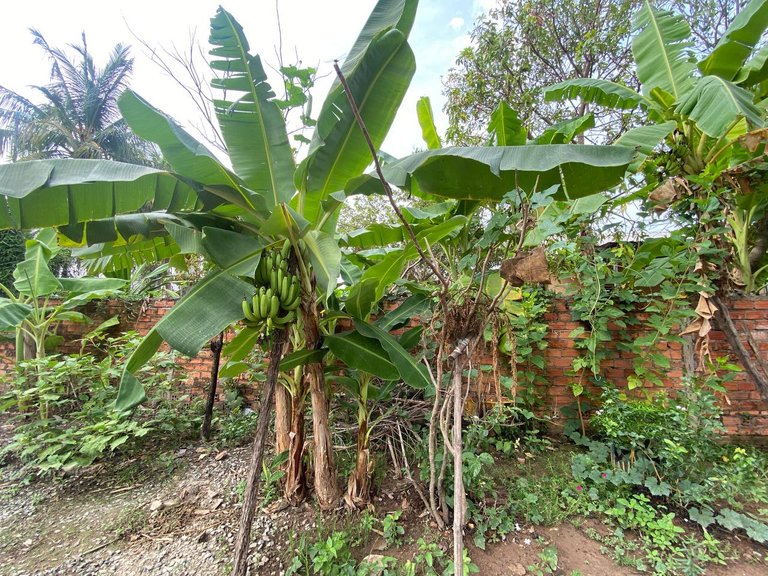 The banana tree here isn't become the yellow one yet, Cambodia is just like the other Asian countries. We actually eat the green one, but make sure there was something like a dip sauce for us to eat as a combo or even the salt and chilli.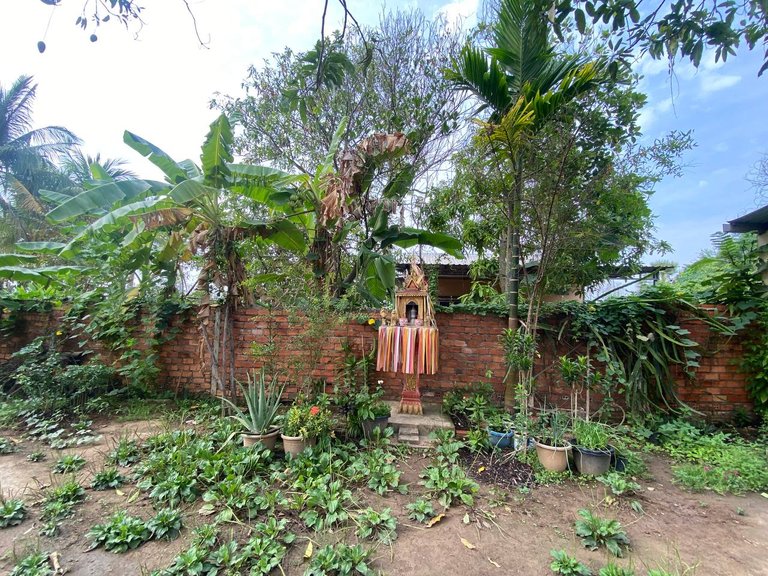 Walking pass each plant, that is a great moment so I am sure that I can get the smell of the flowers and plants along the way. I start to feel like nothing is really matter and we should so serious about little things that we see. It also made me realize that sometimes we get so caught up in the rush of life that we forget to slow down and appreciate the little things. This moment was a great reminder of that.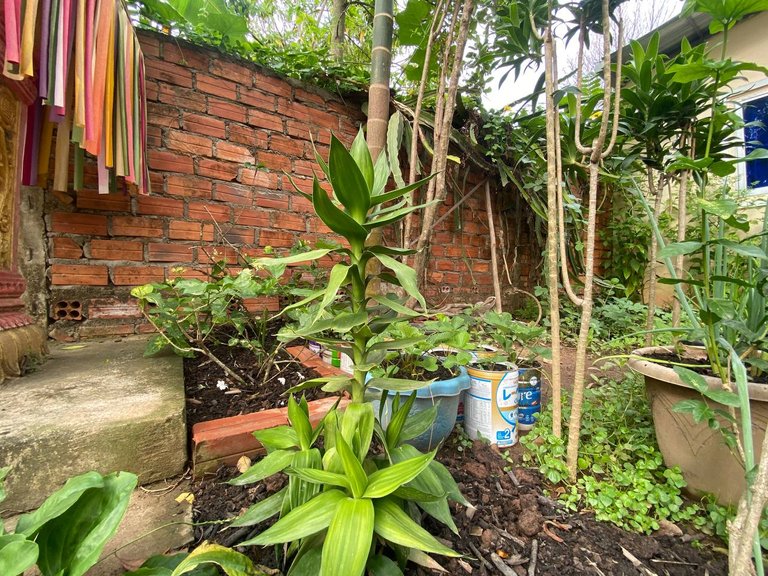 My friends watering her plant everyday like 3 time a day, but due to a heavy rain last night she only watering it twice a day which is in the morning at 7 am and 12 pm in the afternoon. Looks like it so fresh and cold.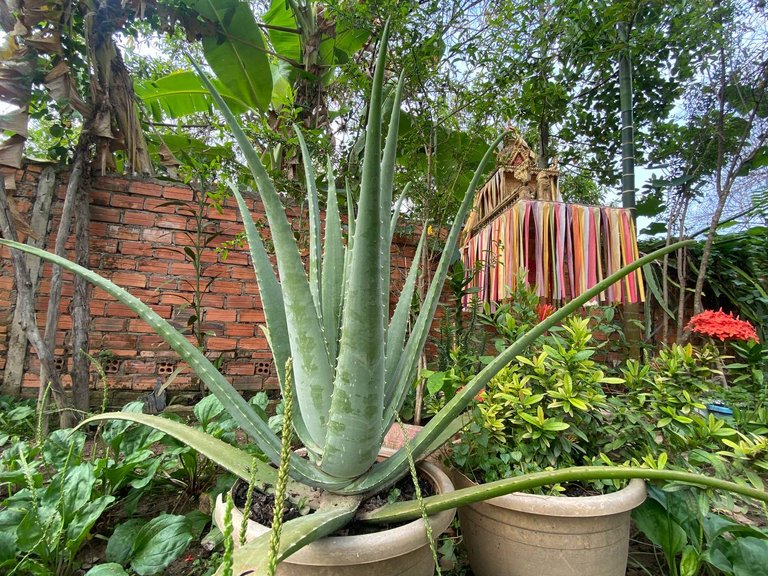 Many local here use it for many reasons, But the real magic of aloe vera is in its ability to heal. I found it at my friend house.
I've tried aloe vera in so many different ways - from slathering it on my face to drinking it in juice form. And let me tell you, it's always been a wild ride. There's nothing quite like the feeling of aloe vera juice sliding down your throat. It's like a refreshing, slightly tangy, gulp of health.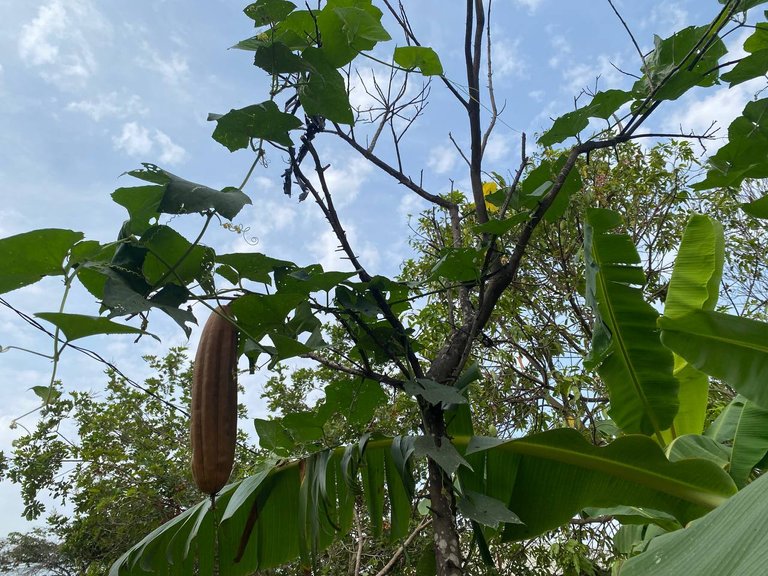 I was going to check out this plant my friends have in her backyard! I have no idea what it's called, but it's looking pretty dark like a luffa even I see it in reality but can't noticed what color is that. It's not quite ready for harvest yet, but I estimate my friends have to take about two more weeks. I'm excited to see what it turns out to be - maybe it could be beautiful and yummy fruit.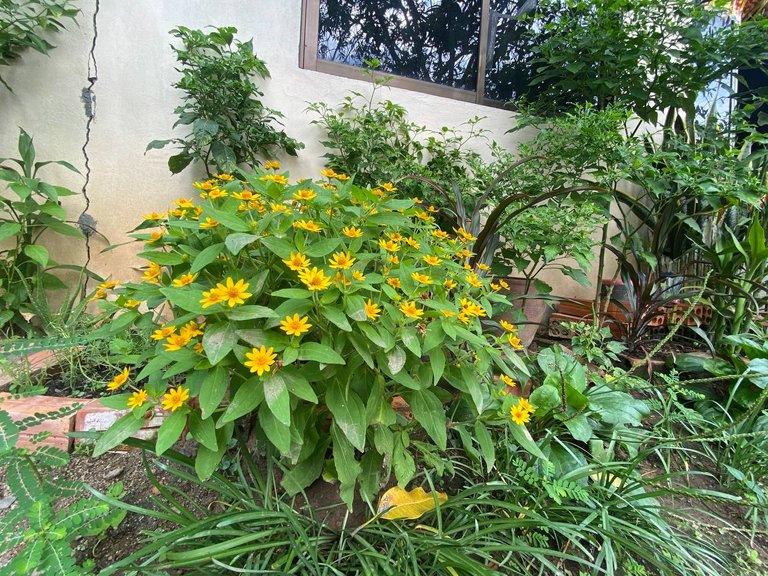 Melampodium! Perfect to glimpse in the morning especially after the rain just without watering it it still wet enough.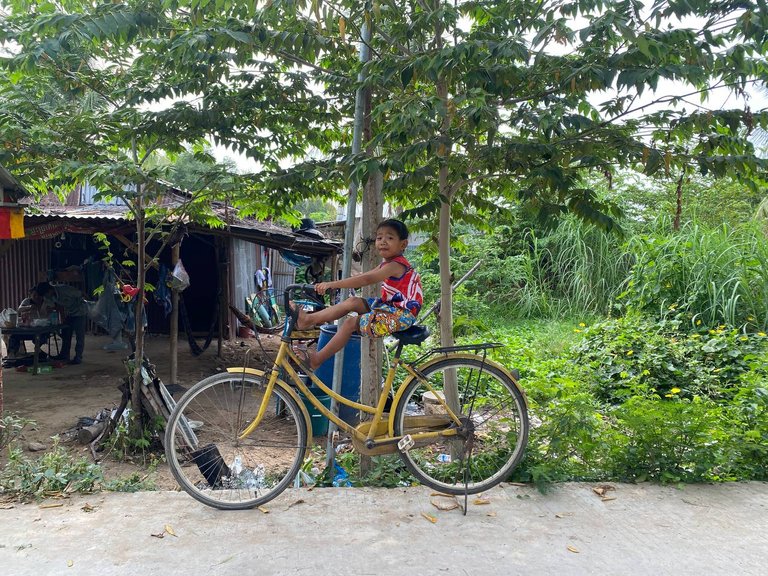 I visit a friend garden about a few day ago. I have to tell you about the most hilarious thing that happened to me the other day. I was taking a walk in my small village and I saw this young boy riding a bike. But the thing is, he was going so slow and suddenly stop and sit on it was almost like an long time.
Anyway, I hope this little blog from me can brightened up your day. Can't wait to catch up soon and hear about what's been going on with you. Hope you have a wonderful weekend!

CLICK HERE TO JOIN HIVE AND START EARNING CRYPTO LIKE ME
---
---