A Visit to Pandan Garden 🏡 - Red Frangipani & Canna Yellow King Humbert 🌲🌺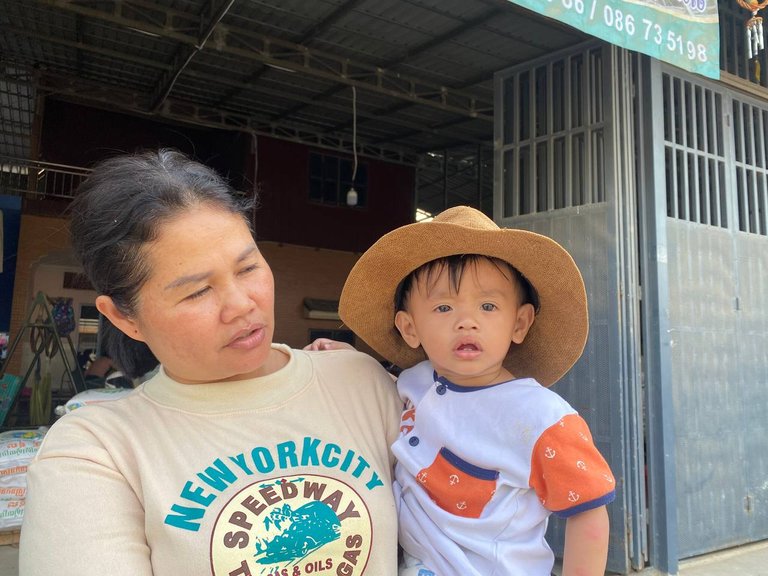 Greetings everyone! Sunday began with a good start, when I decided to take a visit to the Pandan Garden to show you some of its beautiful flowers. By the way, guess who I saw first thing this morning? My nephew! He just woke up and is about to go to the clinic for a checkup, since he ate way too many sweets like ice cream and cake last night for his sister's birthday. Let's hope she feels better soon. Alright, let's head over to our Pandan Garden blog now!
---
Canna Yellow King Humbert 🌿🌼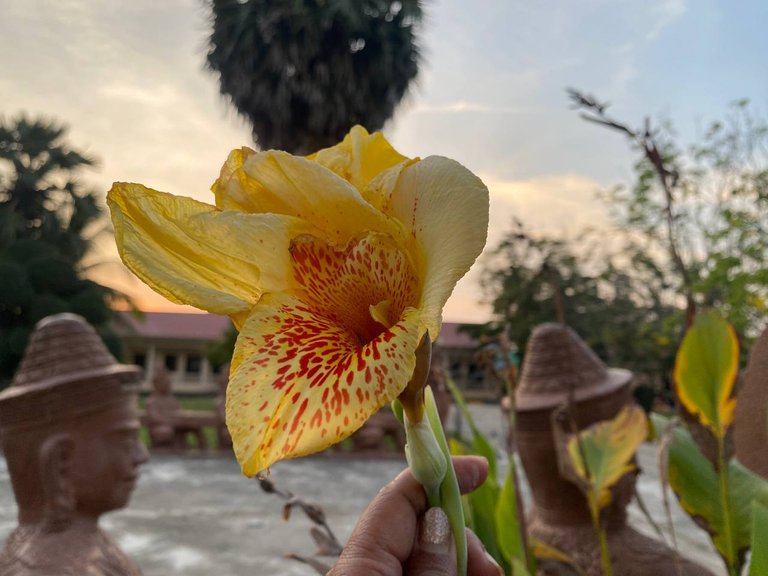 I can tell you that the smell of flowers in the morning is incredibly fresh. The raindrops from the night before made them flourish and bloom so beautifully, similar to when something is newly cleaned and has a refreshing scent.
I haven't noticed any flowers besides Canna Yellow King Humbert since I arrived here, so I'm not sure if I'm smelling that or something else because there are many different varieties growing in this area and I'm not familiar enough with all of them to know their names.
---
Red Frangipani 🌺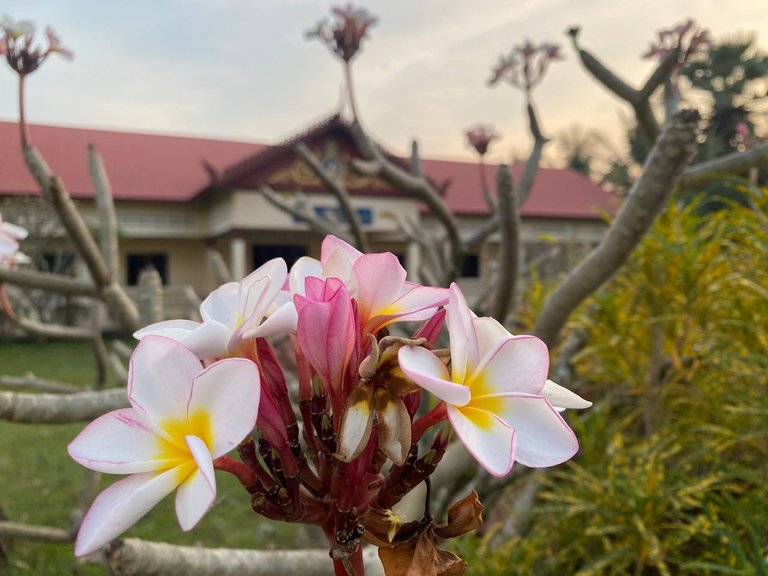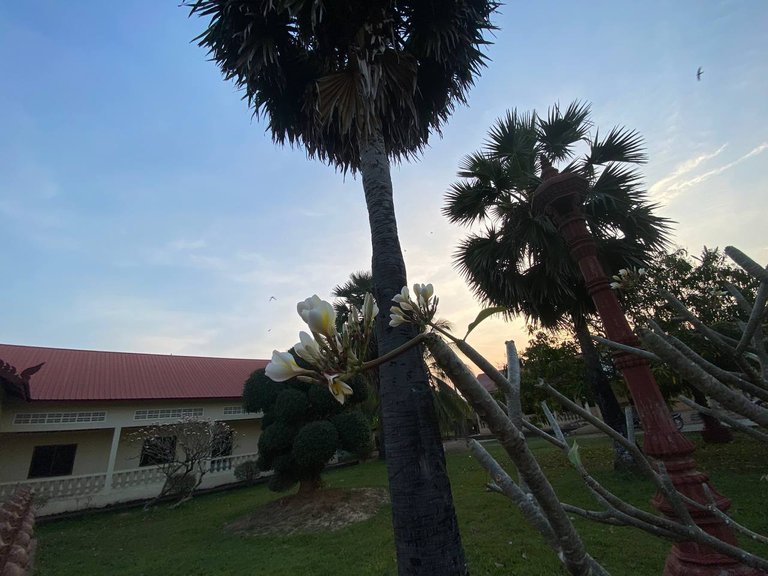 The red frangipani is absolutely stunning in this atmosphere! Everyone has always commented on how these flowers bring joy and happiness. Here in Cambodia, I often see girls picking these flowers to put in their ears, which looks so cute and girly - it's a great way to add beauty to a girl's face!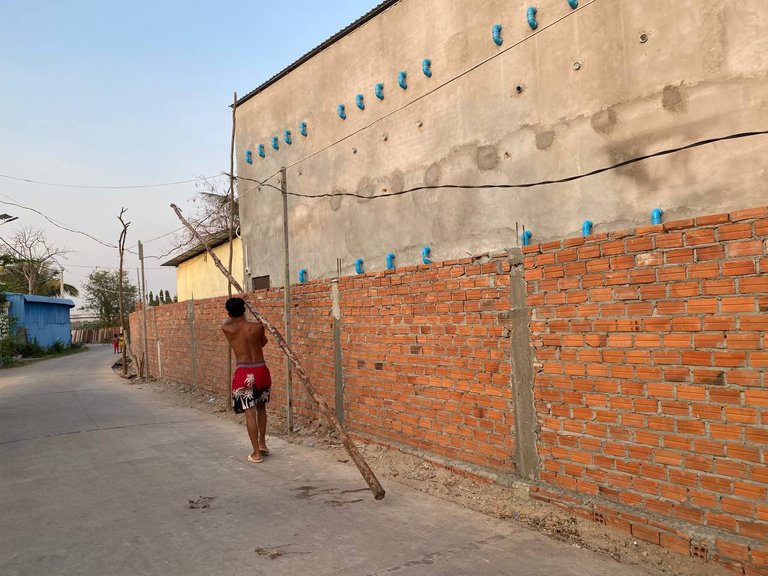 As I stroll down the road, I realize that not a single family-owned store has opened yet. I forgot to bring water and figured I'd use this opportunity to get some exercise - however they still haven't opened, so now I'm not sure what to do. Then, I spot a man carrying a very long and large meters of wood. It could be meant for many different purposes - perhaps he needs it to build something, recycle something, or repair something in his house?
---
Pandan Garden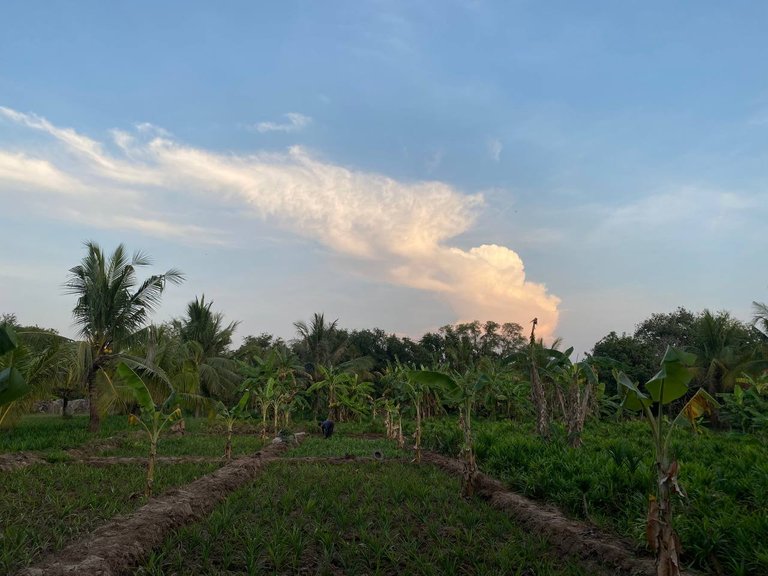 I'm at a loss for words to describe the motion of clouds; they always metamorphose into different shapes, leaving onlookers to marvel at what they will do next. Just moments ago, it seemed like the huge clouds were living together, yet they shifted so quickly that it looks like they are about to part. I'm grateful for my early morning wake-up call that enabled me to enjoy the breathtaking sky and gorgeous garden.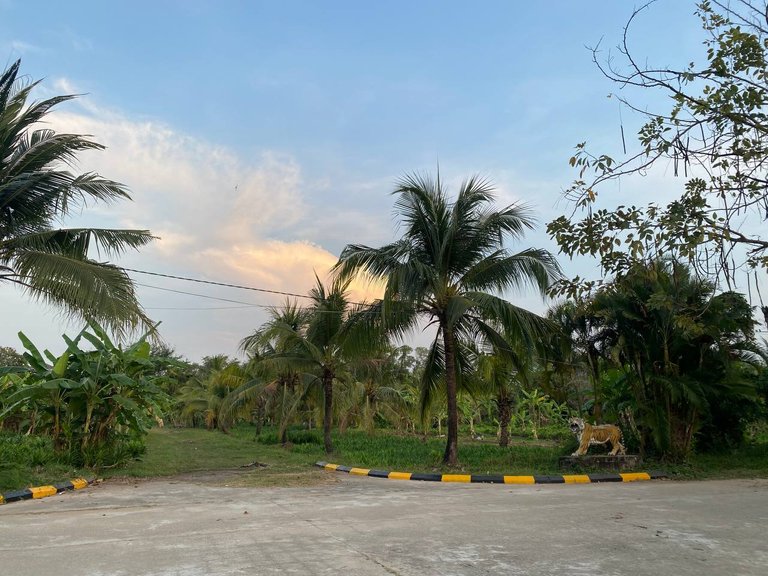 The garden here is typically divided into three rows or more. This is a pandan leave garden of my friends, always brimming with Cambodian culture since before the war period. Bananas trees have been grown in almost every land in the village due to its traditional desserts which often require green banana leaves for wrapping before boiling. Many villages in Cambodia have banana trees and some even in their gardens, so it's tough to say which was planted first, the pandan or the bananas. That question needs to be answered by the owners - I'll have to ask them later!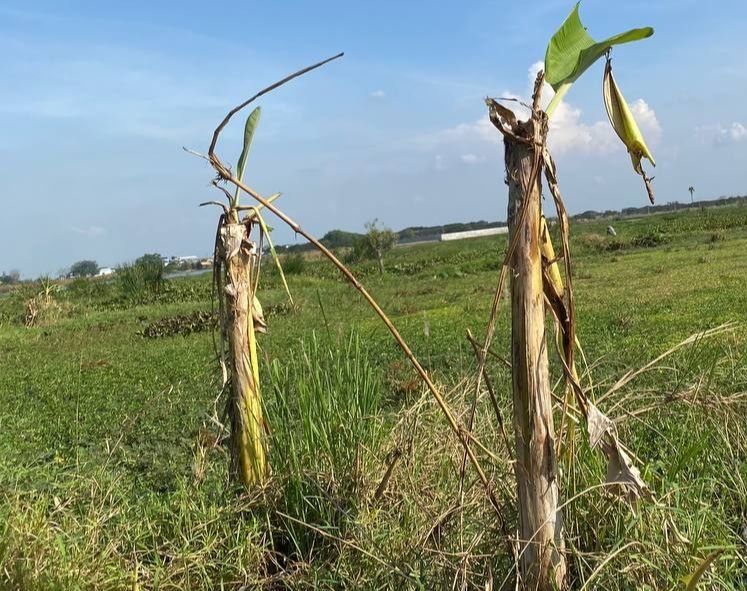 Nothing is still. I used to see this banana tree all the time, but now it's gone. The locals would come and use knives to cut off the leaves for whatever they needed, but now that it's dead, there's no more leaves or fruit to harvest.
---
---