[ESP | ENG] ¿Cómo componer una canción? | How to write a song?
Hola, bienvenidos a mi blog! | Hi, welcome to my blog!
Crear produce satisfacción, en cualquier ámbito; desde crear una bufanda hasta crear un cohete. En mi caso, al componer una canción siento una satisfacción y un cosquilleo inefable. Por ese motivo, me gustaría contarles cómo es el proceso que utilizo para crear mis propias canciones, con el objetivo de guiar a aquellas personas que les interesa pero que no saben por donde empezar.
Creating produces satisfaction, in any field; from creating a scarf to creating a rocket. In my case, when I compose a song I feel an ineffable satisfaction and tingle. For that reason, I would like to tell you about the process I use to create my own songs, in order to guide those people who are interested but don't know where to start.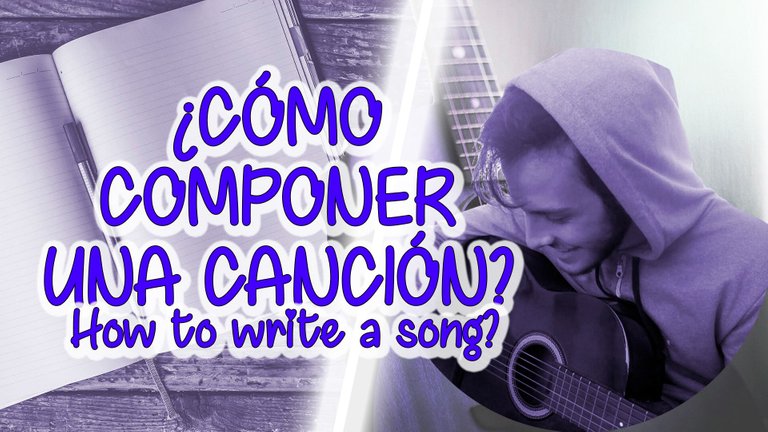 Imagen creada en Adobe Photoshop CS4
En principio, las canciones las hago para mí y las utilizo como un canal entre mis sentimientos y el mundo. Me focalizo en dejarme llevar por lo que dice mi corazón, para lograr un resultado espontáneo y mantener la esencia, sin limitarme con reglas ni estructuras. Esto cambió ligeramente cuando, el año pasado, comencé a trabajar en Fiverr (una plataforma para comerciar servicios en línea). Desde entonces, las canciones que hago para mis clientes deben cumplir con ciertas estructuras, reglas y requisitos. Esas cuestiones ya estaban implícitamente en las canciones que hacía, pero ahora debía crearlas y visualizarlas desde una primera instancia, para lograr una mayor eficiencia en el desarrollo y optimizar el resultado, de modo que pueda cumplir con las expectativas y las exigencias de mis clientes.
In principle, I make songs for myself and use them as a channel between my feelings and the world. I focus on letting myself go with what my heart says, to achieve a spontaneous result and keep the essence, without limiting myself with rules and structures. This changed slightly when, last year, I started working on Fiverr (a platform for trading services online). Since then, the songs I make for my clients must comply with certain structures, rules and requirements. Those issues were already implicit in the songs I made, but now I had to create and visualize them from the first instance, to achieve greater efficiency in the development and optimize the result, so that I can meet the expectations and demands of my clients.
En la Universidad, al estudiar Música, comprendí estas cuestiones gracias al conocimiento de la teoría y el análisis de la producción musical, el cual me sirvió para observar el contenido de las canciones populares, realizando una escucha profunda y determinando la estructura mediante la interpretación. Estos ejercicios semanales me ayudaron a comprender que toda canción posee una estructura. Recuerdo una frase de mi profesor que decía: "Así como cada especie tiene su propio esqueleto, cada canción tiene su propia estructura".
At the University, when studying music, I understood these issues thanks to the knowledge of the theory and analysis of music production, which helped me to observe the content of popular songs, making a deep listening and determining the structure through interpretation. These weekly exercises helped me to understand that every song has a structure. I remember a phrase from my teacher who said: "Just as every species has its own skeleton, every song has its own structure".
Filosóficamente hablando, considero que la música (y el arte en general) es libre en cuánto a la forma de crearse, y es la interpretación de cada persona la que genera esas estructuras y orden implícito. Esto quizá sea por una característica del ser humano, que necesita estructuras y reglas para vivir (tal vez un especialista en neurología o psicología sepa más al respecto).
Philosophically speaking, I consider that music (and art in general) is free in the way it is created, and it is the interpretation of each person that generates those structures and implicit order. This is perhaps due to a characteristic of the human being, who needs structures and rules to live (maybe a specialist in neurology or psychology knows more about this).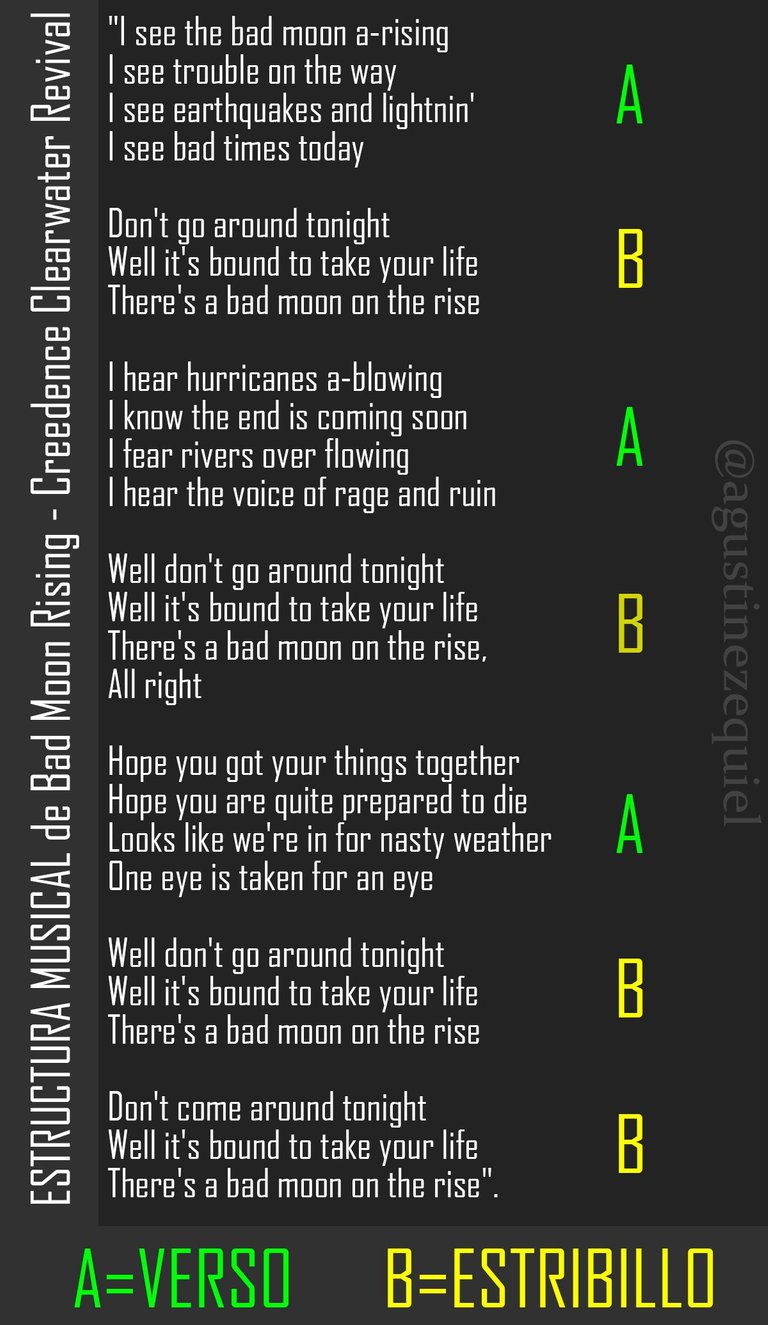 Imagen creada en Adobe Photoshop CS4
---
---