OpenSea Surpasses $1.23 Billion Volume In August!
Massive volume being reported for OpenSea and the month isn't even over yet! Where is this NFT market going and is it way bigger than most imagined?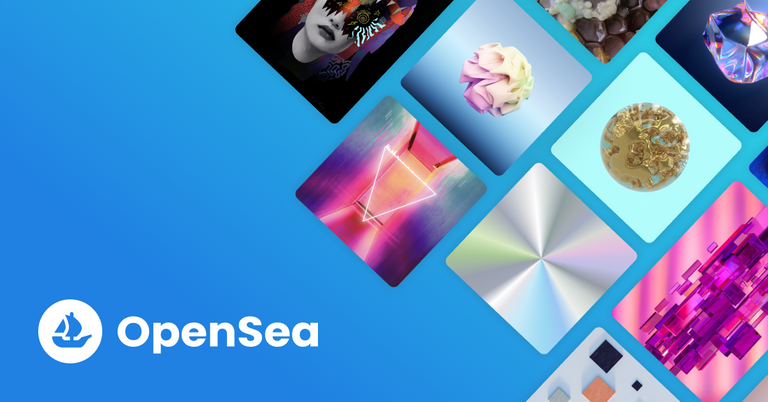 source
I remember visiting the OpenSea.io market place back sometime in 2018 and I wasn't that impressed with what I saw, but it was the first NFT marketplace to really make a name for themselves on the Ethereum blockchain.
My gut told me other NFT market places with a smoother UX would ultimately win out, and was wrong.
OpenSea launched back in July 2017 and felt a little clunky but it was early days the team behind the marketplace has worked to release many many improvements since then to the UI and even contributed to the industry as a whole by pushing for the adoption of the ERC-1155 token standard.

The market place is now an industry leader with a valuation in the area of $1.5 Billion.
Just a few short years ago the business raised a modest $2 Million and has grown organically from there. There latest Series B raise in July of 2021 brought in an additional $100 Million.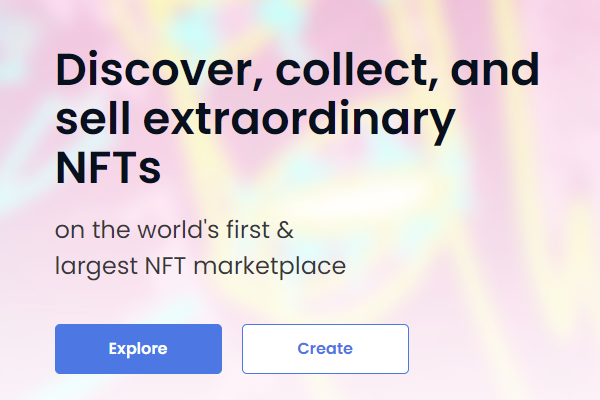 OpenSea Does $1.23 Billion In Volume
August has been an epic month for NFT's and generally a good month for crypto all around. As reported today with data from The Block OpenSea has done massive volume to the tune of $1.23 Billion this month and there's still another week to go!
The online nonfungible token (NFT) auction house OpenSea has surpassed $1 billion in monthly trading volume, according to data compiled by The Block. source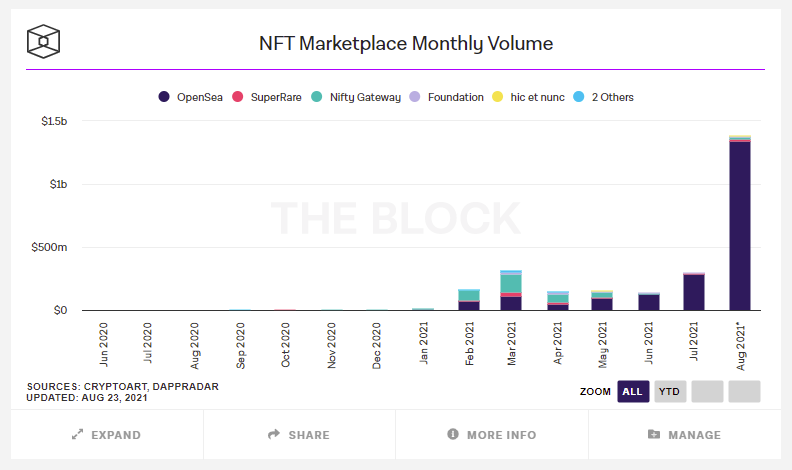 First and largest, that's for sure!
There's actually no one even close at this point, jebus they might even hit 1.5 Billion before months end, SuperRare and nifty gateway are not even close.
OpenSea To Expand To Other Blockchains!
But of course they are, all crypto project worth anything will need to embrace interoperability.
For now it looks like OpenSea has the FLOW and Tezos blockchains in their sight. Tezos I have no idea why, maybe someone here can fill me in on that one, but FLOW is a no brainer I think.

FLOW blockchain is the group behind the hit NFT product TopShots, not to mention they've already signed agreements with a number of other sports franchises and organizations to host their NFT offerings.
This group is good at business, don't sleep on them!
Ciao for now,
---
This post was shared to [Publish0x here]
---
Social Links: LeoFinance | Publish0x | D.Buzz | Noise.Cash
---
Additional LeoFinance Content: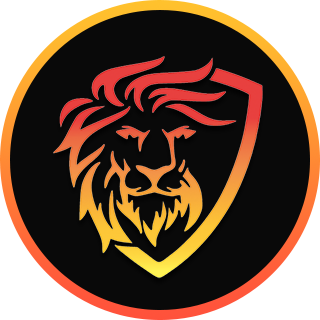 Posted Using LeoFinance Beta
---
---