NFT Distribution By The Numbers
Lazy Lions NFT's sold out like most well marketed NFT projects. 10k shiny new assets are in the hands of 3.3K owners. Is that a good starting distribution?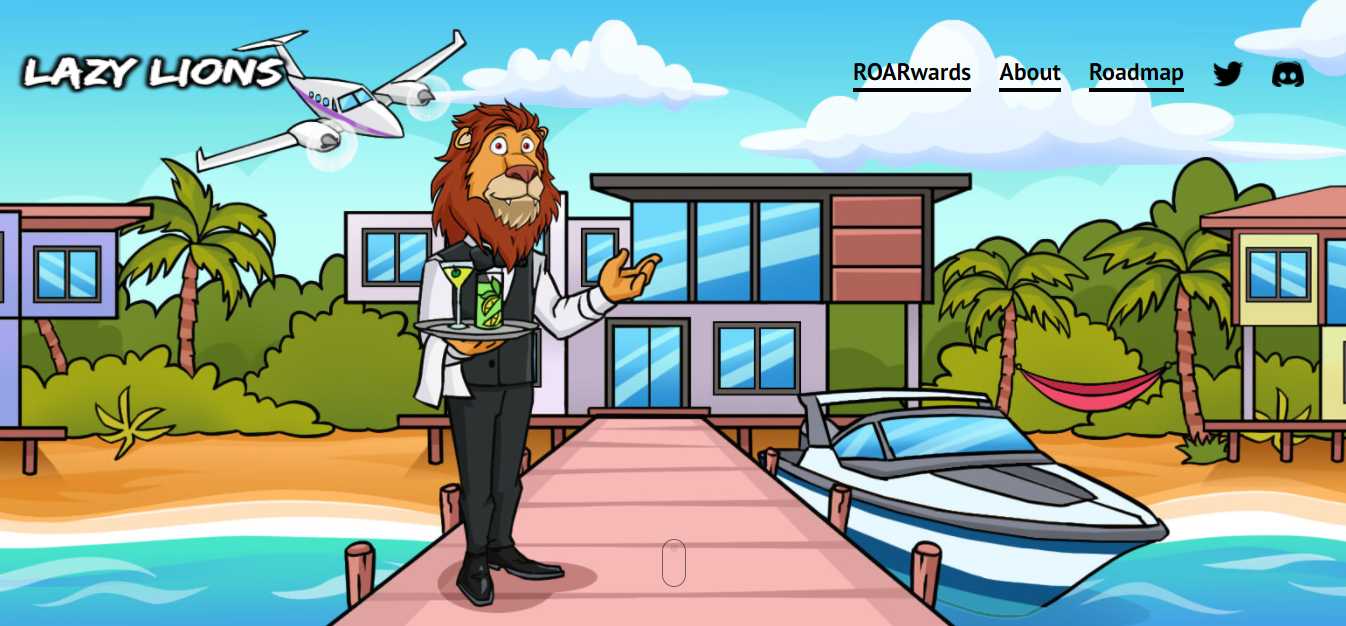 I'll continue to track the hottest NFT's being dropped on collectors from all sides of the metaverse and I'm starting to take a closer look at distribution. How many people or unique wallets actually own these NFT collections?
Meta right now in the world of generative NFT's is to launch with a drop of around 10k assets, with each company taking a slightly different approach.
Lazy Lions is one of the newest generative NFT collections to drop on the Ethereum blockchain, selling out 10k pieces in roughly 5 hours on August 7th. With the project now roughly 2.5 weeks old the assets have reached a distribution of 3.3k owners (unique wallets).
Almost ALL of the latest NFT collections that have had success recently have launched on Ethereum, at this point no other blockchain is coming close. Secondary sales are being driven through Opensea.io which continues to do massive volume to the tune of 1.23 Billion per month.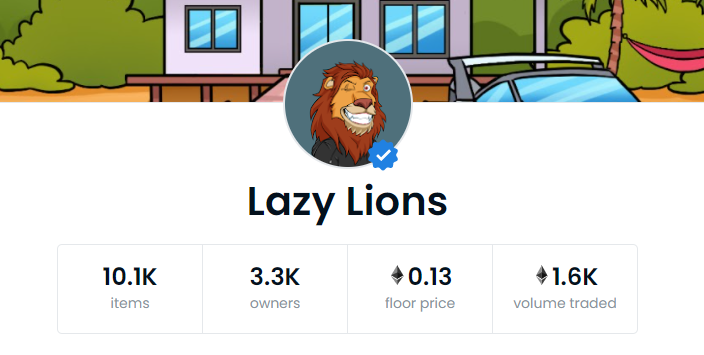 What is Good Distribution in the NFT World?
In comparison ON1Force NFT's exploded onto the market August 19th selling out 7,777 pieces in 5 minutes. That project is now a mere week old with a distribution of 3.9k owners, and look at that floor price!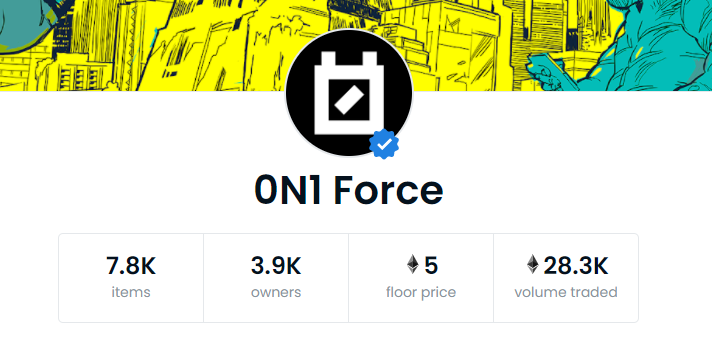 Now lets look at an 'older' project as an example, lets take BAYC (Bored Ape Yacht Club), again 10k generative avatar NFT's were generated and officially launched on April 30th. Fast forward nearly 4 month and the project has a distribution of 5.3k owners.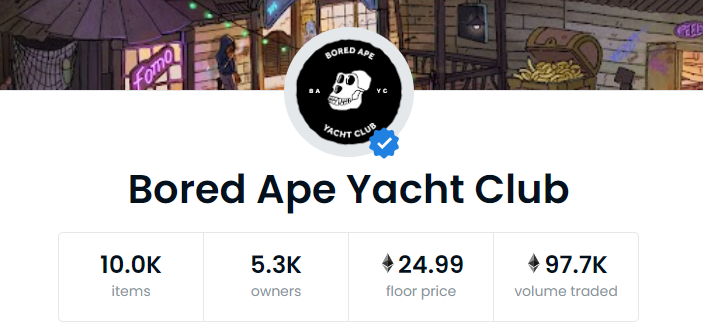 Floor price for these generative NFT's is a whopping 25 ETH or about $80,000!
Is there a correlation between the distribution and floor price? Potentially, but at the same time there's a number of other factors in play here. Good community management is present with most of these projects, and is an essential element, that and a roadmap that give these generative avatar NFT's use case/utility in the future.
The future bit is totally speculative because as we know teams often fall apart and don't deliver despite raising vast sums of money. That and the landscape could change quickly leaving a project outdated and in the dust, I mean anything is possible in the wild west of NFT's.
3-5k Distribution seem to be meta right now!
That sounds crazy to say because it's just such a small universe of collectors, but this will change. When will this change is anyone's guess buts it's happening. Visa buying a Punk help, one of the Paul's buying into Lazy Lions helps.
Projects are learning how to harness the power of community, and at the same time the total audience is growing everyday so this is definitely an evolving situation.
Ciao for now,
---
This post was shared to [Publish0x here]
---
Social Links: LeoFinance | Publish0x | D.Buzz | Noise.Cash
---
Additional LeoFinance Content: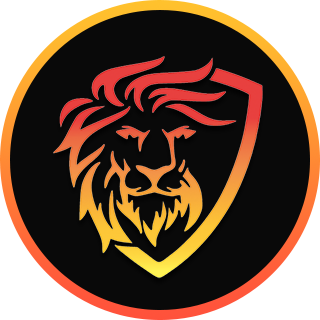 Posted Using LeoFinance Beta
---
---