Stay Away From These Sort of Links
Well I saw this comment below a post which is not a new thing here on Hive but I wanted to give a reminder to those who are not aware of this thing, specially the newbies.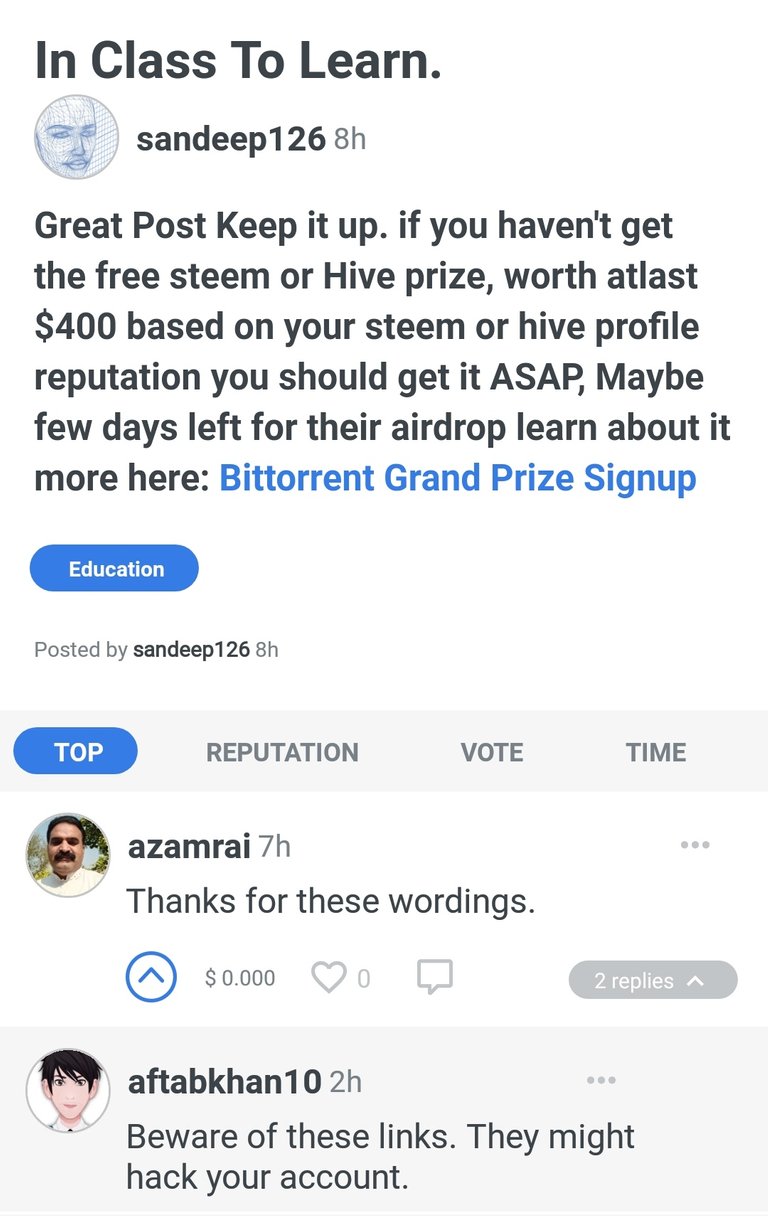 Just to remind you that most probably there is no airdrop going around here for Hive so please stay away from clicking these links.
You might get your account hacked. As we have seen before many users getting their account hacked while feeding their keys in these links.
Never ever share your keys with anybody. Stay safe.
Thanks
---
---