Wednesday Walk | Enjoying the Morning Sun on the Beach

---
Watch My Video Enjoying the Morning Sun on the Beach
Hi Hiverr Wednesday Street Community, how are you? Have a good day.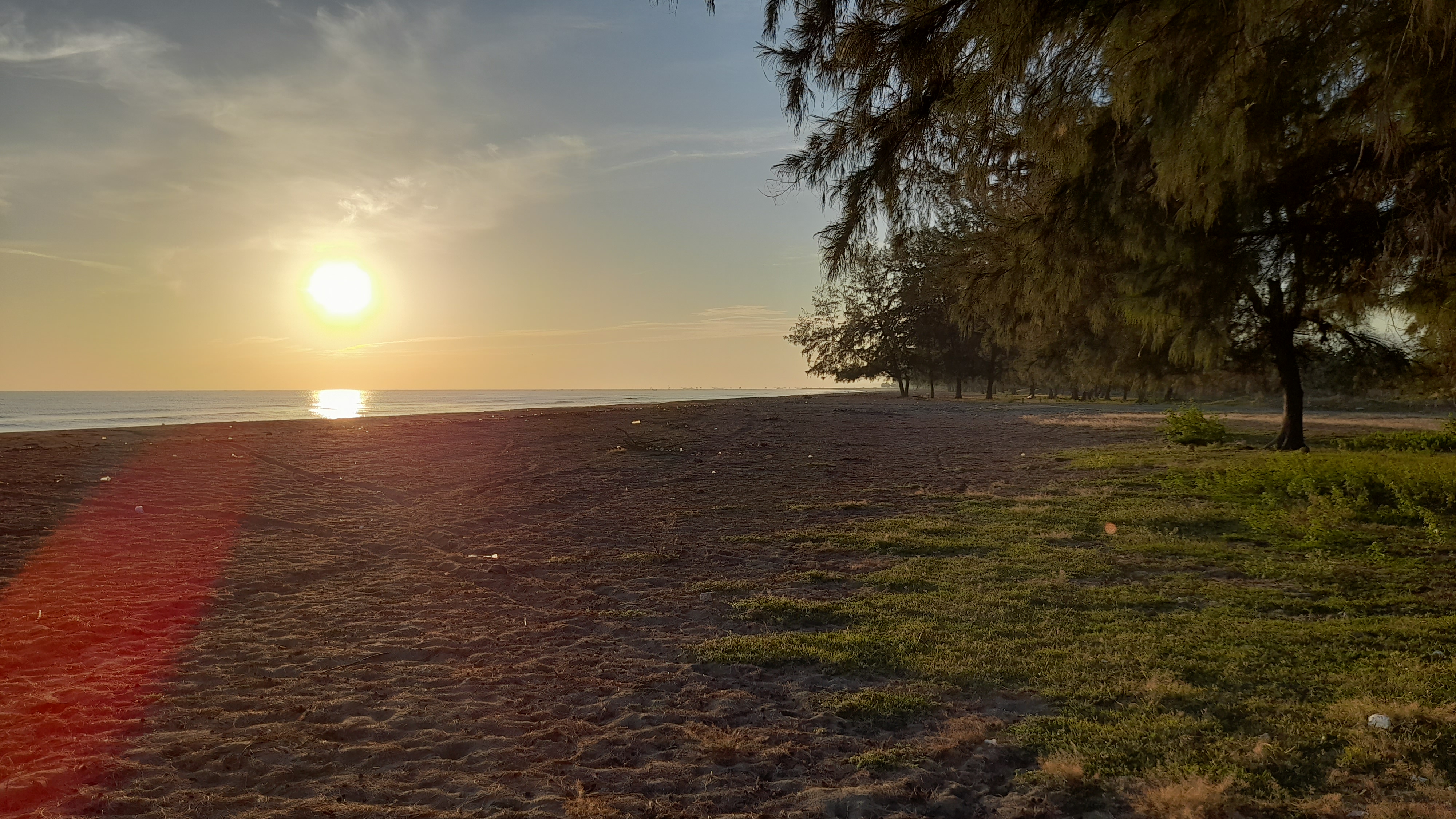 It is early autumn, the leaves are starting to fall from the trees. The wind from the beach will blow with the aridity in the sun, except in the morning, the wind and the sun are softer to bring beauty.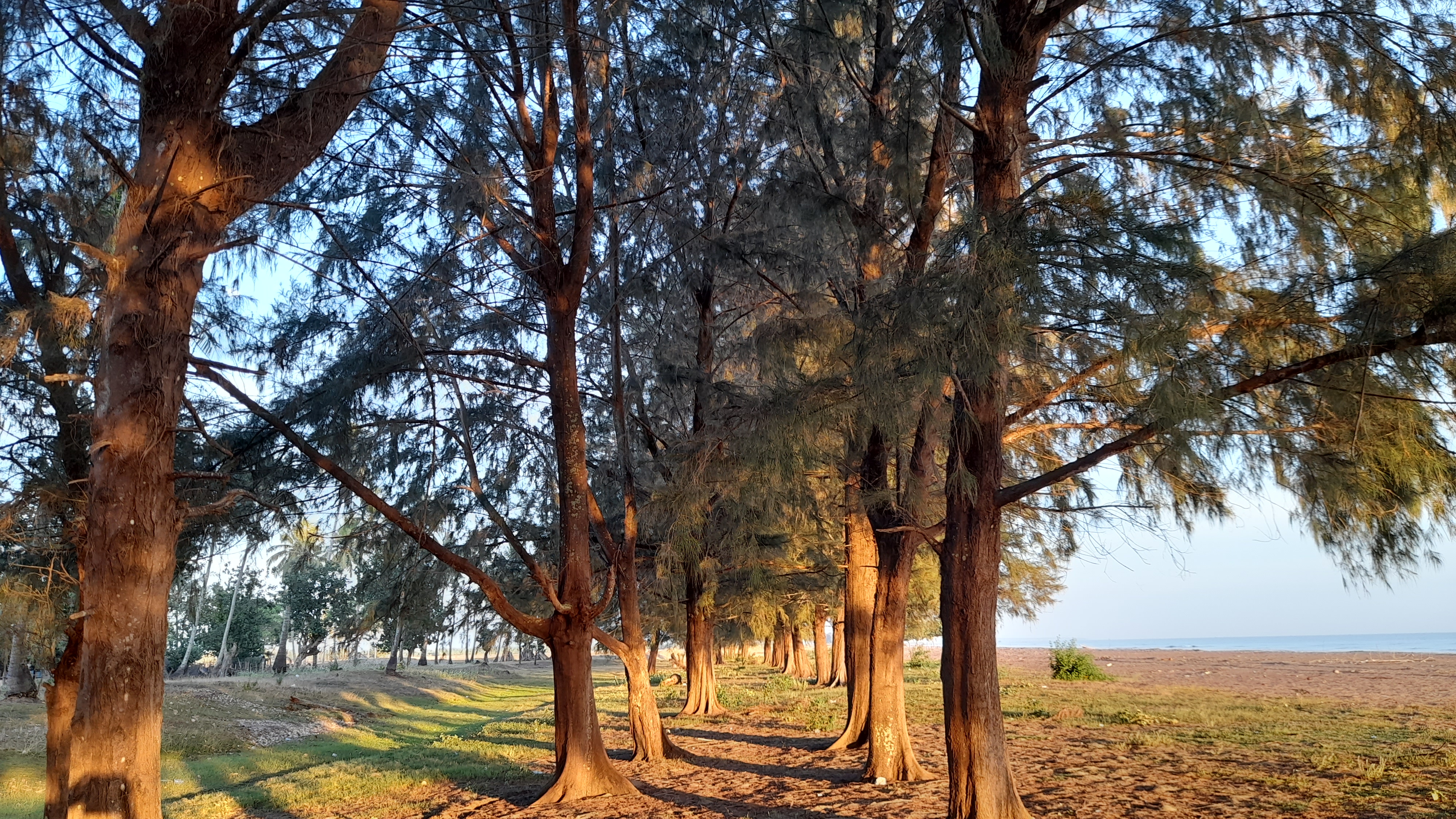 This morning, Thursday---I woke up earlier than usual. I had planned that next Sunday, I would start the morning to the beach, and capture a few moments of the morning sun and post it on Hiveblog, but dreams are different, and expectations always don't match reality.
However, this morning for no apparent reason, the morning sun woke me up with a bright light shining like an incandescent through the crack in the window. I saw the beauty in this morning.
I went to the beach. After walking for a few minutes while taking a deep breath, without waiting long I aimed my phone's camera lens and shot several viewpoints from this beach.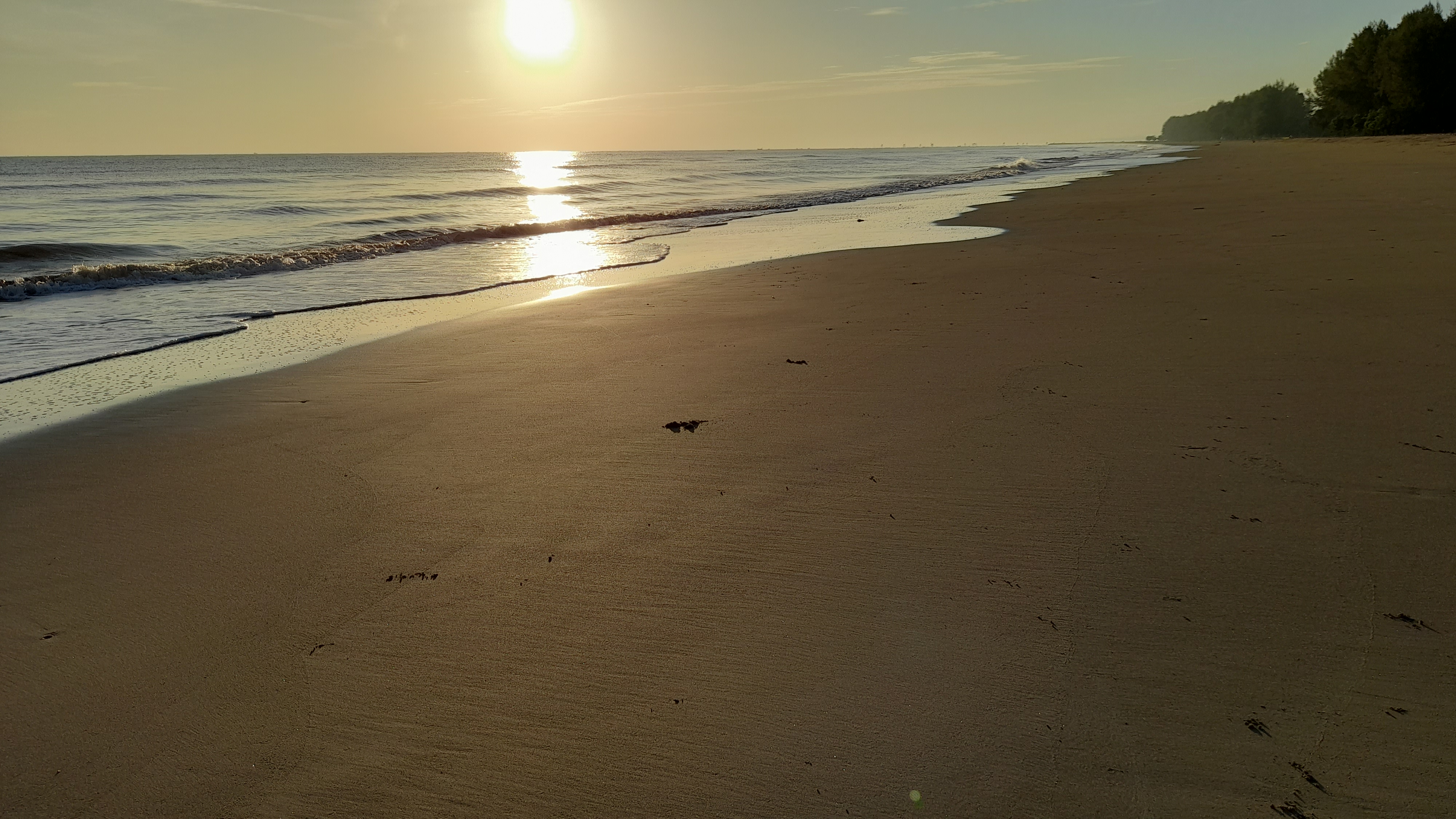 This beach is called Pasi Ie Leubeue Beach, not far from my house, only about 500 meters. To get here I can walk from home. I even saw this beach through my window. This is a boon to the people who live here. Because the beauty of this beach is expensive to be enjoyed every time. Enjoying the beach costs a lot, I don't have to walk far to enjoy the beach, and I don't have to spend money to enjoy a beach.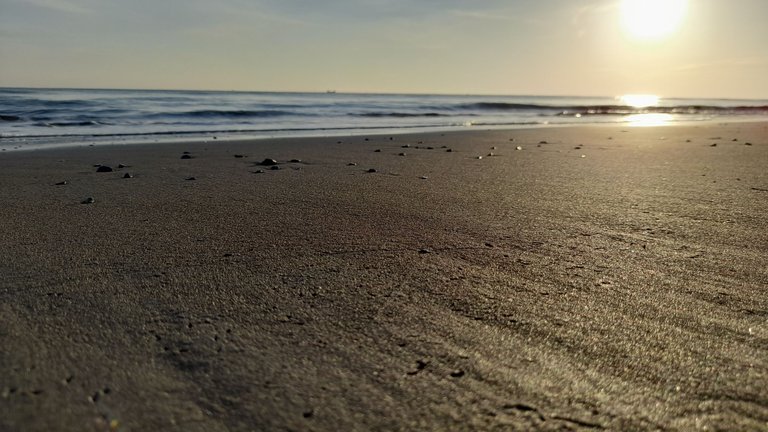 This beach is clean, has beautiful sand, blue water, stunning waves, bright morning sun, foam rugs, and trees that grow shady.On this beach we can enjoy the morning sun and dusk. Besides that, a cool breeze. Storms are rare on this beach, at least during the westerly season in late December or early November.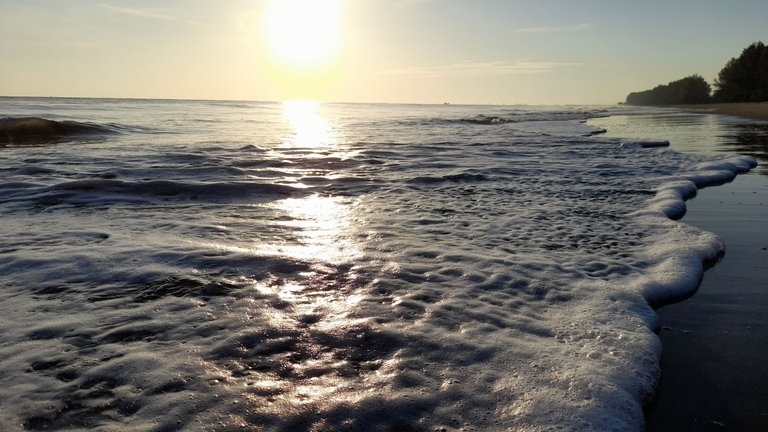 I often capture important moments on this beach, sometimes local tourists, wood collectors, fishing nets, and some other moments that are sometimes very traditional. This beach is still very virgin without the touch of the hands of investors. I can enjoy it anytime either together or alone.
Here there is a small meadow that can shade the eye. on this beach, I can enjoy the sound of buffalo lengun and egret chirping from even a distance. The naturalness of this beach calls my soul to touch it.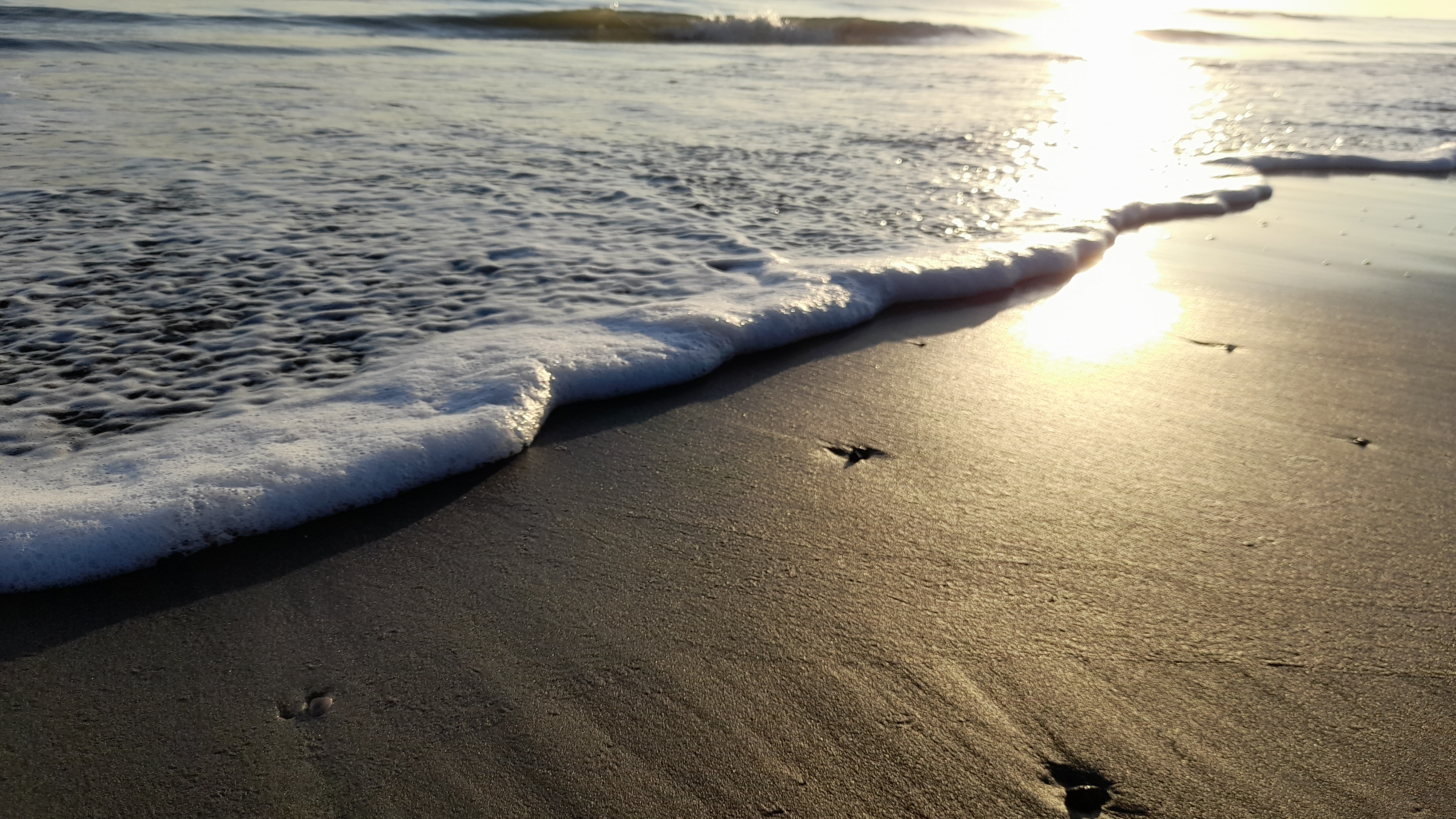 How happy would I be if I was on this beach? I can't describe the size of my beach at this beach, but this is unique. I break free here, lingering in his arms. And enjoy all the treats day and night.
From the direction of the house, at night, I can hear the sound of the waves. The lights of the fishing boats, and the roaring sound of the fishing boat engines.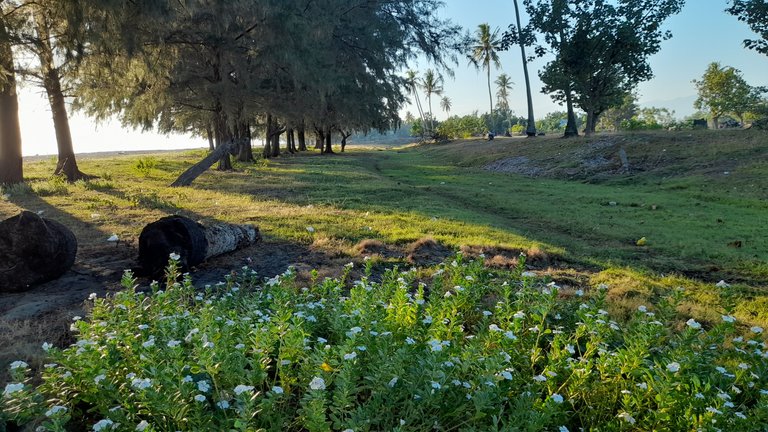 The atmosphere on the beach is no different. But the beach atmosphere has its own characteristics and character, depending on how we enjoy it. The perfection of the natural panorama of the beach is never bored to be enjoyed. Whereas I always plan my age here.
This beach is also visited by people with disabilities. People who want to treat their ailments with sunlight, and steam from the salt water of the sea. They sometimes immerse themselves in the sea, and plant themselves with sand, so that iron or sulfur can be a magnet or medicine for their bodies and bones. Generally, those who come are stroke sufferers and other paralyzed patients.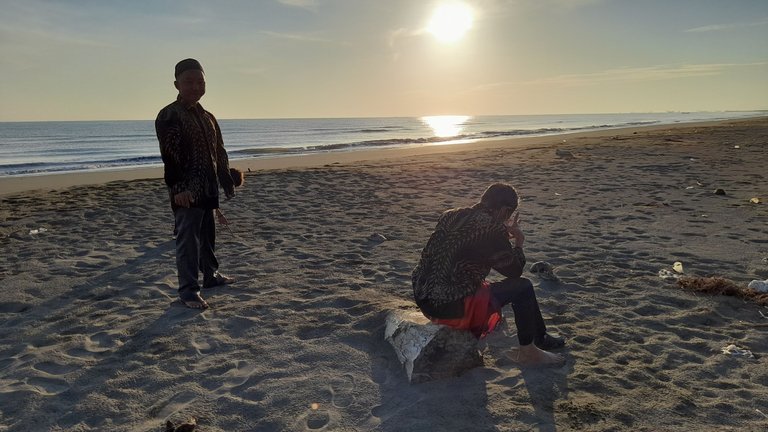 It has been my goal, later I will buy a piece of land here, and build a hut. I'll turn the kids around here, and they'll be beach kids. One of my daughters is named Fiona which means Beach Girl.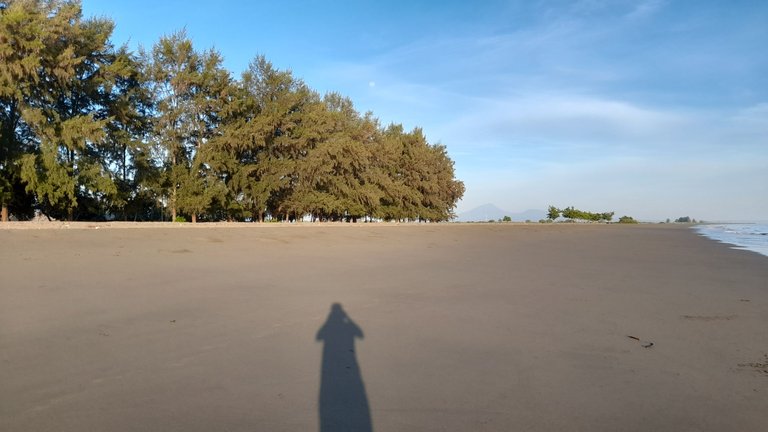 On this beach on holidays we can also be enjoyed with family while bathing, and eating together. And capture photos on the beach as memories.
---
This is all I can post this time, Thank you. REGARDS.
---
---
▶️ 3Speak
---
---