Visit Meureudu Market to Buy New Clothes at Robinson's Shop

Hi friends in the Friday Market Community, greeting, im Afridany.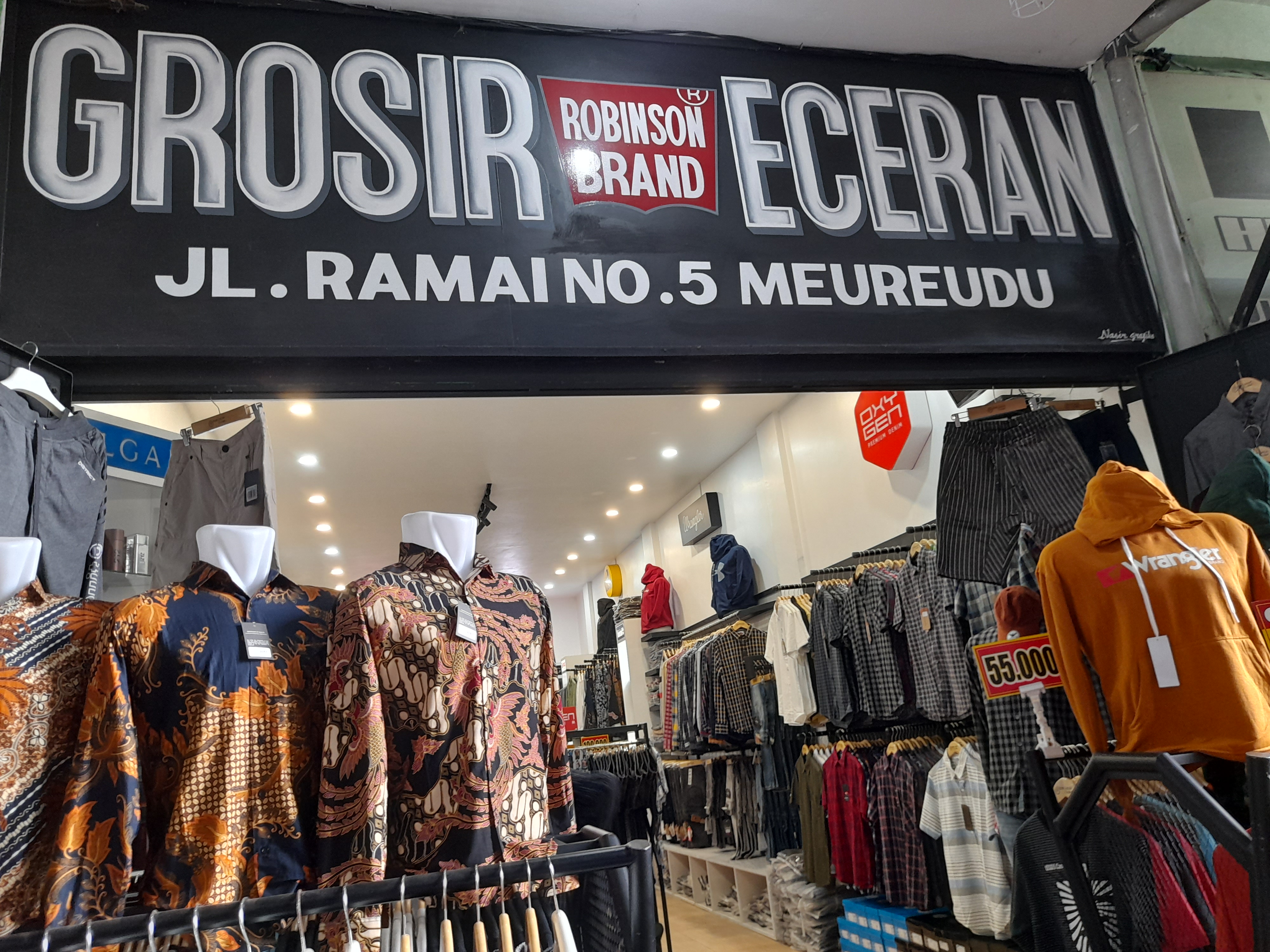 This is my first post in this Community, so please forgive me if there is something that is not pleasing.
In my post, I was shopping at a market in the city of Meureudu. A city in a province of Aceh within the territory of the Unitary State of the Republic of Indonesia.
I went to a very famous clothing store in the city. All this time I was curious about the clothing store, why is it so famous? Usually, a clothing store is famous because they sell imported goods. In this city, foreign goods are very prestigious to wear, and become part of the lifestyle.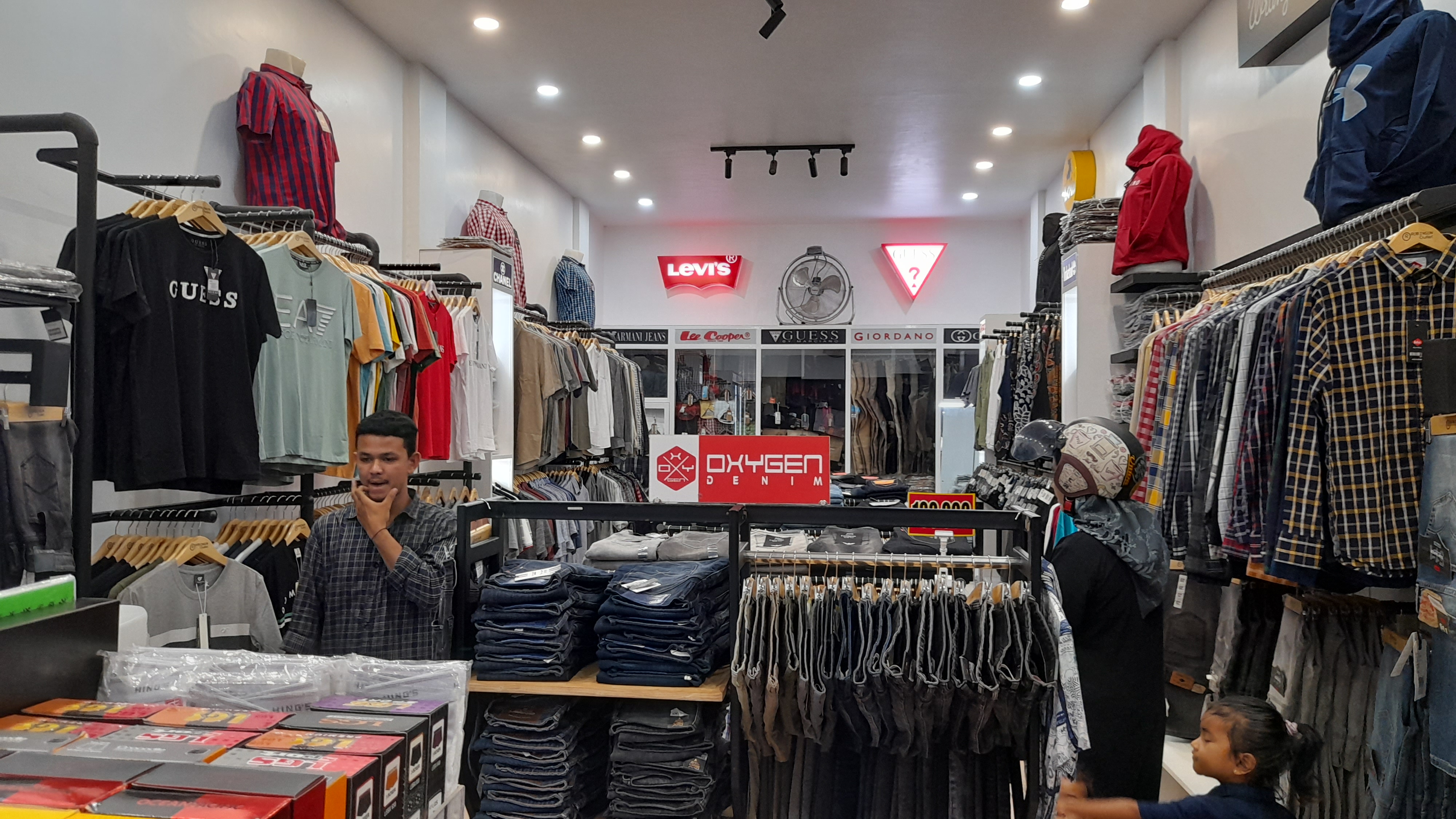 Besides being hunted, the price is quite expensive. Only high-end shops have clothing items from abroad. I went to the shop out of curiosity, after my sister told me that at Robinson's shop the clothes were very classy.
A young waiter offered several types of choices. I asked for a shirt, and he showed me a nice one with the Armani Brand. And he also informed that the color of the clothes he offered was trending.
I see and observe. And yes, it was imported clothes from abroad. He let me try on. I was standing in front of the mirror and it was a matching dress. Brick red color. I asked my wife if it was a match for me to wear. My wife will not have a problem with the clothes, she only looks at the color and of course the price is relatively cheap. The merchant offered a very high price, we asked for less. And finally I agreed to the offer, then we paid.
After finishing buying a piece of clothing. I saw several angles that were suitable for taking the shot. I think, this is the right shop and town and deserves to be shot. In addition to its shops that are well-known to the fashion community, the city has an important history of natural phenomena that need to be remembered.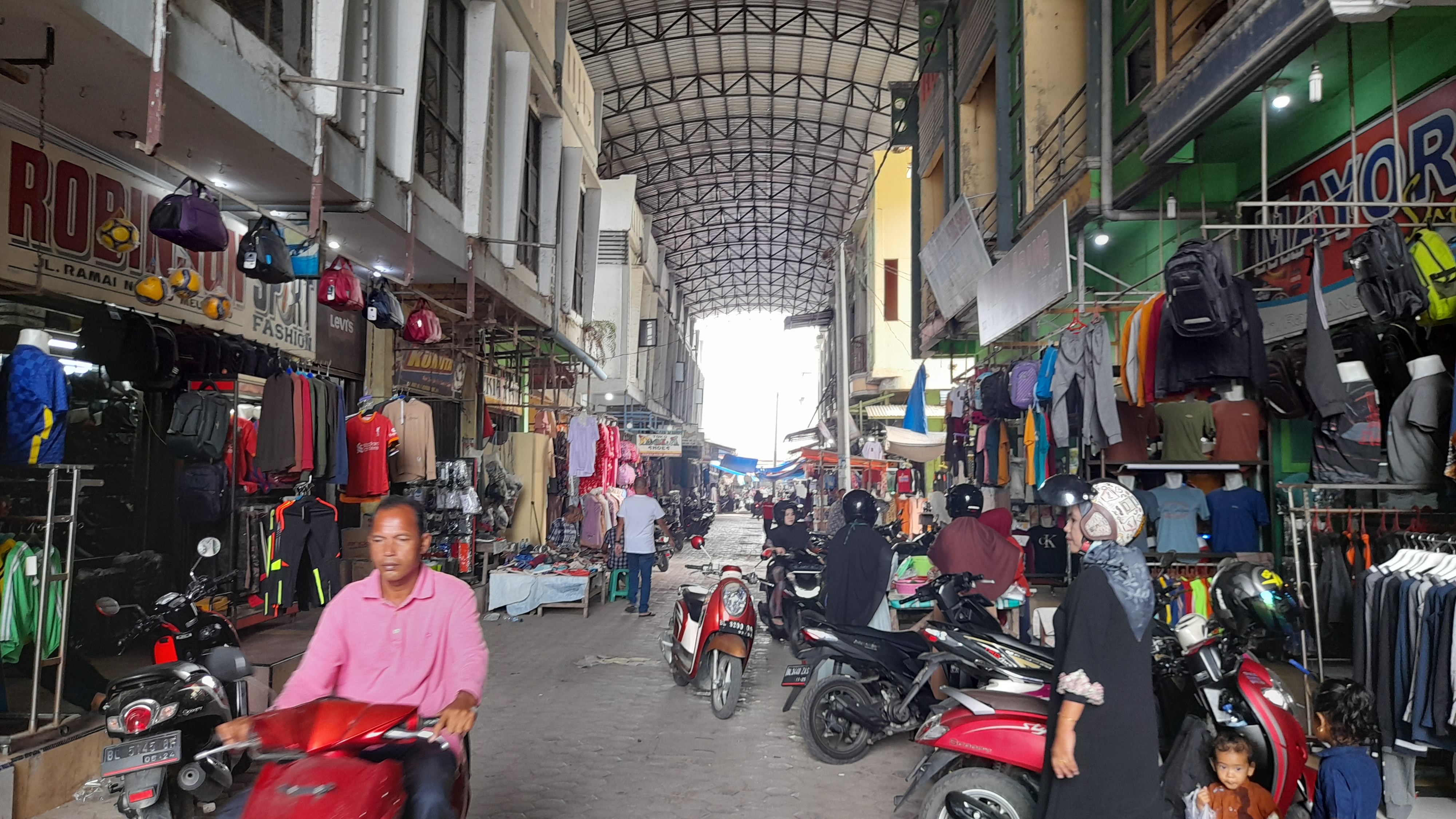 The city of Meureudu with its current buildings as in this photo is different. Several years ago the building was razed to the ground due to a world earthquake. Several journalists from various countries stopped by this city and preached to the world. I remember, at that time one of the journalists from Japan, accurately reported every minute without stopping for their Television Channel news broadcast. Help flows for the victims. The bodies were crushed under the rubble.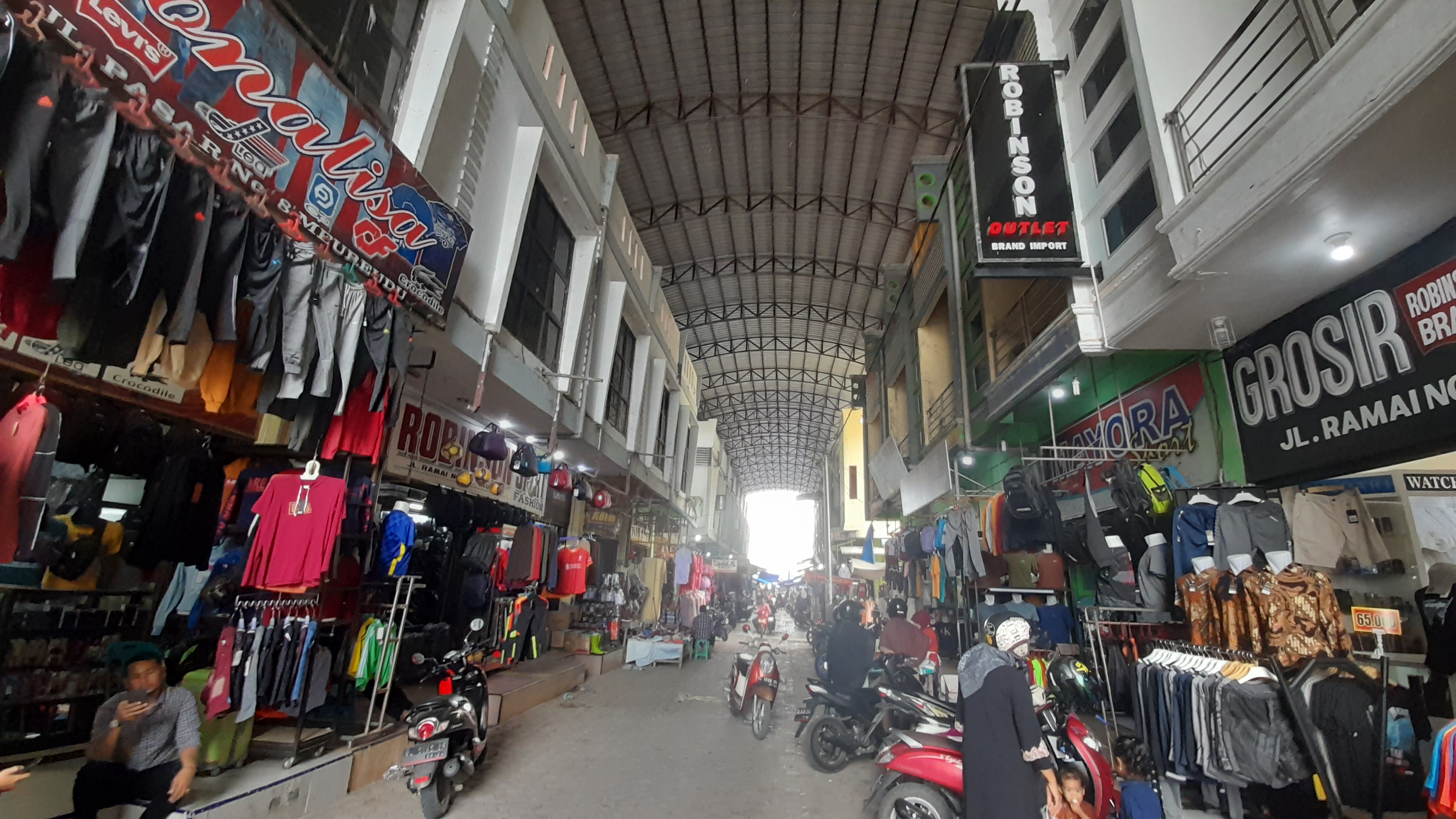 This building was recently rebuilt after the ruins. I can't imagine how momentarily an earthquake has killed life in this city. Every time I visit the city of Meureudu Pijay, I am always haunted by a devastating earthquake.
Now, the city is building and getting back to normal. The buildings have been rebuilt, and merchants have been active in various places. The traders have even filled the market, and almost the side of the road.
In my area people really like the market. Even traders from Aceh are recorded in history books as traders who are able to establish relationships with world traders. Like merchants from the Indies and Arabia. They are generally traders who are members of the Islamic Socialist group. So when something happens, they easily get up and easily get help from the outside world. Especially they are also very concerned about humanity. In addition, this city is a new expansion city and has economic resources from the sea, natural forest products, and very extensive agriculture. All natural products are very supportive of the market traders in this city.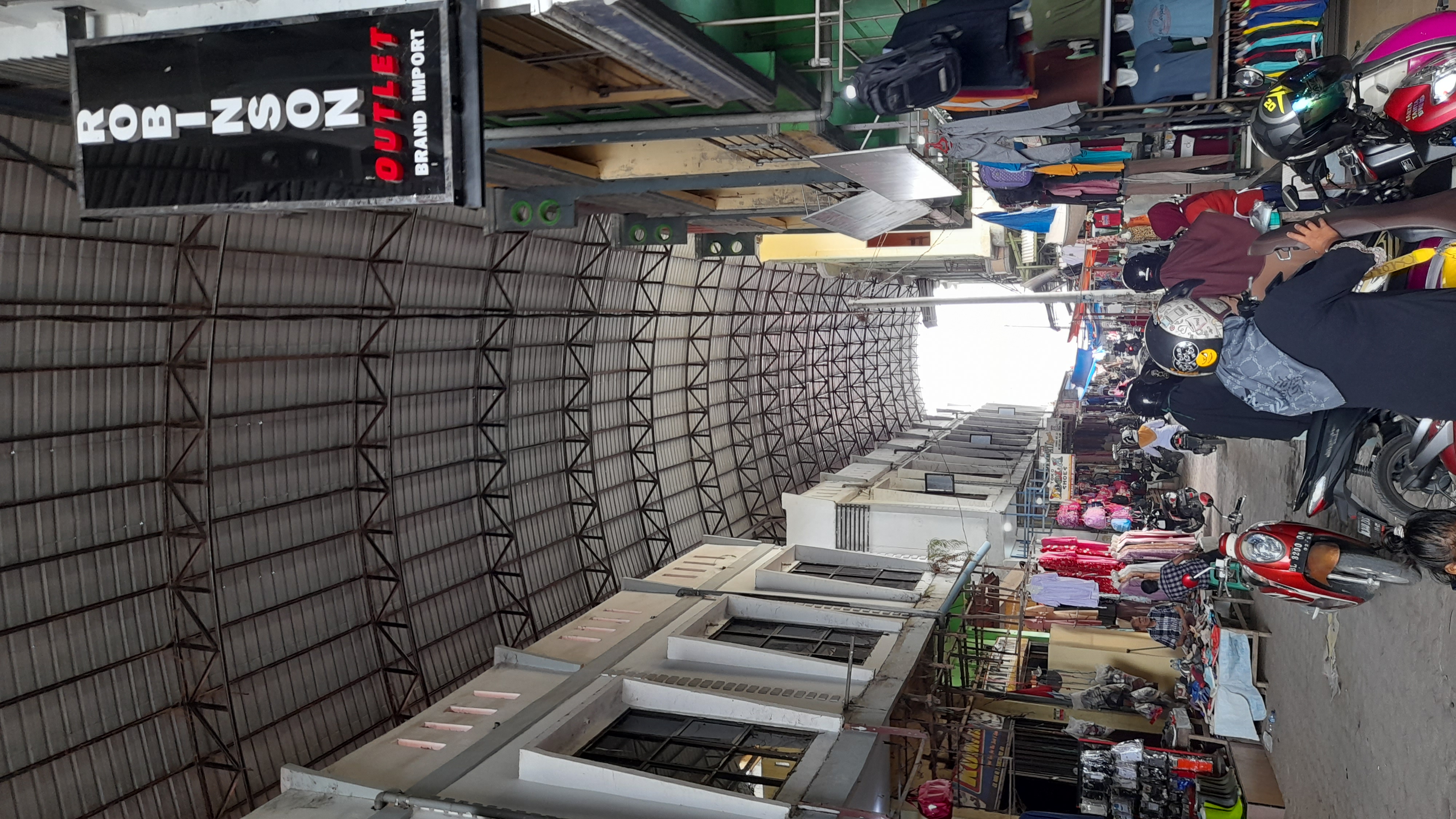 For this time, I can only capture a few of these photos. Because my time is very short. Maybe I'll share some photos in the next post, as well as another long story. Follow and support me, if this article is useful. Greetings and Thanks
---
---