Komandan Coffee
Hi Hiverr Cinnamon Cup Coffee, how are you having a nice day.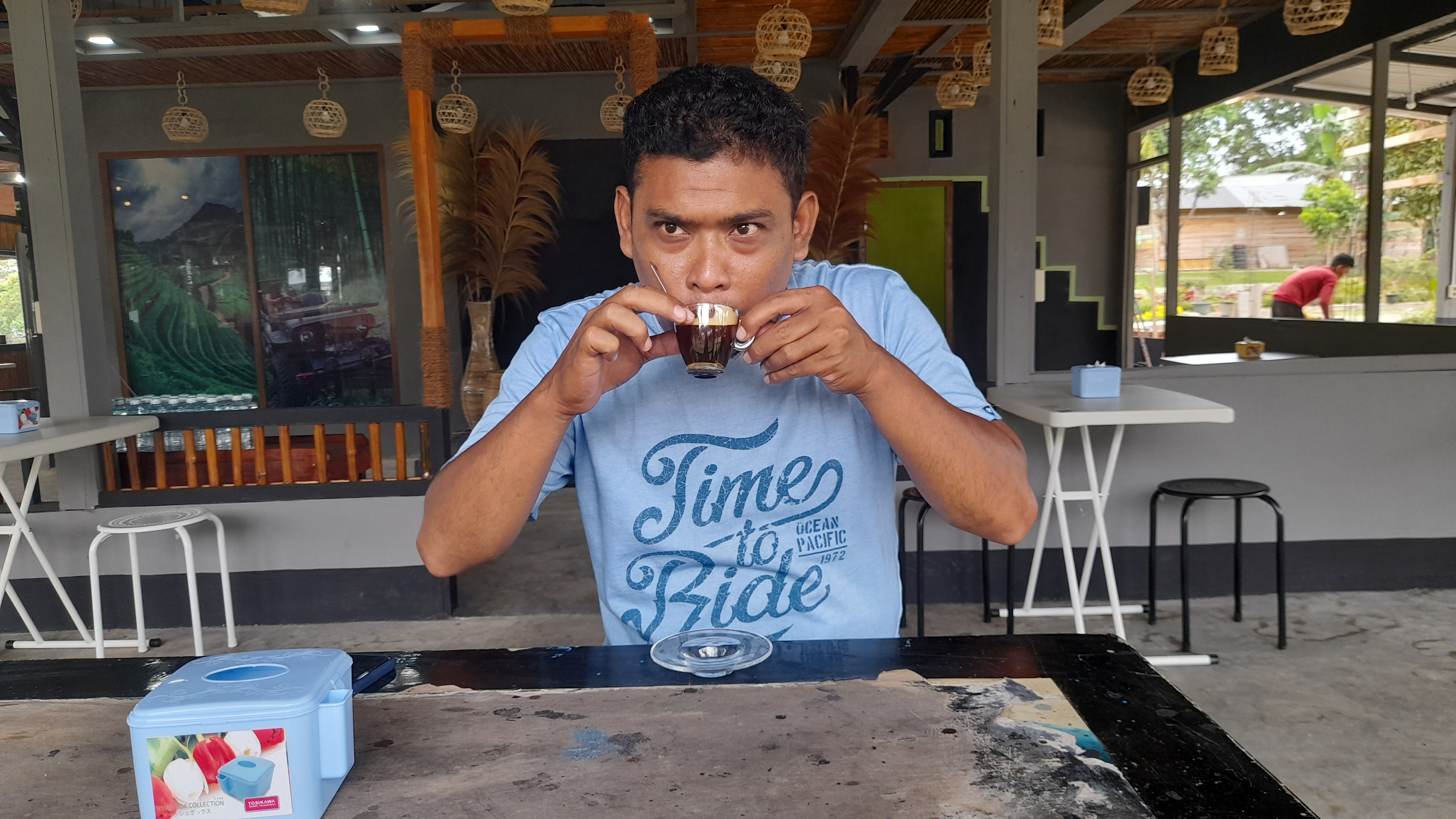 This time I will invite you to enjoy coffee in the valley of the mountains. This cafe is located in the middle of the mountains. The name of this cafe is Komanda Cafe, the name is taken from the name of the owner, who is a guerrilla commander for rebel fighters against government troops. After Peace he plunged into the business world and built this cafe.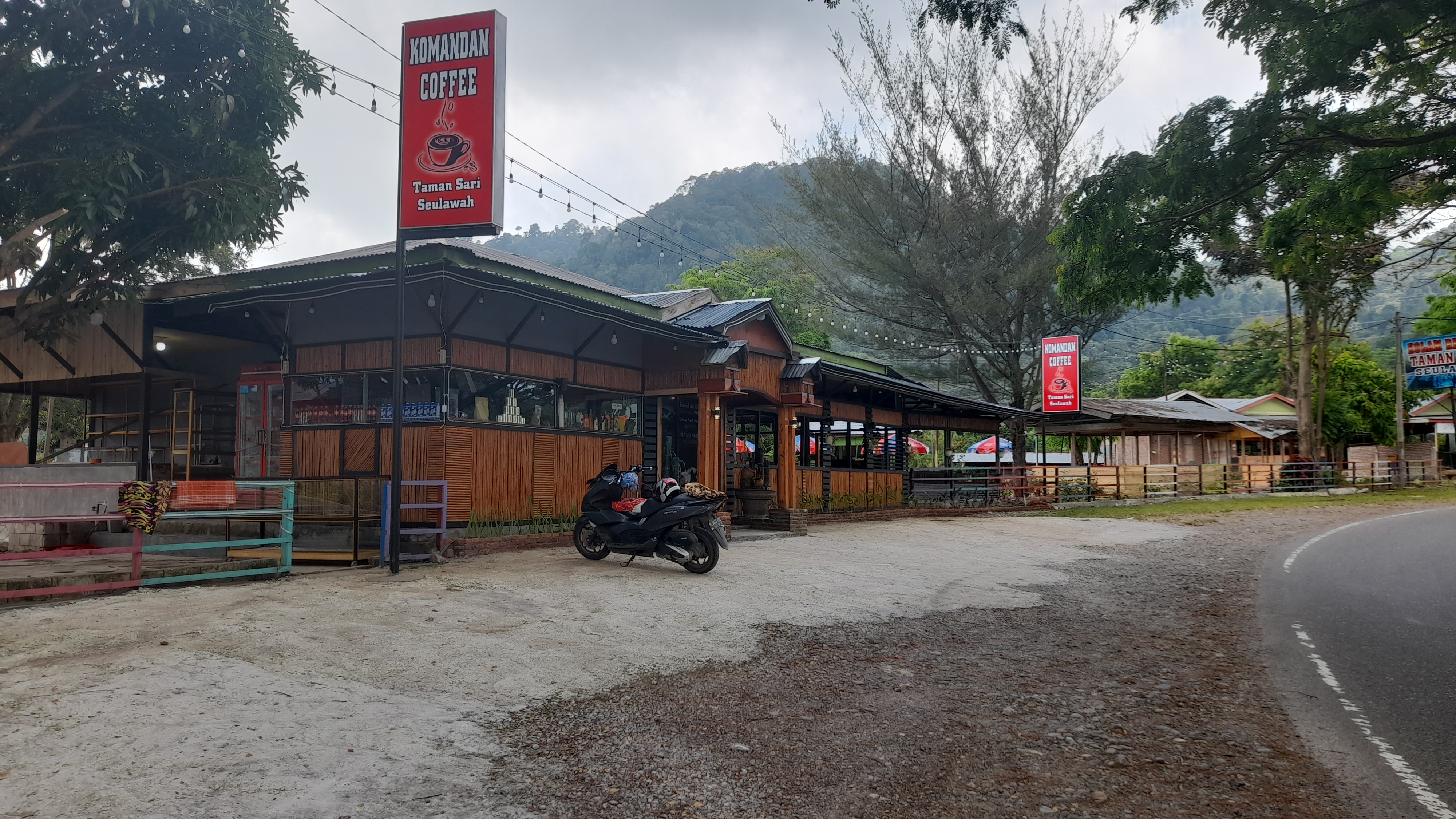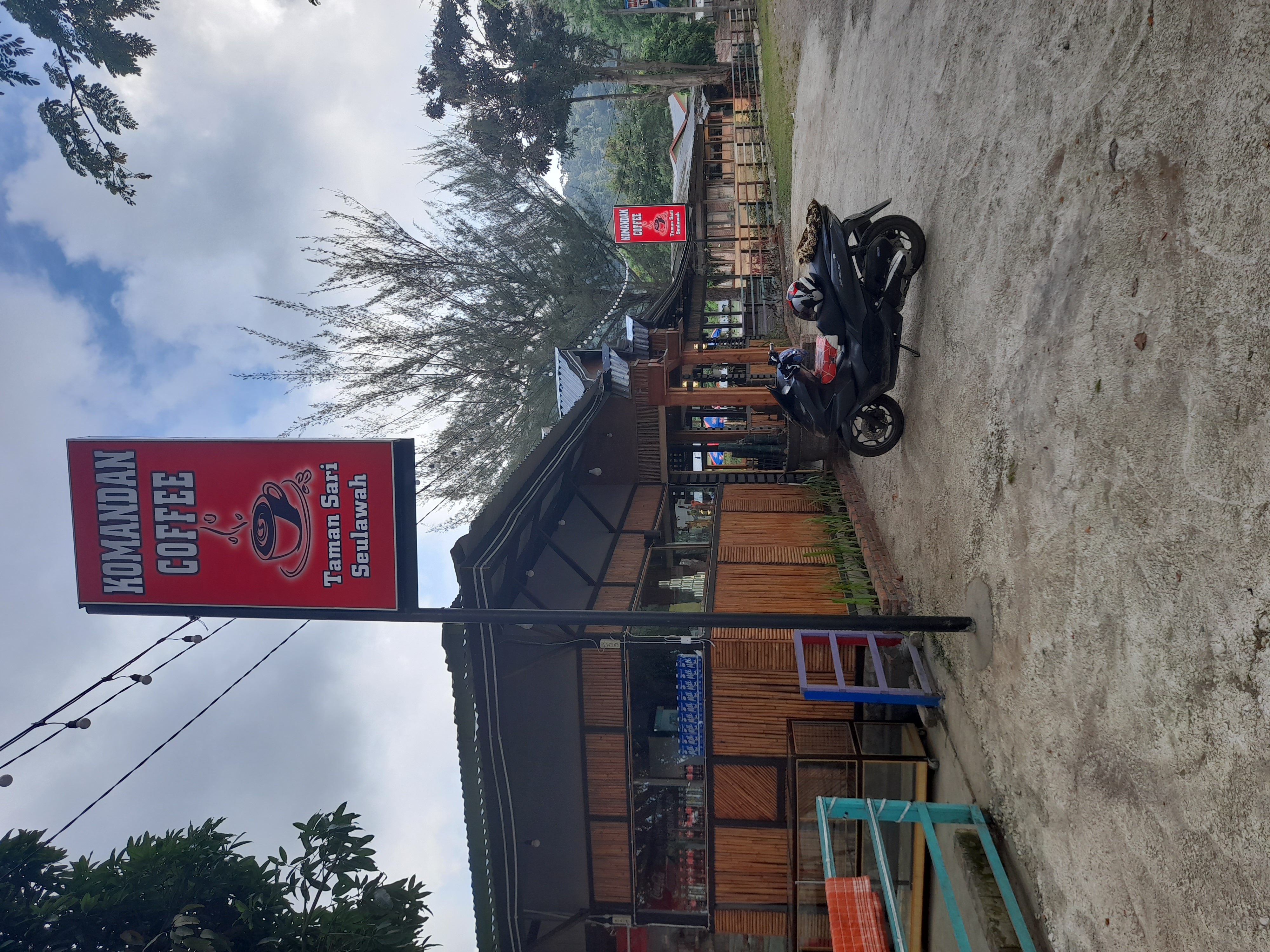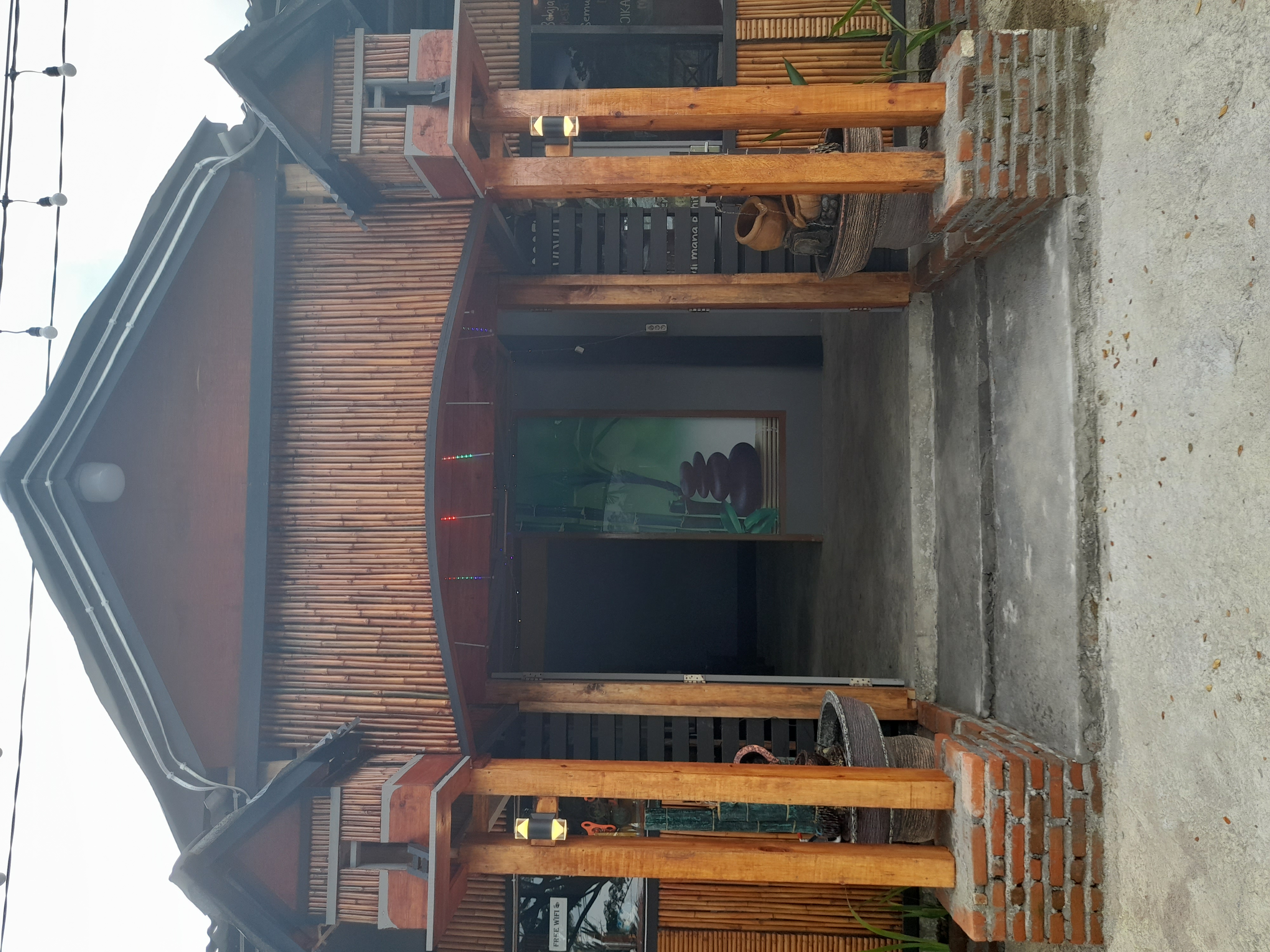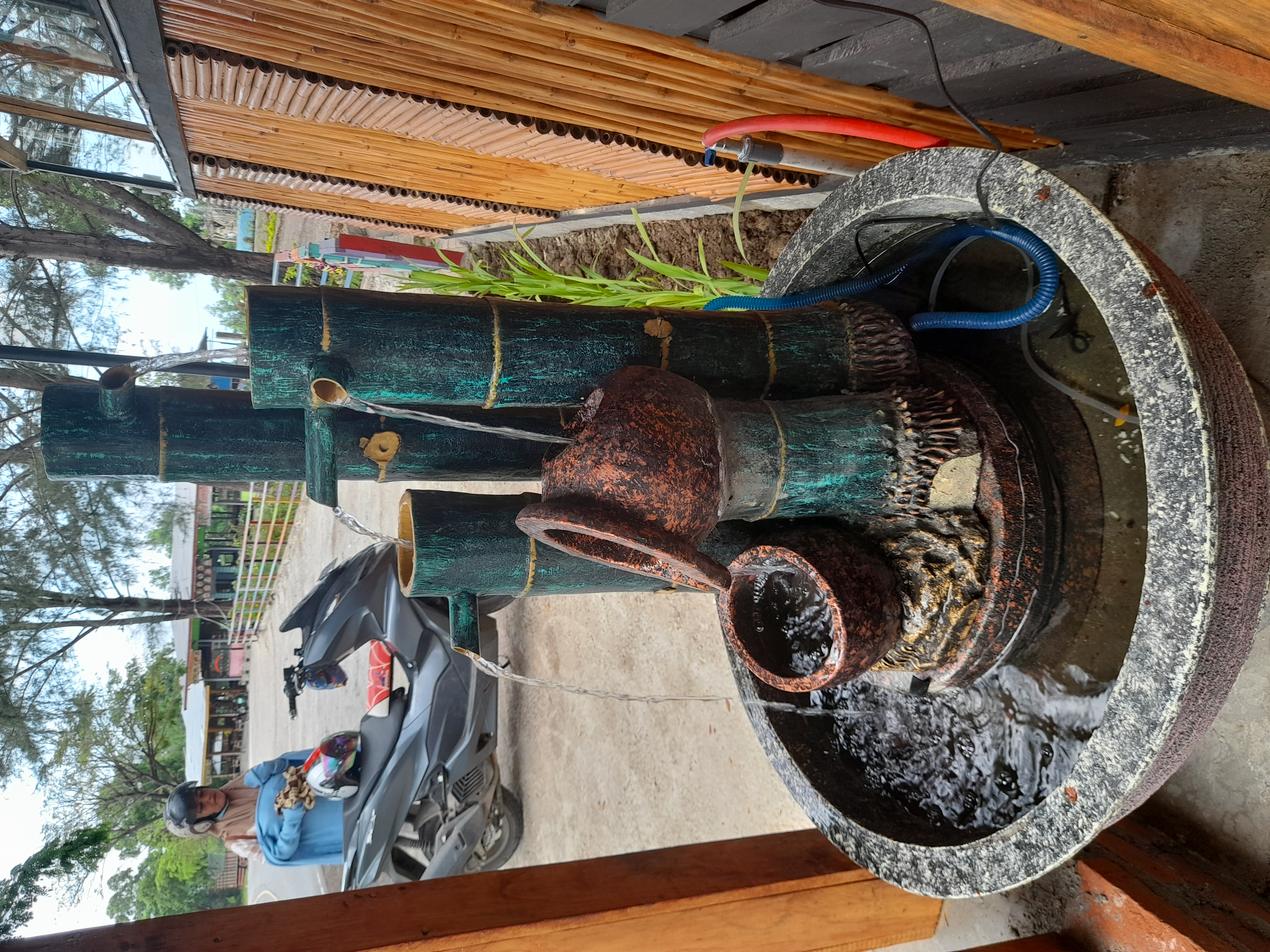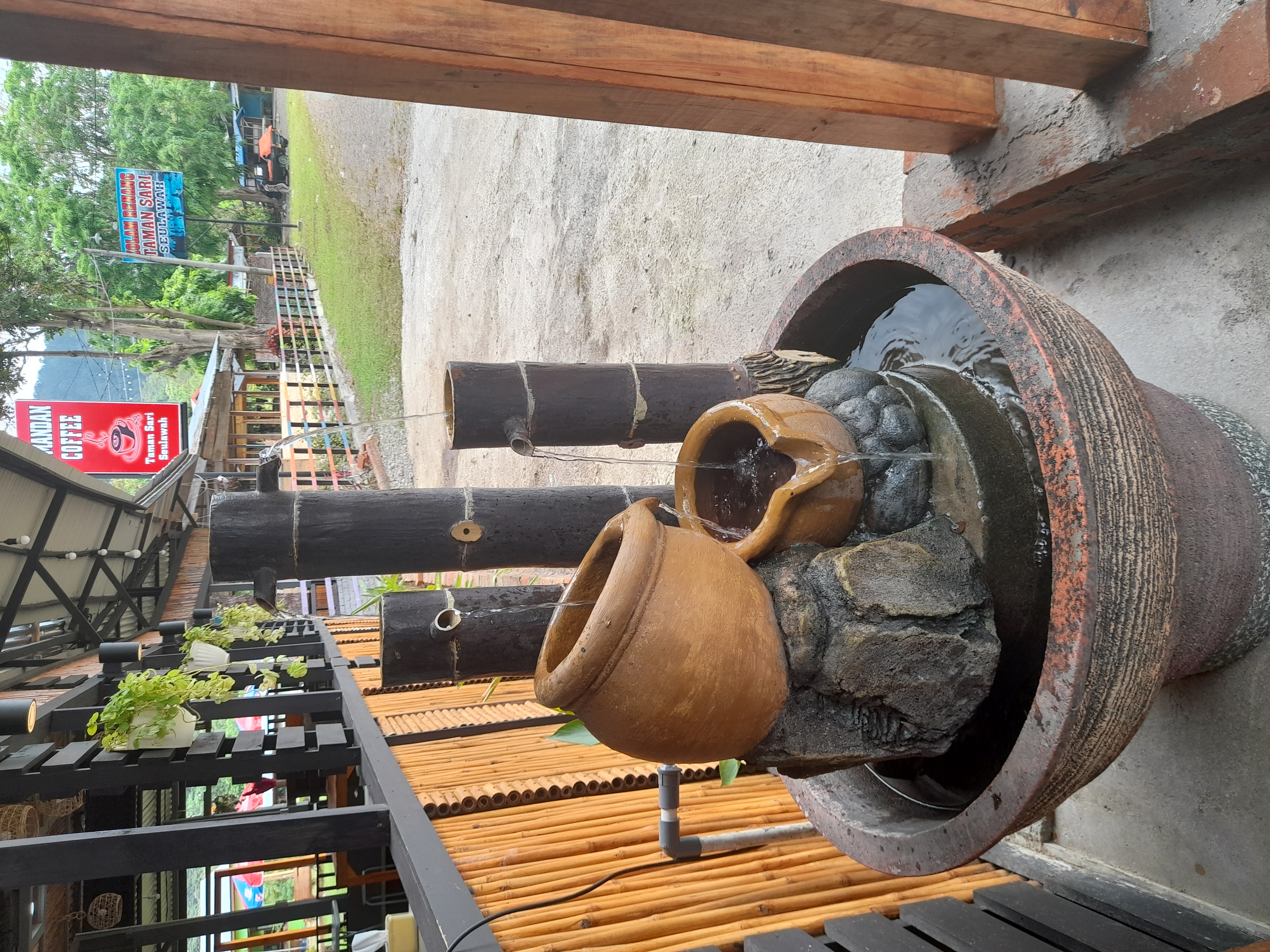 There was a lot of land he had acquired in the mountains. Even this cafe is located on a very large area. Sibangun cafe commander with a classic model, using only wood and bamboo. And there are several wall decorations that are designed in various ways miniature, so that visitors can pamper themselves in this cafe. Relaxing at the cafe besides being able to enjoy a drink we can feel the cool breeze from the mountains.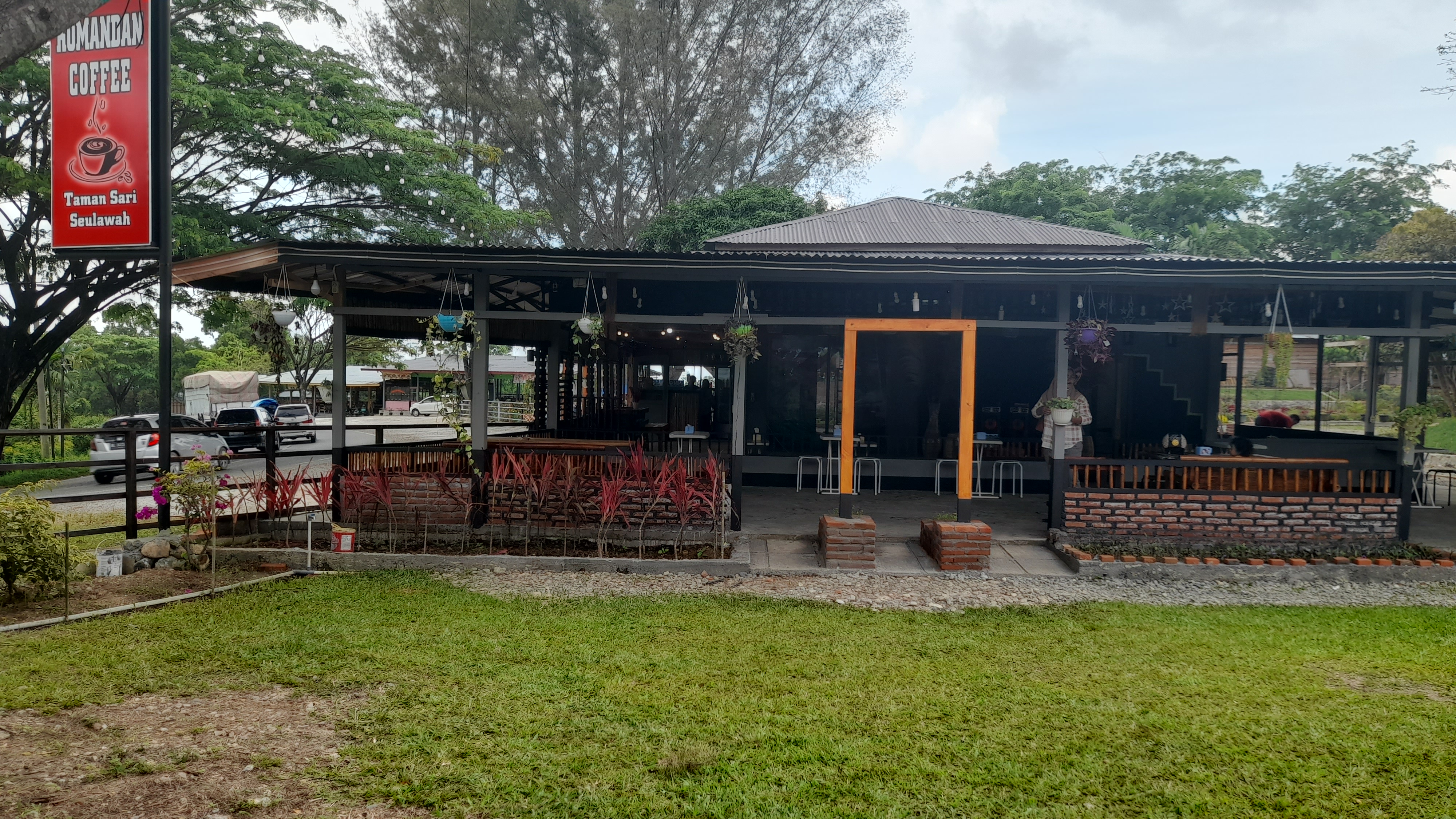 That day, I ordered a cup of Honey Coffee. Honey Coffee is black coffee mixed with honey, it tastes very delicious. In addition, Honey Coffee is very suitable to be drunk by people who are traveling long distances, because it can increase body stamina and quickly relieve fatigue. The reaction obtained from Honey Coffee gives a different sensation, there is a sweet and sour taste of honey that is so pronounced, this taste really unites my body temperature with nature.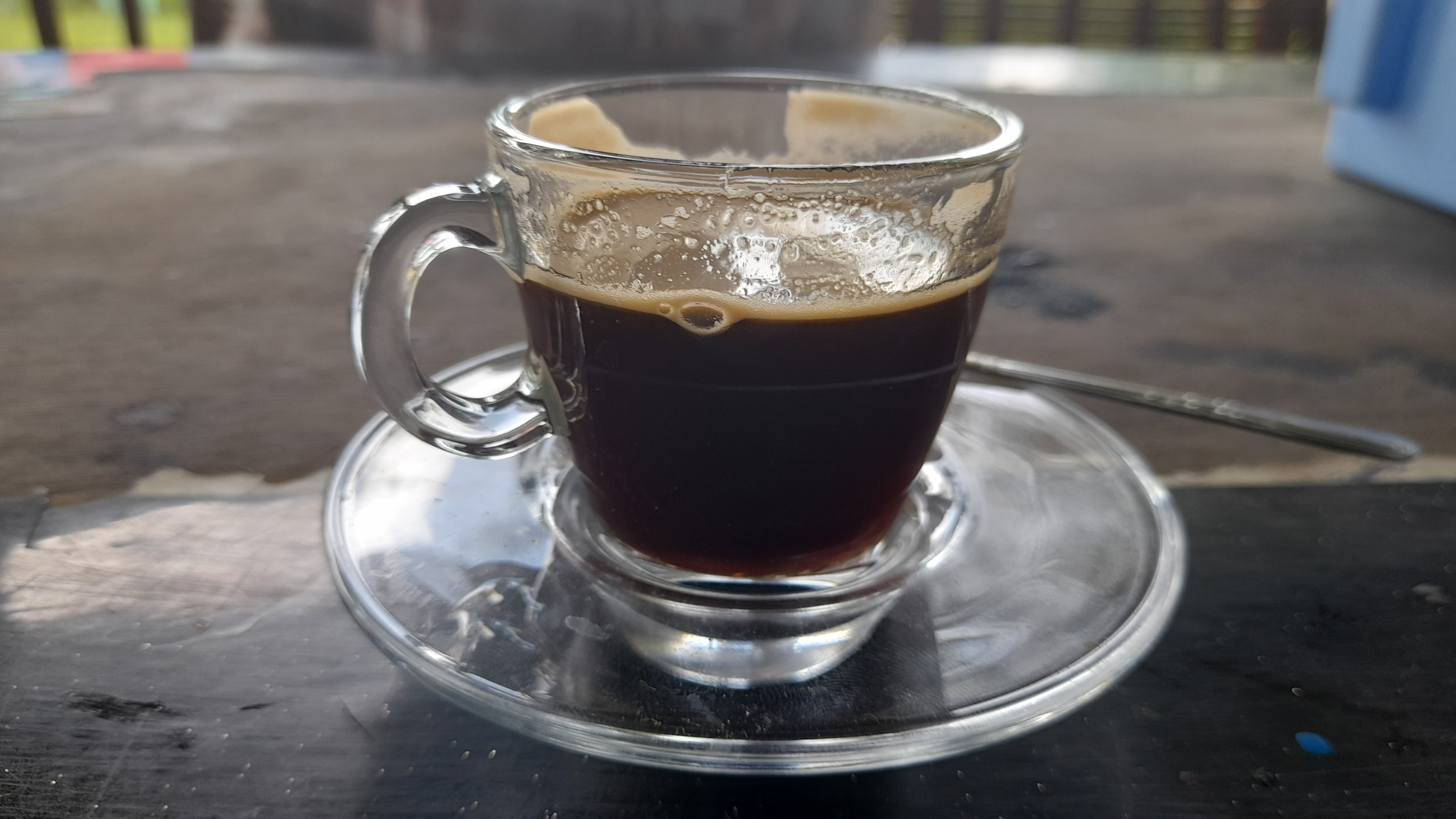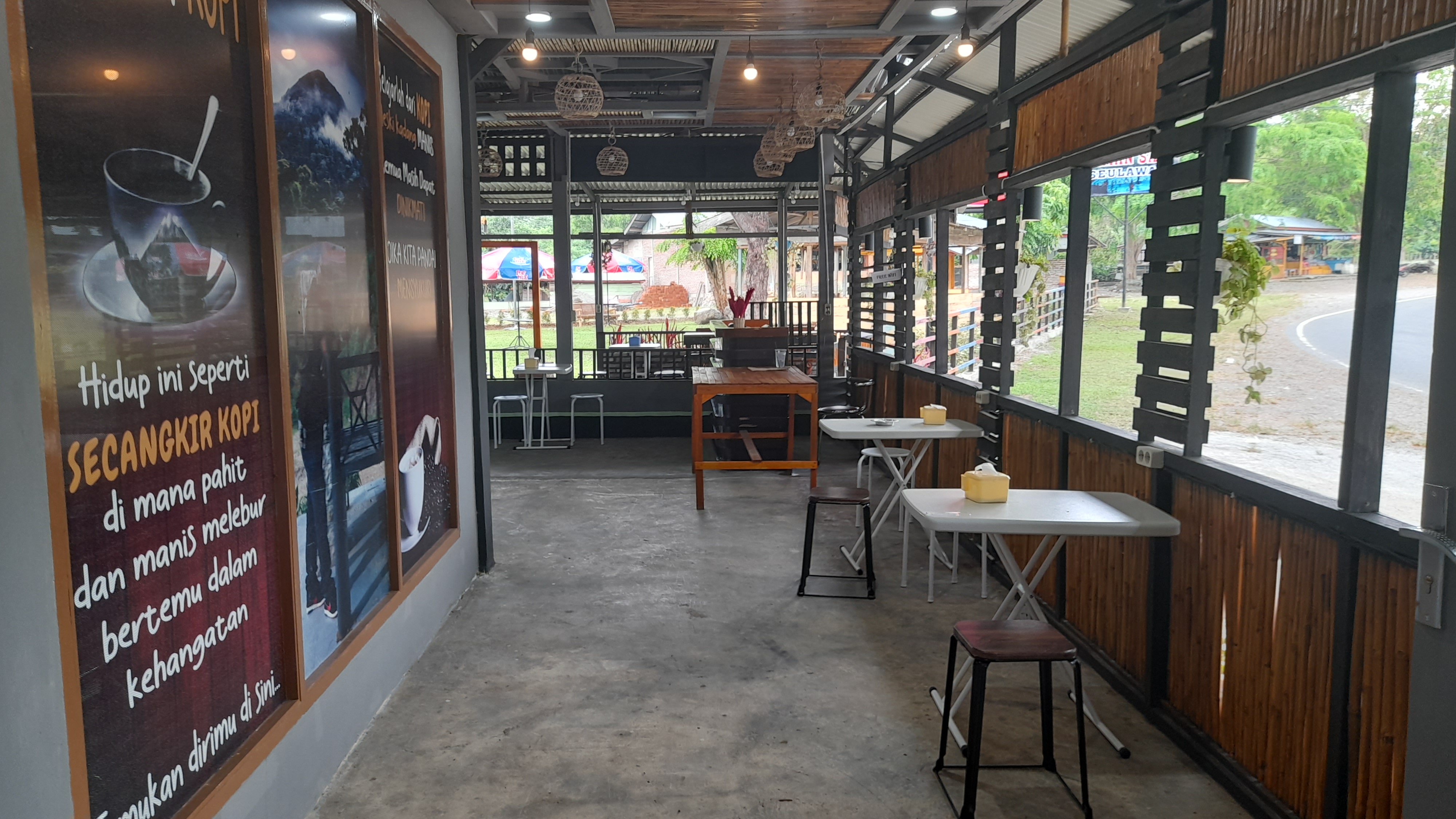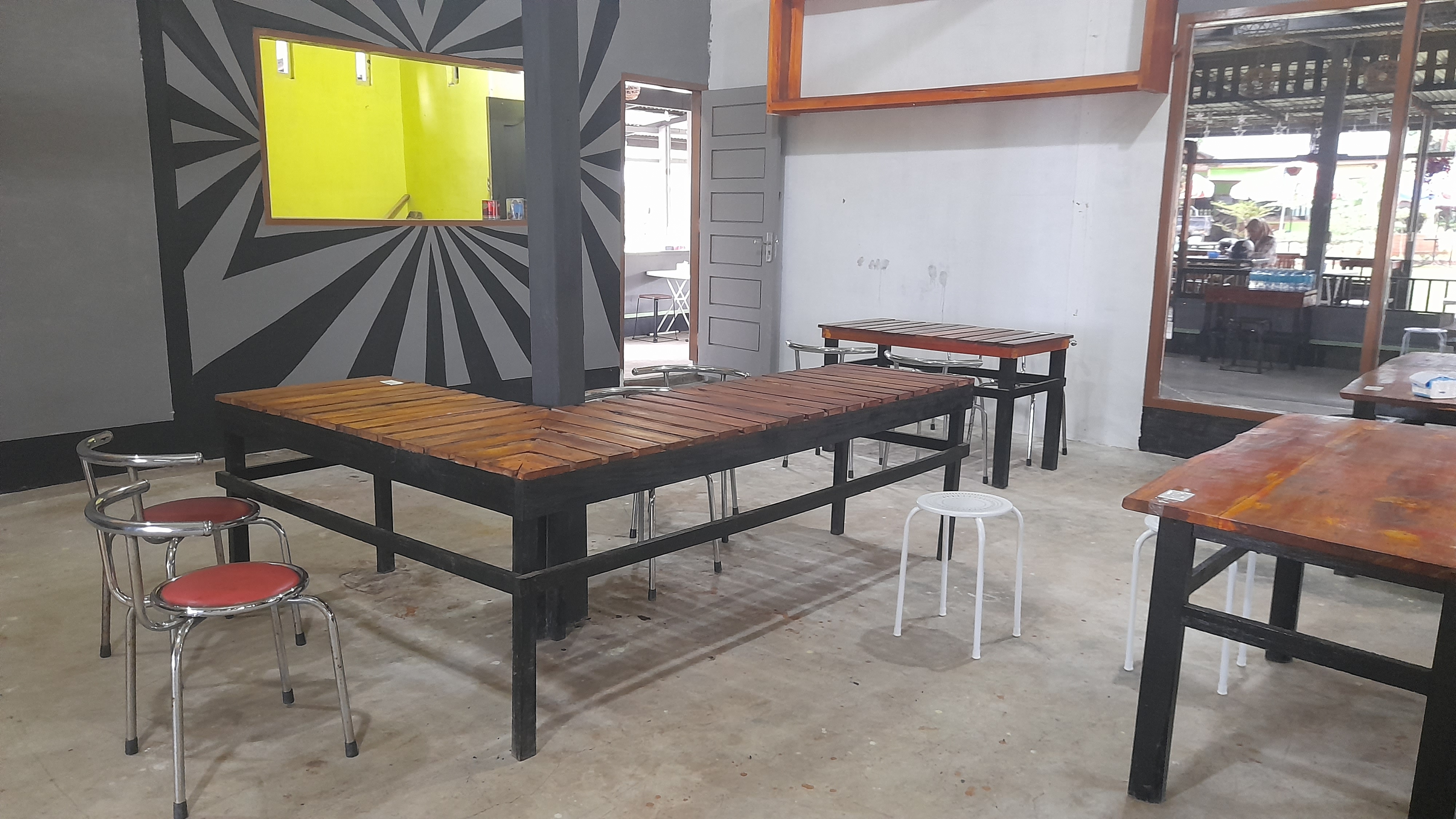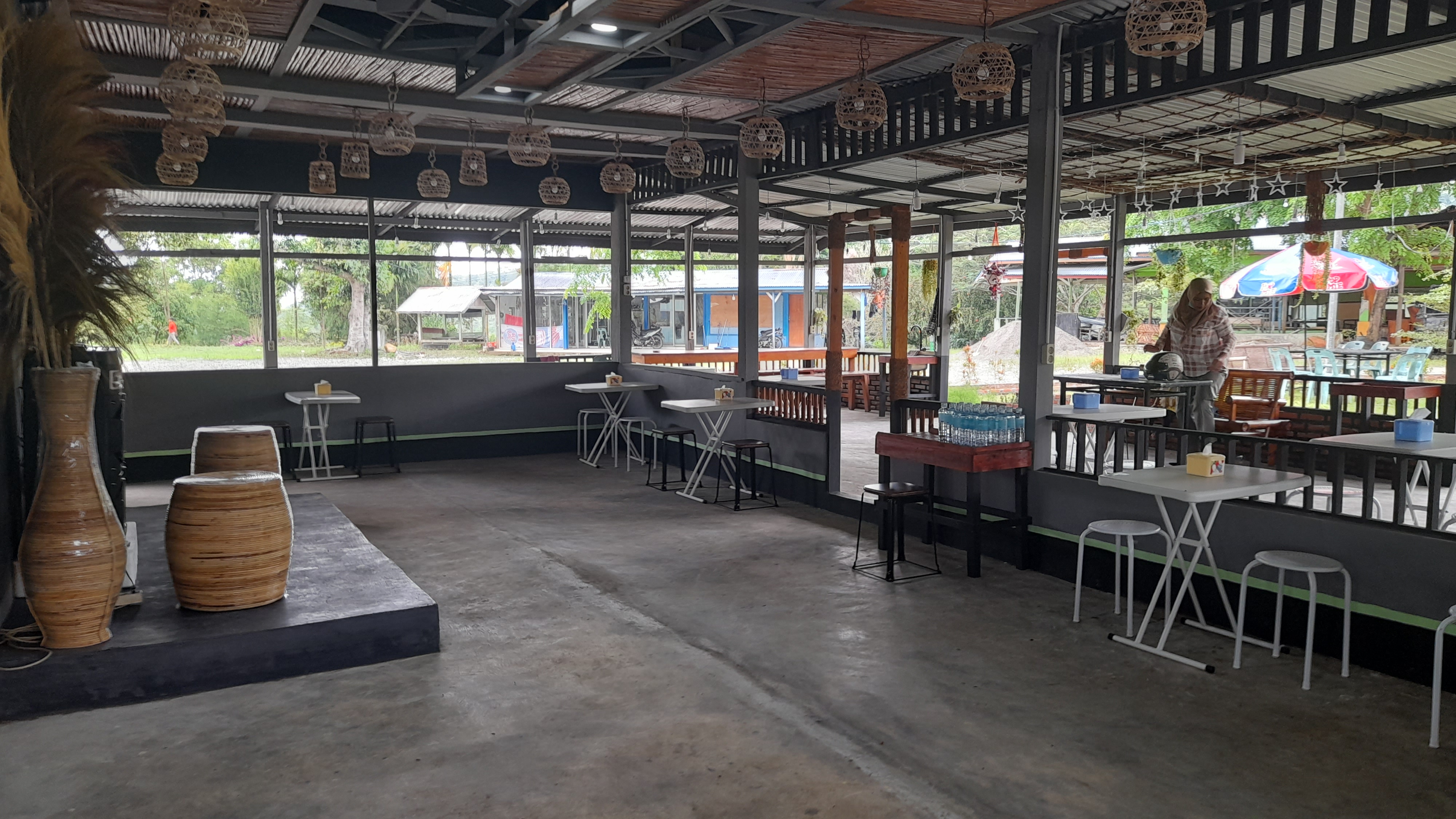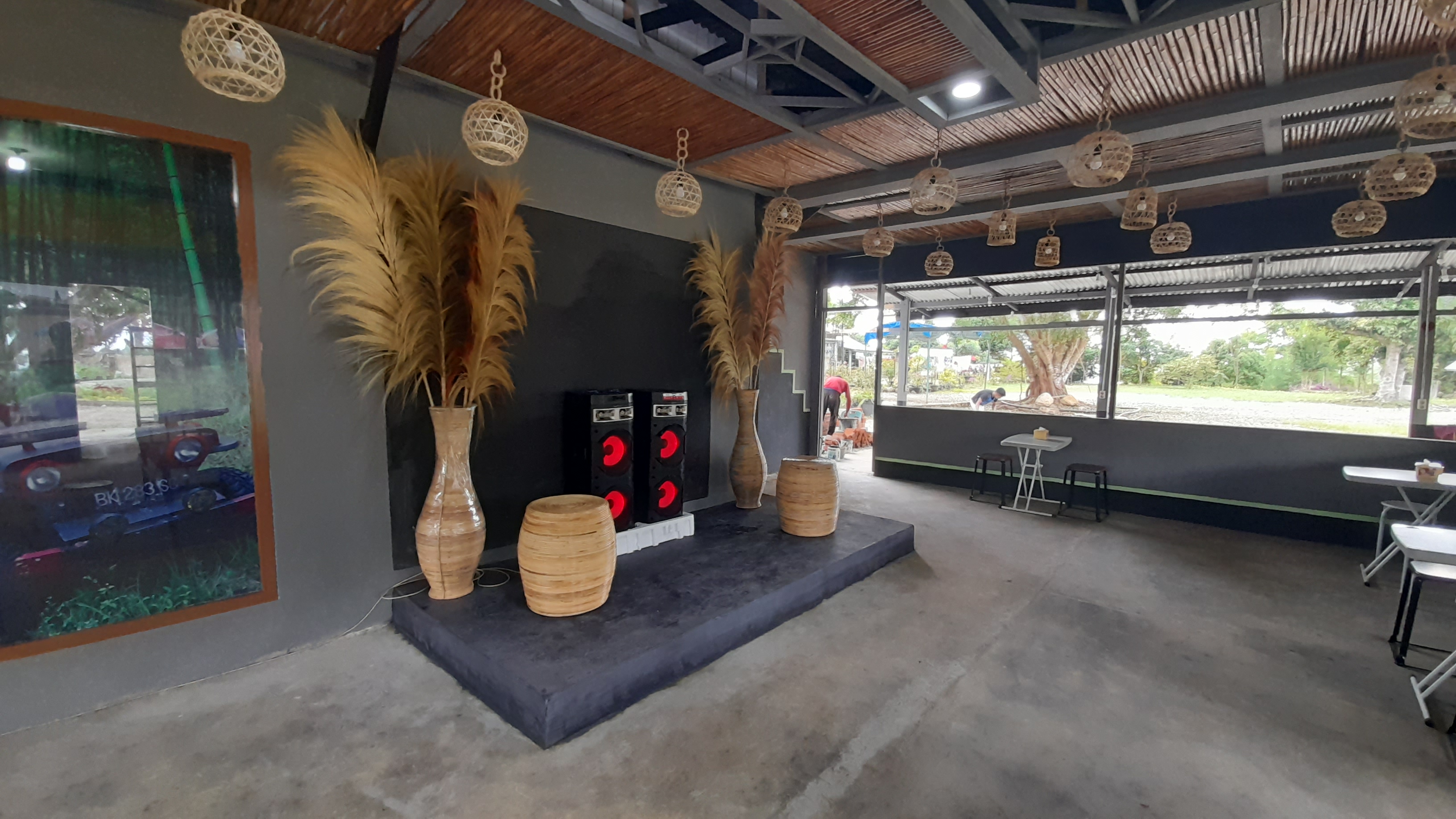 I really feel the atmosphere of this cafe. Besides being comfortable to relax, the combination of natural atmosphere and Honey Coffee seemed to take me to the middle of the jungle. Because, the mixture of honey in coffee really feels like I'm in the forest enjoying real honey from the valley. Very different from enjoying at other cafes, Komandan Coffee is perfect for unwinding myself and relaxing. The place is perfect for me.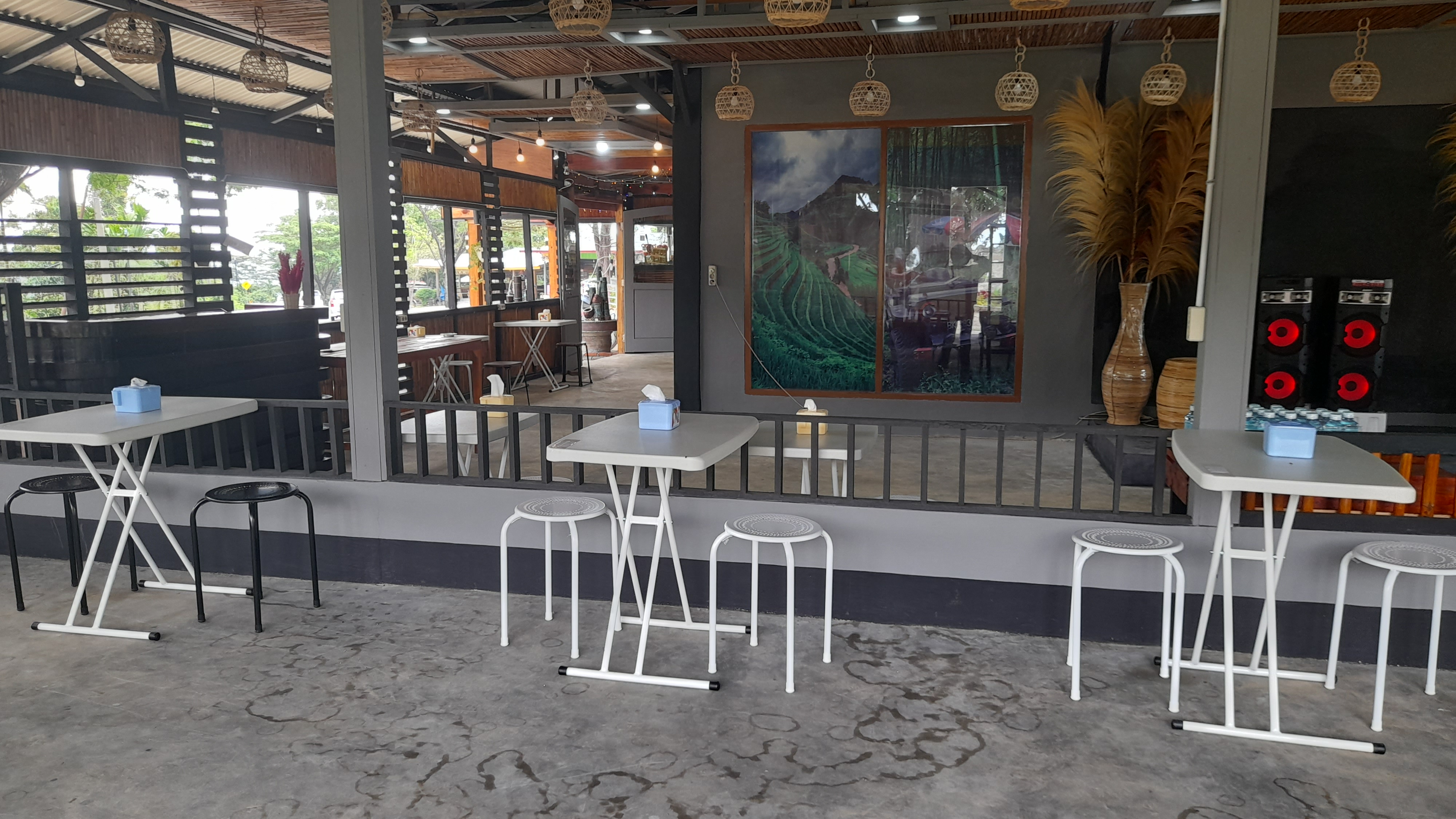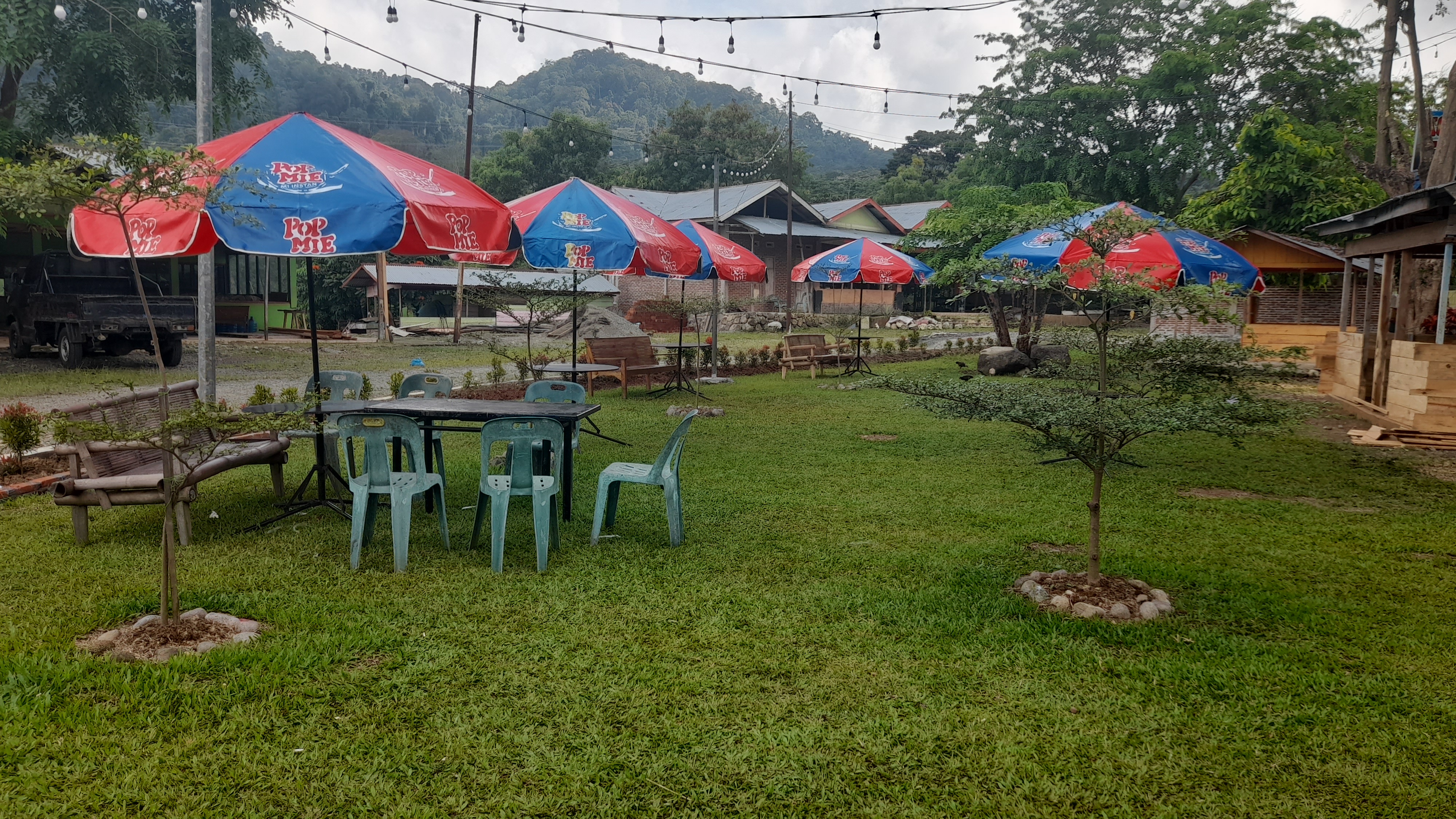 Now this cafe is being renovated, and expanded. There are several good spots for a place to relax while drinking coffee, both outside and indoors. Outdoors we can enjoy coffee while enjoying the beautiful nature of the mountains. That's it guys my coffee story today, how about your coffee story? Wait, greetings and thanks.
---
---