Afternoon with a Cup of Americano Coffee

---
Watch my video, and see my son is very happy to enjoy coffee.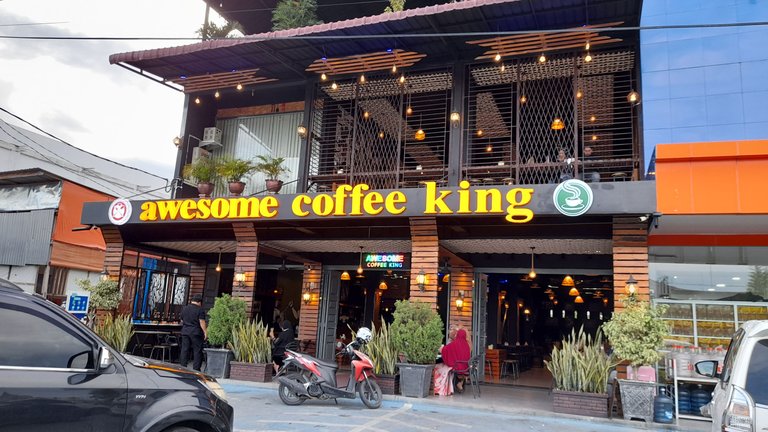 I went to a cafe with my wife and a child. Today is a public holiday, we get the opportunity to take a short walk to enjoy the atmosphere of the city. Arriving at a cafe, I stopped for a while to enjoy a cup of coffee.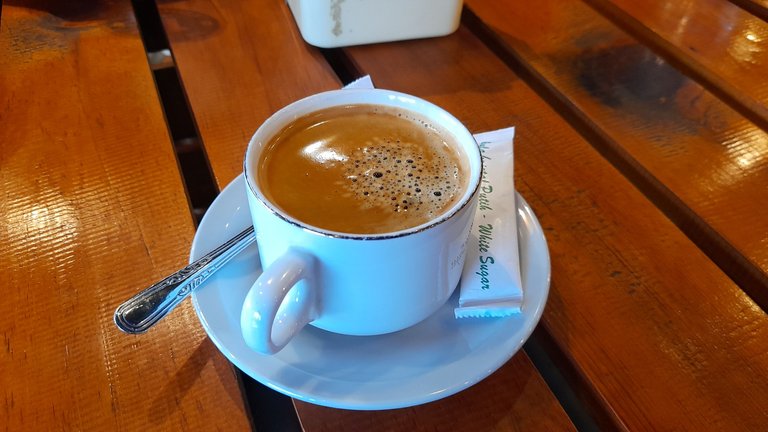 I ordered an Americano. My wife ordered a plate of Mie Goreng, and we enjoyed the afternoon happily together. Sometimes enjoying coffee with your wife is a very pleasant thing in Spend the day together.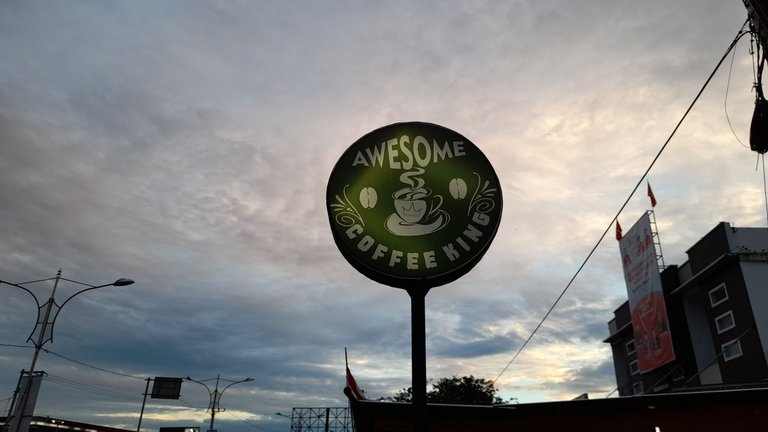 The cafe we ​​stopped at was Awesome King Coffee, a very beautiful and comfortable cafe to enjoy a cup of Americano together. In addition to a nice and classic place, various art treats and classical architectural styles are presented in the cafe. The richness of art and interior and exterior design in the cafe brings us a very romantic atmosphere.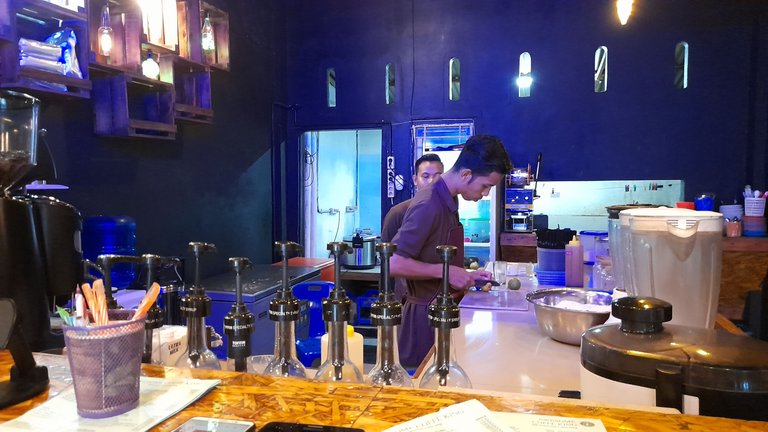 Before the order was brought, we talked briefly about the coffee shop, and watched my daughter Fiona, who was so impatient to enjoy coffee. We took selfies, and I captured some corners of the room. There are some pictures of the collection that I captured. They are classic photos of American musicians, and some classic car photos artistic value.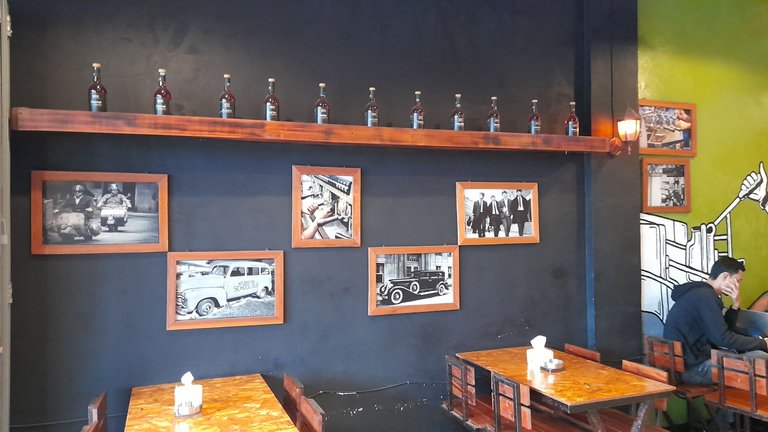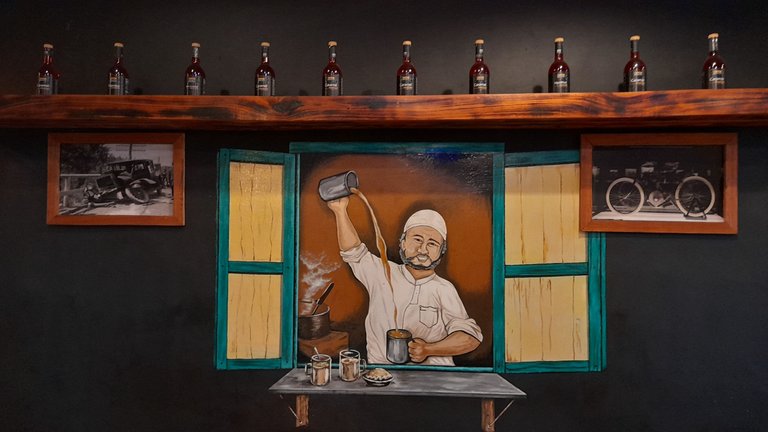 The order came, I dissolved the sugar in the cup. And sipping an Americano. The strong coffee tasted very delicious and was suitable for my afternoon atmosphere which was filled with happiness. Togetherness with loved ones is increasingly flowing. My wife tried to sip the Americano, she said the taste was too bitter. He added sugar and instantly the taste grew sweeter, as sweet as his lips tasted.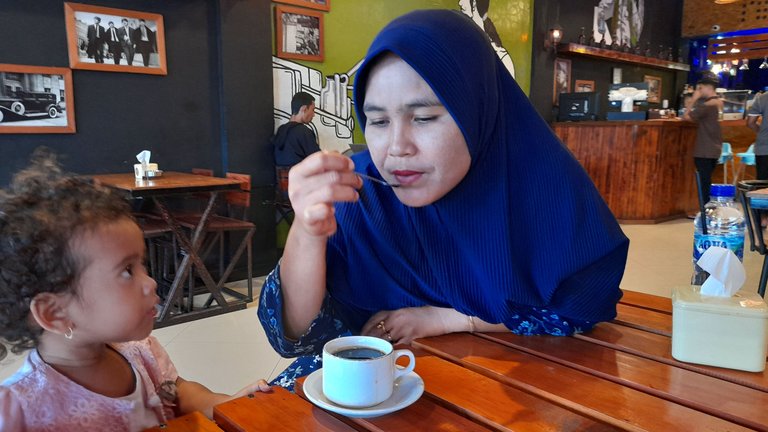 I couldn't believe it after a while, when I wanted to have another last gulp of Americano, Fiona had already pulled the glass and drank it. At a very early age, Fiona tried the coffee and finished half of it. I let the coffee flow in his body, I think it's good for heart health for children.
In a short time, I had time to capture some corners of the cafe which was very beautiful. I went up to the second floor and aimed at the corner of the room..This cafe is built with a variety of very interesting rooms. There is a second floor, and has a room for meetings, perfect for enjoying coffee with colleagues or holding a forum.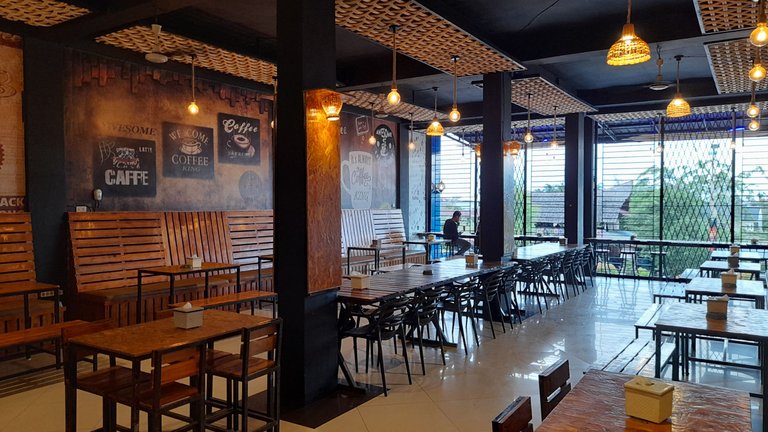 I feel there are traits that my son inherited when he enjoyed coffee. Fiona seemed to find a sensation in coffee drinks. When I wanted to take it to drink it, he cried. Isn't that an important part of coffee taste and addiction?
I am happy, when I see Fiona loves to enjoy coffee. Previously, a plate of noodles had arrived and my wife ate it so politely. Very delicious fried noodles for a very cloudy afternoon. After everything was done we went home and brought a hunk of happiness from a cup of Americano.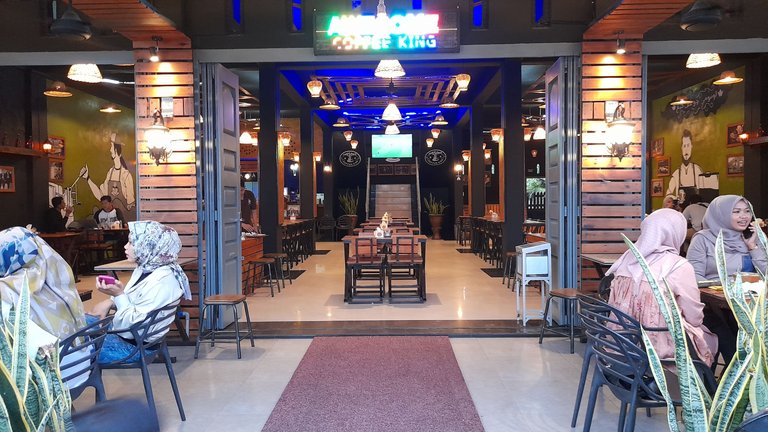 That's all guys for my coffee story this afternoon. I will share my coffee story again on another occasion. To be sure, coffee always makes us calmer, happier, and a sense of love that can't be bought with anything. Especially if you enjoy coffee with your loved ones, then all the joys of coffee will make us happier.
---
▶️ 3Speak
---
---