Following The Crowd - March HPUD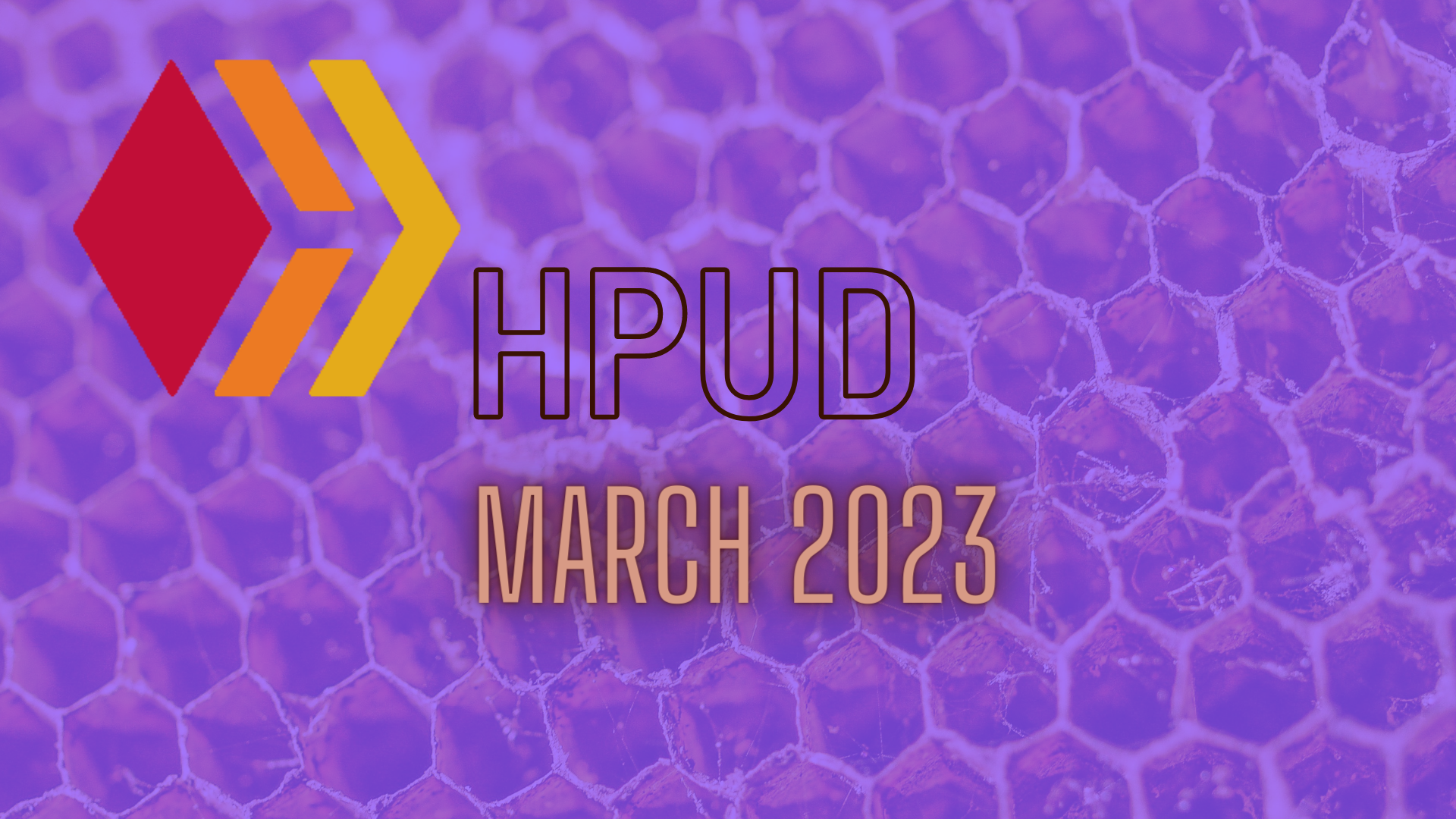 Powered By : canva
Hi fellow Hivers!
Hope you all are doing great and had a blessed mont h as we look forward to yet another prosperous month of March.
Better late than never
So, if you have come across my articles of late, you are probably aware that most of my articles here on Hive are about Splinterlands. But today, I am trying something different. I joined Hiveback in November, 2021 which makes it 16 months. However, to be honest with you all, I have been sleeping on interacting with the community and grow my profile on Hive.
Having said that, I have been somewhat trying to write at least 1 article every week even though it is about Splinterlands and started focusing on building my Hive wallet gradually.
HPUD. Am I sold ?
I have noticed that quite a few fellow Hivers participate on Hive Power Up Day on the first day of every month. At first my reaction to this was "This is not for me, I do not have deep pockets to power up good chunk of Hive every single month". But there is a common saying "Little drops of ocean make a mighty ocean". Though this sounds cringy but it is indeed the perfect quote for the state of my mind for HPUD. I am convinced that there is no shortcut to getting rich and the profiles with good chunk of Hive I come across here were not built in one day.
My Monthly Report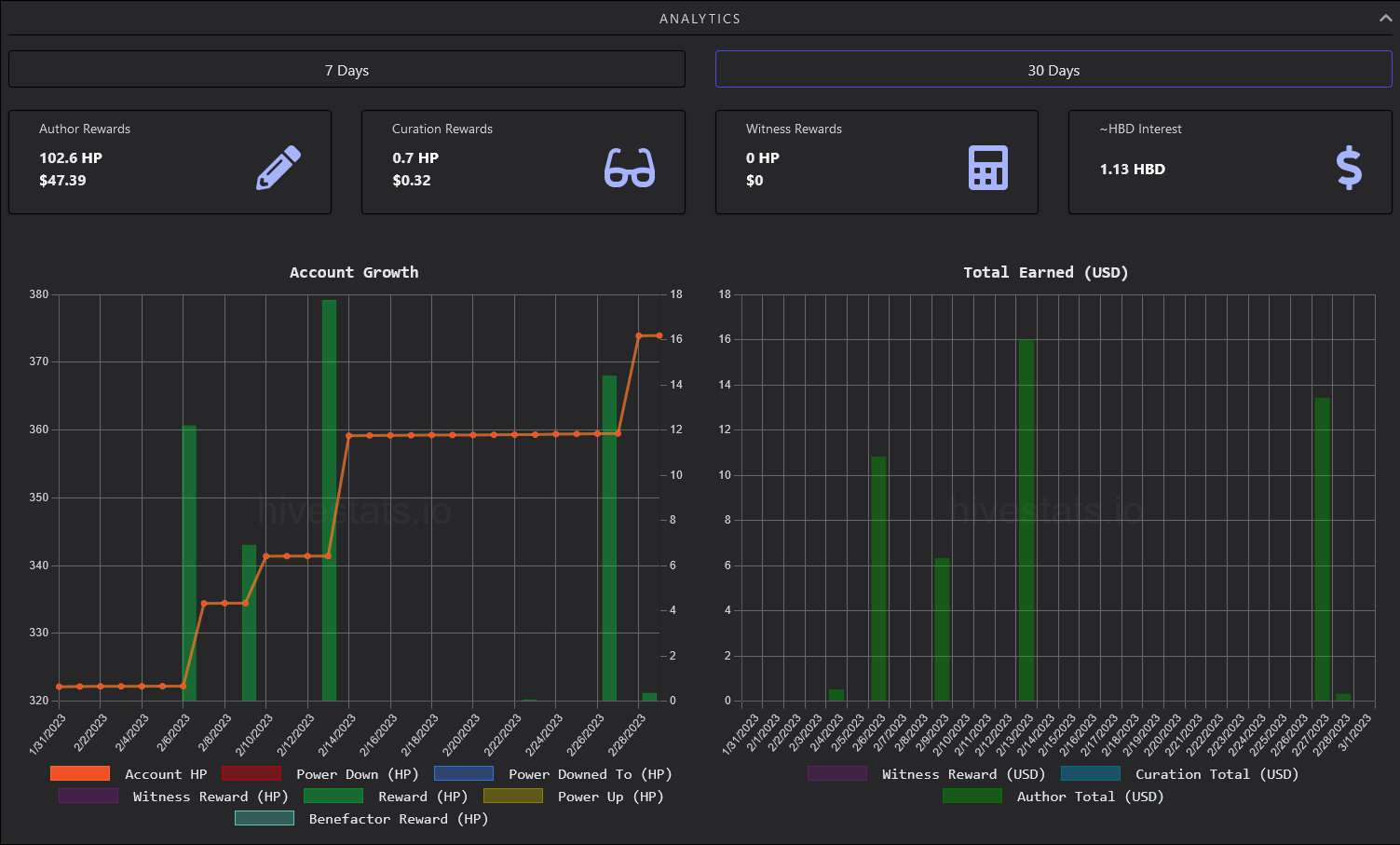 Source : hivestats.io
In last 30 days, I managed to earn 102.6 HP as my ameteur writing skills and 0.7 HP for being a avid reader of others' writing skills. Additionally, I was able to earn 1.13 HBD as interest for my staked HBD.
Let's see how we do in the following months as we track our account growth and participate for HPUD.
My Power Up Report

Source : ecency.com
So, we started off the month by powering up with 20 Hive. Not a handsome amount but we started somewhere.
My Hive Goals
Honestly, it is too early for me to set a goal but I do plan on maintaining the habit of participating in HPUD every single month.
Thanks for making time to read this.
Until you come across my next article...
Posted Using LeoFinance Beta
---
---