Aezielove's Self-Introduction
Hello Hive Community! What's up?
I never thought making an introduction post would be this challenging. It takes me a day before I could finally finish this blog as I did some research first as to how I should start this introductory post. Reading some post here is what I did so I could get some thoughts on how I should start introducing myself. Though I'm not new in blogging world as I also blog in read.cash when I have time to write an article but I'm having a hard time making my first post. I'm glad and thankful that after reading few introductory post, I now have few ideas on how I shall start my self introductory blog.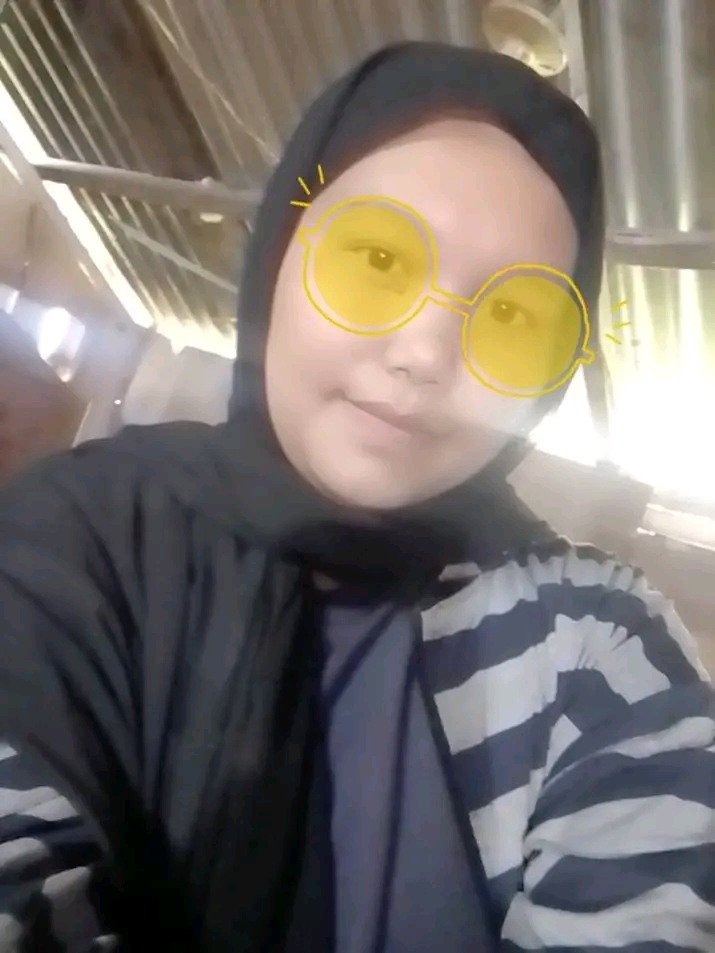 All About Myself
Hi, I'm Leslie from Philippines. I was named by my beloved grandma. She says she got my name from an Almanac which she had before and my name means "QUIET". Before I would agree with it's meaning but not anymore as of the moment since my quiet self was gone. Perks of having a talkative people around me. They greatly influence me into being a talkative person which I'm thankful for because I learn how to express myself unlike before that I just wanted to be alone most of the time.
Why I chose aezielove not Leslie as my username?
Aezie is taken from my kids and my name. All the names of my kids starts with letter A, the E is from my surname, and the Z is from my youngest son's second name which is Ezekiel, and the IE is from my name then I just add love to it.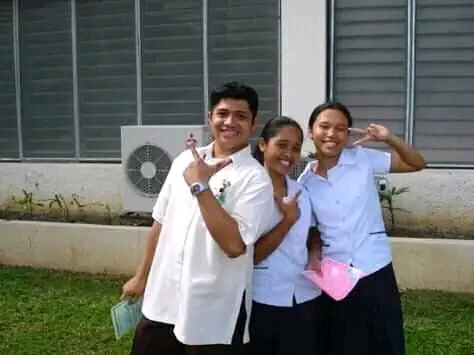 Me on the right side, together with our Science teacher and my classmate/dormmate. The photo is a little bit blurred as it was taken way back 2009 during our high school graduation
I was born and grew up in Cebu, Philippines. I studied high school in the The Sisters of Mary Girlstown. A school located in Talisay City, Cebu. In this school I learned so many things like sewing, making of paper cards and bags, few things about baking, repairing appliances like rice cooker, electric water heater and few more appliances which I had applied in my life right now as a full time homemaker.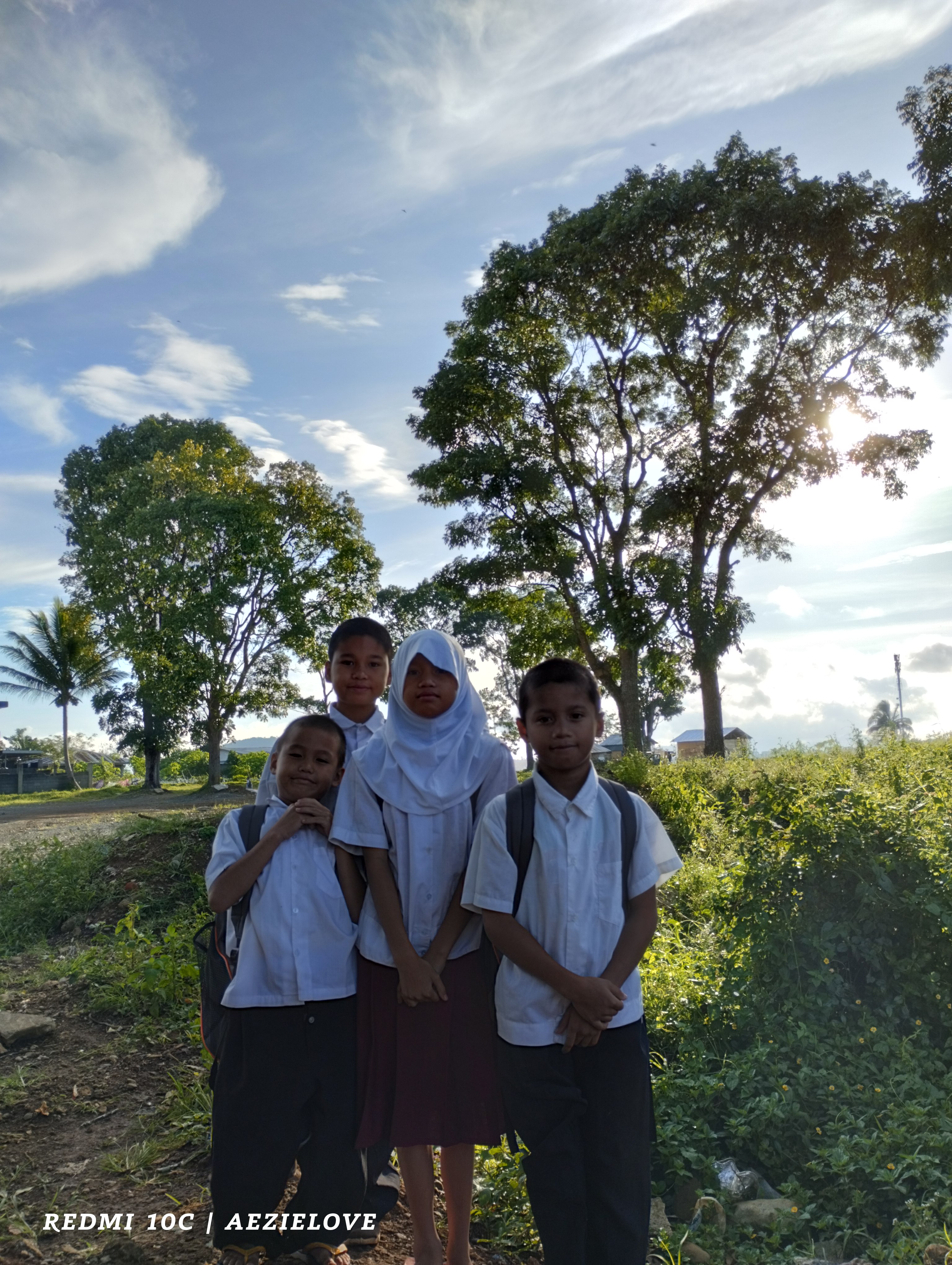 I'm married and have four loving kids. All of them are now studying in the primary level.
Things I Like To Do
I love reading different kind books and pocketbooks. Way back 2009 after I graduated high school, while I was at home I spent most of my time reading the pocketbooks that my elder sister has. Right now, the books I read are the books that we brought online. The books are mostly about finances and how to manage time. Are you familiar with "Eat the frog by Brian Tracy"? This is one of the books that I love to read. When it comes to online books or stories, I read some in the Wattpad app. I'm a certified Wattpader. I followed the famous author that we have here in the Philippines like Maxinejiji, Cecelib, Racedarwin and many more.
Aside from reading, I also love watching K-Dramas during my pastimes. But these past months, I haven't watch new series yet because I was so busy being a mom and wife especially during school days. The last two series that I had watched that became my favorite were the "SECRET ROMANTIC GUESTHOUSE" and "UNDER THE QUEEN'S UMBRELLA". These two series are worth watching for.
Another thing that I like to do these past two years is planting vegetables. Before, I don't have the likes of planting but because of my hubby I learn to love it and now we're starting to have our little garden again.

Squash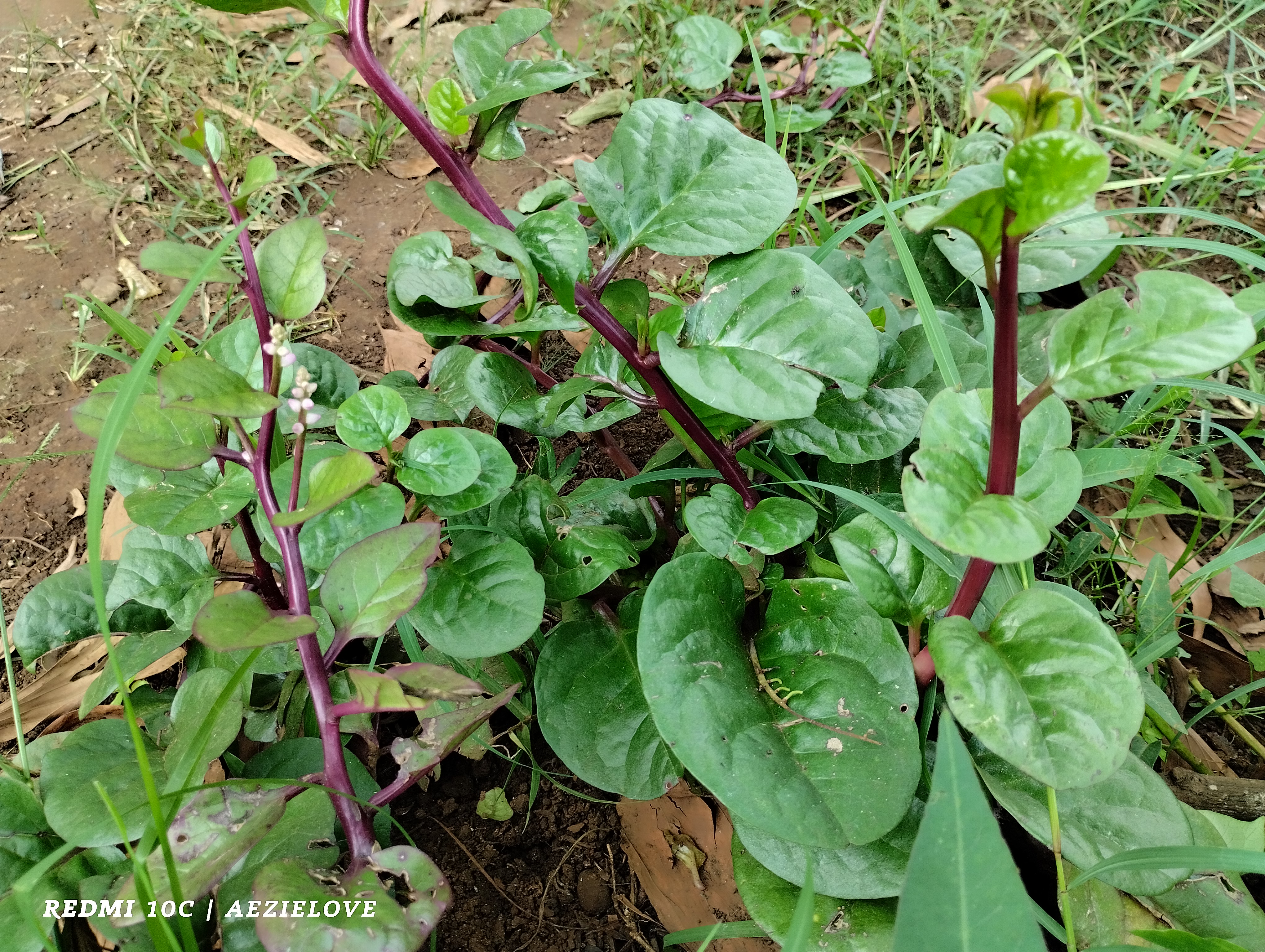 Spinach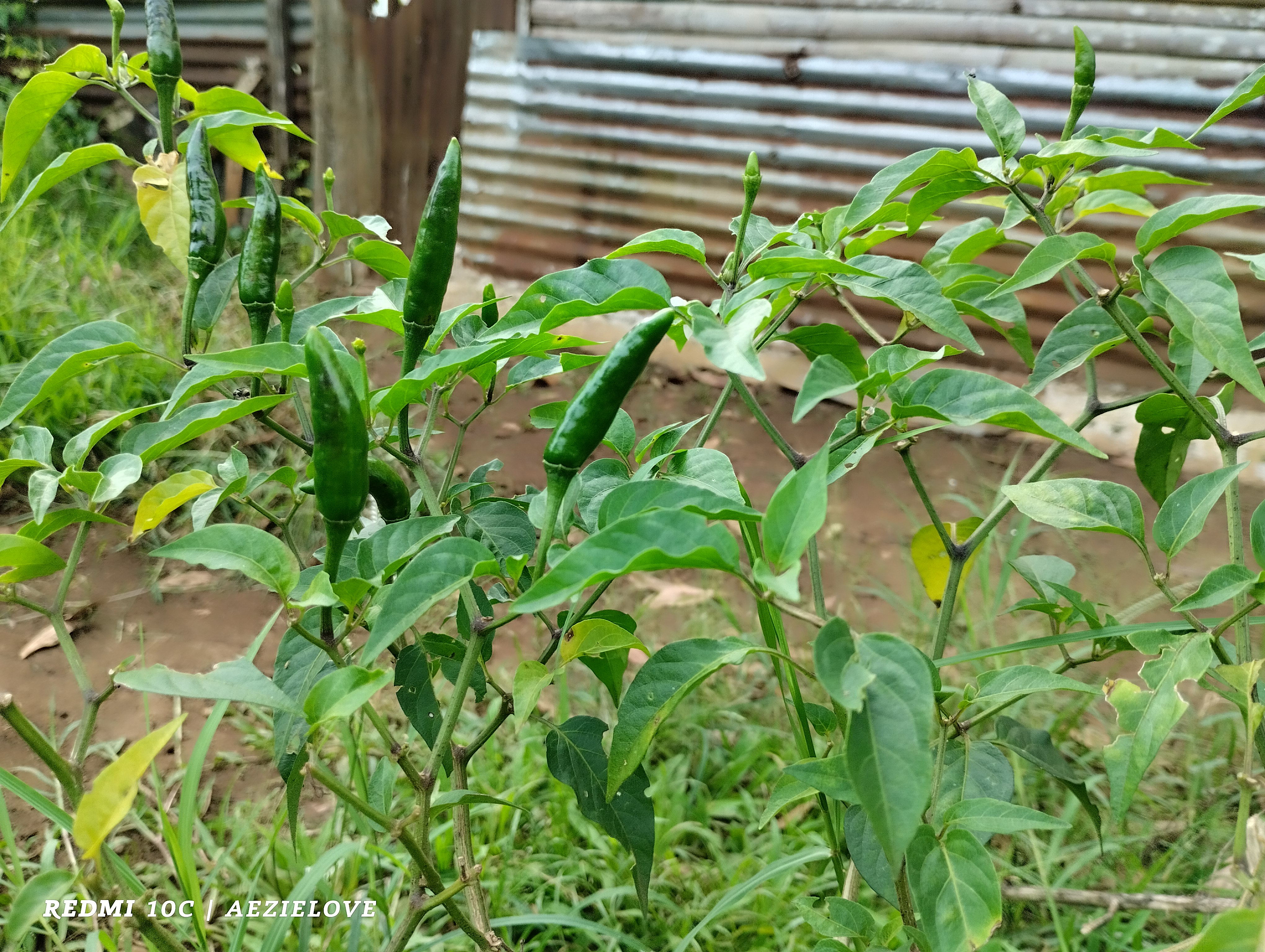 Pepper 🌶️
There are still some we have in our garden like tomatoes, sweet potato, water spinach, lemon grass, bell pepper and pandan. We're still planning to add more soon so we can save in spending money on viands. Having vegetables at home will lessen the budget that will be intended for the viands.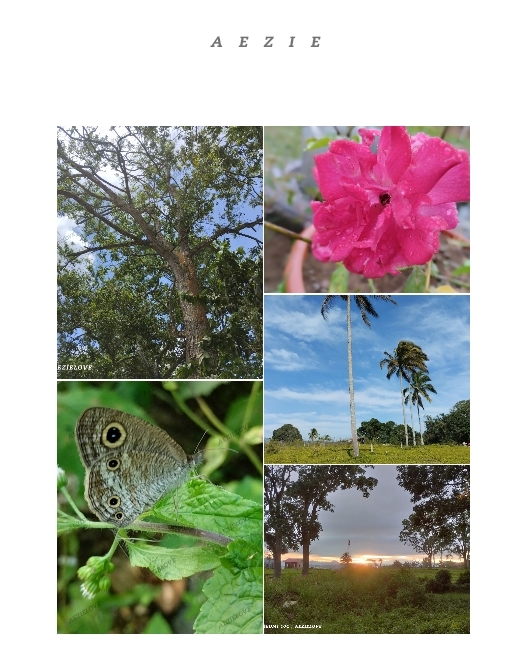 Some of the photos I captured and saved in my phone's gallery
The last thing that I learn to love is taking photos of those beautiful things I see around like flowers, sky, trees, insects and other pretty things about mother nature. I am not expert in angling the camera for a better view but I'm already happy to have take a clear photo of those things I had seen.
How did I know about Hive?
Well, I have known Hive since the time I started blogging in read.cash. I read lots of stories from different users about their Hive journey, their accomplishments and other things related to Hive. I had even signed up and been active for more than two months before but had to stop when life gets busier. There are times that I planned to get back into blogging but never had the chance to do it since these past months my eyes get watery and it pain a little whenever I am expose to the cellphone's brightness for longer time. On the first week of July, my old phone got damage and the sad thing was I never get the chance to save my Hive keys. It was only save in my notepad so I loss access to my Hive account. It was my mistake not sending it to my other email just in case things happen like that which I regret not doing so. But now, I learn my lesson already. I had already save my keys and sent it to my secondary email address so that in case same things happen again, I can still access my account.
Then, one of my friend @jeansapphire encourage me to get back to Hive by the time I get a new phone on the last week of July but whenever I tried to sign up an account using Hive.io, Ecency and LeoFinance, it always an error so I stopped trying to sign up and only tried again yesterday using D.buzz and thankfully it was finally a success. I'm happy to be here again, to learn from each and everyone as I start building my name once again and I'm excited to know and meet old and new friends.
Aside from @jeansapphire's encouragement, I also inspired to blog again here after reading @Mitch18's blog in read.cash about. She is one of the hardworking mom that I know and I am really inspired with these two amazing mom's blogging journey which is why I tried Hive for the second time.
What to expect in my blog?
I don't have much to share about as mostly I'm just at home. So most of my blog content will be about motherhood experiences, nature, photos that I took, foods, our pet cat and some entries to some events that I will find here as I explore every communities.
Before I end this blog, I would like to thank @anonymous02 for his ebook How to: Write and Earn on Hive
(Beginner's Guide). It's more than a year since my last blog here in Hive and I forget some of the things that I had learned before like making an embedded link and highlighting some words so I tried reading his ebook again. It takes some time finding his post about his ebook in HivePH discord and gladly after scrolling some helpful guides, I was able to see it. I downloaded and read it before I start this introductory post.
I think that's all I have to share for now. I hope to learn from each one of you who I come across to and I hope to gain some new friends here too.
See you again on my next blogs! Thank you for reading!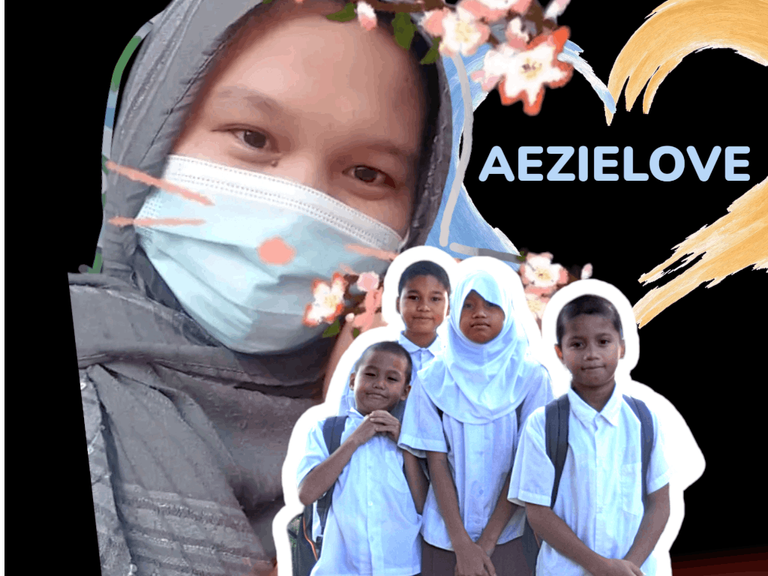 ---
---