Unleashed. My collage for Let's Make a Collage - A Contest for All Creatives on Hive - Round 93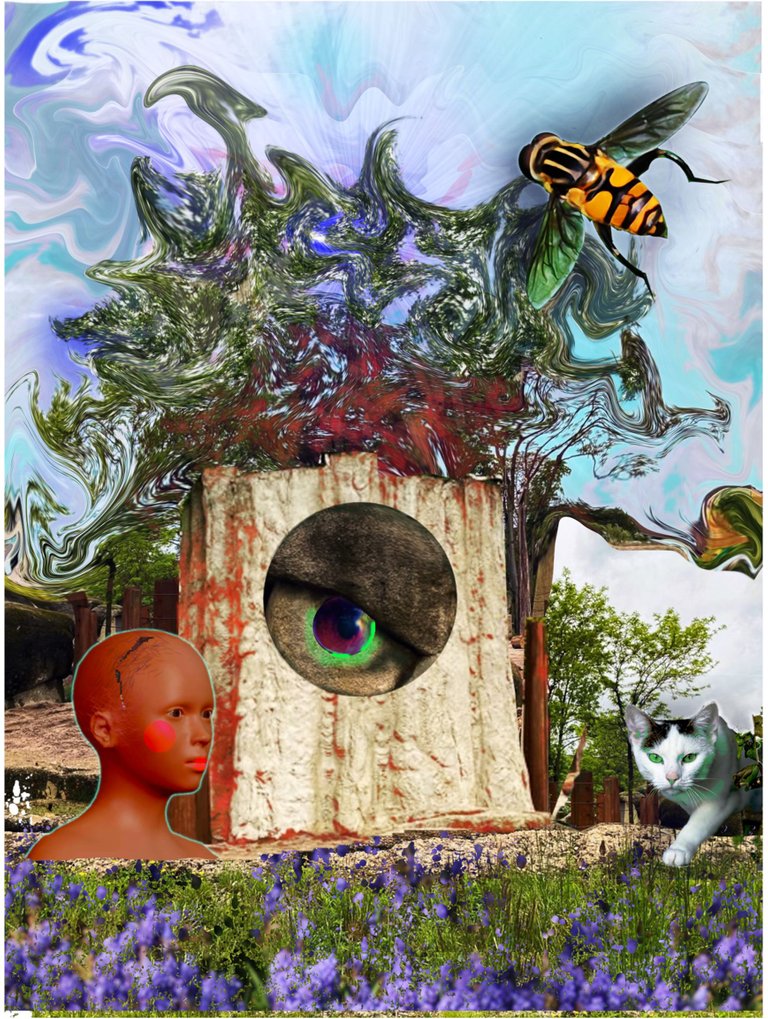 What a joy to make a collage again!
Although I don't exactly bring beautiful themes, I know.
They are disturbing subjects that haunt my thoughts.
A lost, absent girl.
A tree falling apart in the ether.
From another universe, an eye looks incandescent.
But behind it there is a cat. Can you see it?
It comes from the world here to the world there.
You haven't read it wrong.
In this world things work a bit backwards.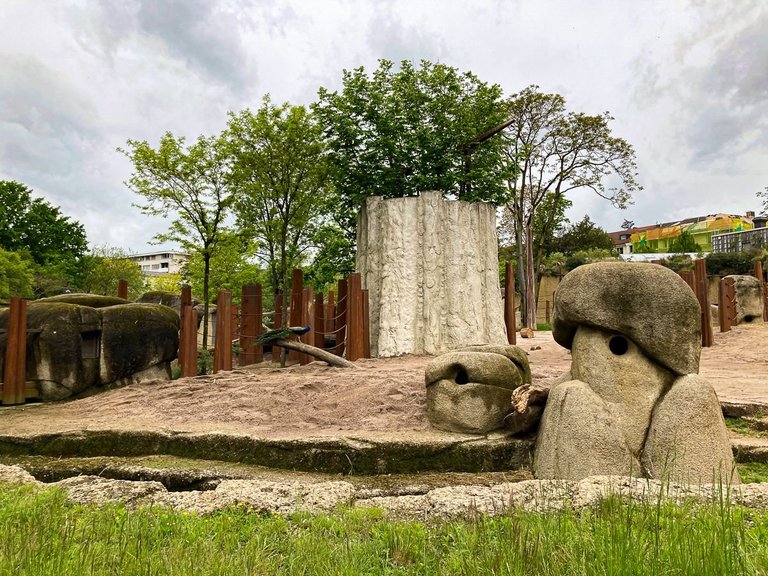 @Shaka didn't say it, but I'll ask him: where is the strange place I see in this picture. What is it? It has given me dreams. They are dreams in which doors to other worlds open.


I love getting back to participate in this energy and the wonderful library of community images.
For my collage for this [Round 93] (https://peakd.com/c/hive-174695/created) (those of you reading me should be encouraged to participate, you won't regret it), I used the following images provided for #LIL by these creative hivers:
Eye
Author @anibal-aa
https://peakd.com/@anibal-aa/lil-let-s-build-the-lmac-image-library-sculptures-eye-and-light-bulb
Hoverfly
Author: @akukamaruzzaman
https://peakd.com/@akukamaruzzaman/lil-some-insects-in-the-order-diptera-have-been-added-to-the-lmac-library
Cat
Author: @louis88
https://peakd.com/@louis88/lil-different-views-of-my-neighbors-cat-hi-res-lmac-image-library
Lavender flowers
Author: @m1alsan
https://peakd.com/@m1alsan/lil-lmac-library-participation-3-flowers
And the base photo provided by the amazing @shaka.

Thanks to all of you!
---
---