UFC Strawweight Randa Markos gets a much needed win
Some fighters, win or lose, you root for every time. I'm sure many UFC fans know what I mean.
For some reason I always root for female UFC fighter Randa Markos. She's a fun fighter, and often the underdog in many of her fights, at least as of late.
Markos does hold some notable wins over Angela Hill, Ashley Yoder, and Carla Esparza. Markos also fought Marina Rodriguez to a draw in 2018. Currently, Rodriguez seems to be extremely close to a Strawweight Title Fight. In general Markos has fought some really good competition throughout her MMA career. Markos has been in the UFC since 2014.
Markos has always been really well rounded, tough and athletic. She has a lot of ability, she was always just finds herself a shade behind in fights. I always felt she had good potential, she just needs to evolve and improve a bit more.
With her intriguing career, and good potential, and her sort of underdog vibes she's been giving off lately, I just find myself rooting for her. She's pretty easy on the eyes as well.
She's hard to miss when she fights. She notoriously fights with sharp dyed red hair and red clothing on to boot. Many fighters of both sexes fight with dyed hair, but she has committed to the look. Red hair, red clothing. It suits her well.
It's been a real struggle for Markos in her career recently. Markos entered her bout tonight carrying a four fight losing streak. It's highly likely her UFC career could be on the line with a loss.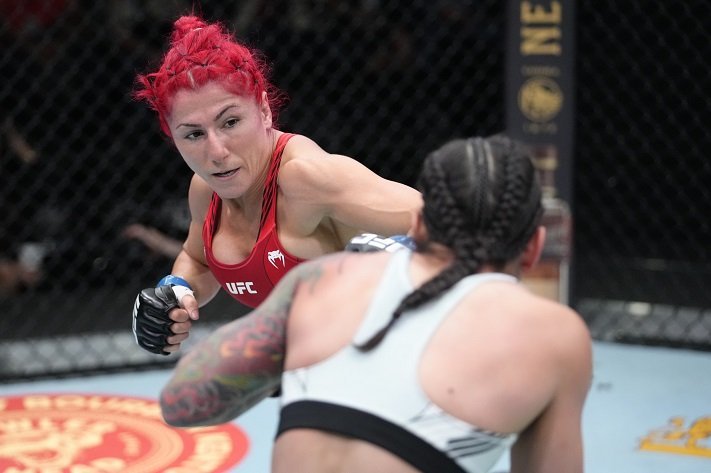 Src
But tonight Randa came in focused and really put it all together. She looked strong, and improved. Michael Bisping says she wanted to fight without thinking as much and I believe she did just that.
Markos looked improved and well rounded as always. She showed composure on the ground when she was temporarily in trouble.
The area I believe she improved most noticeably is her striking and striking power. She has some noticeable pop on her punches that was great to see.
Markos is not the most dominant fighter, but she is scrappy and game. She can compete with anyone in her weight division I believe. She literally can't seem to get on a win streak, she nearly always wins and then loses one after.
Perhaps after her trials and tribulations throughout her career, she can start a win streak for once and finish the last chapter of her career strong.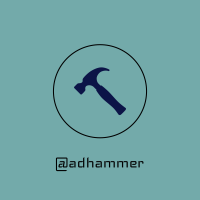 ---
---