Titans maintain a nice lead in the AFC South thanks to the Colts MAJOR CHOKE in OT on MNF

It's a long season yada-yada-yada anything can happen still yada-yada-yada.
The Colts losing any game puts a grin on my face. What can I say, I'm a simple man. The Titans could go 0-17 and the Colts could be 16-1 and I'll still be happy to watch the Colts fail LOL.
This was an interesting game to watch because it's a matchup between two Titans rivals. I really really am not a fan on the Ravens either.
But since the brain dead ESPN commentary low-key indirectly insults/dismiss the Titans, and since the brain dead commentators lowkey/indirectly were saying the Colts still had a chance to win the AFC South, my mind was then made up as to who I want to lose, and I was hoping the Colts would lose.
It was a tough choice because I would have highly enjoyed watching the INCREDIBLY overrated Ravens lose too because that would have made the Titans victory over the Colts look pretty good.
But still in the end I was rooting for a Colts L and oh boy did I get what I wanted, and then some.
It would have been one thing if the Colts got blown out but I mean this type of heartbreaking loss the Colts suffered is the ultimate dream for Titans fans.
The Colts were really genuinely in control of this game for about eighty five percent of the contest.
They had a 22-3 LEAD in the second half!!!!
Until well, they didn't.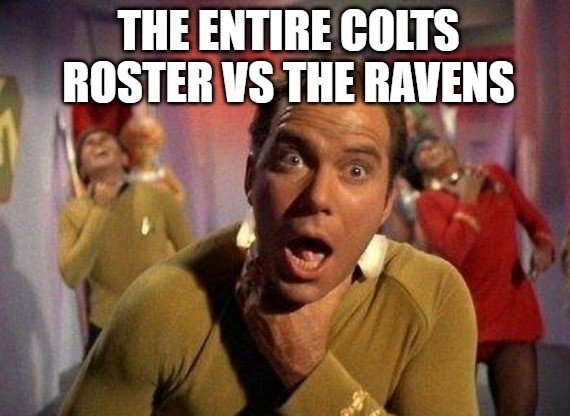 And I mean hey, the Ravens could easily have like three losses without that miracle FG vs the Lions and if they didn't make that comeback tonight vs Colts. So it ain't like I am overly worried about them either.
In the end the Titans end Week Five with a two win lead in the AFC South and a head to head win over the Colts which awards them the tie breaker advantage.
Current AFC South Standings
Tennessee Titans 3-2
Houston Texans 1-4
Indianapolis Colts 1-4
Jacksonville Jaguars 0-5
Hey, can't blame the Titans for being in a terrible division! Dang, I'm HAPPY about it!
Hopefully the Titans can stretch their lead as much as possible going forward.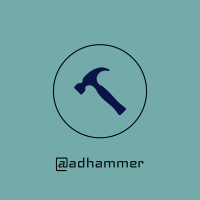 ---
---