Titans lose an absolute heartbreaker in OT against the Jets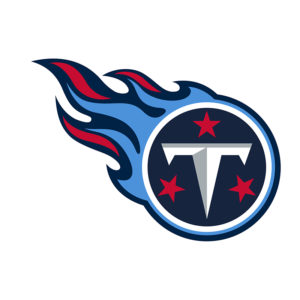 Well, wow. That was quite a game. It could have ended in a tie if Titans kicker Randy Bullock could have hit a 49 yard kick at the end of overtime.
I have so many mixed emotions. The Titans gave out all effort, man. They may have slept on the Jets for a second I'm not sure but man guys played hard. The Titans should have lost this game on numerous occasions but they kept battling.
On one hand it's good the team played well without Julio Jones or A.J. Brown and a lot of key defensive players like Bud Dupree. On the other hand the Titans took a loss at just a terrible time.
The Titans have got a tough schedule in 2021, and so it would be really nice for the Titans to get some wins while they play weaker opponents. Being 2-2 at this point, I mean it's not the end of the world, but man it's not going to be easy.
Unless of course the Jets start playing better and turn out to be a better squad, who knows. I'm just saying that you never know how good teams will be year to year. So perhaps some of these tougher opponents won't be as tough as they were in 2020. It is only about to be Week 5. 13 games left.
There is a lot to complain about for sure. Poor redzone offense, the offensive line was absolutely atrocious. The offensive line as a whole has been very disappointing. Just an absurd amount of sacks on poor Tannehill. The defense could be better especially with the deep ball.
Hopefully a lot of the team's younger players can learn from this game. Hopefully A.J. Brown, Julio Jones, Bud Dupree and other key players can return soon. In a way it's good they got rest, I guess.
Just a tough game against a young team in their home stadium with their backs against the wall not wanting to be 0-4.
The inconsistency as a team is also worrisome as that has been a theme over the years with these Titans teams.
2021 is likely going to be a bunch of stressful games. Unfortunately the Titans don't seem to be a juggernaut like all fans dream their teams to be. Doesn't mean this team can't accomplish a lot.
Titans were just not quite sharp enough today.
Onto Jacksonville. Hopefully a winnable game, but who knows anymore LOL. A win would be huge to keep more control of that division, which is huge.
---
---