Titans get a much needed win in Wacksonville!
The Titans got the job done today against the division rival Jaguars in a massively needed win.

Src
The Titans had an interesting game against the Jags. The Titans were in control for the most part. I will say though, the Titans showed some improvement. The Jags are an improving team playing a divisional game in their home stadium. It was not a very easy game really.
There were no doubt a lot of precarious moments throughout. In the first half, it was a lot of the same old sort of poor defense Titans fans are used to seeing. I can't put my finger on this defense. They are good at times, and like weirdly bad at others. There's a lot of aspects of this team I can't put my finger on.
The Jags also almost came back to like, win this game. It was so weird and scary honestly. The Titans were up 18 in the second half and the Jags kept steadily battling. The Titans kind of got a little lazy perhaps.
This game is odd to analyze, I've obviously got some mixed feelings about the game, but overall I'm feeling a bit positive. Henry did his thing and honestly so did Tannehill. Tannehill has been honestly playing really good football. Like, I am so grateful he is a Titan. Good solid QBs are pretty hard to come by. A.J. Brown returned healthy and while he didn't have a massive day, he had a few key grabs and his presence was needed for the opposing defense to worry about.
Henry ran for a cool 130 with THREE RUSHING TDS
Tannehill threw 14/22 for 197 yards 1 TD, he also added 21 rushing yards
The Titans have had an interesting opening five games of the season, no doubt about it. Pretty up and down and they presently sit at a decent 3-2 record. I am hopeful that a win like this, with many good aspects but also still some flaws, that the Titans can start to find their identity more and just get into more of a groove.
More reasons I am perhaps not completely jumping for joy as a fan is because, like I said they were some issues AND the Titans have got a pretty brutal schedule upcoming. It's not that I don't think the Titans can compete but being 3-2 and having a tough schedule upcoming, it's going to be an intense season to watch, stressful. The Titans will really show what they are made of in these upcoming weeks. The Titans still have games against the Bills, Chiefs, Rams, and 49ers. Not to mention every other game will be hard as the Titans found out the hard way vs the Jets.
BUT....
Thanks to the AFC South being perhaps the worst division in the NFL the Titans have the lead in the division. I am not complaining by any means!!! Ideally the AFC South is as bad as I hope it is and the Titans can at least get some easy dubs within the division.
Also as a Titans fan I LOVE to see the Titans hand the Jags a big fat L. I don't care how bad the Jags are, its a fun feeling. I hope the stay STINKIN.
Matter of fact, the Titans have been doing work against the Jags in recent years and it's fantastic.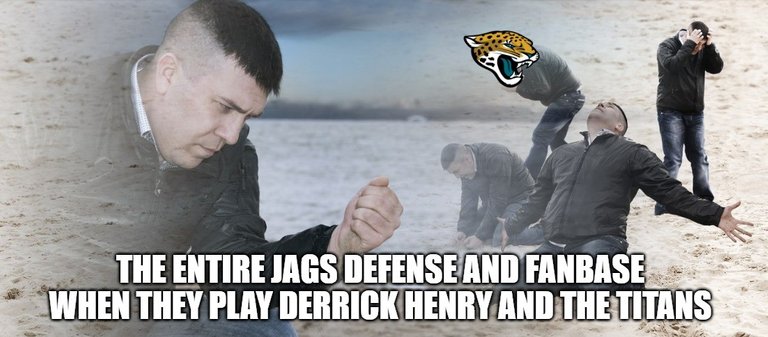 I am going to enjoy this dub as a fan. A Titans win is tasty always!!! Feels goooooood.
On to the Bills on MONDAY NIGHT FOOTBALL BABY!!!! Lets smash them like last season!!!!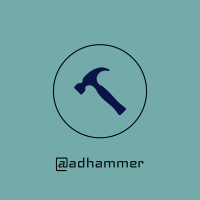 ---
---