Zucker-bug
Zuckerberg Apps Down
FACEBOOK, INSTAGRAM & WHATSAPP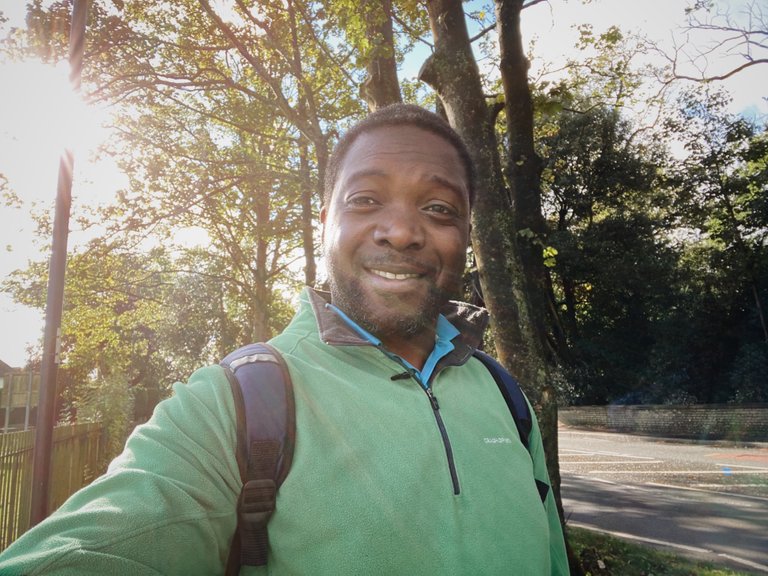 This is me, out and about, blissfully unaware of the global Zuckerberg social media outages.
Facebook, Instagram and WhatsApp went down (apparently globally), and I didn't notice. This wasn't the case for millions of people around the world, many of who took to the remaining social media like Twitter and Youtube to talk about it in one way or the other.
I'm not on Facebook, I'm glad to report. I left almost a decade ago since they made it clear they had no interest in user privacy. That was way before it got as evil as it is today. I do use Instagram and WhatsApp mainly for communication with contacts. I'm a part of some photography groups that I only contact on Instagram even though I hardly post anything on there these days. I only use WhatsApp to talk to my parents since my mum refuses to sue anything else.
I have a slight recollection of trying to look at my messages on Instagram and it said there was "no Internet connection", or something to that effect. I just assumed it was an issue with my phone/data service, as is often the case recently, and closed the app.
Later in the day after returning from my walkabout and outdoor chores, I settled down to watch some YouTube videos only to see my feed awash with complaints about the social media conglomerates being down.
I don't think many people realise that Facebook, Instagram and WhatsApp are the same company, well, at least they're owned by the same guy - Mark Zuckerberg. They probably share the same node where they sift through all posts harvesting your personal data for profit. That's likely what went down - taking down all three apps, and the illusion of them being separate companies, with it.
They are the same company with a single point of failure!
Twitter was up, and of course, our beloved Hive was chugging along with zero issues. I spend more time on our blockchain now than I do on any other site, which is one of the reasons why I totally missed the outage, or it had no effect on my day what so ever.
---
Conspiracy theories /
We live in that world now where nothing ever "just happens" any more, especially on such a grand scale. Companies like Facebook are so big now that such outages affect people in nearly every country of the world.
I saw a whole bunch of conspiracy theories and videos of people moaning about government censorship. Hey, I'm not saying any of them isn't true, but I just find it funny how quickly these theories spring up because of the climate we live in now.
Some people in Nigeria, for instance, were immediately attributing it to some kind of government shutdown to prevent them from agitating. This is plausible, of course, following the country's banning of Twitter and attempted censorship of the extremely popular WhatsApp messaging app. Nigerians quickly realised, however, that there was more to it than that since VPNs didn't resolve the issue either since it was a global outage.
---
One thing that must be pointed out is how much people around the world have come to depend on social media for communication, entertainment and income! That outage cost many business an untold amount of money. One may take it for granted if one isn't a business owner, for example, that takes orders over Instagram or market their products via Facebook. These outages are now a lot more than a slight annoyance, they threaten people's livelihoods around the world. That's a lot of power in the hands of just one guy eh?
Peace & Love,
Adé
---
---