Traveling home by plane was the generosity of a good friend.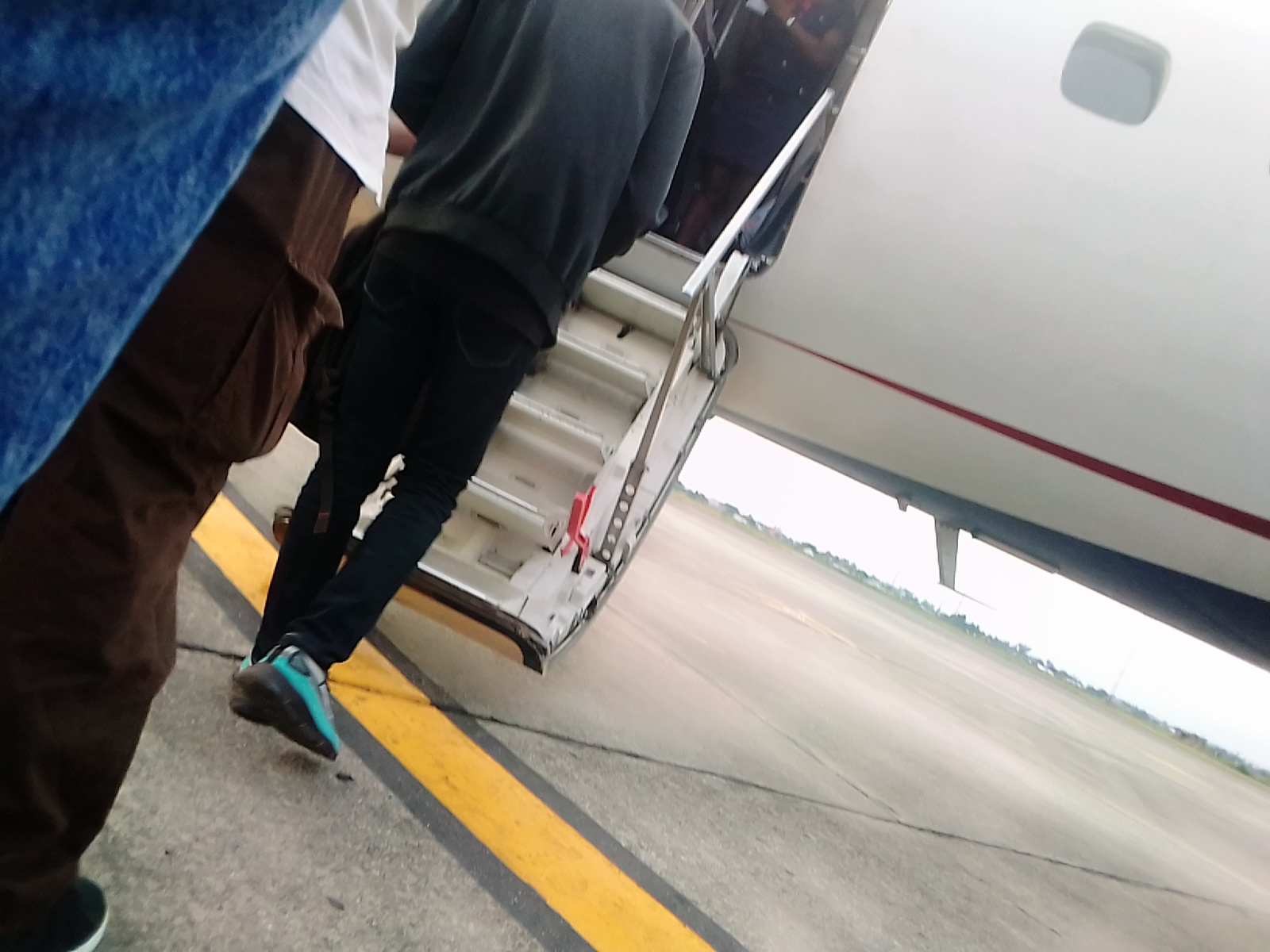 Generosity is what I like the most about Hive blockchain, it is a bond that unites everyone from different parts of the world, I thank all of your comments and wishes for my achievement a week ago, your support and generosity is what gives me hope traveling by air.
There is a lot going on our way Nigeria, as I said about most of the danger of traveling by the road in my previous post, traveling back on the road has given me a lot of thoughts and no peace of mind. But God did it in wonderful way, God bless me through someone on this blockchain then I was able to travel through plane.
---
My trip
I left Cross River at 6 o'clock in the morning to catch my flight in the capital Calabar, I arrived at the airport at exactly 2 o'clock in the afternoon, meanwhile my flight is still in 5 o'clock, so I have to wait and spend my time around the airport. As I'm waited the attendant told me I am free to explore the area before my flight time.
What did I experience?
I have a lot of experience during my short time at the airport, outside it is full of people waiting to pick up their relationship from the airport.
I also found this old and abandoned car outside, the owner might already forget about it just by looking at the car it looks like it has been there for a long period of time.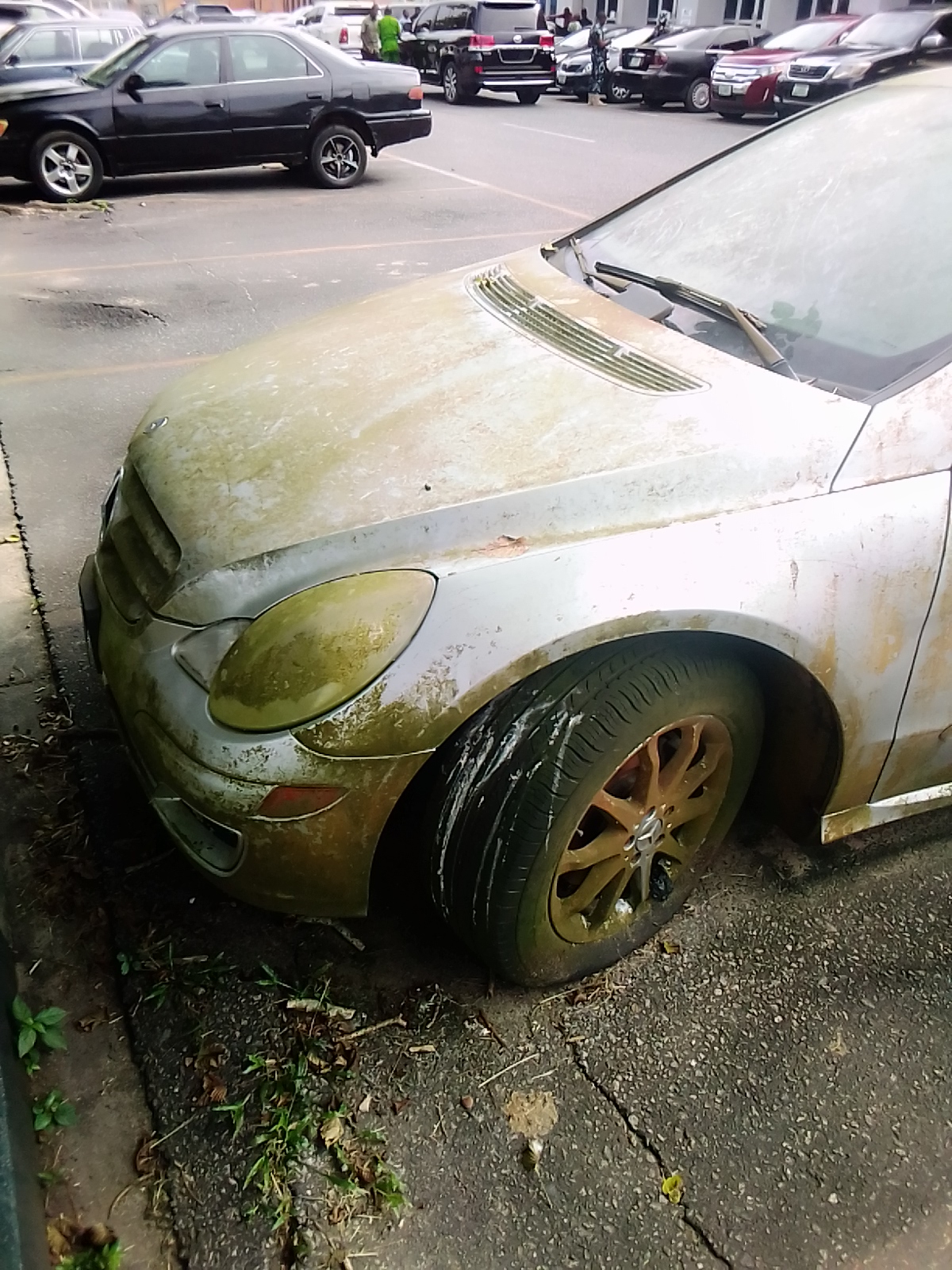 ---
Already at 4 o'clock and 40 minutes I went back to check-in, I held my luggage (2 bags) on the weighing machine, it weighs 26 kg, while the actual kg per passenger 20 kg, that means I have an extra 6 kg, the cashier asks me to pay the sum of 3000 naira ($6), otherwise I would not have a pass, I have no choice, I pay the extra charge.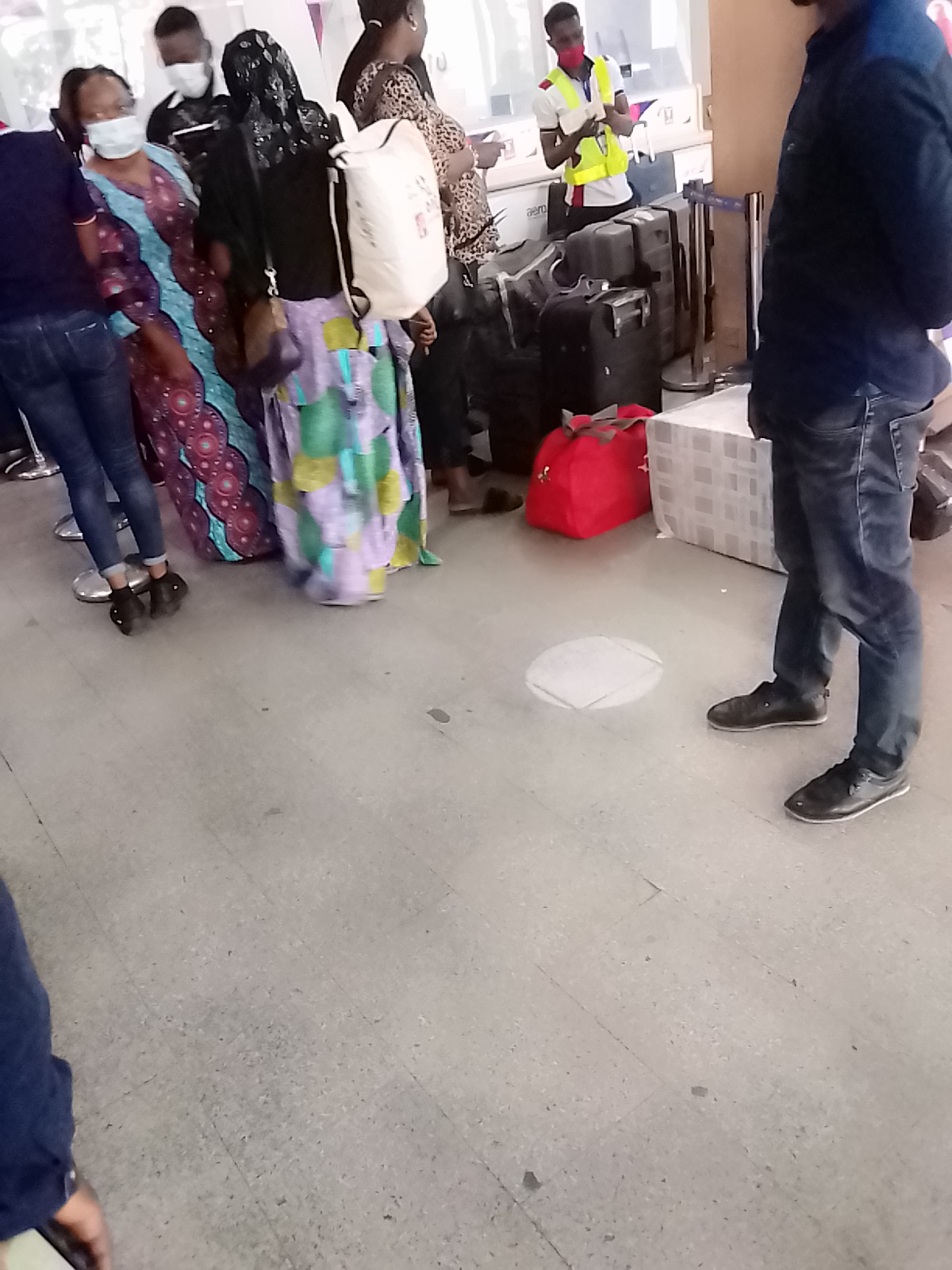 After having the pass I was directed to the departure hall to wait for my flight.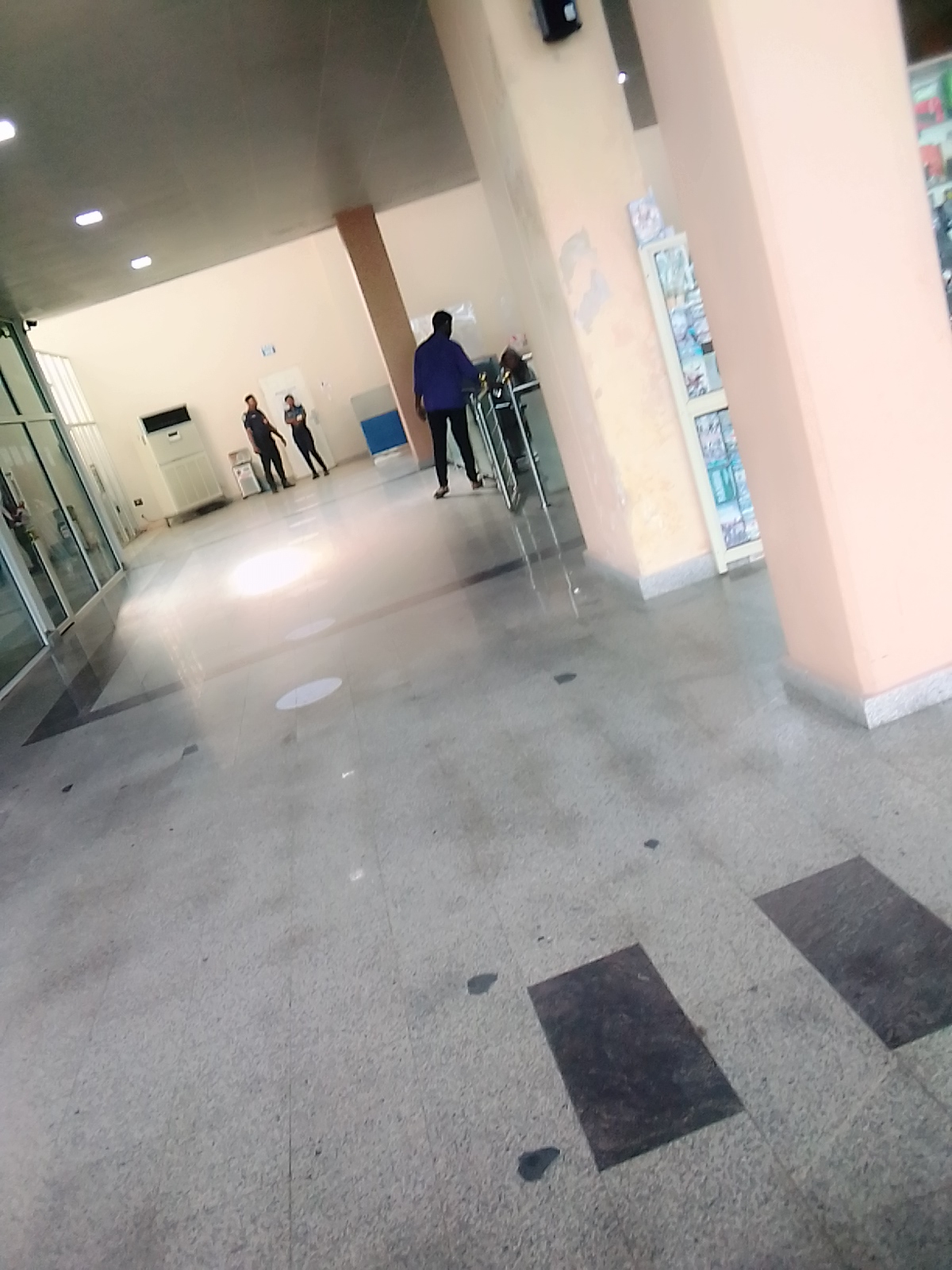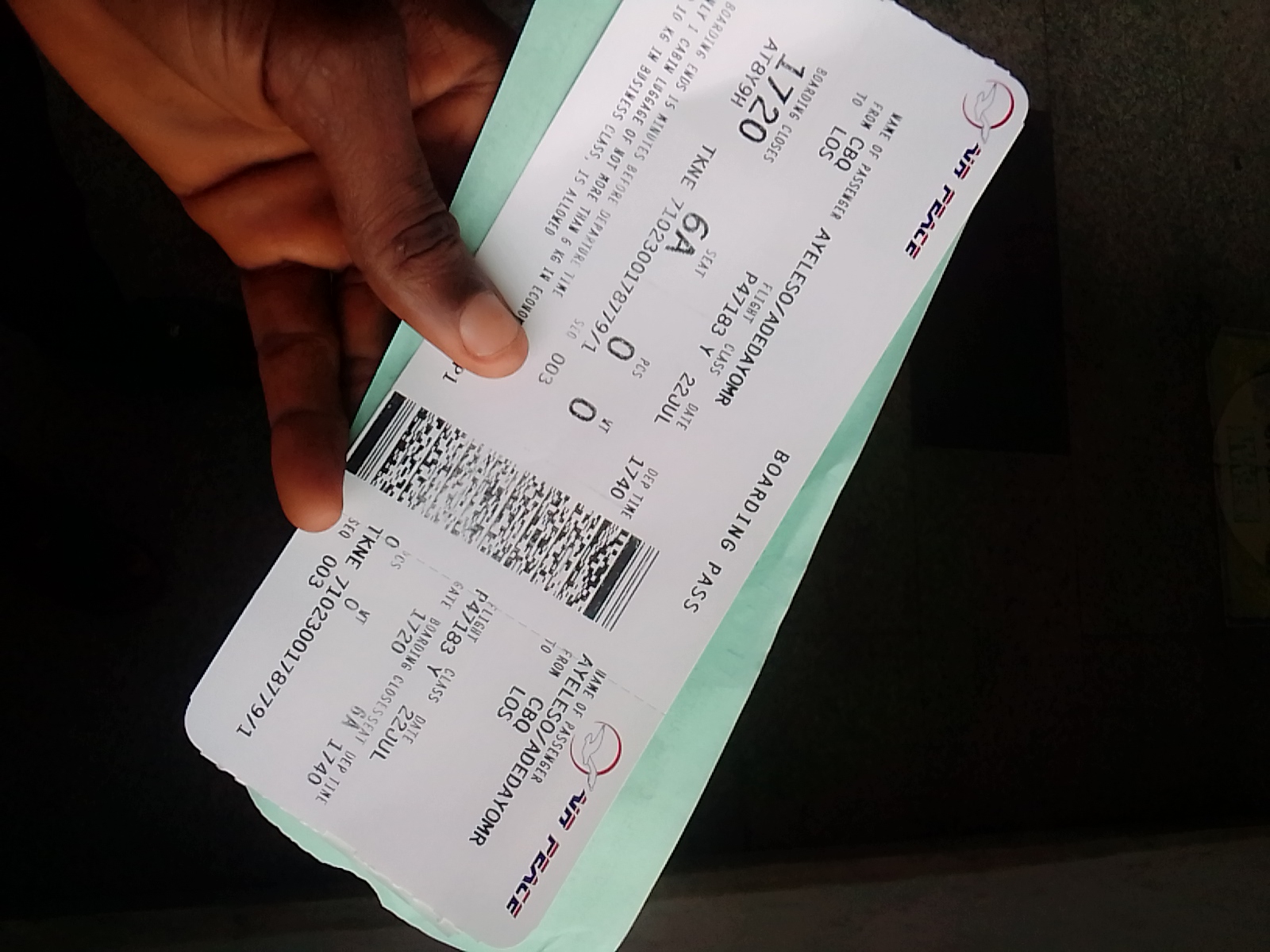 Since it is already 17:40 we are expected to be on board, it was announced that the flight coming from Abuja will be slightly delayed from it arrives. While waiting for the plane, I took photos of people sitting in the departure hall waiting to fly, at the moment the sun's rays reflected through the glass, I moved the camera closer and took out the beautiful yellow sun and saved it in my gallery.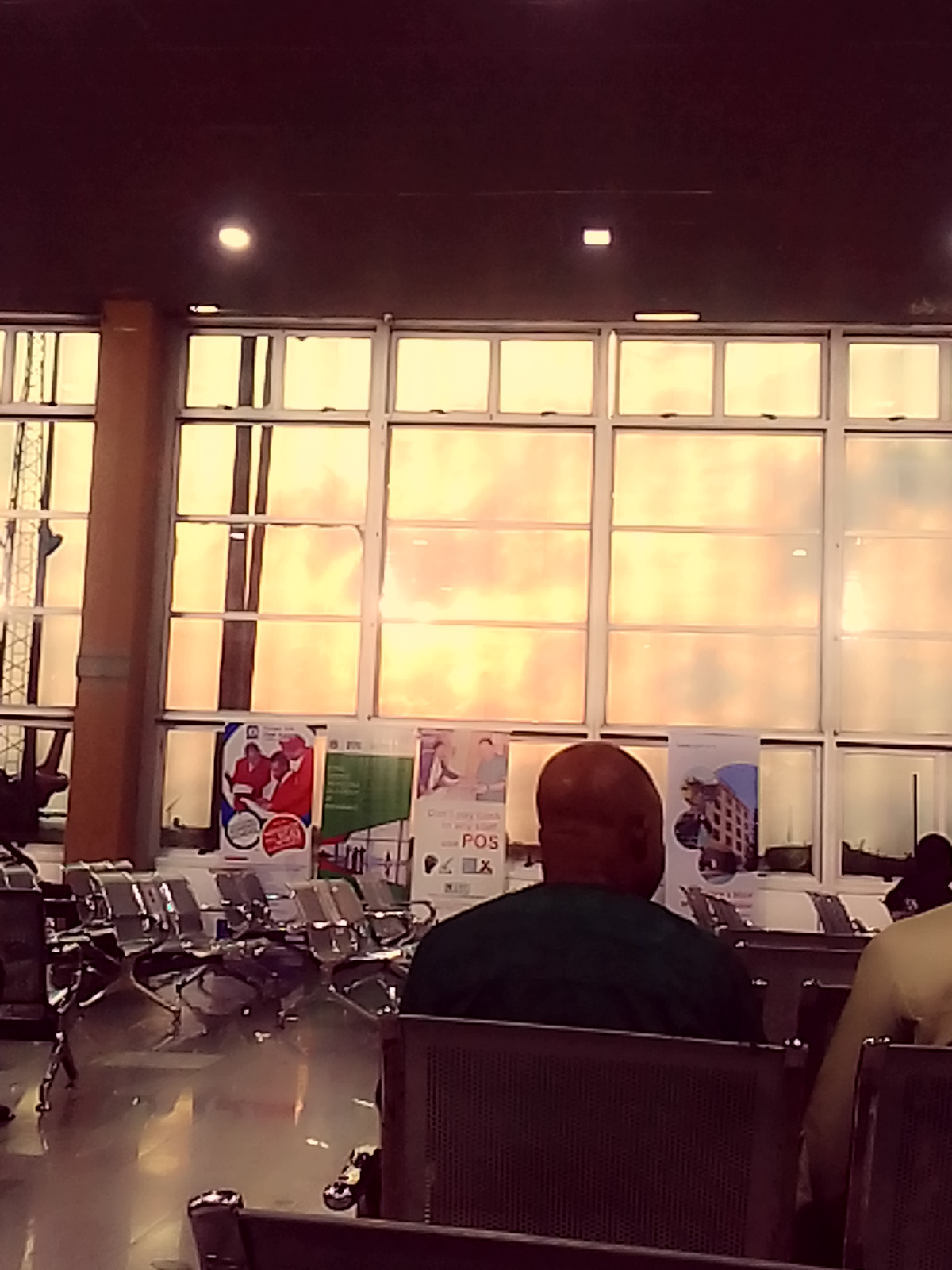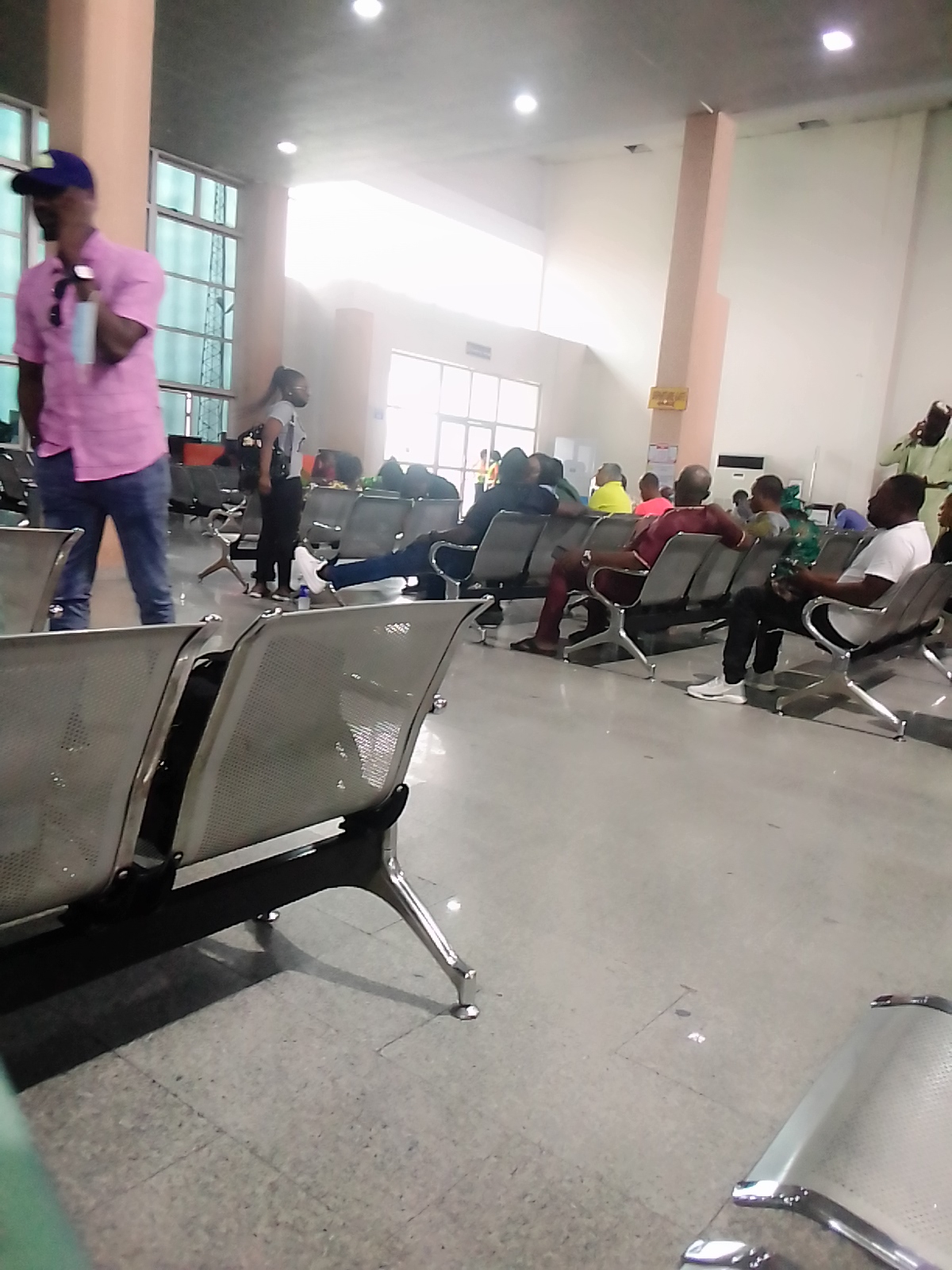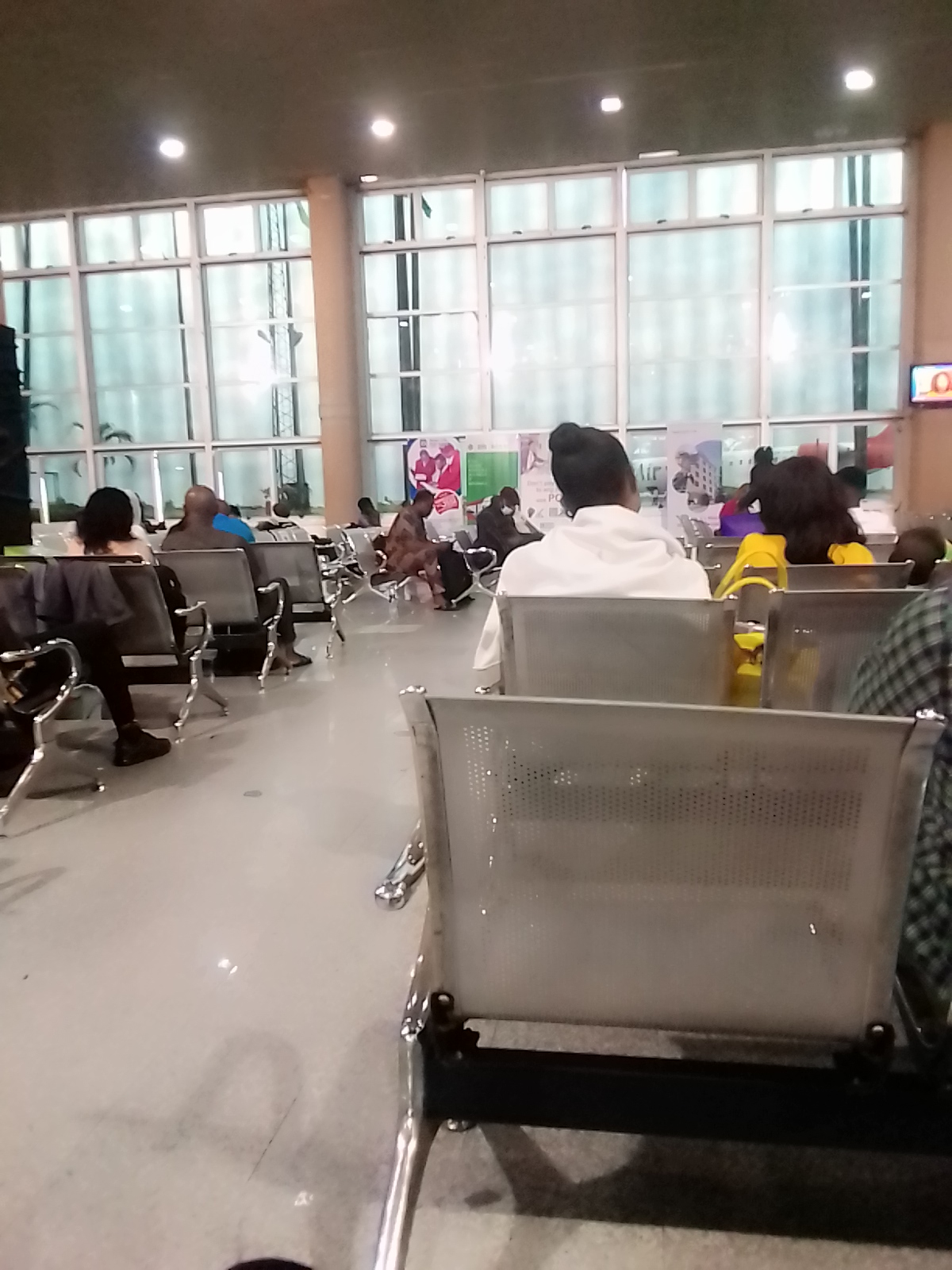 But exactly at ten minutes after six the plane arrived at the airport, everyone went out to board the plane.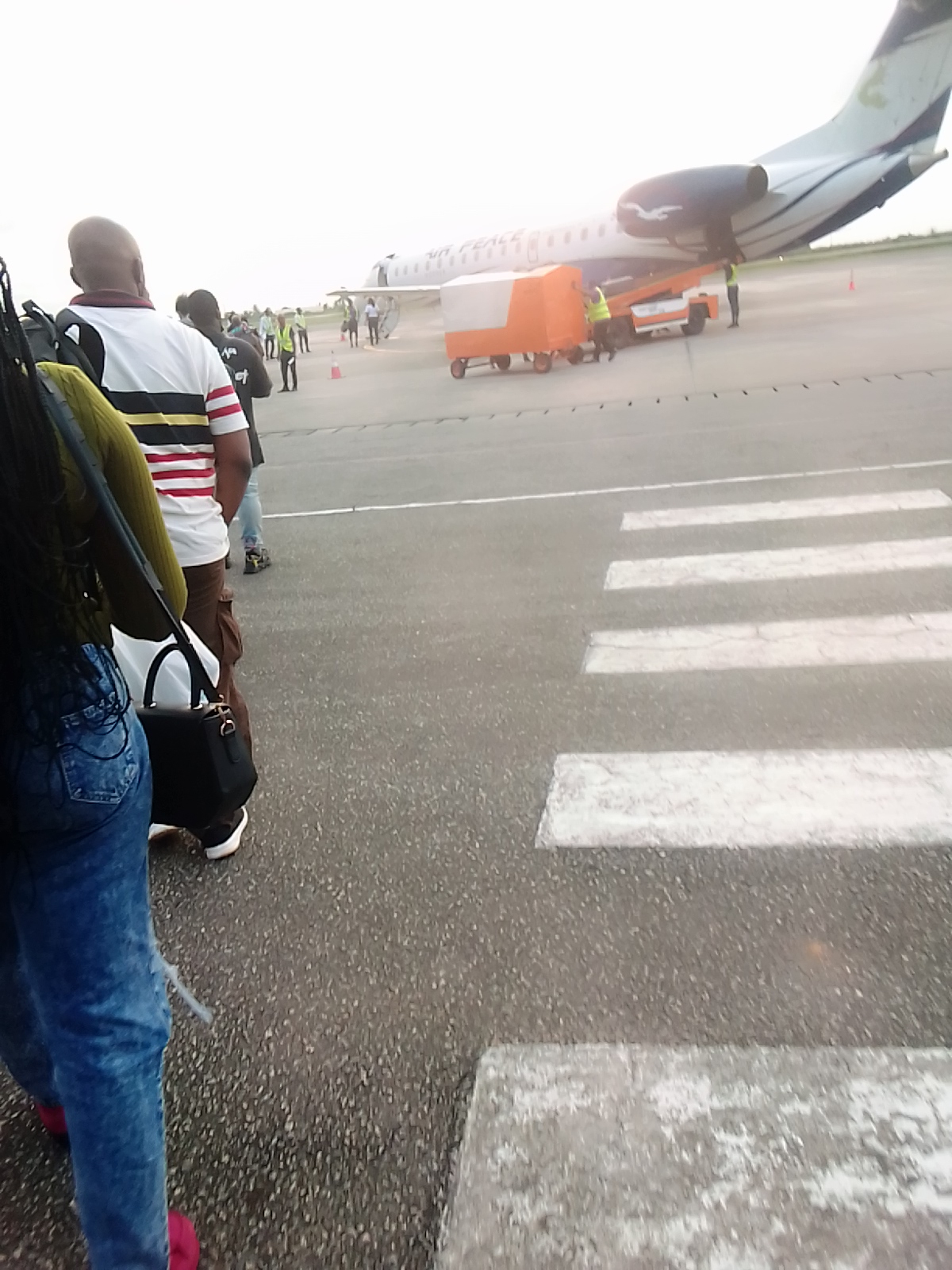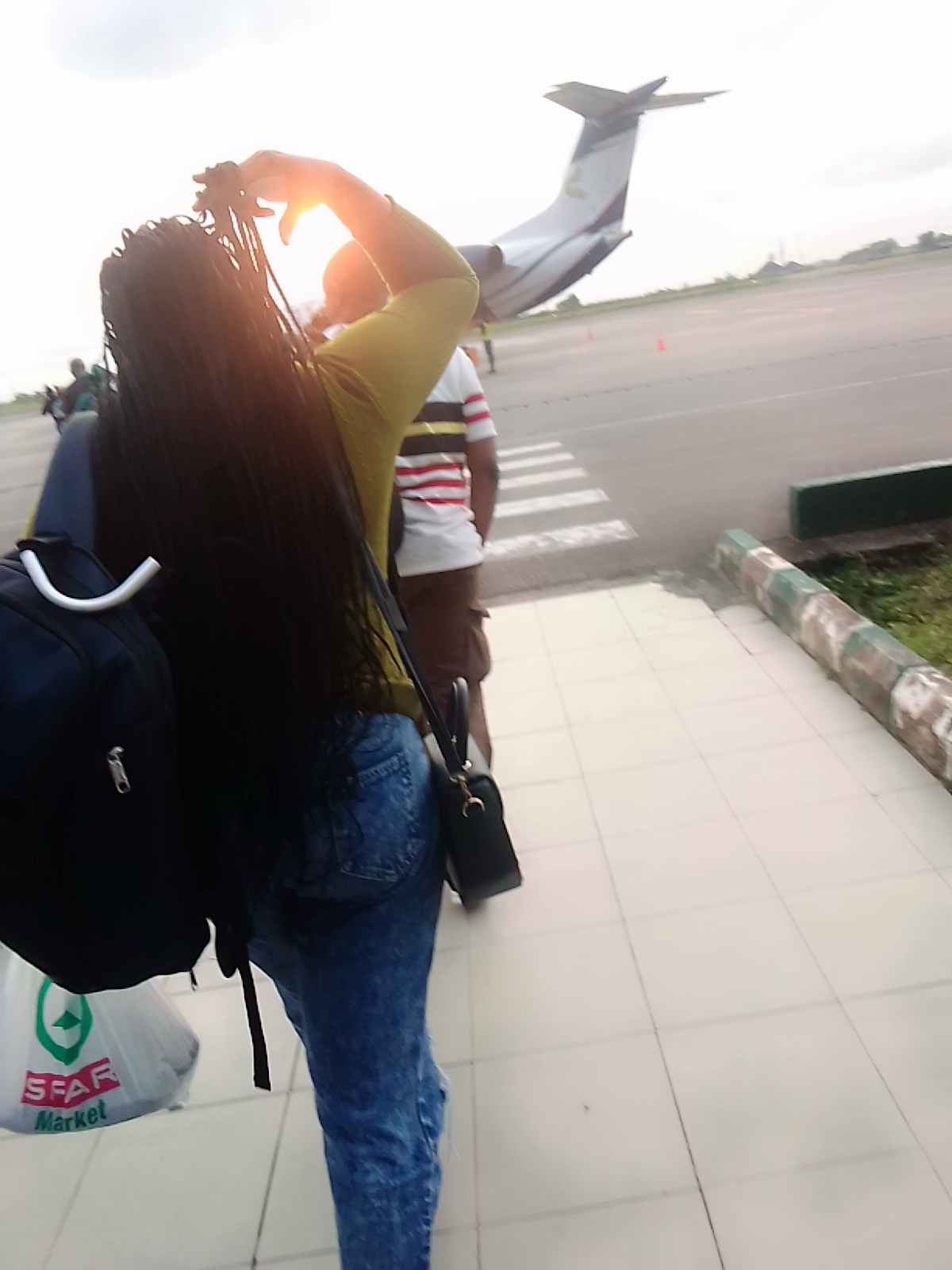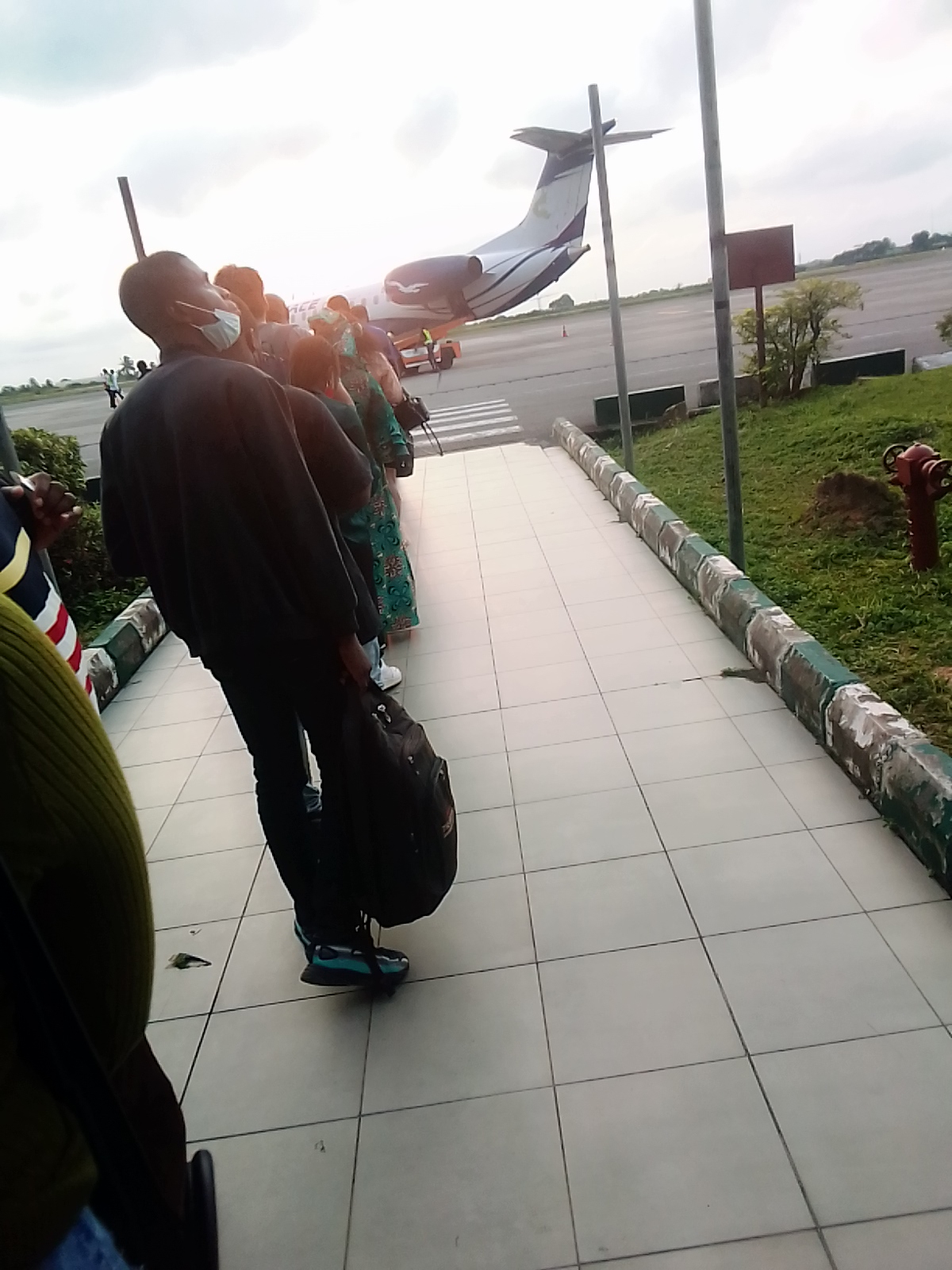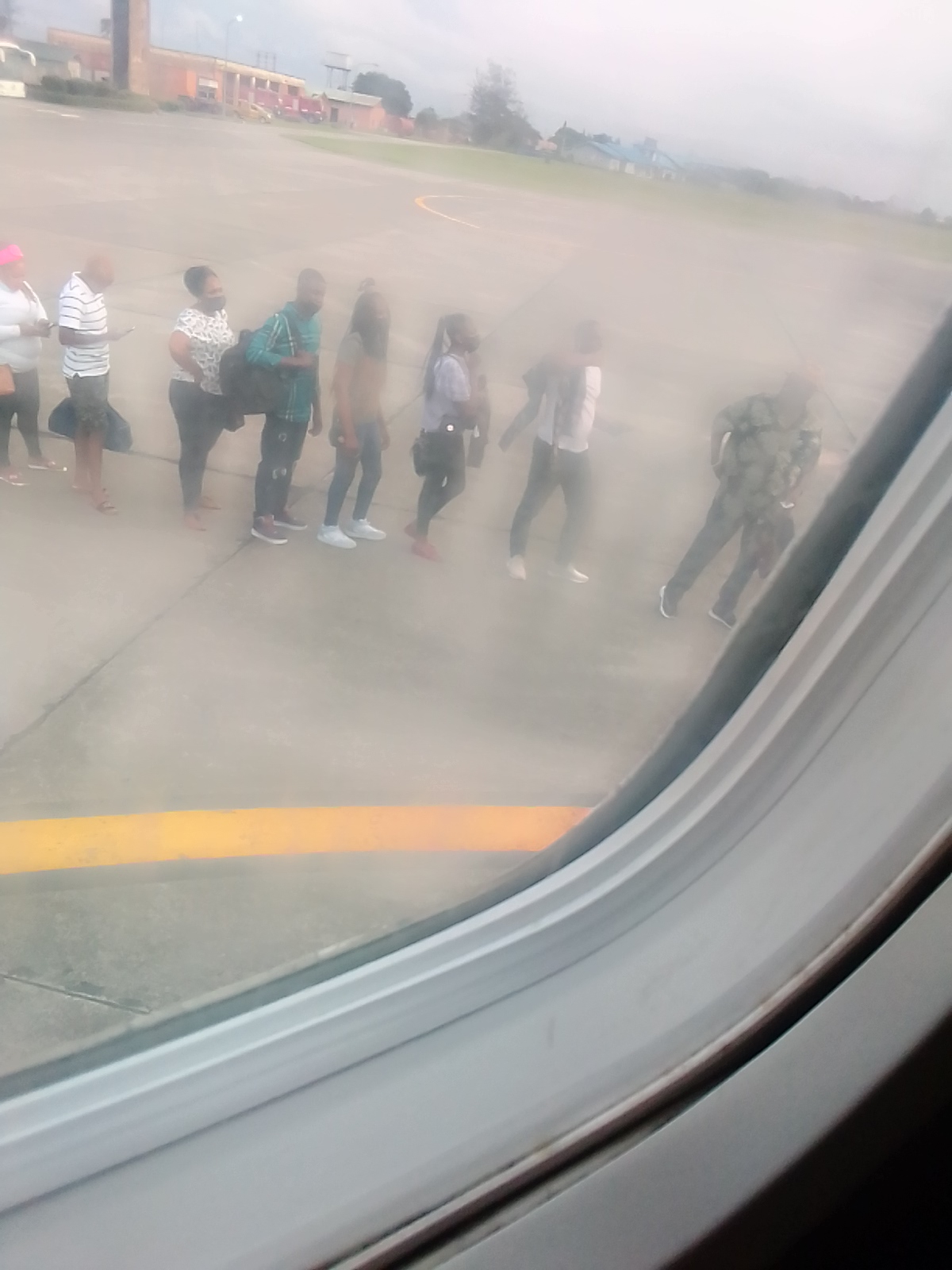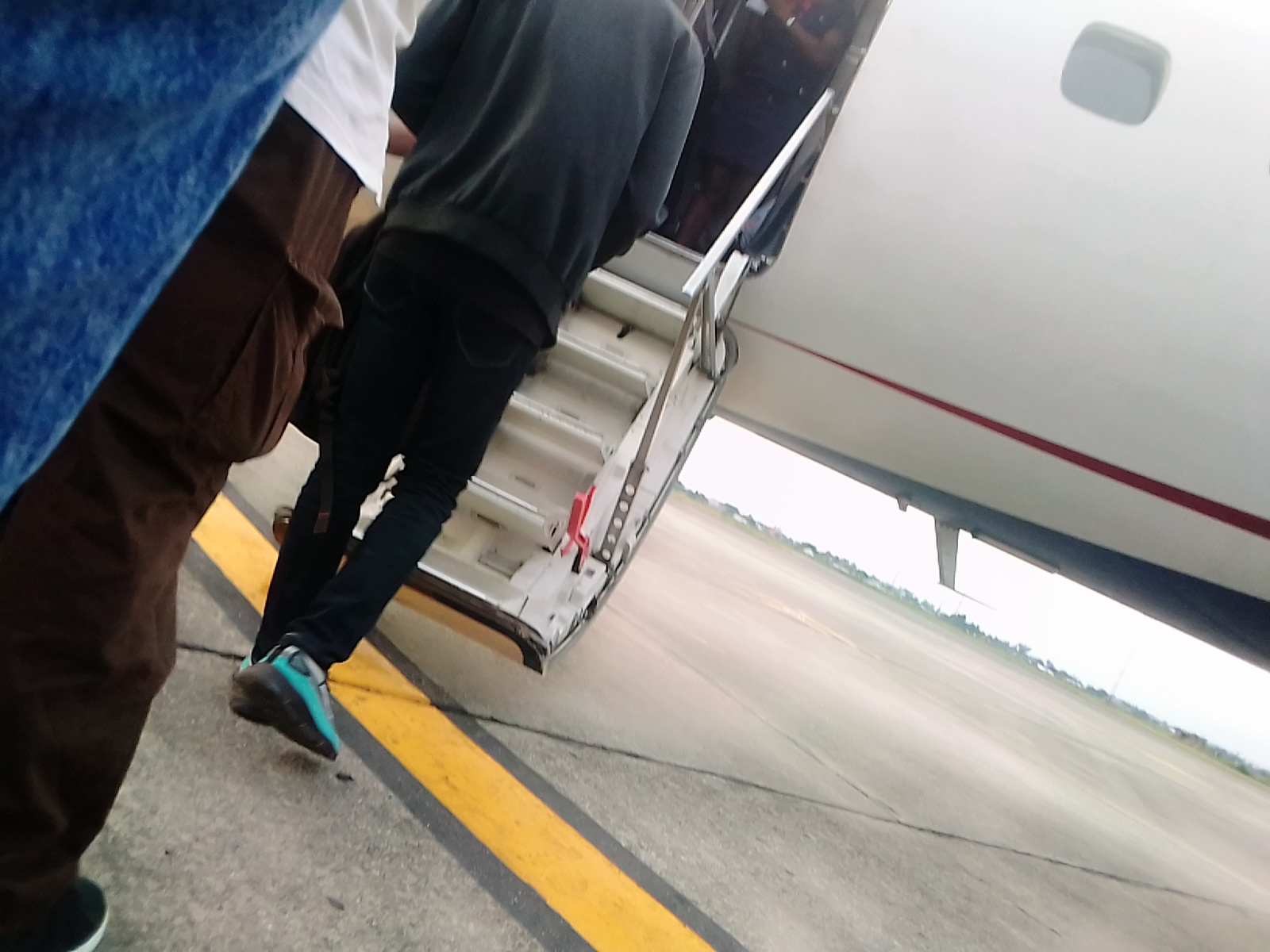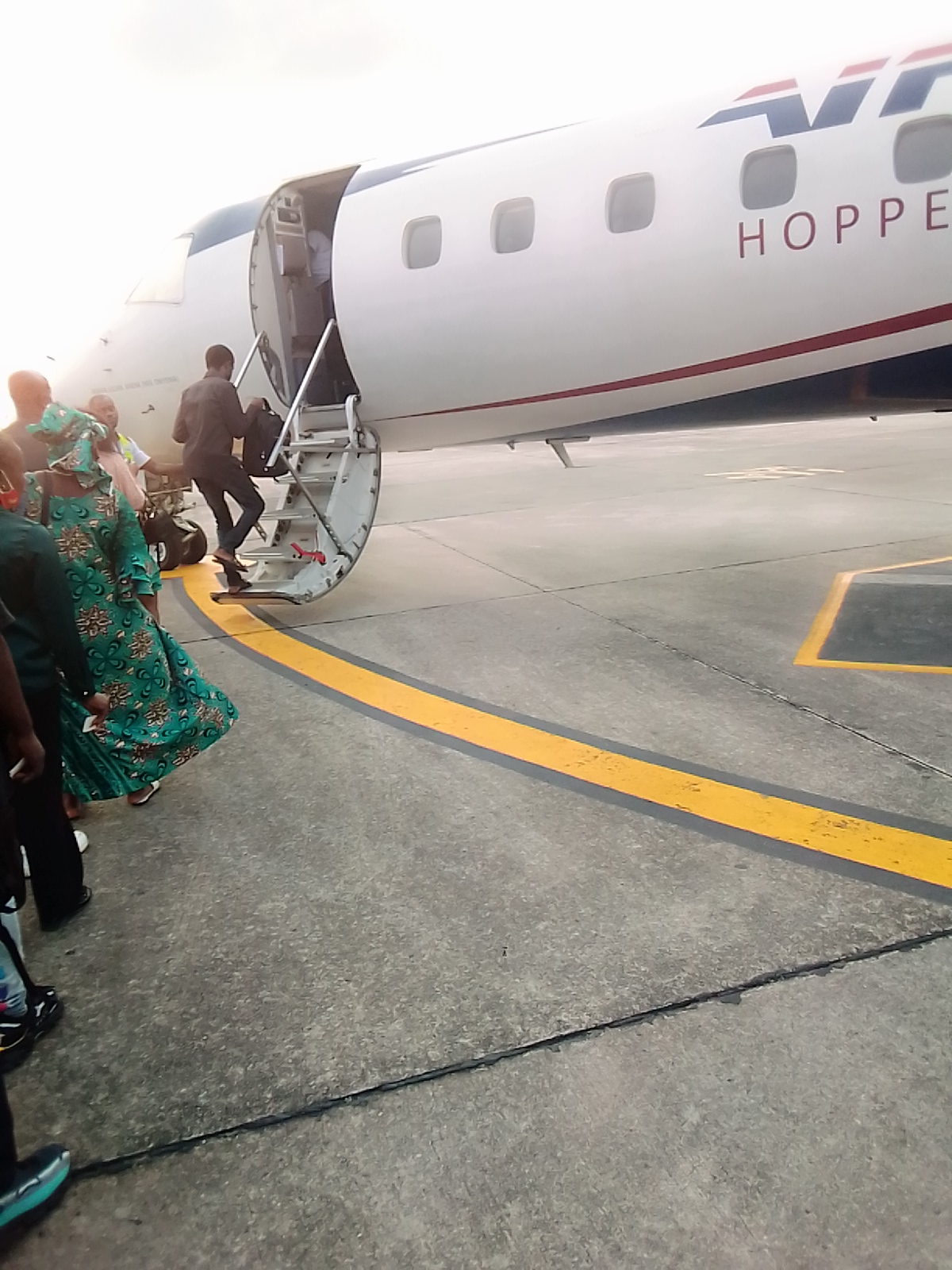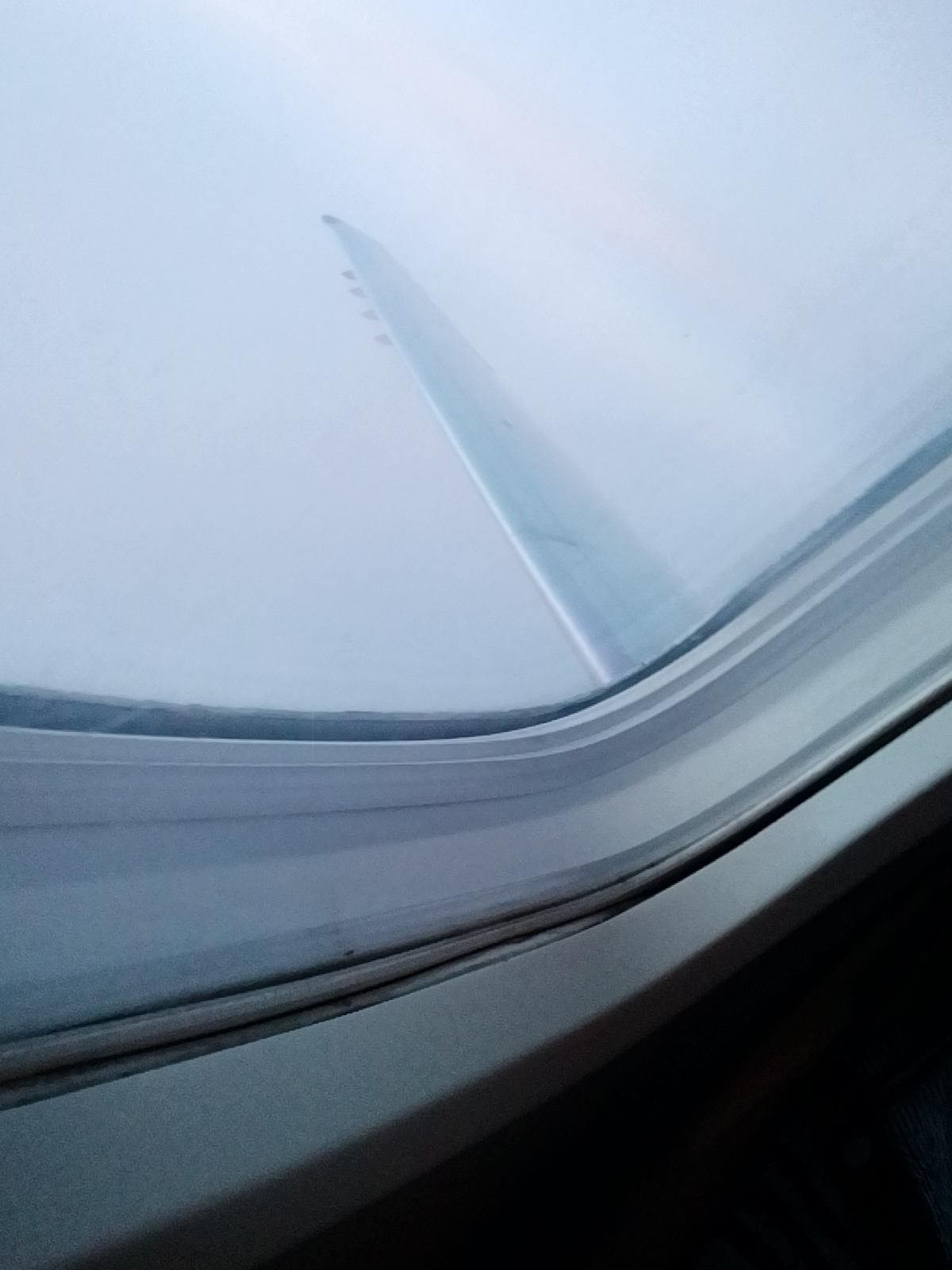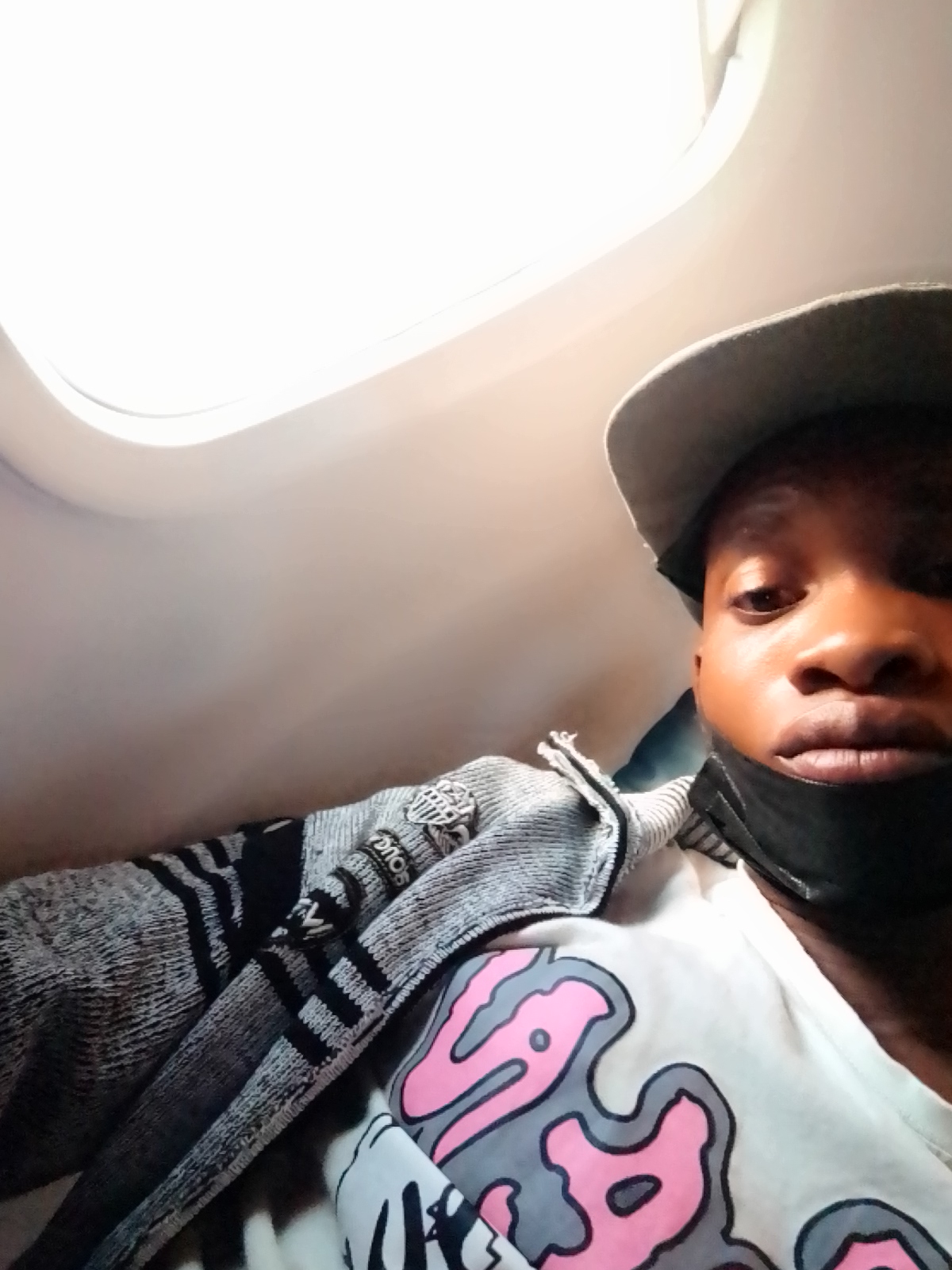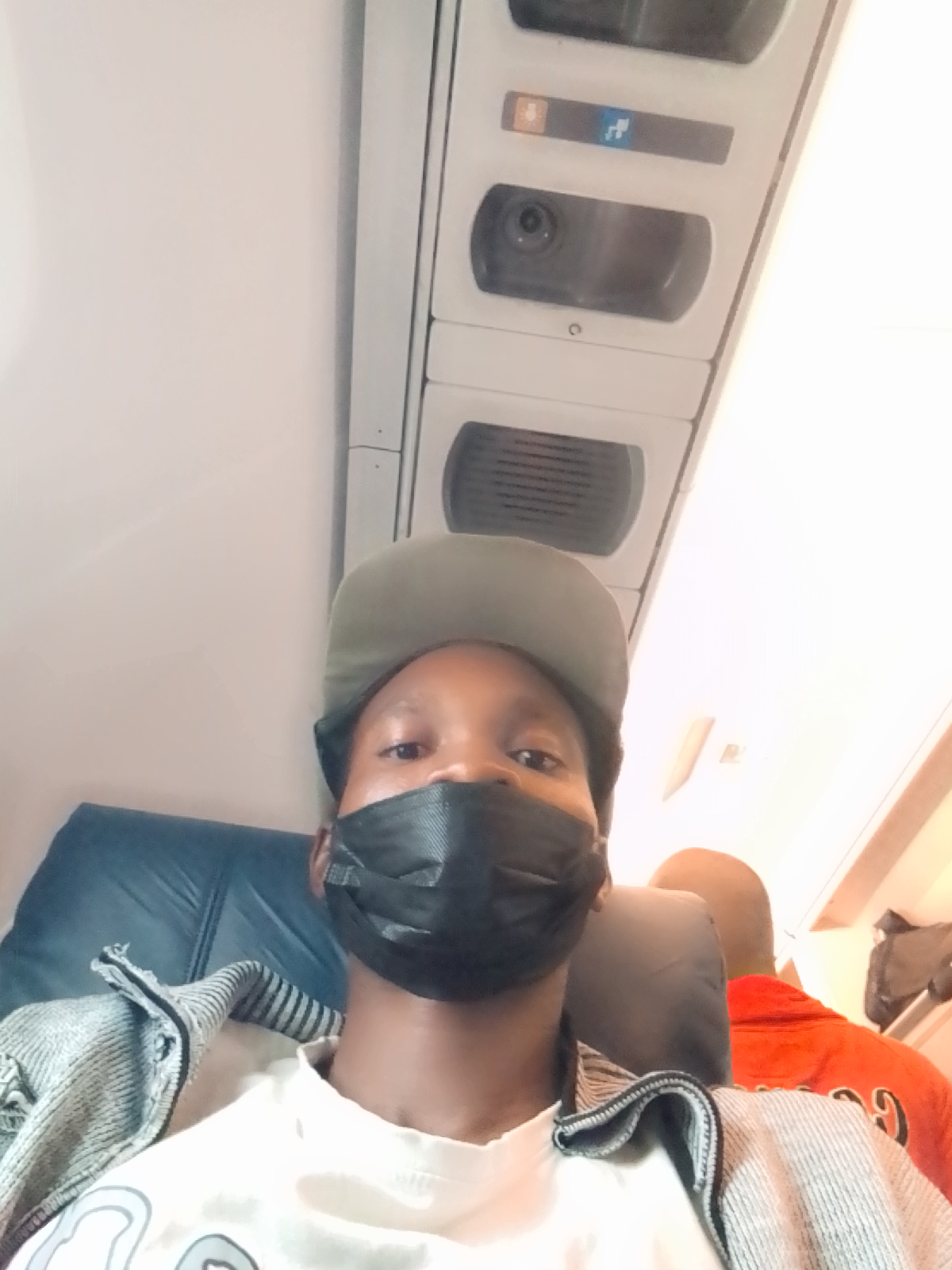 The trip took us 2 hours to reach our destination, it was already late and I was not expected to arrive in Lagos at night if not the flight was delayed.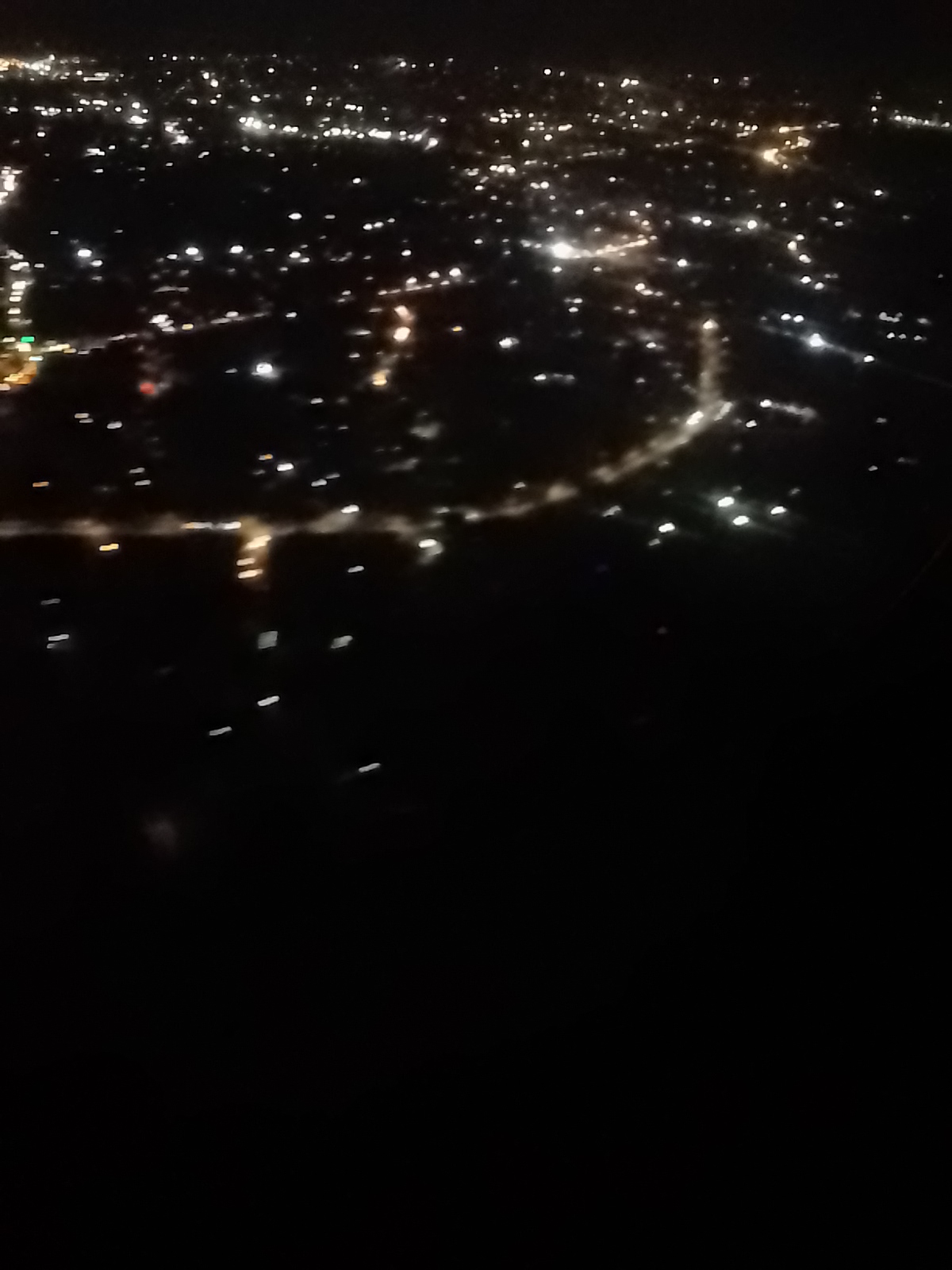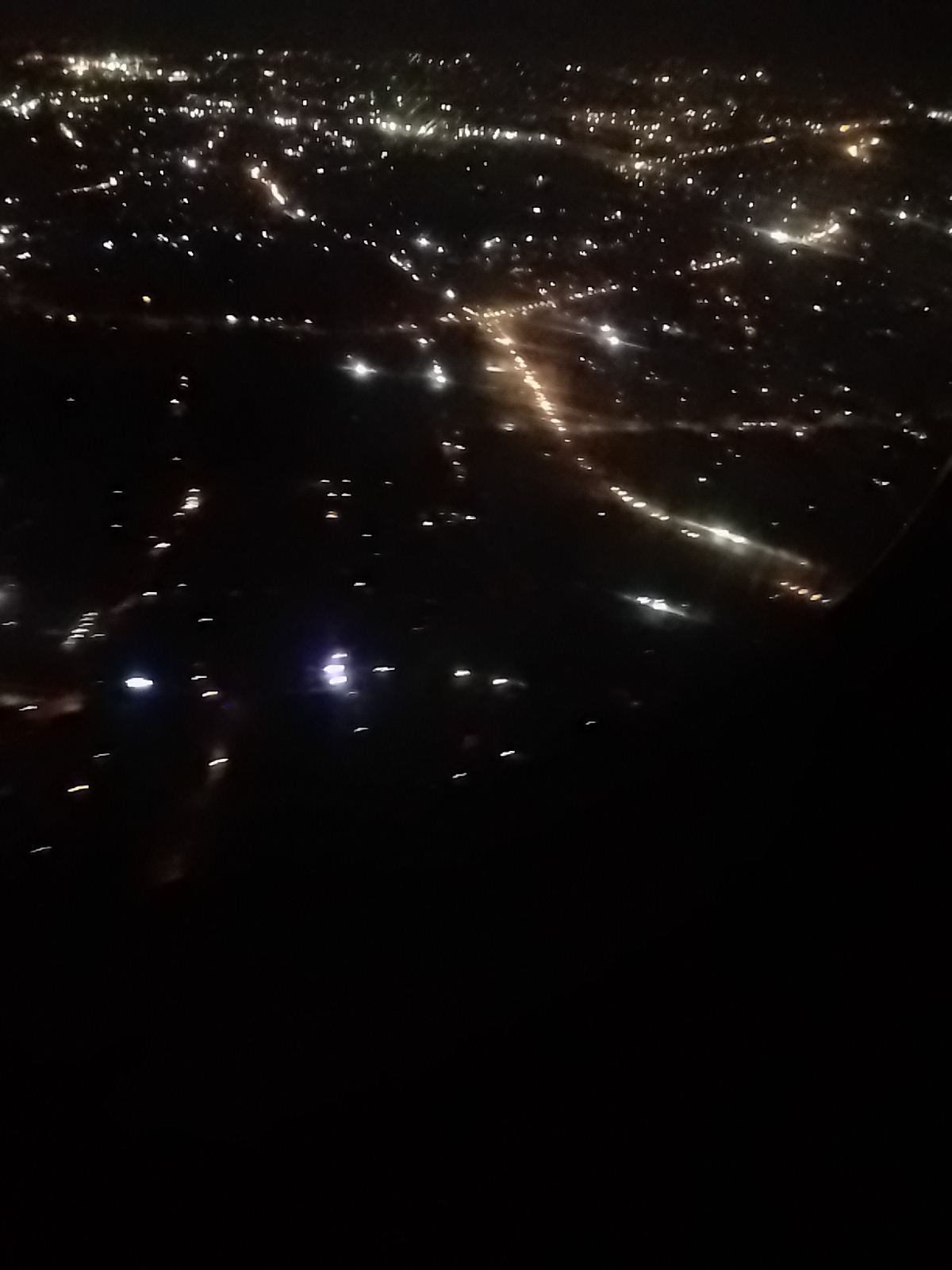 Lagos views on the plane
As soon as I got off the plane, I started getting a lot of calls from people, one of them is @emeka4, he told me that if I can't find myself home due to traffic I can spend the night with him, but I still have time to get home it just a few minutes after eight. I take a taxi out of the airport and I get on a commercial bus outside the gate to my house, and then I get stuck on hold up, I get off the bus when it reaches the last stop and I get on another bus a few minutes after ten at night, to make a long story short I was unable to get home that night, I have to sleep with one of my uncles who lives nearby, but I'm almost close to home.
The next morning, my uncle took me to the bus stop, the trip took me 30 minutes to reach my destination at that time I already put my brothers on call to wait for me at the bus stop.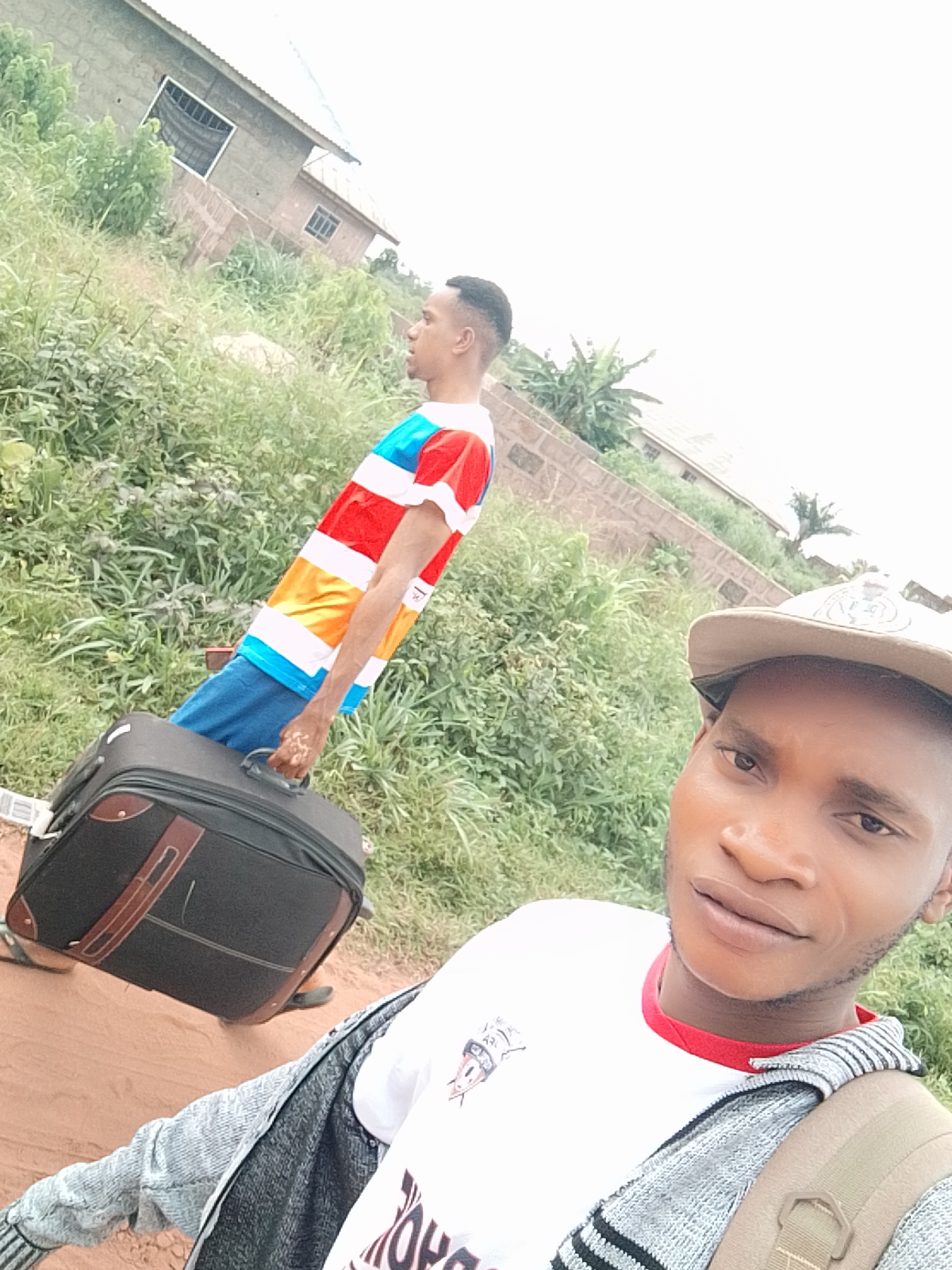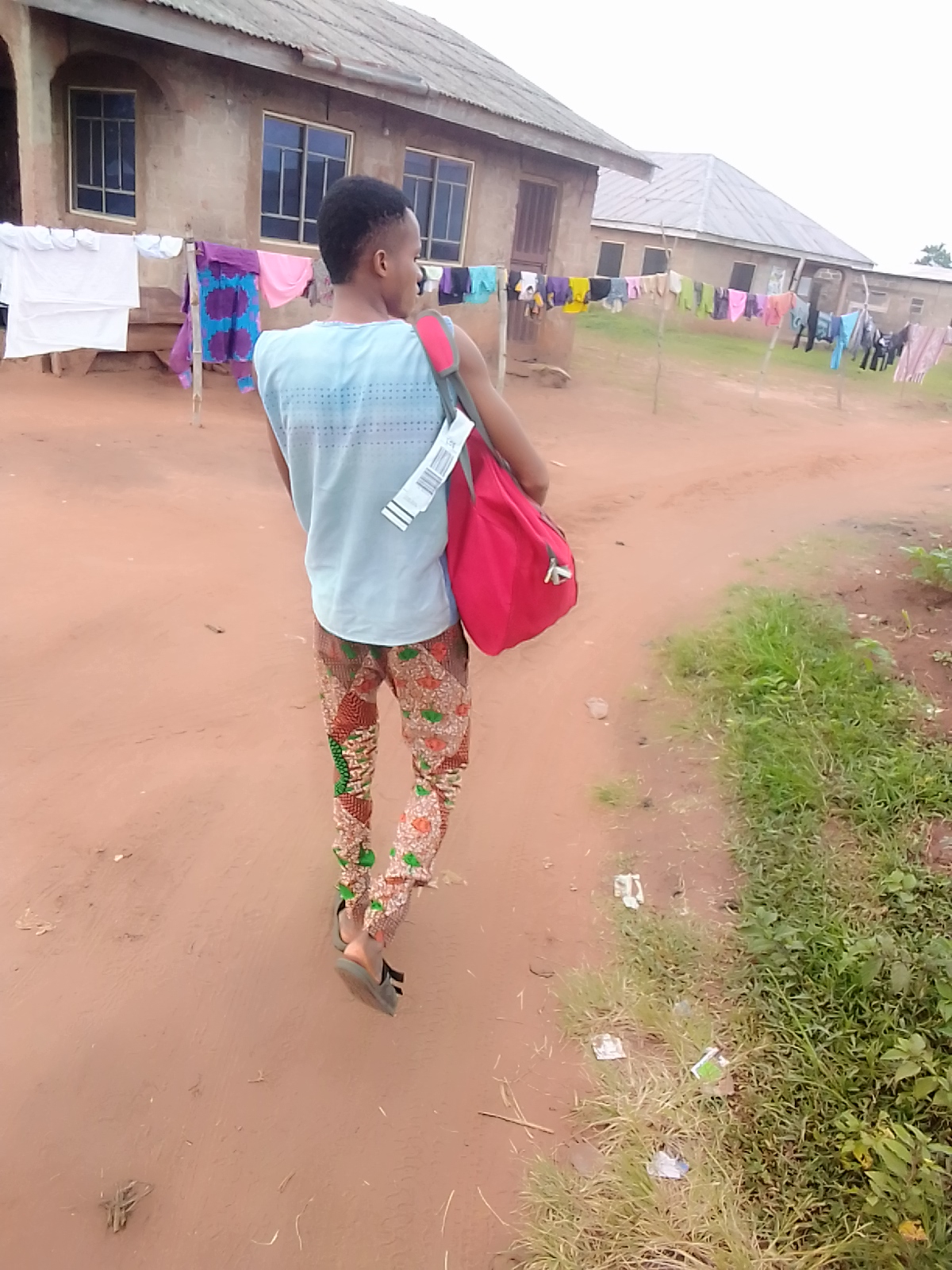 I was so excited to meet them again after a year away from them. I have twin brothers the two of them come to the bus stop and share the load with each other.
Just a few minutes on the way home we arrived at our complex. I opened the door and found my mother sitting in the living room, she was so happy to see her son after so long that I can see the expression on her face.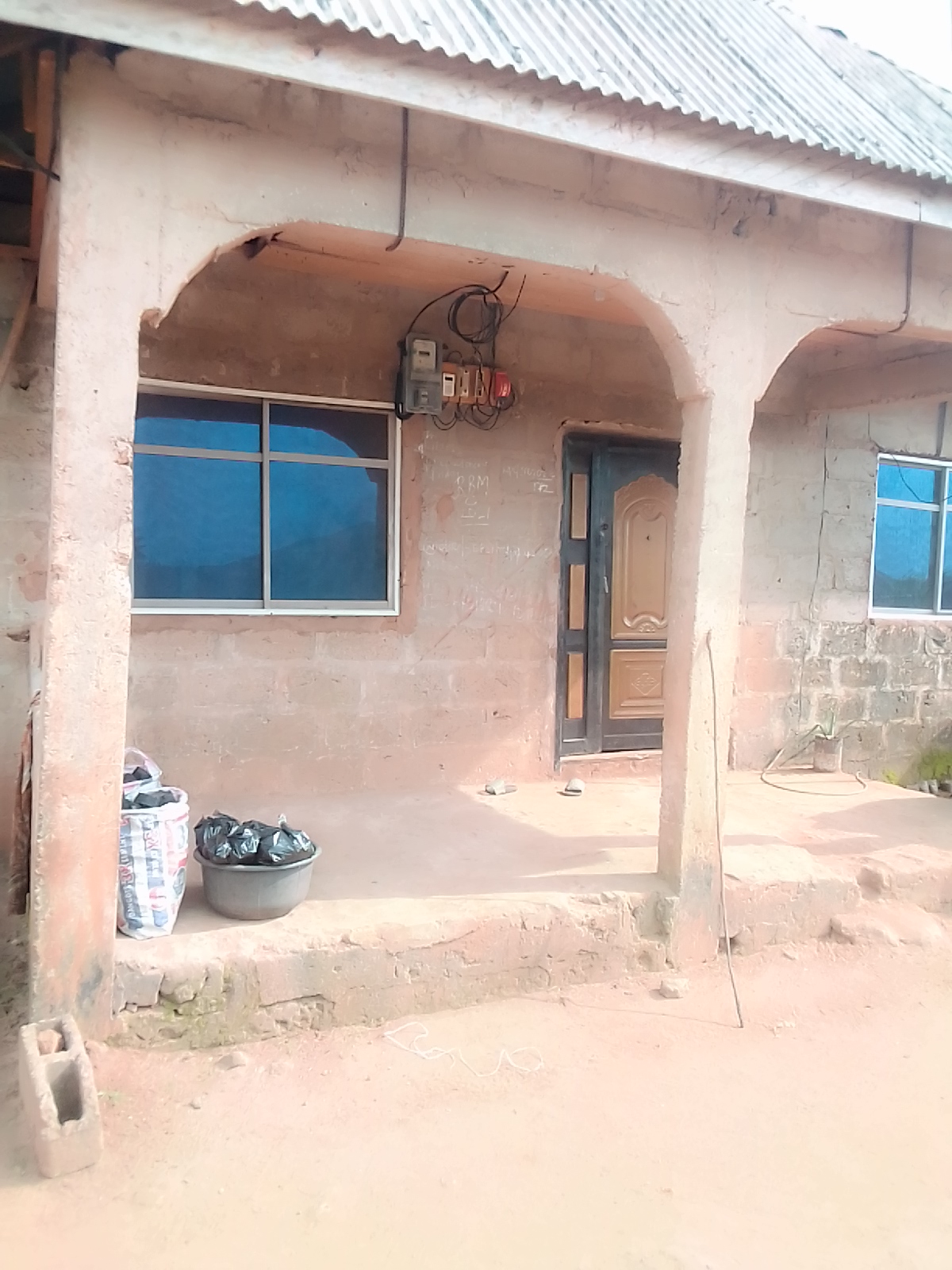 ---
I was so happy to see my mom and my siblings once again and special thanks to the man behind me through my service years, my traveled back home with flight was all because of your generosity towards me. Thanks you @guiltyparties
I believe that everyone here contributes to my success and I must thank their good deed towards me and my family.
---
Than you all for your support and encouragement
---
---