BAD OR GOOD DAY, ALL THE SAME!
Hello everyone. I bring you greetings from my humble self. My method of judgement just changed. I hope to explain it the way it should be. Because there is what we call a good day and a bad day. How will your day go that it will be a bad day? And how will it go that it will be regarded as a bad day?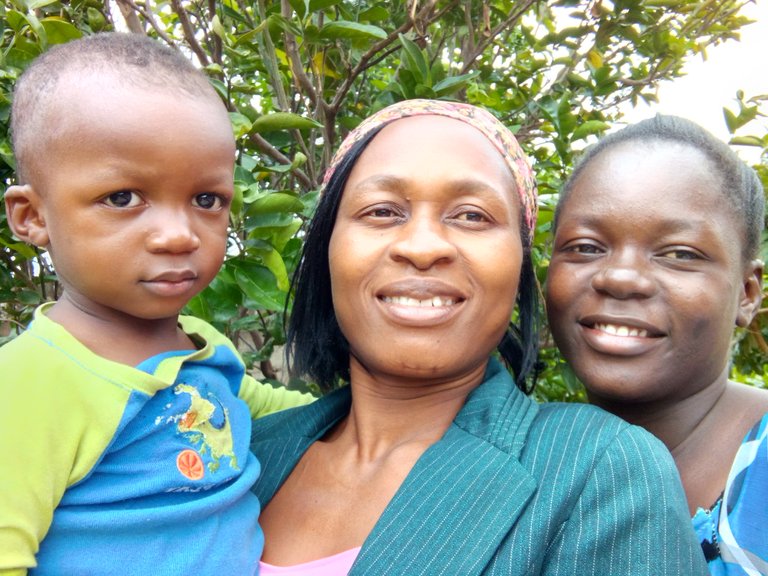 This image belongs to me.
Ideally, a good day according to our definition is a day that full of good things, happiness, joy, good food, meeting good friends that brings out the vibe in us. It also means making good sells in our business, get new customers that bought good in large quantity and so on and so on.
But today, I learnt that there are so many reasons Why I should say that my Day went well.
My being alive is a very big reason. That is the first point. Do you know that if I am not alive I won't be making this post today. If I am not alive I won't even know where my phone is, not to talk of using it.
Standing up from my bed and moving out to do one or two things today. This is a very serious reason. So many are alive, but can't even stand up from there bed.
Being able to eat today. It is not an easy thing for one to eat food by himself. I went to visit someone in my church who has been sick for a while. To my surprise, she being fed by her mother, she couldn't pick up a spoon to eat her food.
Using my eyes to see things around me. Someone just slept and woke up the next day and his eyes where gone. They can't work again. He went to different hospitals, and after all said and done, he is still blind today.
Having my family around me. Sometimes I look around and say to myself, my family is enough blessings for me to be grateful. Though sometimes, they make one happy and sometimes sad. But all the same, I love them just as they are.
Having food to eat. One may be alive, yes, but no food to eat in order to keep the life moving. So, having food to eat even if it is once a day is also something to be grateful for.
Having good friends that makes life worth living. I do appreciate my friends and loved ones who are always there in good and bad times. They have all been wonderful.
These are some of the reasons I don't see any day as bad, but I see every passing day as a very good day, because I have all of these good people and good things around me. Even when I go through hard times, I still encourage myself to keep moving. Because nothing have come to stay. Every thing has its own expiring date and time. When it has over stayed it welcome, it will definitely give way.
I love every day. No bad of good day. They are all the same.
Thanks so much.
I love you all.
---
---