World Energy Saving Day (ENG/ESP)
For no one is a secret the energy crisis that the planet is experiencing, every day there are new efforts to find new sources of energy that is not only fossil fuels, hydroelectric, coal, gas, has implemented the use of wind and solar panels, among others, partly due to this crisis have already begun to feel the effects of the large amount of equipment that use electricity, It has been two years since the mega blackout that took place in Venezuela, which left us a few days without light and made us feel as if we were back to the stone age, so it is clear and essential the rational use of energy and precisely for that reason on October 21 is celebrated World Energy Saving Day.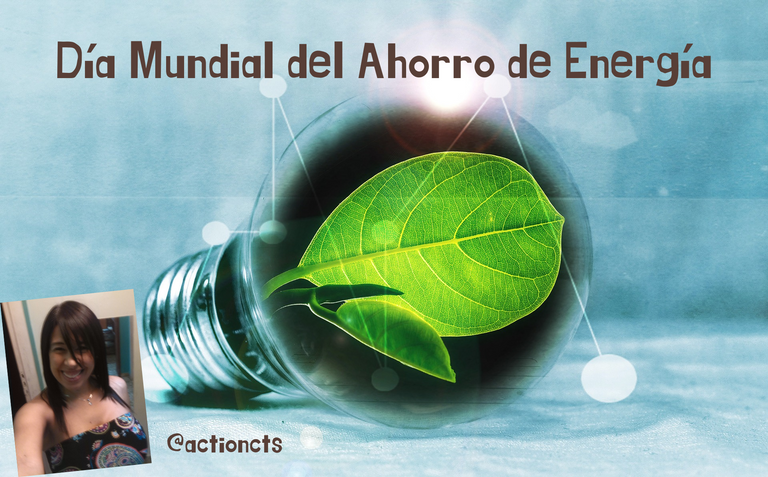 Fuente
Imagen creada con Canva / Image created using Canva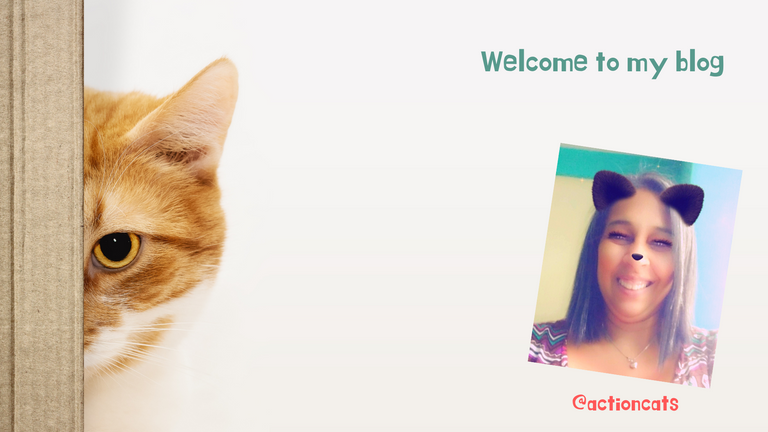 Now, on the one hand, running out of energy would prevent us from using many equipment of all kinds such as those found in clinics and hospitals, so necessary to save and preserve the lives of patients, on the other hand, computers where we do so much work, not to mention the Internet and many other things, but besides this the way in which energy has been obtained and the use and abuse of this has brought pollution and damage to the planet.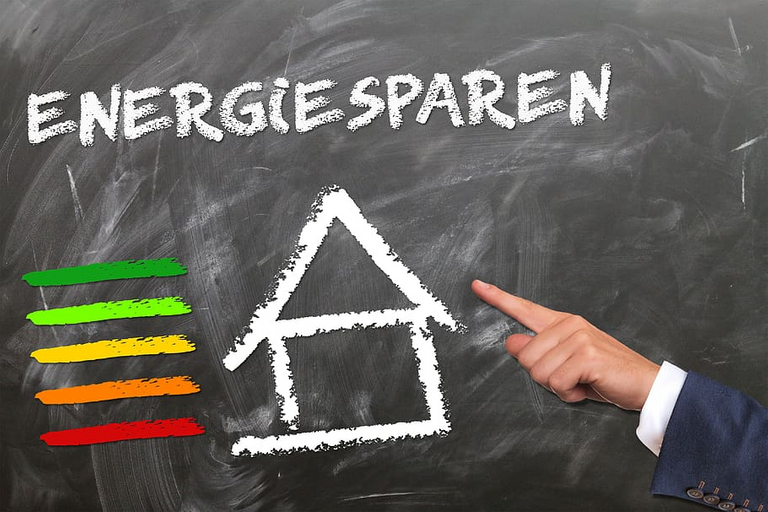 Fuente
Although it is unknown exactly how this celebration arose, its importance is unquestionable, since it is increasingly necessary to raise awareness to conserve natural resources and achieve efficiency in the energy area. Taking care of the planet and its resources is fundamental since it is our home, therefore it is increasingly important to achieve harmony or minimization in the exploitation of resources.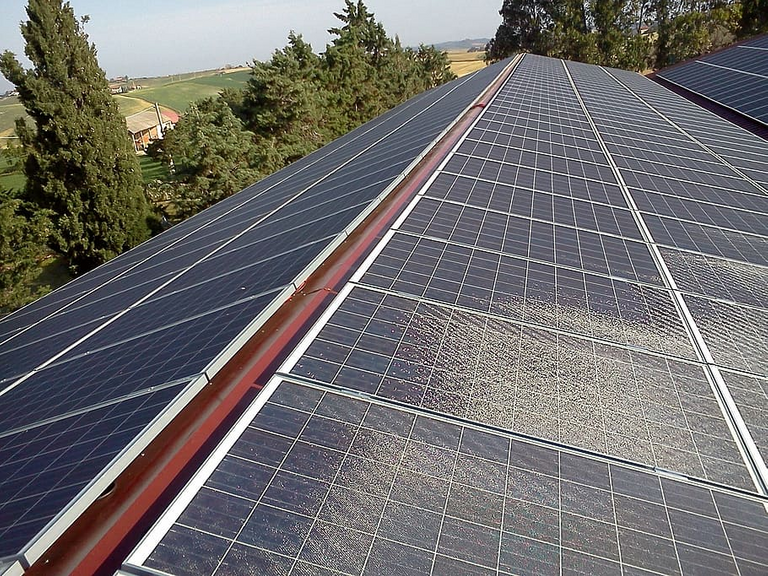 Fuente
On the other hand, if you have ever traveled by plane, surely you have observed from above the lights of the cities, these lights along with factories and other industries, in addition to the burning of fossil fuels, are largely responsible for global warming, which is affecting us all. So, although it seems that we can not do much to help, believe me that if a million people or more, we put hands to work to save energy the entire planet will be grateful, in the case of Venezuela, for several years there is a strong campaign to raise awareness among people in the rational use of energy.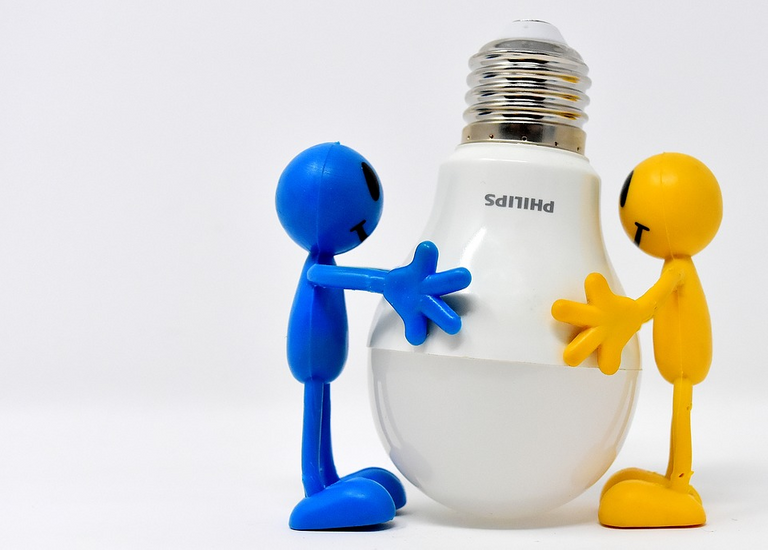 Fuente
Now how can we save energy to contribute to the planet and ourselves:
QuoteUse natural light as long as possible.
Unplug devices or chargers that we do not need.
Use energy-saving light bulbs.
Turn off lights or televisions that we are not using.
Control the use of heating and air conditioning.
Unplug appliances that do not need continuous connection.
Try to defrost food at room temperature, without using the microwave.
Source

Finally, I encourage you to become aware of energy saving, because everything that affects the planet, affects us and already climate change and its consequences are evident, largely the conservation of the planet in which we live depends on ourselves, so I say goodbye wishing that my publication encourages you to save as much energy as possible, also if you want you can leave me your opinion in the comments box.



Para nadie es un secreto la crisis energética que vive el planeta, cada día hay nuevos esfuerzos para encontrar nuevas fuentes de energía que no sea solo los combustibles fósiles, las hidroeléctricas, carbón, gas, se ha implementado el uso del viento y paneles solares, entre otros, en parte debido a esta crisis ya se han comenzado a sentir los efectos de la gran cantidad de equipos que usan energía eléctrica, hace ya dos años del mega apagón que tuvo lugar en Venezuela, el cual nos dejó unos cuantos días sin luz y nos hizo sentir como si estábamos de vuelta a la edad de piedra, así que es evidente y fundamental el uso racional de la energía y justamente por ello los 21 de octubre se celebra el Día Mundial del Ahorro de Energía.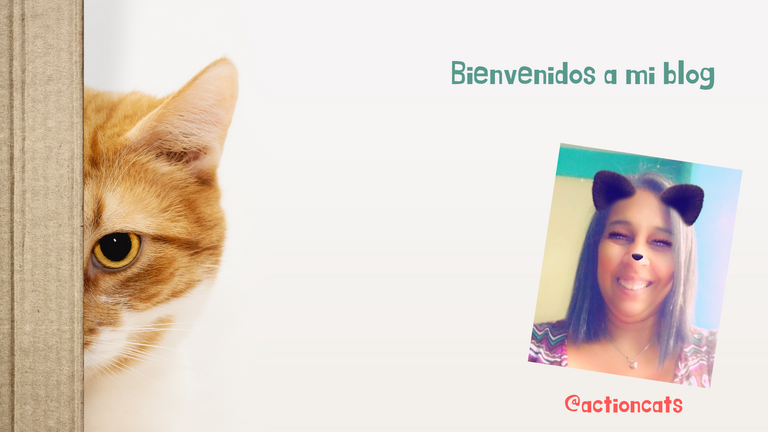 Ahora bien, por un una parte, el quedarnos sin energía nos impediría utilizar muchos equipos de toda índole como por ejemplo los que se encentran en Clínicas y hospitales, tan necesarios para salvar y preservar la vida de pacientes, por otro lado, las computadoras donde realizamos tantas labores, sin hablar del internet y tantas otras cosas, pero además de esto la manera en la que se ha obtenido la energía y el uso y abuso de esta ha traído contaminación y perjuicio al planeta.
Aunque se desconoce exactamente cómo surgió esta celebración es indudable su importancia, ya que cada vez es más necesario sembrar conciencia para conservar recursos naturales y lograr eficiencia en el área energética. Cuidar el planeta y sus recursos es fundamental ya que es nuestro hogar, por ello es cada vez más importante lograr una armonía o minimización en la explotación de recursos.
Por otro lado, si alguna vez has viajado en avión, seguramente has observado desde lo alto las luces de las ciudades, estas luces junto a fábricas y otro tipo de industrias, además de las quemas de los combustibles fósiles, son en gran parte, los causantes del calentamiento global, que nos está afectado a todos. Así que, aunque nos parezca que nosotros no podemos hacer gran cosa por ayudar, créeme que si un millón de personas o más, ponemos manos a la obra para ahorrar energía el planeta entero lo agradecerá, en el caso de Venezuela, desde hace ya varios años existe una campaña fuerte para concientizar a las personas en el uso racional de energía.
Ahora como podemos ahorrar energía para contribuir con el planeta y con nosotros mismos:
Utilizar la luz natural mientras sea posible.
Desenchufar dispositivos o cargadores que no necesitemos.
Utilizar bombillas de bajo consumo.
Apagar luces o televisores que no estemos utilizando.
Controlar el uso de la calefacción y aire acondicionado.
Desenchufar aquellos aparatos que no necesitan de conexión continua.
Procurar descongelar los alimentos a temperatura ambiente, sin la utilización del microondas.
Fuente

Finalmente, los animo a tomar conciencia en cuanto al ahorro energético, ya que todo lo que afecte al planeta, repercute en nosotros y ya el cambio climático y sus consecuencias son evidentes, en gran parte la conservación del planeta en el que vivimos depende de nosotros mismos, así me despido deseando que mi publicación te anime ahorrar toda la energía posible, además si lo deseas puedes dejarme tu opinión en el cajón de comentarios

Pages consulted/ Paginas Consultadas
https://www.diainternacionalde.com/ficha/dia-mundial-del-ahorro-energia
https://www.uao.edu.co/ingenieria/dia-mundial-del-ahorro-de-energia/
https://unellez.edu.ve/portalweb/public/departamentos/453/informacion/2068
https://epre.gov.ar/web/21-de-octubre-dia-mundial-del-ahorro-de-energia/

Translat with www.DeepL.com/Translator (free version)
Comunidades y proyectos que me apoyan / Communities and projects that support me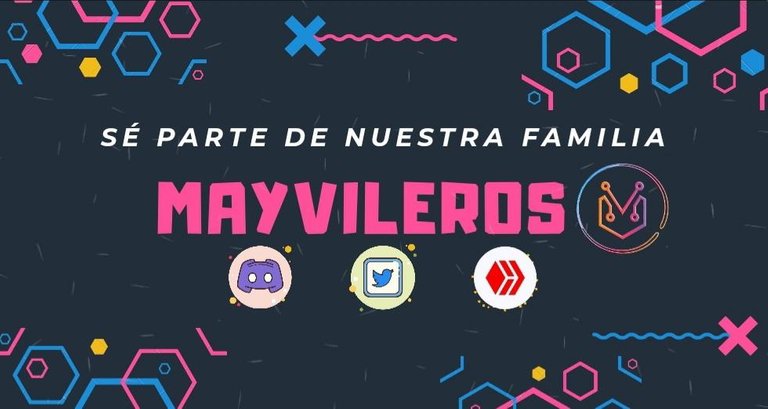 Click on the banner to get redirect to the server. Art made by @tripode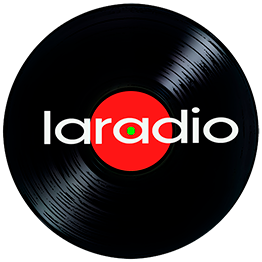 Art made by @oscarps

@aliento initiative by @eddiespino and @grisvisa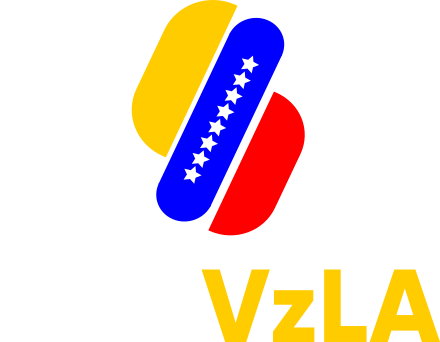 ---
---