Walking in a Park!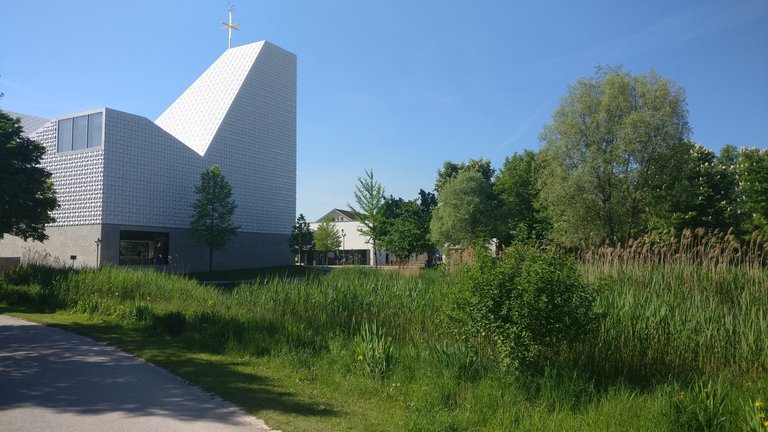 My Actifit Blog #1170 | 20 May 2022 |
As soon as the morning is over and the sun reaches its highest point, I often have no desire to run. It's just too hot for me! In the evening I could still enjoy the cooler temperatures for a run, but that unfortunately does not work out so often.
So today I walked comfortably in a nearby park, in which there is also an architecturally interesting church.

Sobald der Vormittag vorbei ist und die Sonne ihren höchsten Stand erreicht, habe ich oft keine Ambitionen mehr zu laufen. Es ist für mich einfach zu heiß! Am Abend könnte ich zwar die kühleren Temperaturen für eine Laufrunde noch genießen, aber das klappt leider nicht so oft.
So spazierte ich heute gemütlich in einem nahgelegenen Park, in dem sich auch eine architektonisch interessante Kirche befindet.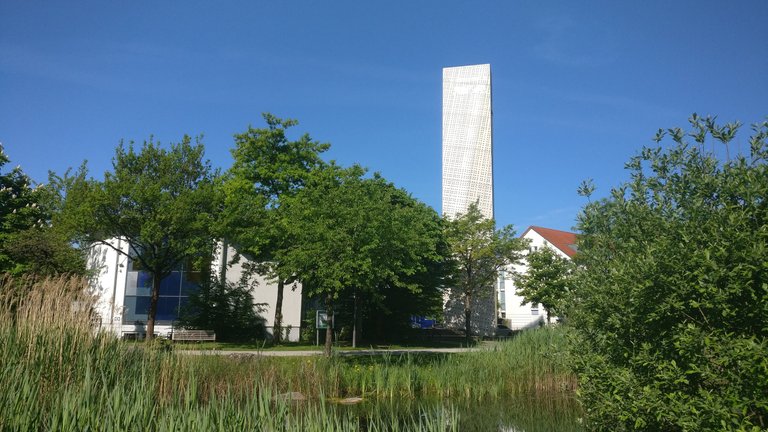 Stats for Today
Walking: 5 km
Current Total 2022:

492 km
Activity Count: 13 362 steps
Activity Type:
Walking, Daily Activities
Current Actifit User Rank: 65 (+26.50)*
*Holding 265.00 AFITX tokens
Rewarded Activity Reports: Level 10/10
Checkout all original rewarded Reports on actifit.io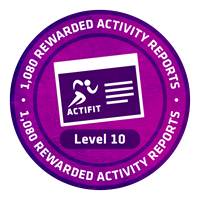 Level 10 Badge: This is the last and final Badge with more than 1080 Rewarded Activity Reports!

How to start your actifit/HIVE account:
• Signup for a HIVE-account here or here
• Download the app for Android or IOS
• Join Actifit's community on Discord for discussions and help
• Follow @actifit for daily News and Statistics
• Read the Official White Paper for further information on the project!
• Please vote for @actifit as witness!! The team is doing an excellent job!
• Make at least 5000 steps daily and get rewarded from @actifit!
• Now you are ready to go to the Moon!
• Remember: the distance to the Moon is Ø 385000 km! Enjoy your lifelong travel! 😄

This is my actifit posting account! I'm trying to enhance my health and fitness mainly by running, walking and cycling.
Please support and follow my progress! Thanks so much!
In addition your steps can earn Sweat-Coins!
Please use the following link to download the App (IOS or Android):
Sweat-Coins
Life is Motion! Live an active Lifestyle to stay healthy and fit!




Photos © by actifit-peter
Who-Am-I ?
---
---