Just another sunset
Yup, just another one of those sunsets... 😉
It was one of the last ones of October, about two weeks ago
It's always this same view ~ from the front window of my apartment
in Kuala Lumpur, Malaysia
Somehow being slightly elevated on the fourth floor provides me the advantage of capturing the sunsets just over the buildings and treetops!
Always this view, but oh, what a difference of scenes
Depending on what Mother Nature feels like dealing out to me that day!
As I always say, I just click whatever is given to me... 😊
---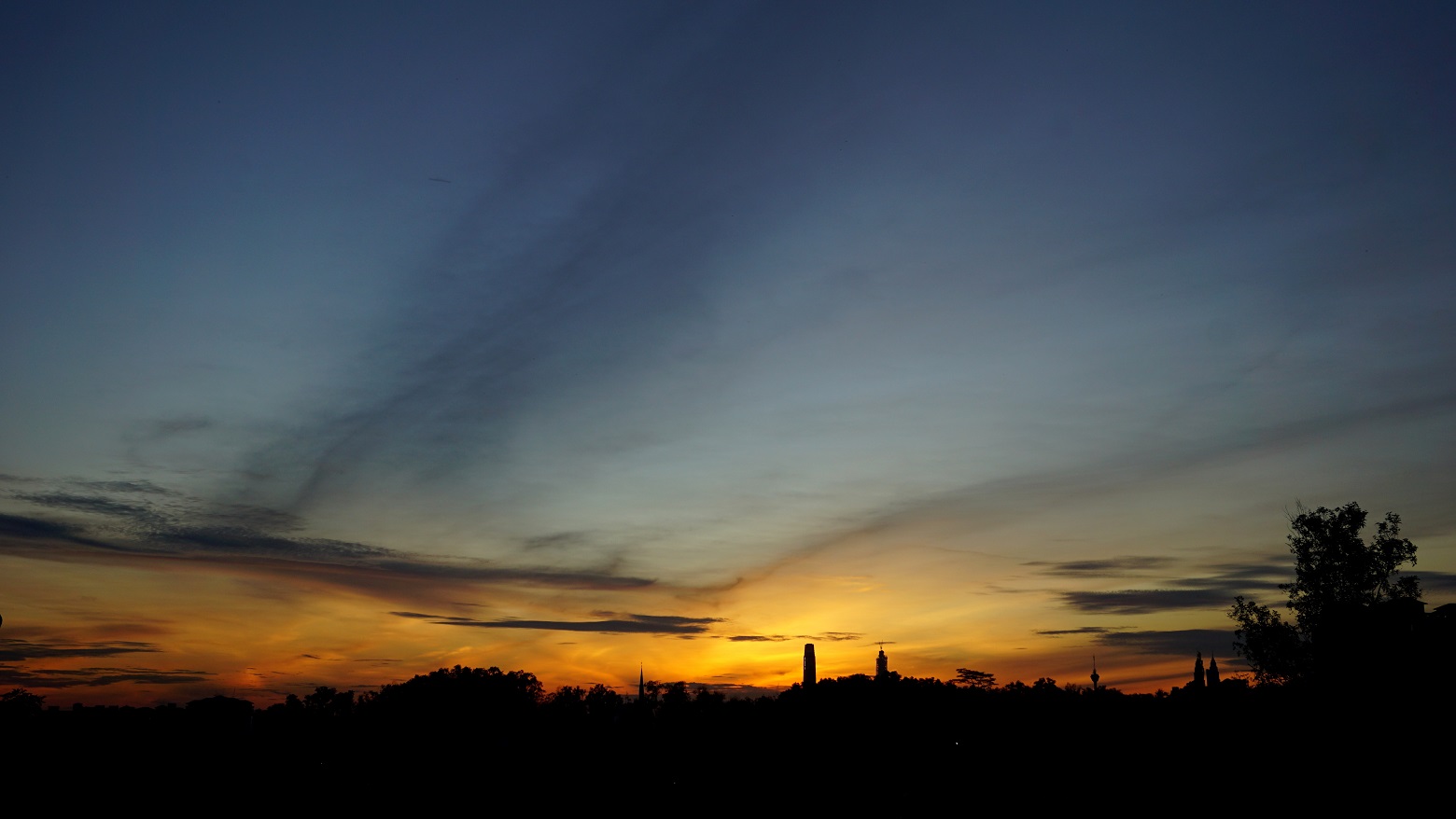 Post-sunsets are the best!
That is, after the sun goes down
is when showtime starts...
---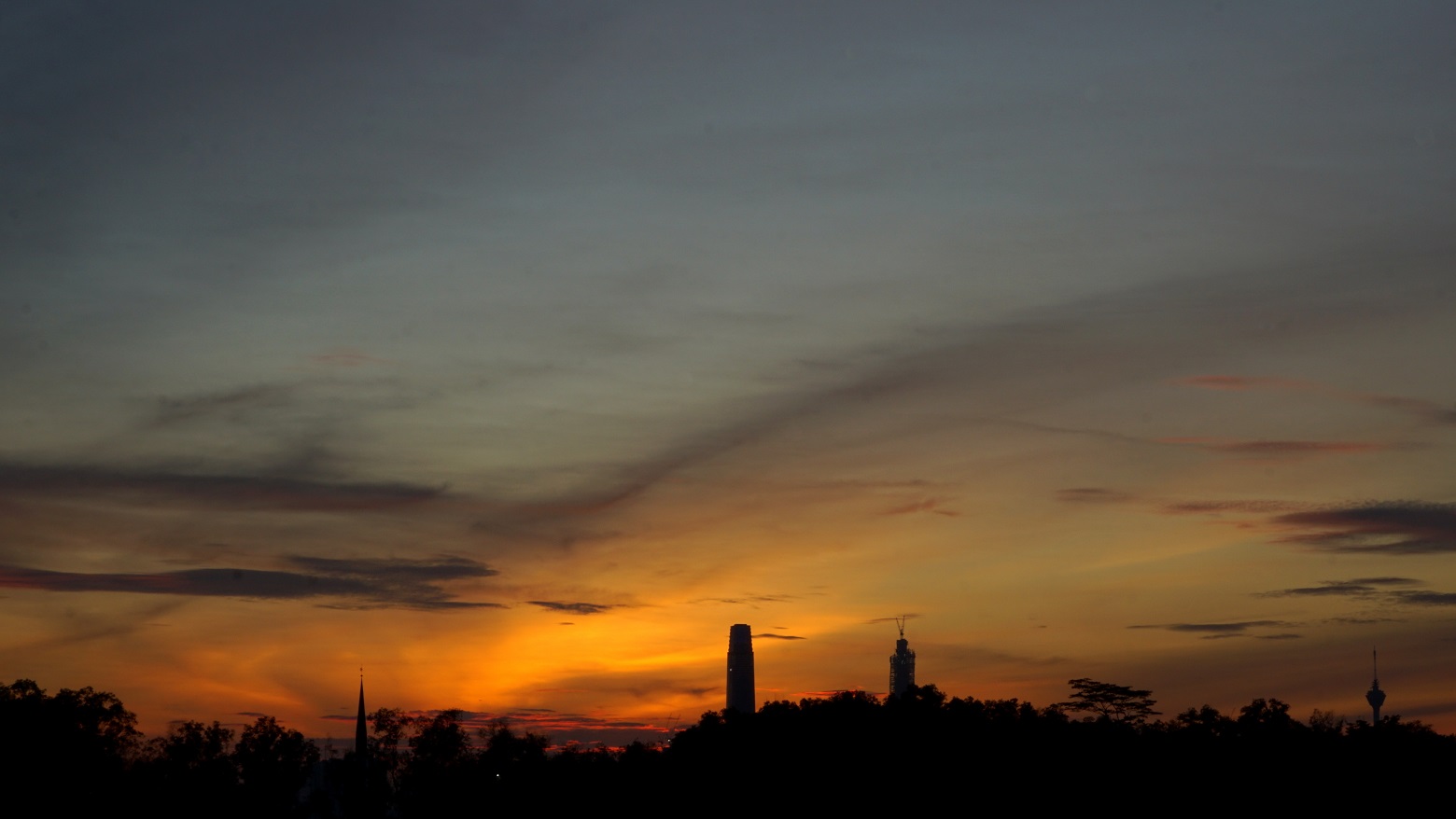 Scenes change fast during this bewitching hour
Be sure to be ready to spend some time... and pay attention!
Don't wander off...
or you might miss the highlight of the evening
---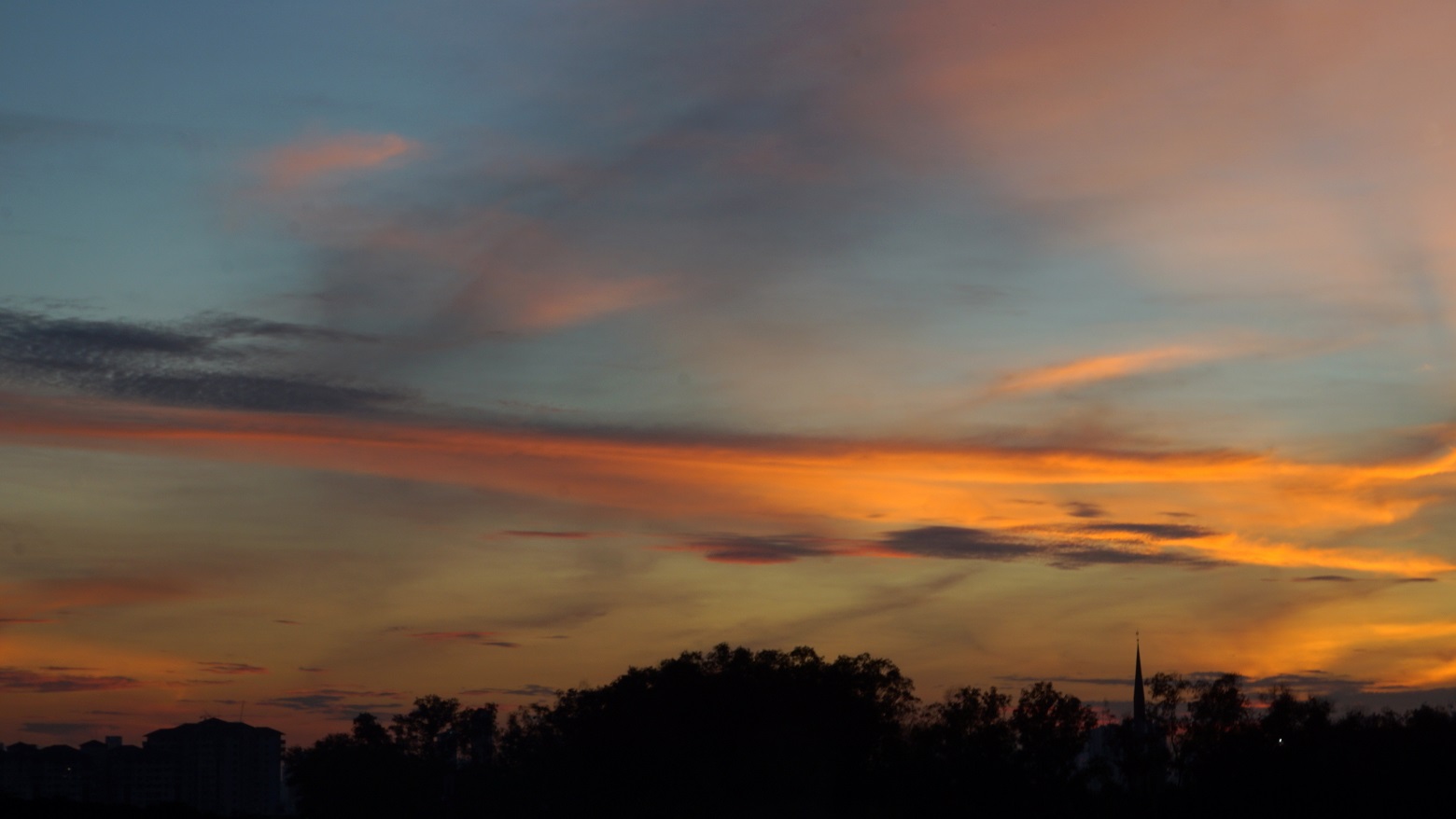 All these were shot within 15 minutes or so...
With one to three minutes between each shot
---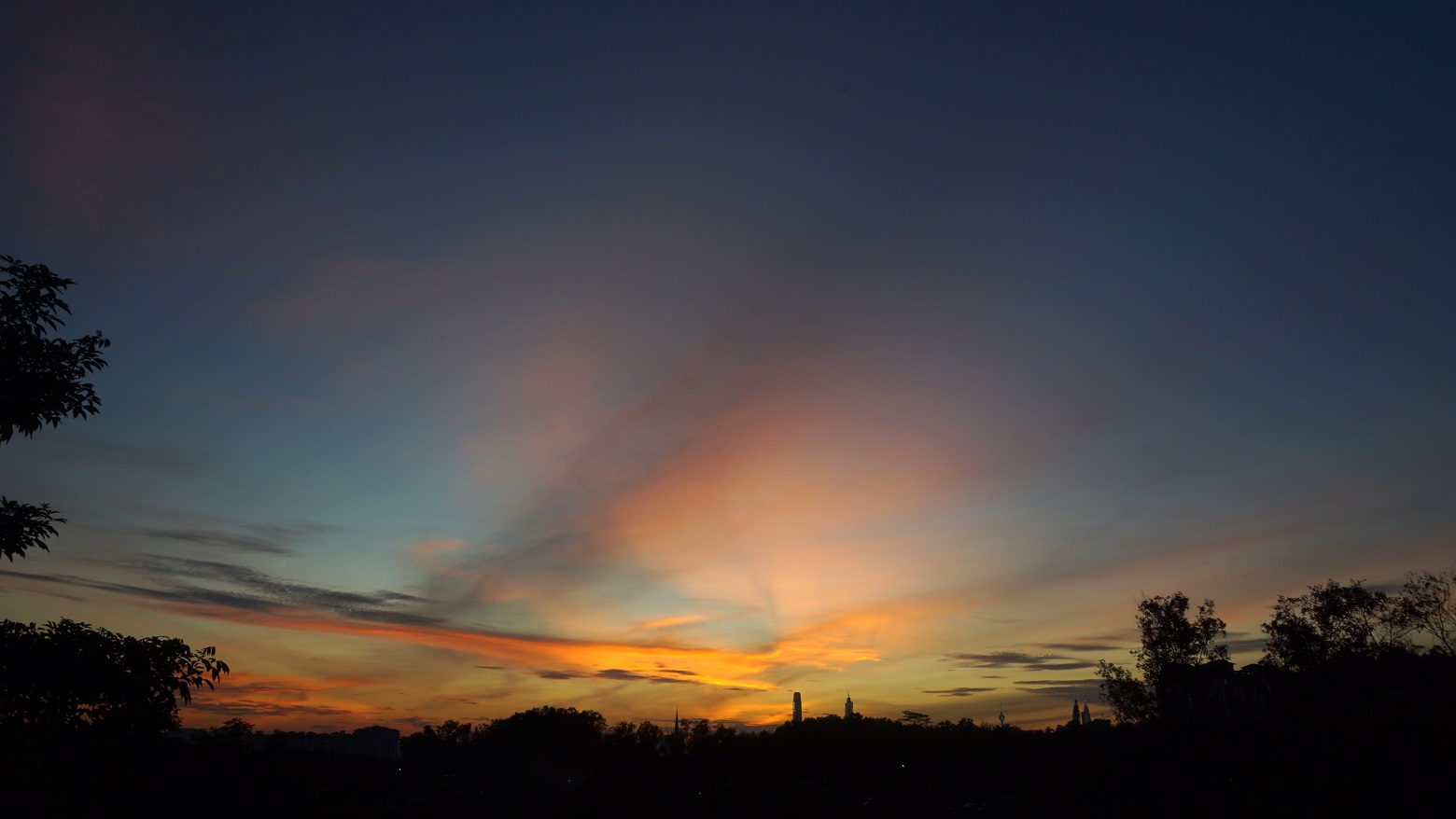 I try to alternate between zoom-in shots...
And zoom-out
where you see what my entire view looks like
Well, almost....
---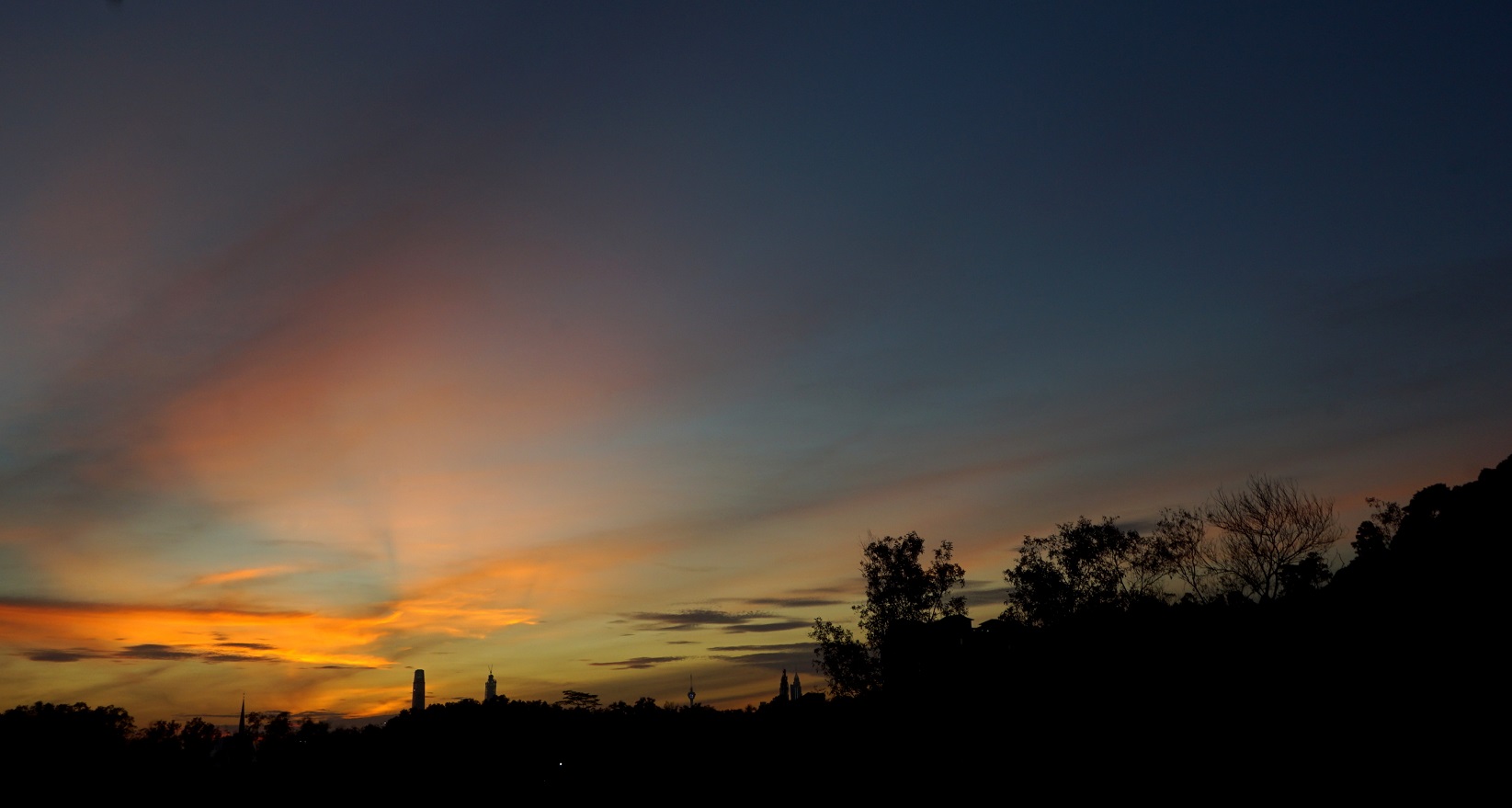 Those clump of trees on the right are personal favourites!
Especially the bare branch one
Couldn't resist this shot with some sky colours backing them
---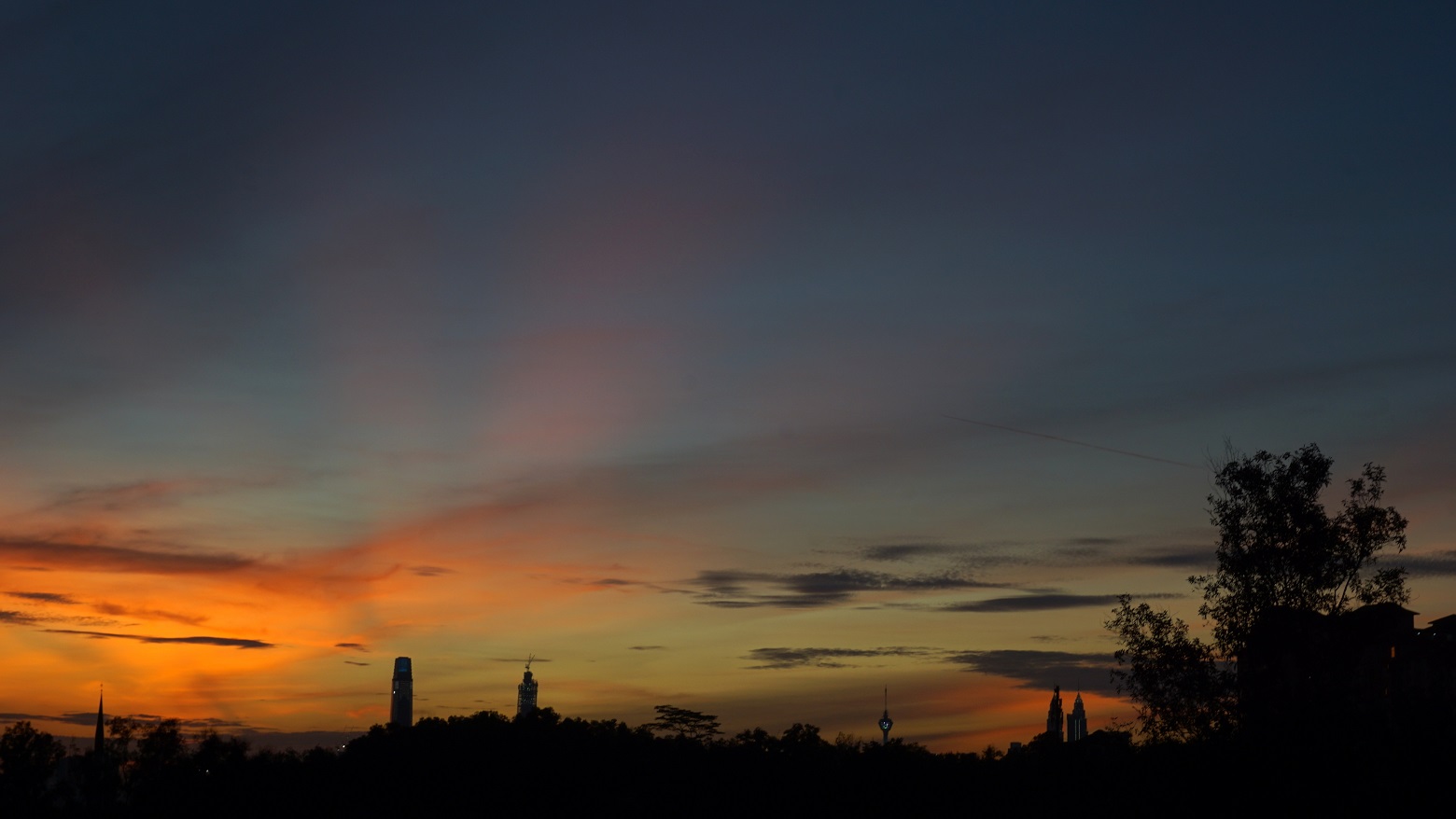 The skyscrapers in silhouette are amongst the tallest in the city at the moment, hence still visible even though I'm outside the city
You have (from right) the Petronas Twin Towers, KL Tower, the up-coming Merdeka 118 and the Exchange 106
Extreme left is a nearby minaret of a mosque
---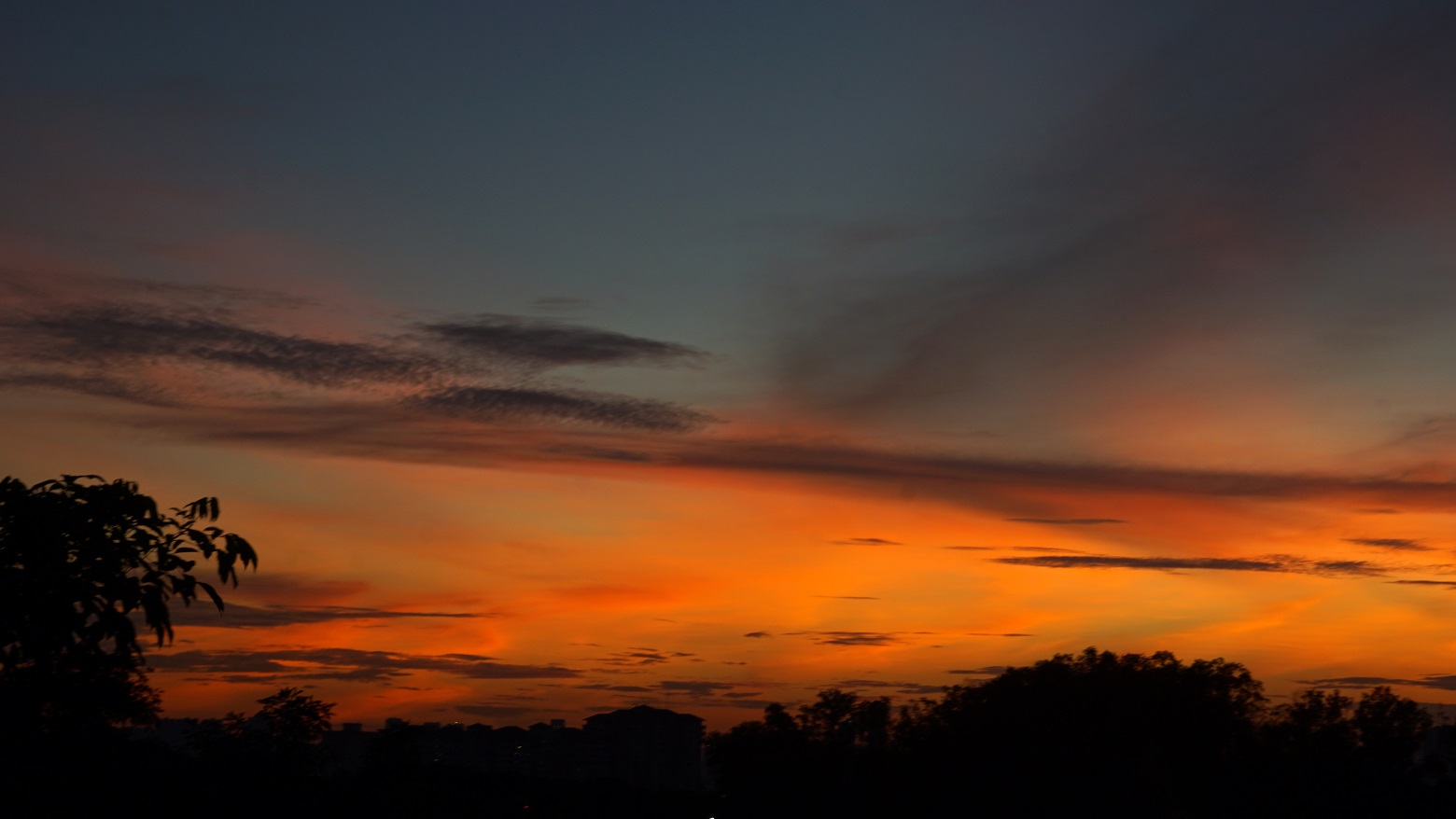 Further left, my view is a lil more uncluttered, and peaceful...
Totally befitting the gorgeous orange of this evening
---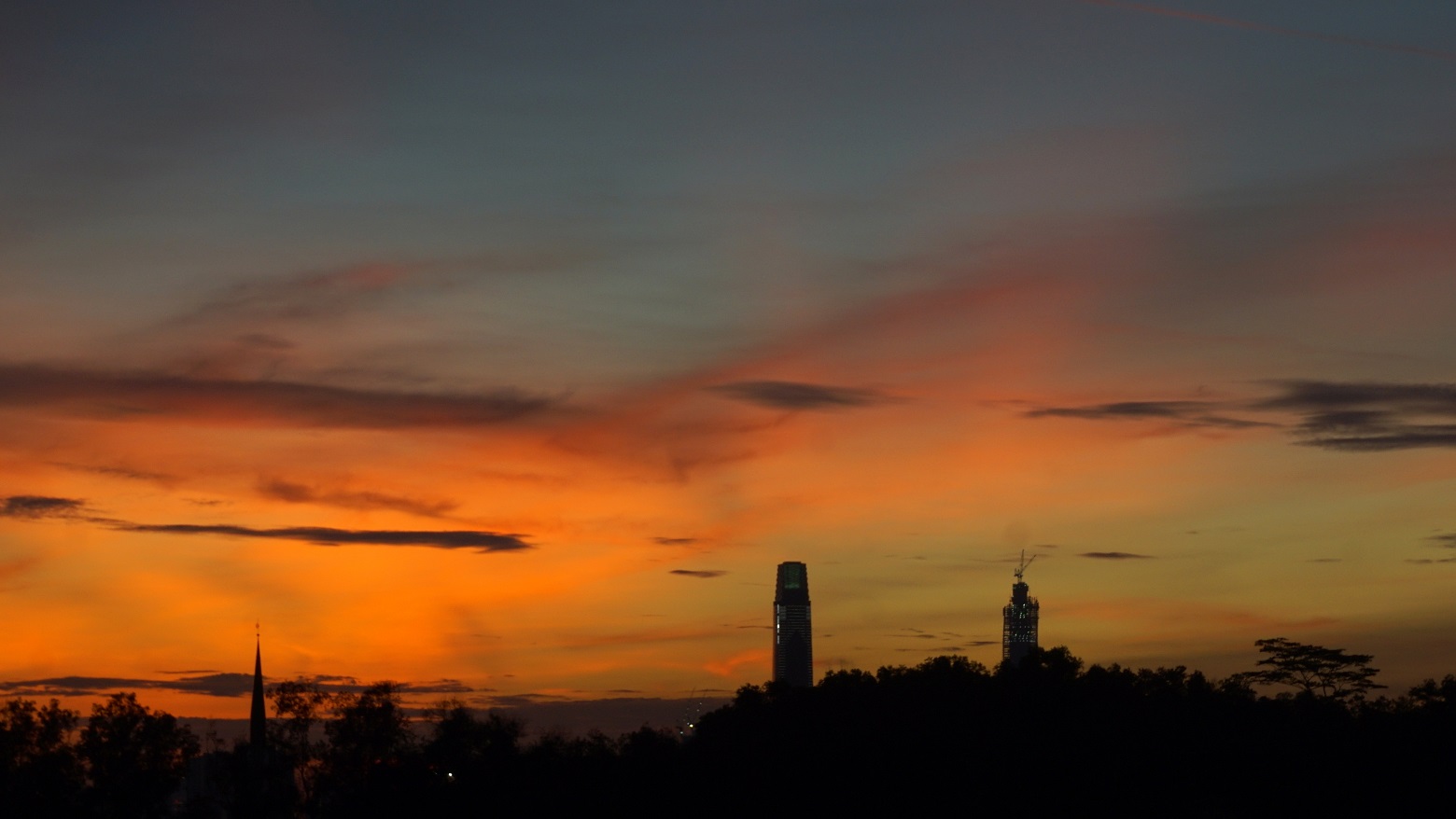 And the warmth spreads
as the lights start to come on
---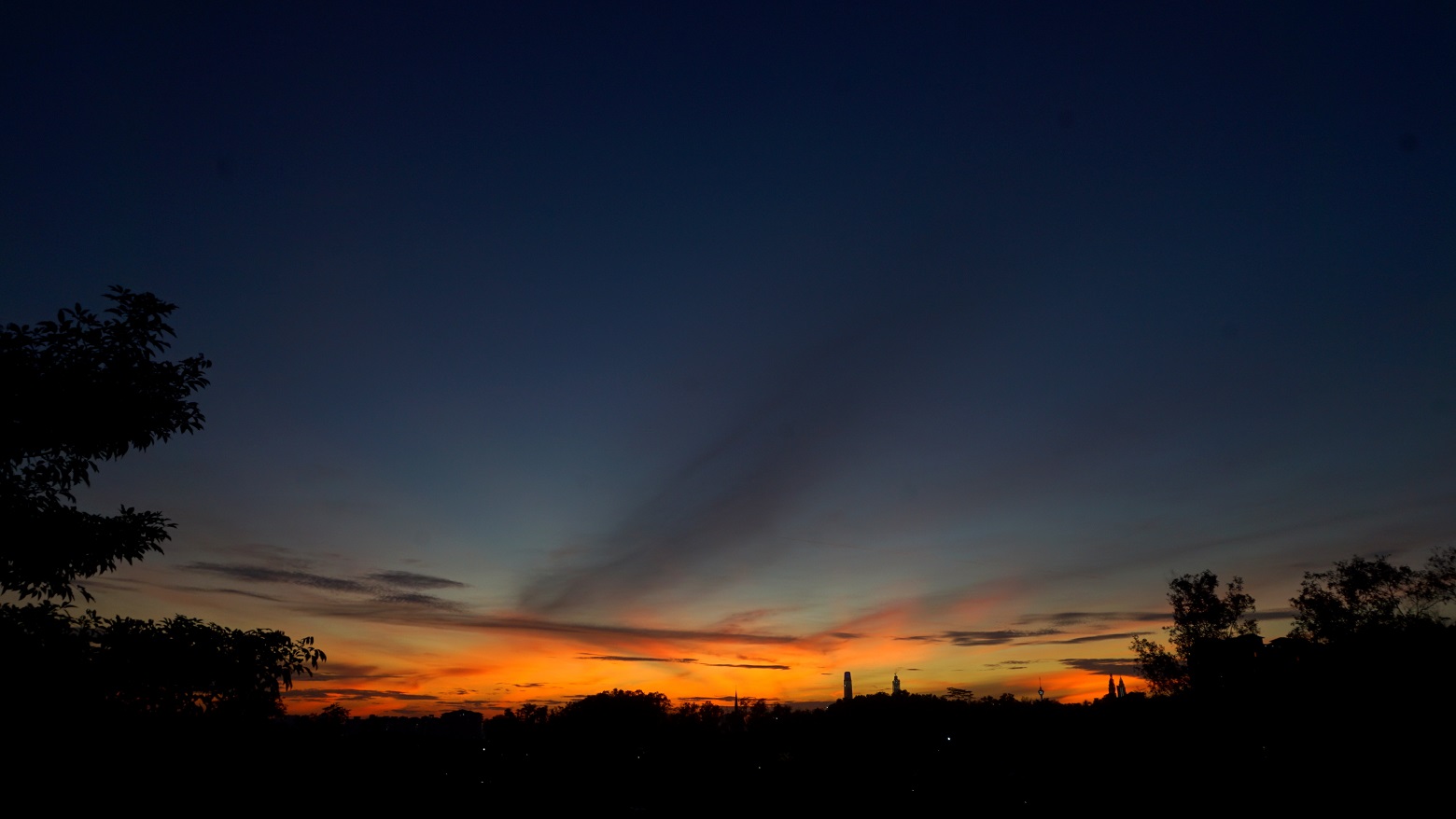 The colours of the evening
---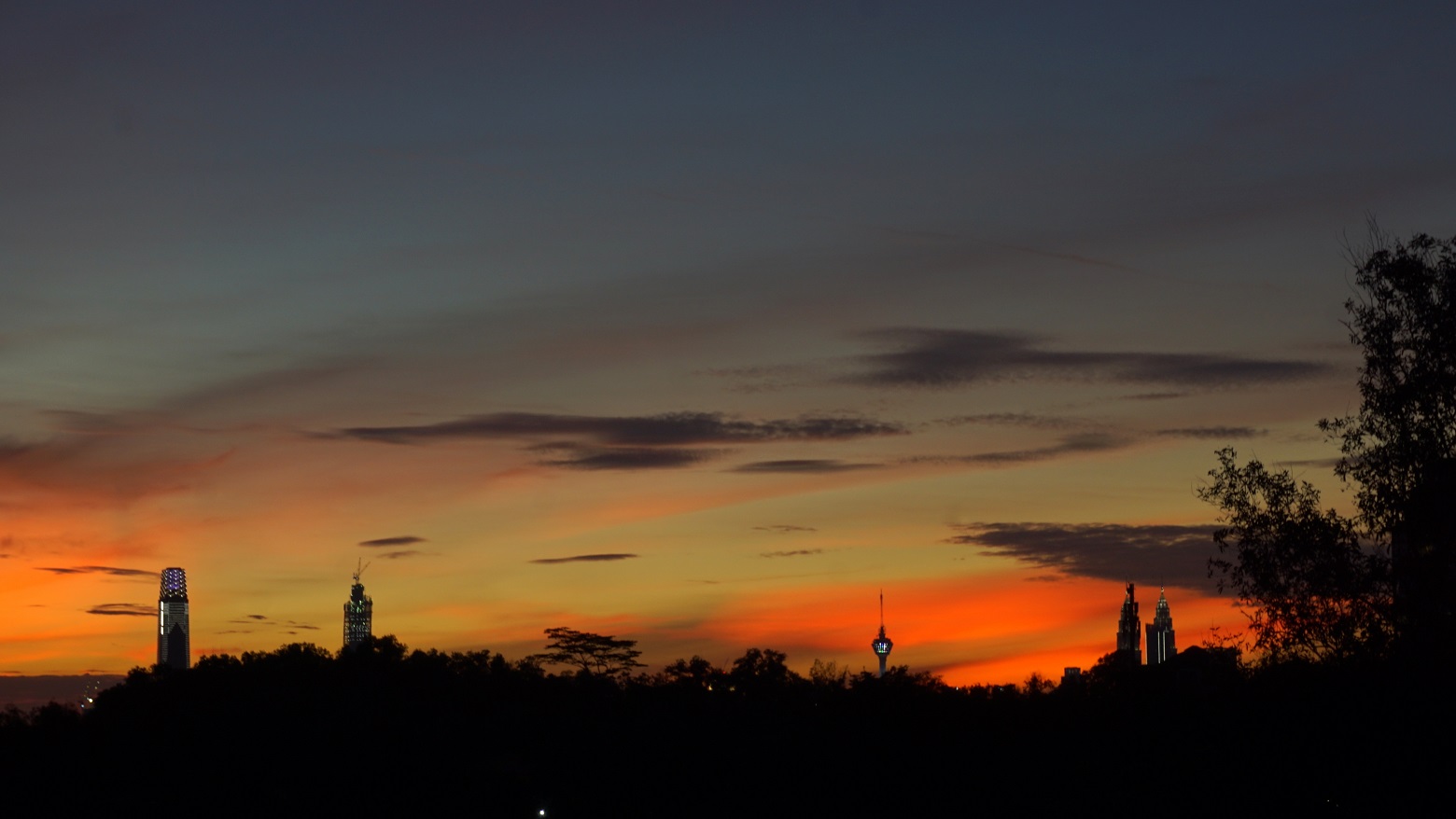 ---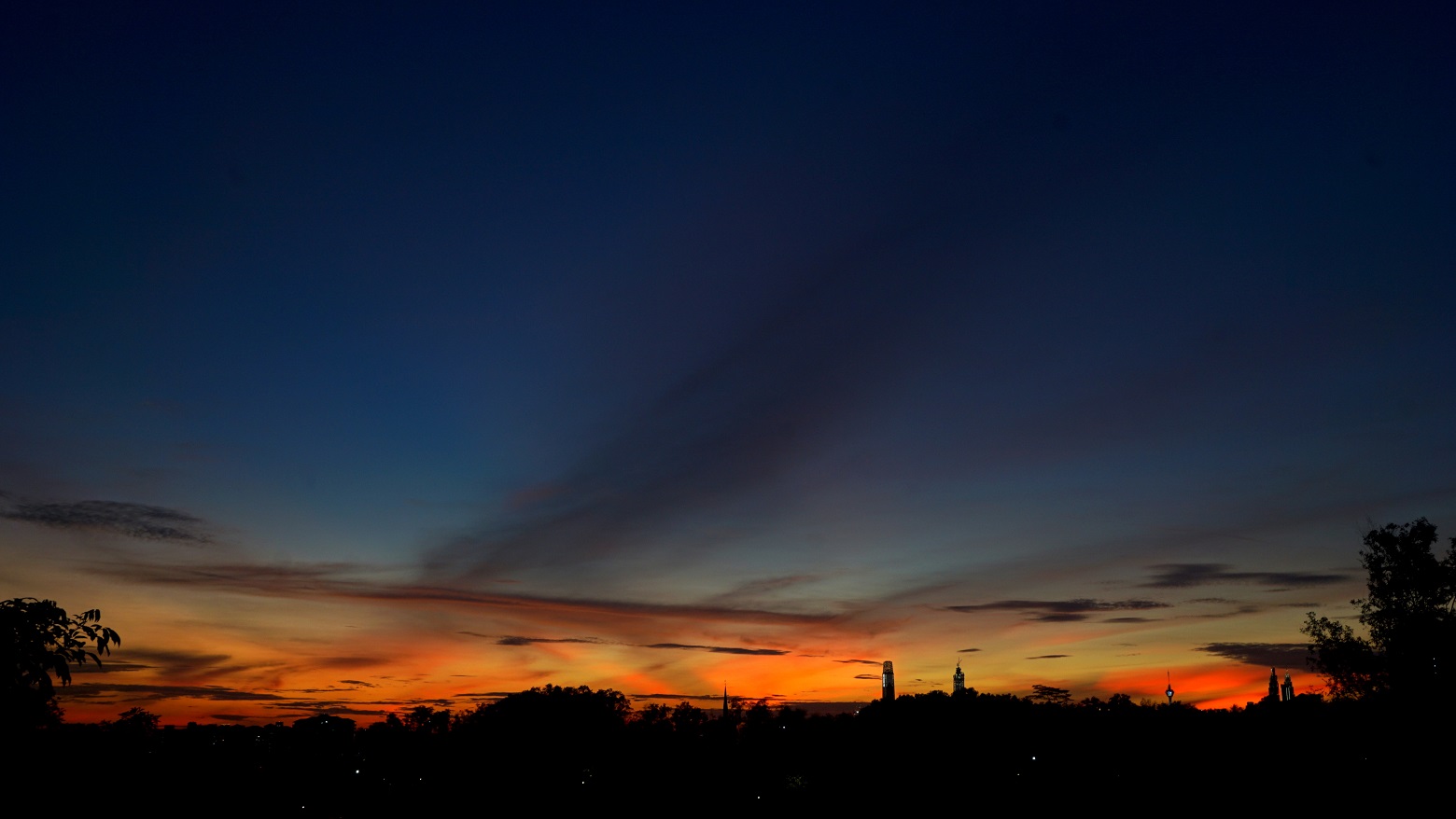 Sometimes the colours intensify
Just for that one moment
Before they fade away
---
Captured with SONY A5100 | ©images & text my own | click image for fullscreen view
---
---

---
---