It'ssssssss FungiFriday.... And the Fungi are back!
It's FRIDAYYYYYYYYYYY!!!
TGIF.... Thank God it's Friday!! And it's #FungiFriday by @ewkaw!!!
A spanking shiny new community even though we've all known this well-loved tag which has been around for ages.
So, I definitely need to post something for it! And this is my inaugural post on the first Friday for the FungiFriday community. For those who want to know more, check this post out... 🍄
We've been having lots of rain these days - it is monsoon season here in Malaysia... And it's started flooding on the east coast of Peninsular Malaysia, which is a 'normal' occurrence this time of year.
However, it hasn't helped in the production of shrooms around my area... 😒 So, it's back to the dusty archived files and folders for the stock of unpublished fungi shots that's decayed even more, hibernating in those files!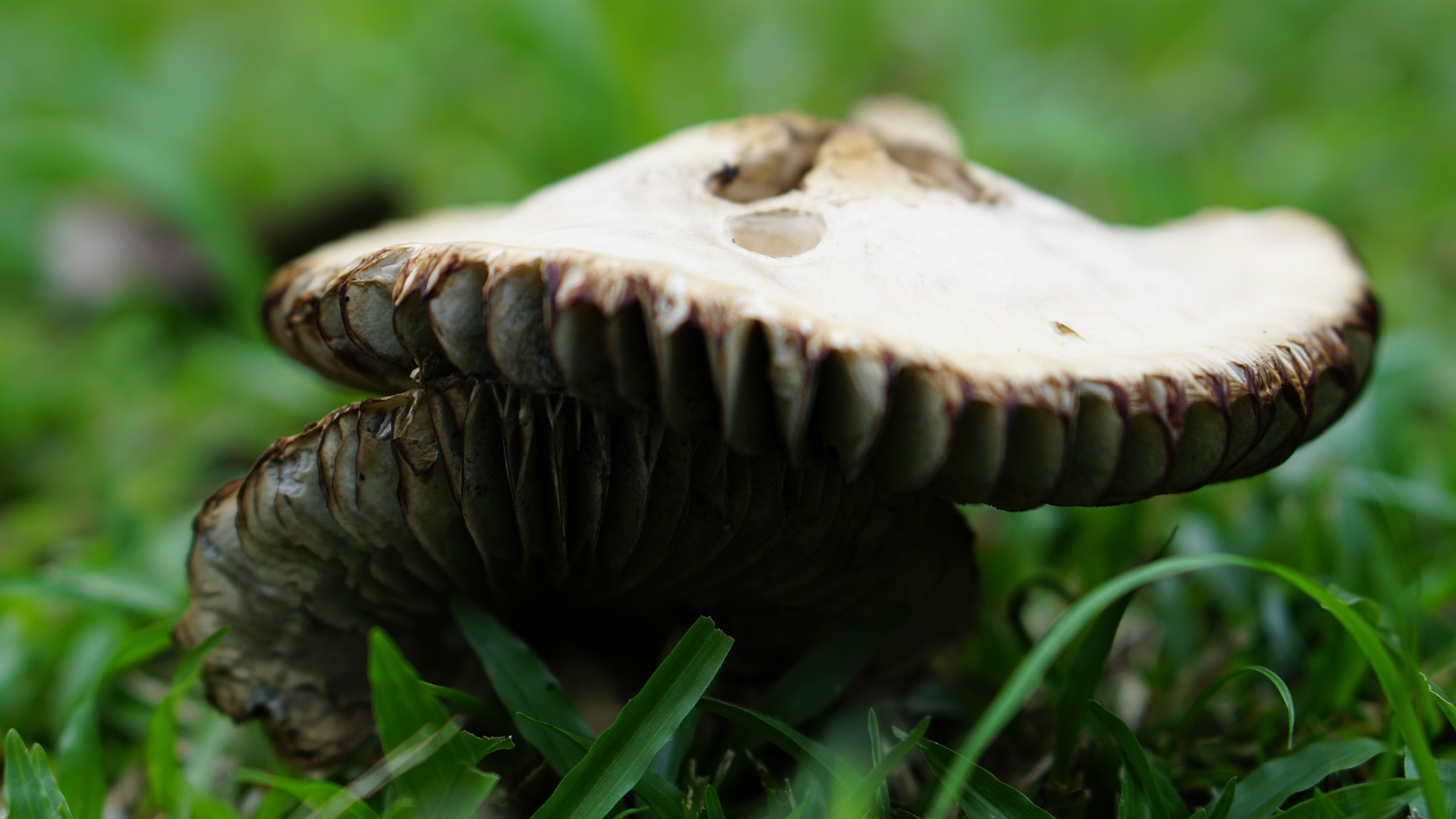 The sombrero shroom! (Can't help thinking that's what it looks like...)
...and its shroom pal taking shelter underneath...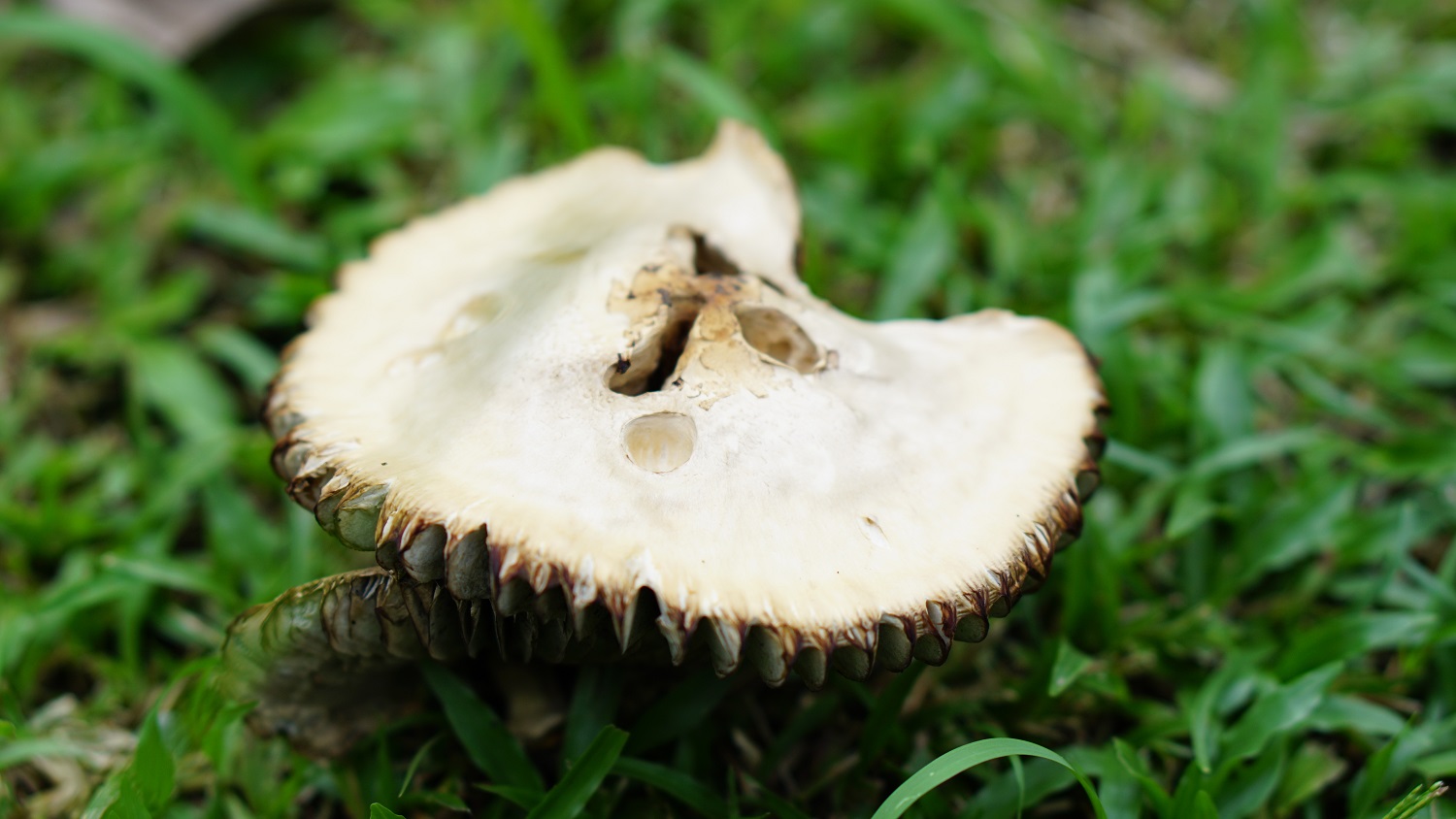 Not much of a shelter, what with those holes on top!
"Ahem.... those are sun roofs, you idiot!", says sombrero shrooom. 🤭😄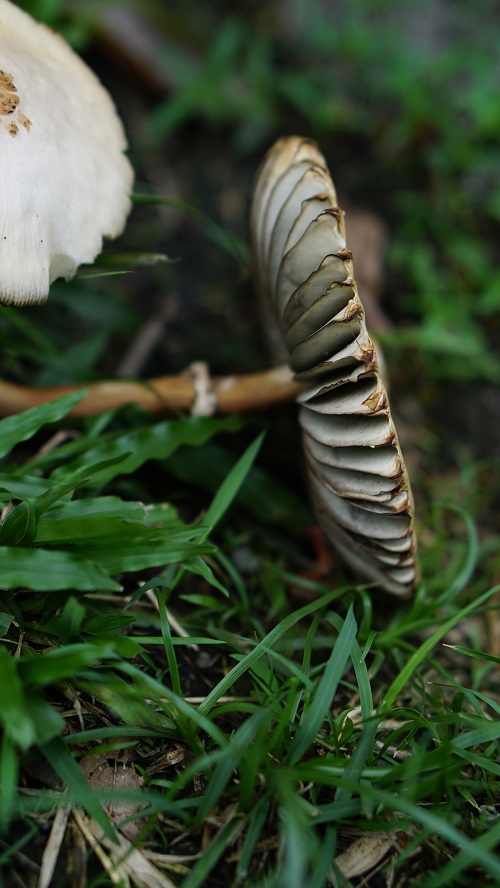 "Fallen sombrero"??
Awwww.....
Quite a healthy specimen... probably a drama queen! hehe...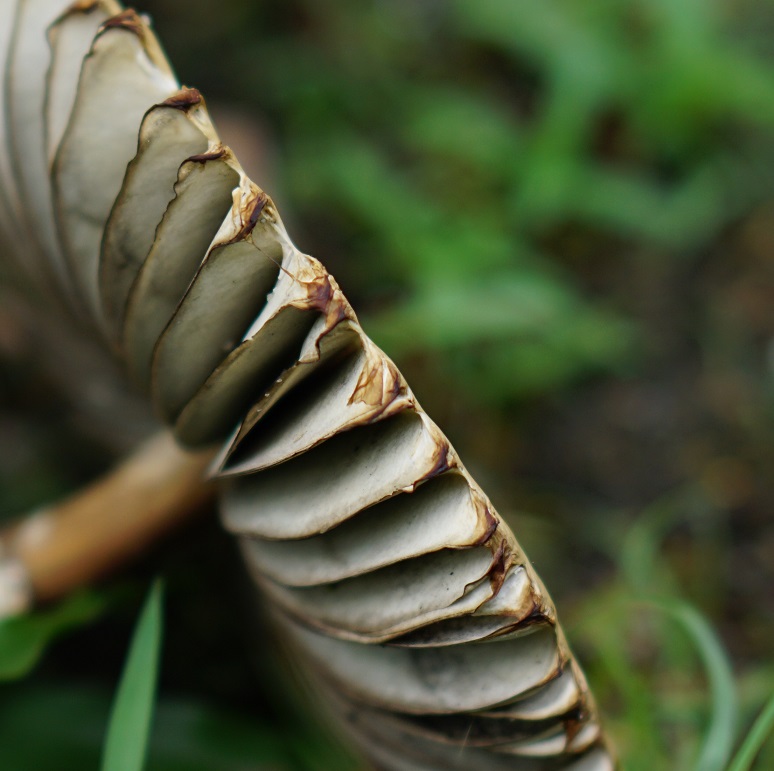 Heyyyy, take a closer look....
Looks like arson here, doesn't it?!
The edges of the gills look singed, as in scorched, burned, toasted, grilled!
Gills grilled! Hahahahaha...
Ahem, this is no laughing matter!
Poor shroom...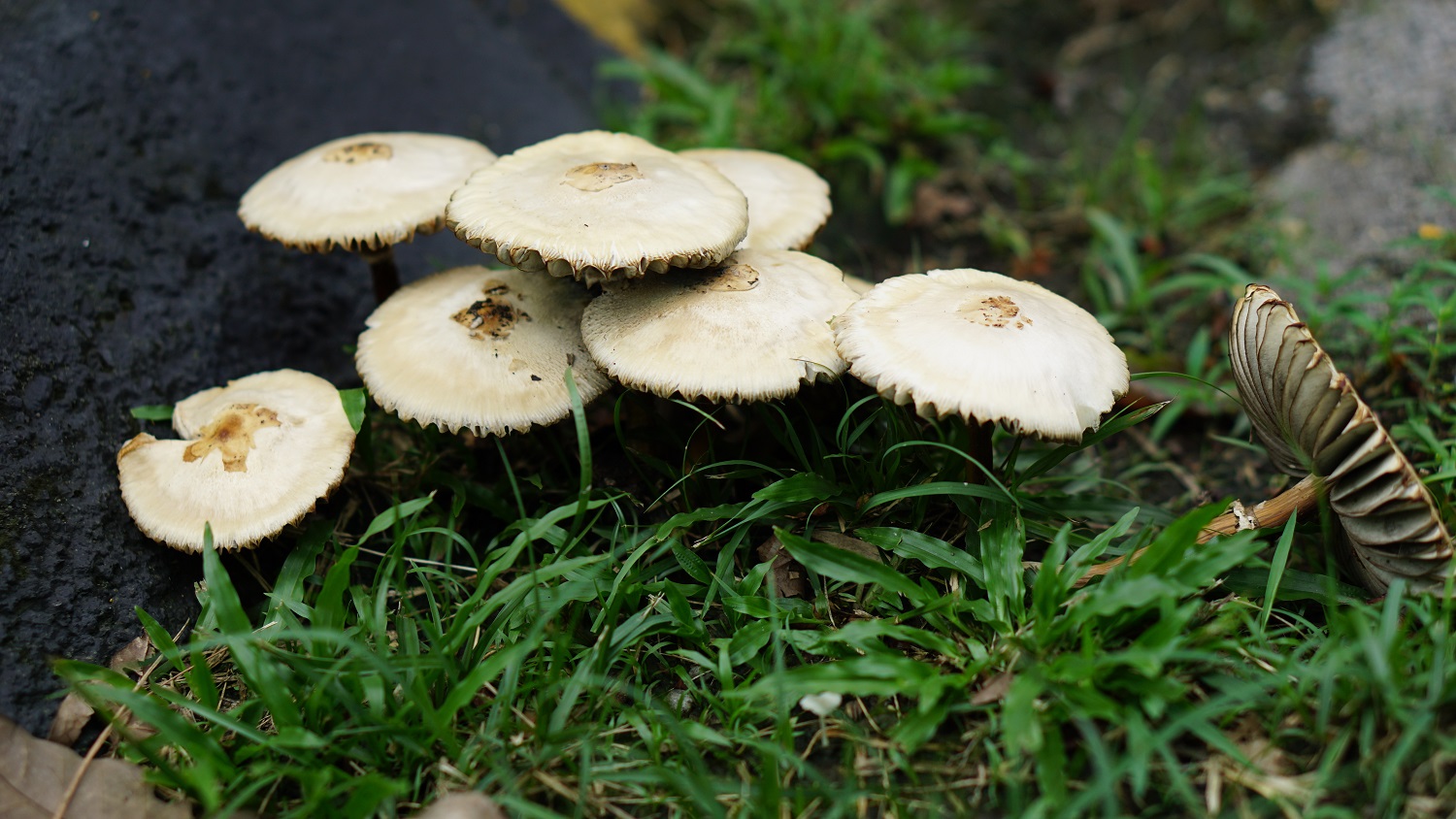 See the scene of the crime....
No wonder it's a fallen shroom... it was attacked!
And the suspects are at the scene of crime - don't they say, they stick around to observe the happenings.... 🤨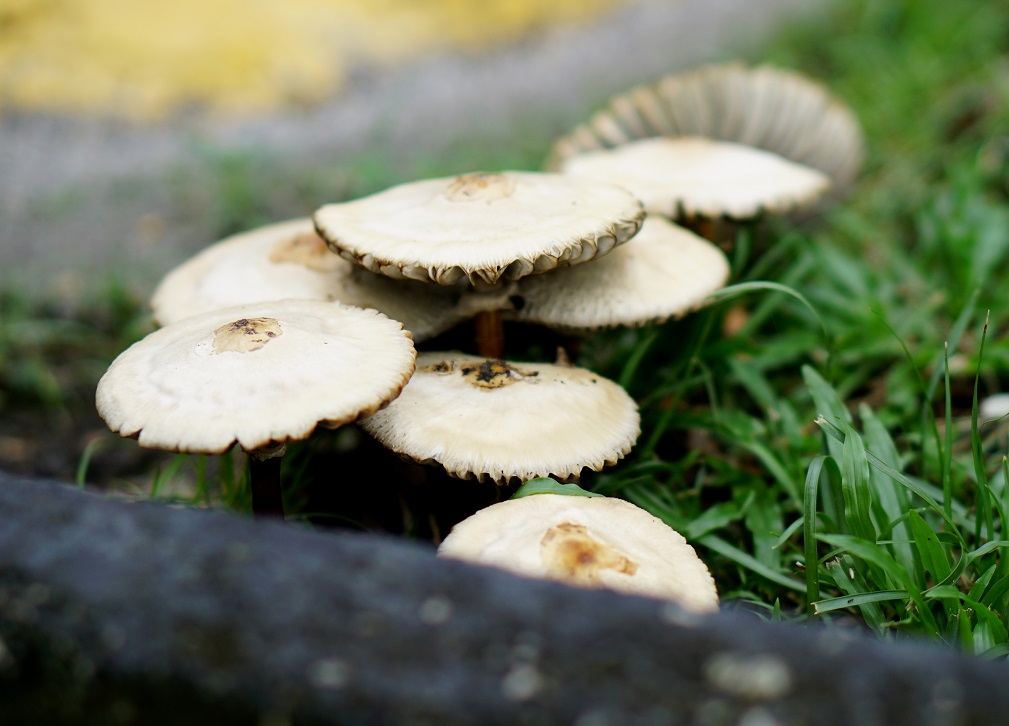 I see one or two sticking their necks out, above others....
trying to see the victim...
Likely suspects!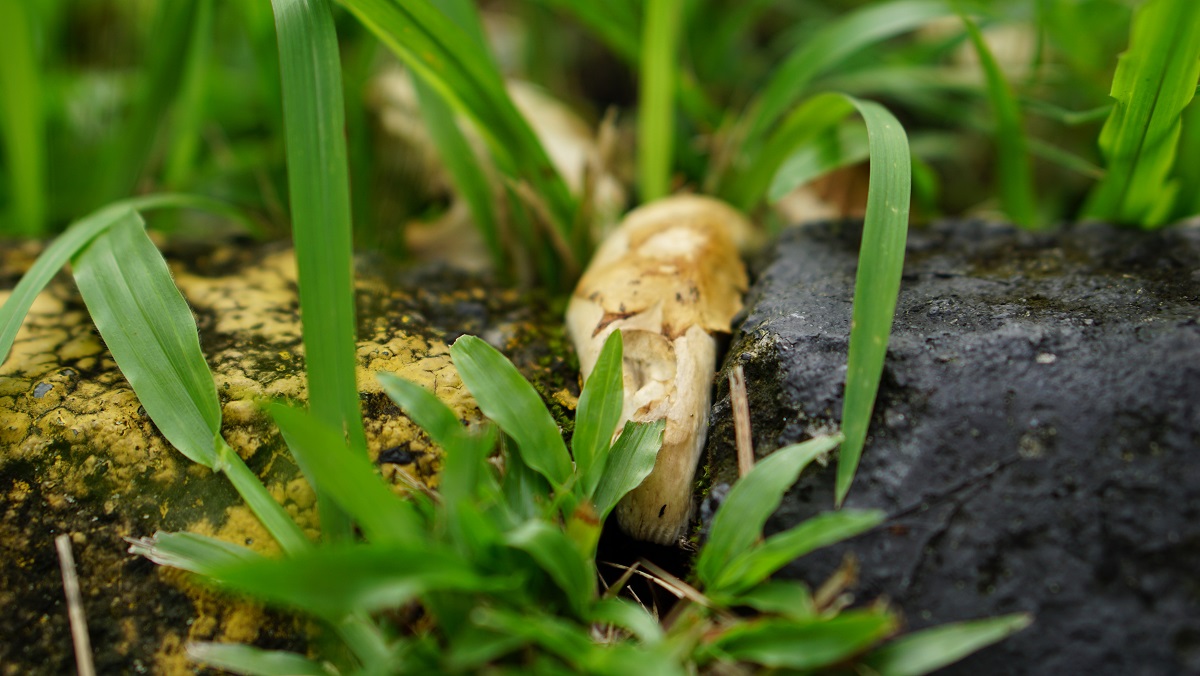 Captured with SONY A5100 + Sony E 50mm f1.8 OSS lens | ©images & text my own

Look....
Here's another hiding between the cracks of the pavement,
between the blades of grass!
I see a guilty look!! 😒
Thus ends this episode of... my contribution to #FungiFriday by @ewkaw... Come along next week.... and we'll see if there's more evidence to this crime.... probably a crime of hot passion... (it was burnt, wasn't it.... hot.... get it, GET IT?! 😁
Ok, enough of the crappy corny jokes....
Happy FungiFriday, fungi fans, one and all! 😄
🍄🍄🍄🍄🍄🍄🍄🍄🍄🍄🍄🍄🍄🍄🍄
---
---