Anthuriums... ~ the Naughty Boys of the floral world! 😝🤭😄
Many know these flowers as 'Anthuriums' but did you know they have a host of other names too?
Tailflower, Flamingo flower, Laceleaf...
And my personal favourite, a slang name if you will ~ Naughty Boy!
And I just found out that the name Anthurium is actually its scientific name!
Fancy that!
Scientific names aren't usually used as common day names... not usually anyway...
Anthuriums belong to the Araceae family
And there are about 1,000 types of Anthuriums!
Here in Malaysia, they do grow in the lowlands, but are smaller... The ones in the highlands, such as our hill resort, Cameron Highlands, grow very healthily!
I found this little treasure trove collection within a church gardening shed, and it may not number 1,000 or even a fraction of it, but I thought it was quite impressive
Am posting this for the first time for #SublimeSunday that's initiated by @c0ff33a and of course #AlwaysAFlower initiated by @dswigle!
---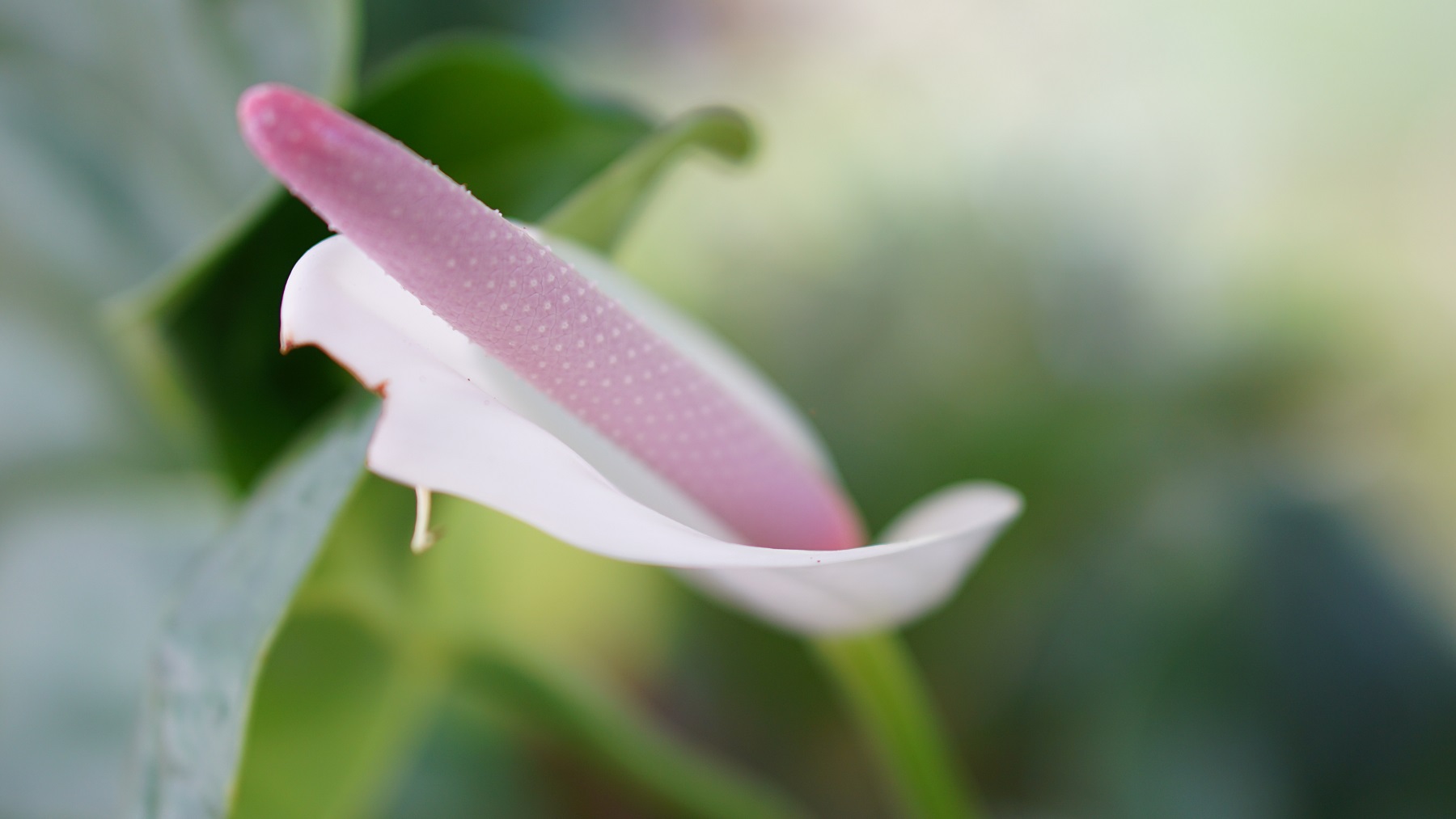 You might be wondering, how could something looking so sweet, be called 'Naughty Boy...
---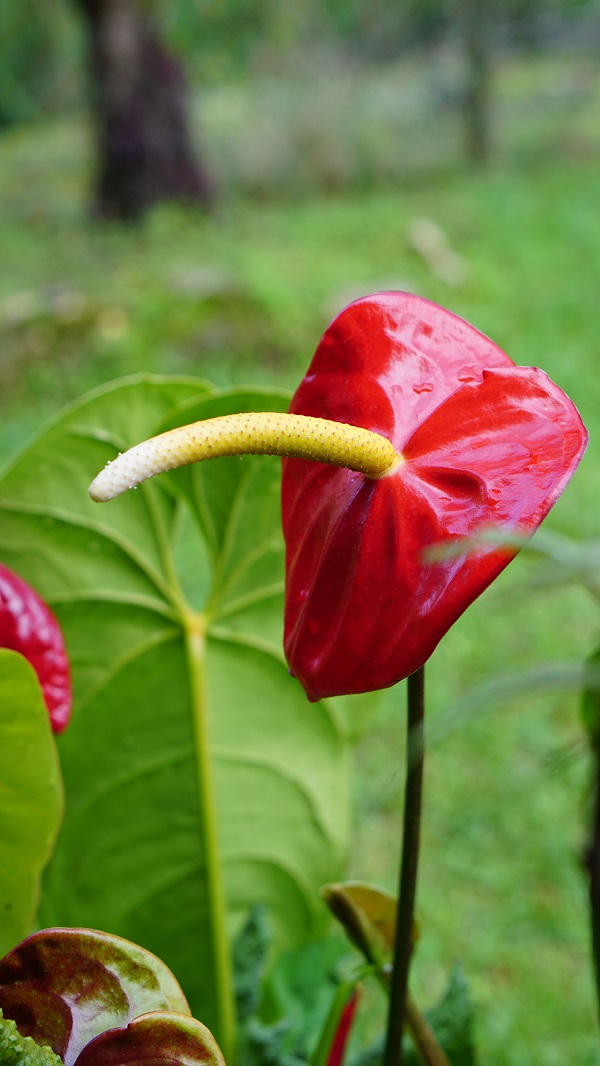 There!
This should visually explain it! 😄
Looks like it is sticking its tongue out at you, huh?!
And probably some other 'body bit' that someone thought was either cute (think Manneken Pis) or rude!
---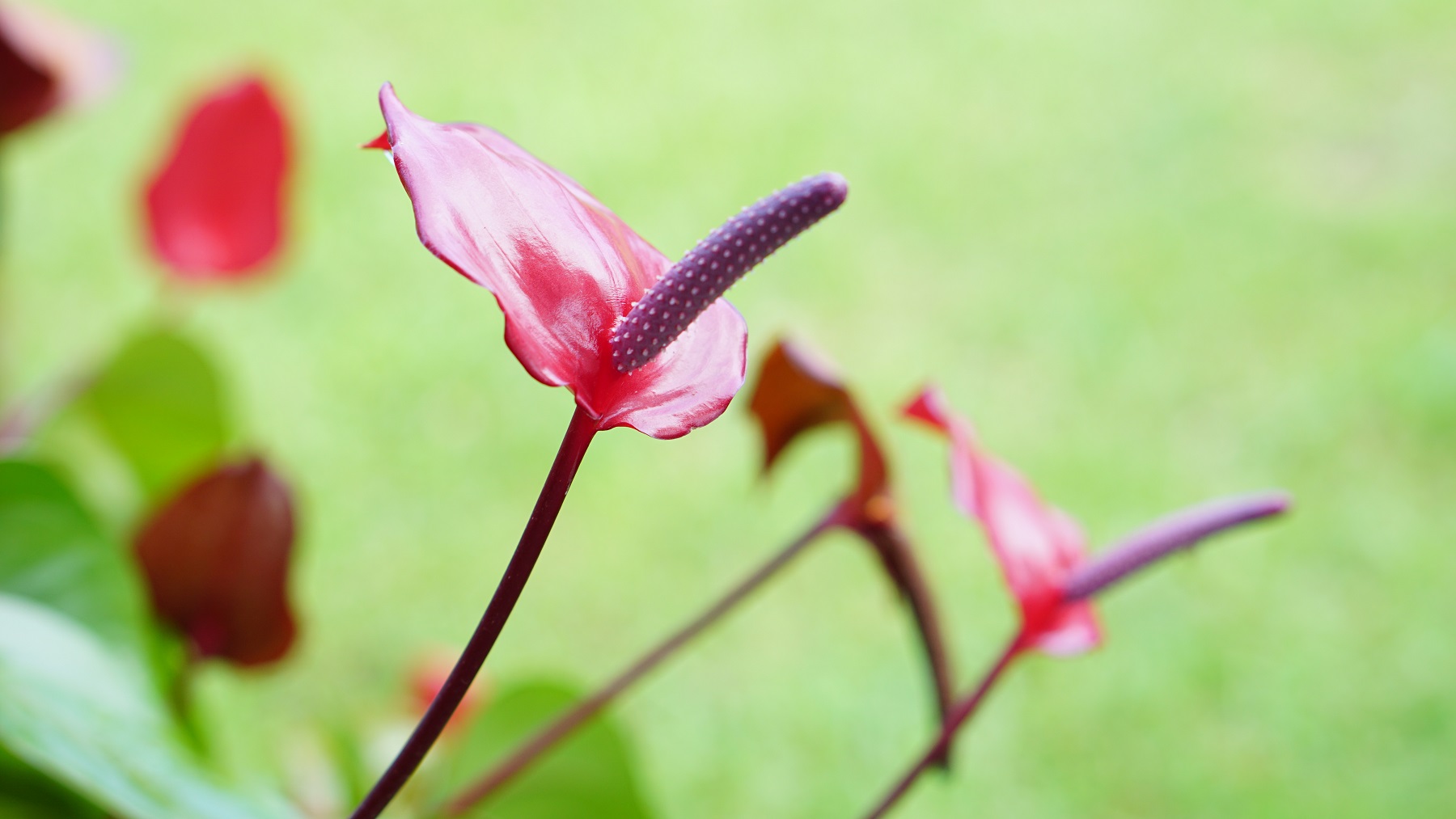 blehhhh! 😛
More sticking out tongues...
---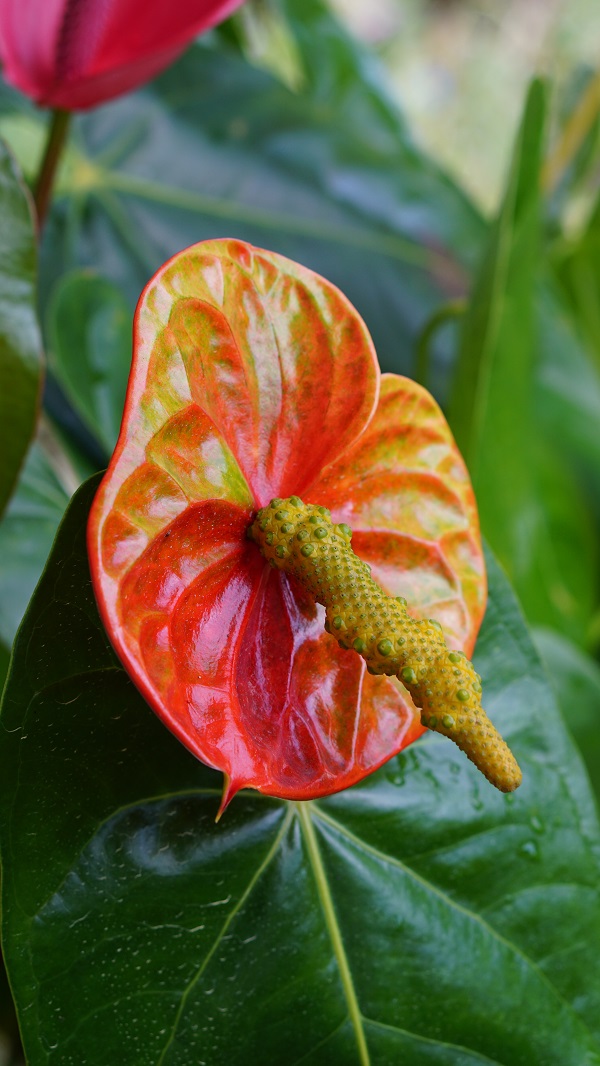 That elongated spike-shaped piece is called a 'spadix'!
See the pointy bits nicely arranged in neat rows on the 'spadix'?
Those are actually the flowers!
Yup, not that bright red thing
Everyone thinks that is the flower (me included)
(The red piece is the 'spathe', which is a kind of 'bract' - the 'leaf' that commonly holds the flowers; think the little green leaf-like bits at the base of a rose bud... that's the 'bract'!)
And the knobby bits here... that look like tumours...
are actually the flowers that have/are becoming fruits!
Yup, the 'ugly' ahem... 'unusual-looking' protrusions....
are the fruits!
Lol, that's one science lesson for you! 😵
Yeahhh, I'm in my nerdy mood
Learn something every day...
---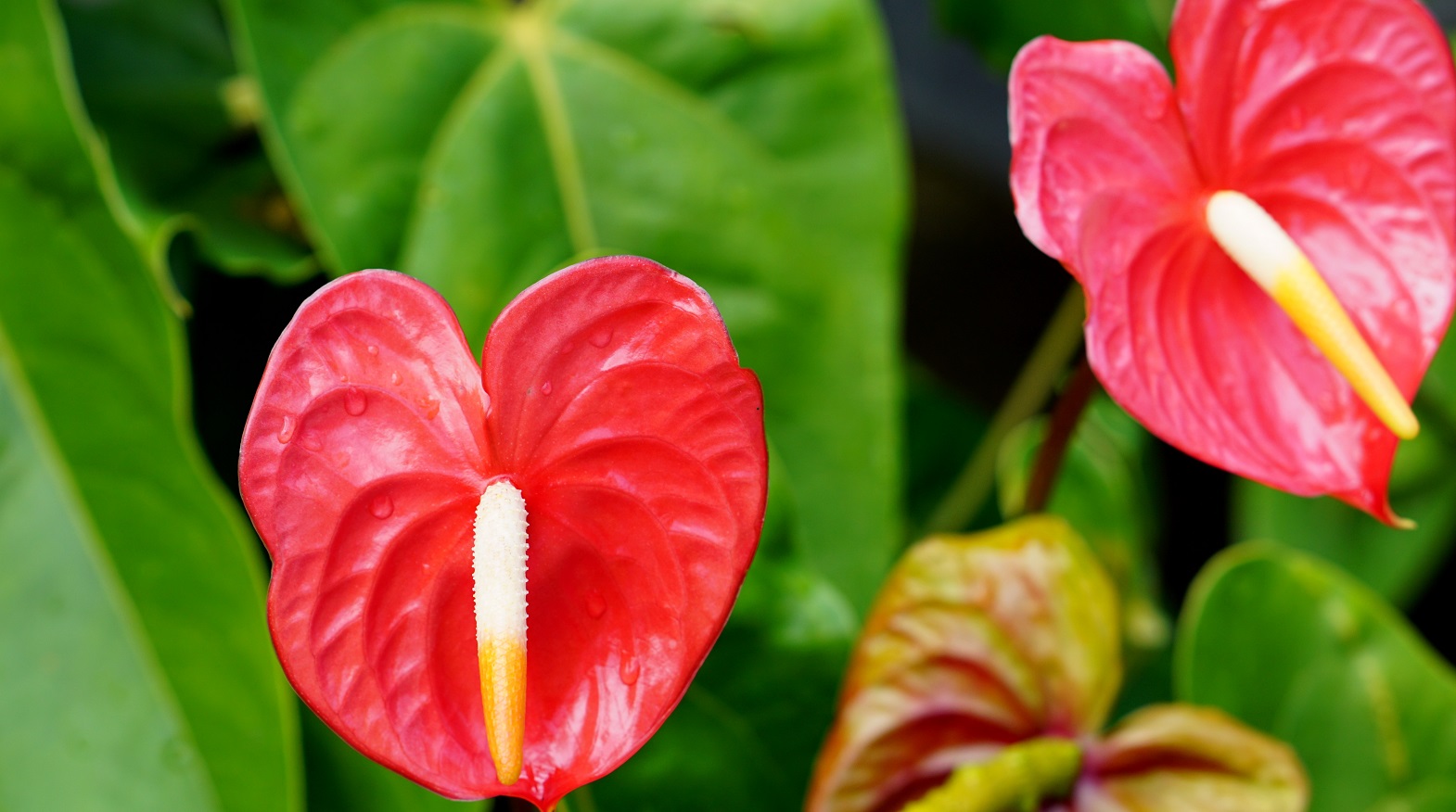 These are what the normal anthuriums look like
In a common bright red colour
Note the dual-coloured spadix
(See... now you know what a spadix is....) 😄
---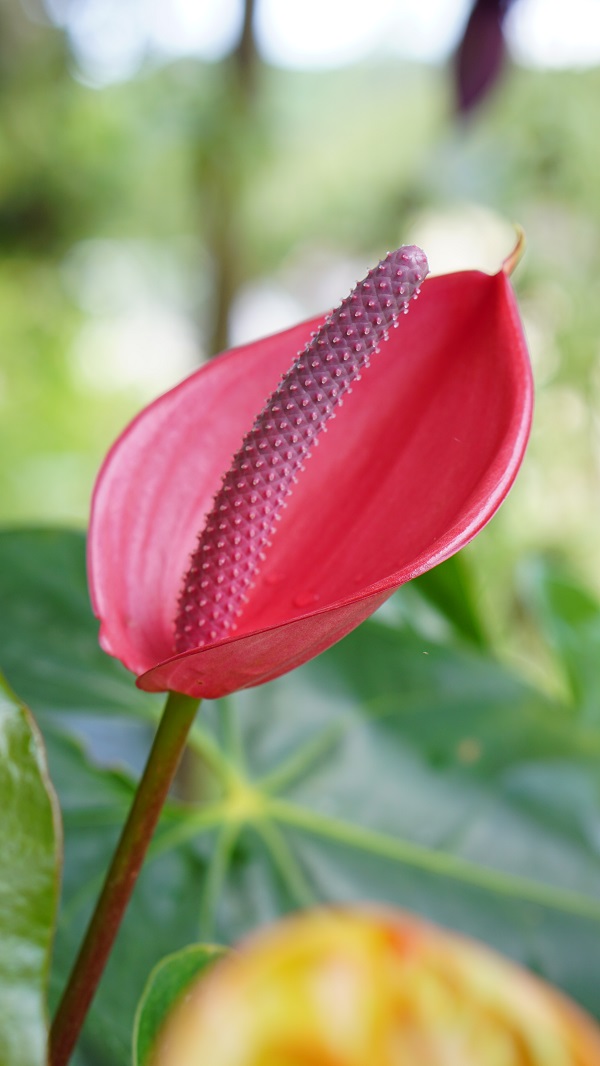 A pinkish red spathe with matching spadix
(I can soooo do this all day.... lol)
The tiny neat flowers are showing very clearly here on the spadix!
---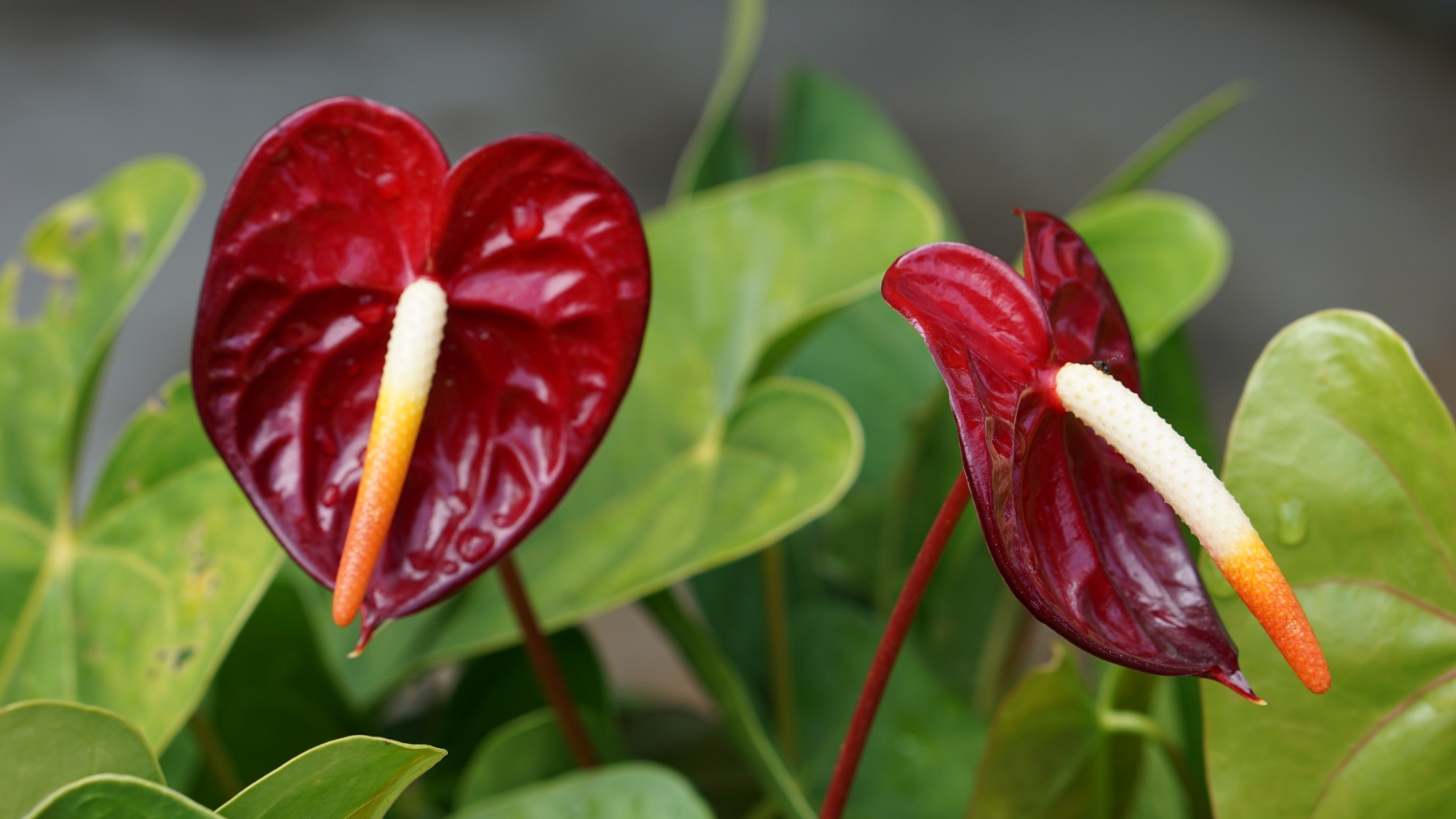 Dark blood red...
---
Here's an unusual colour
A greenish-blood red one
With a totally green spadix!
Going to fruit....
---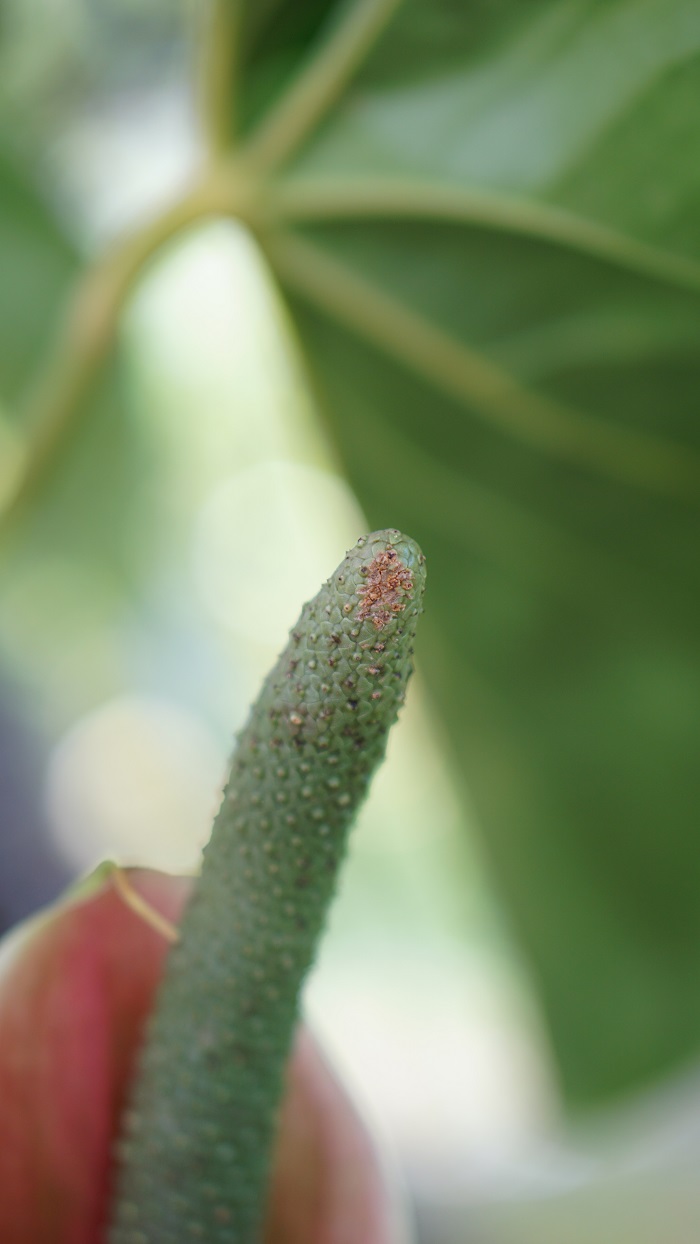 ---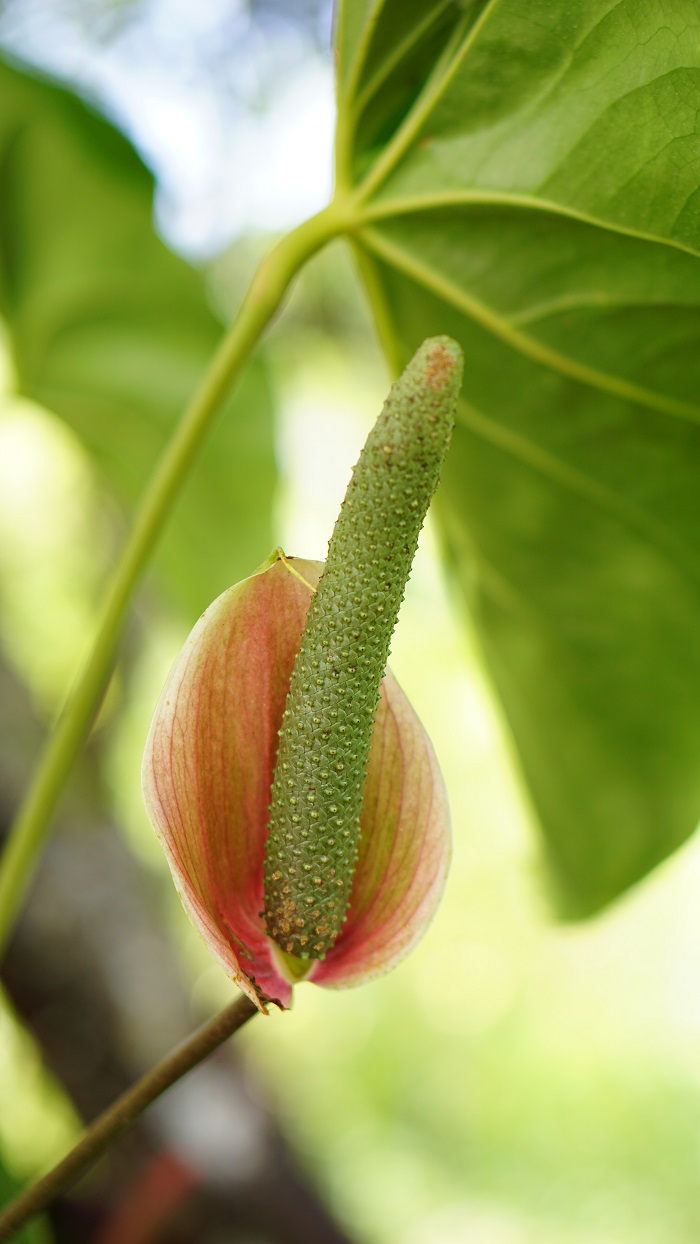 Yup, some spadix are extra healthy...
and end up larger!
---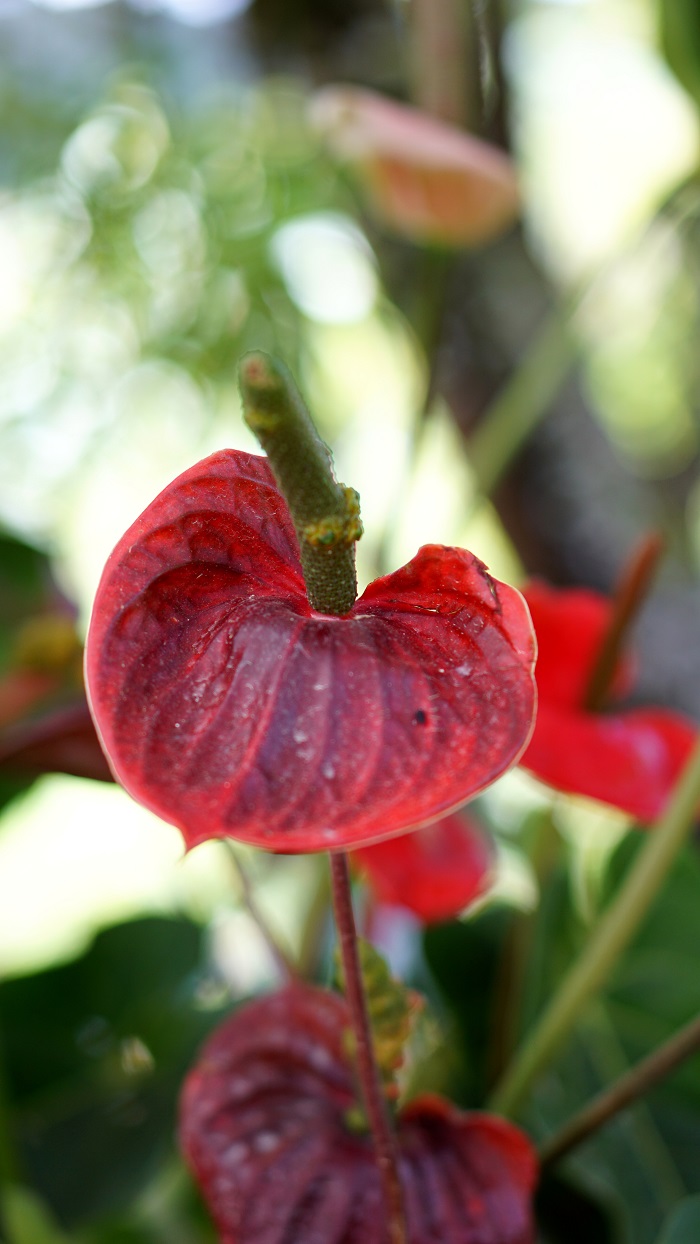 Some bokeh to complement this shot
---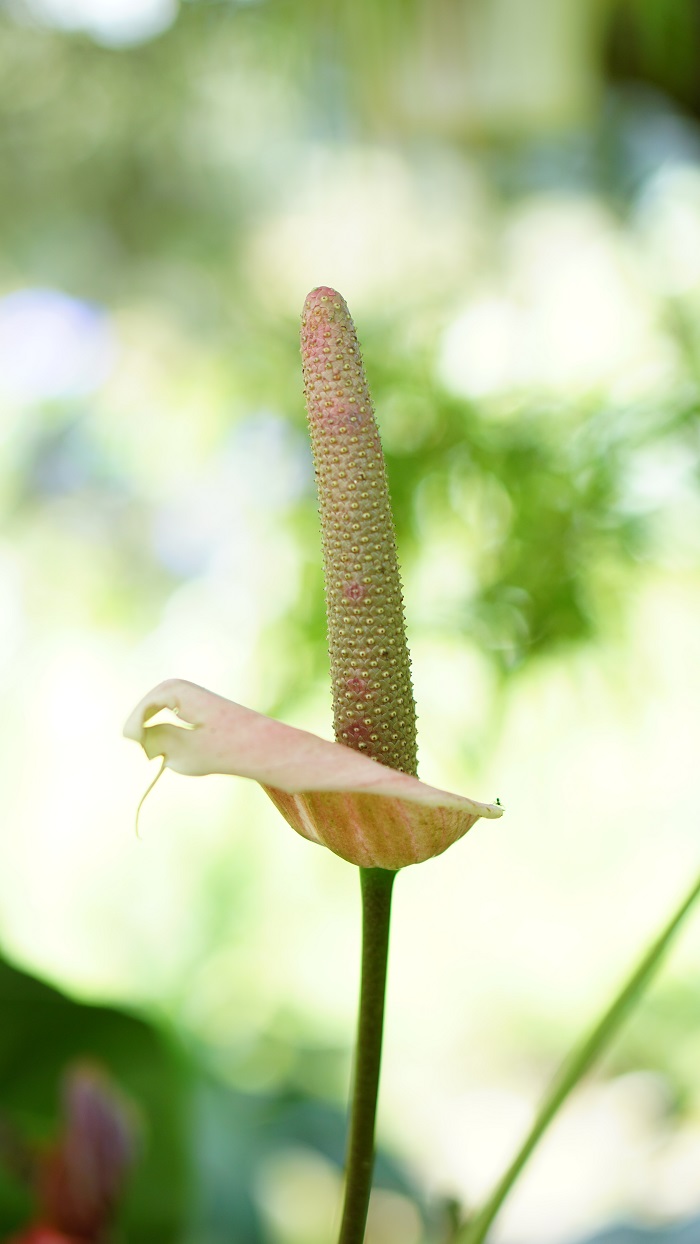 More lovely bokeh....yayyyy!
I quite fancy these pale pastel colours
---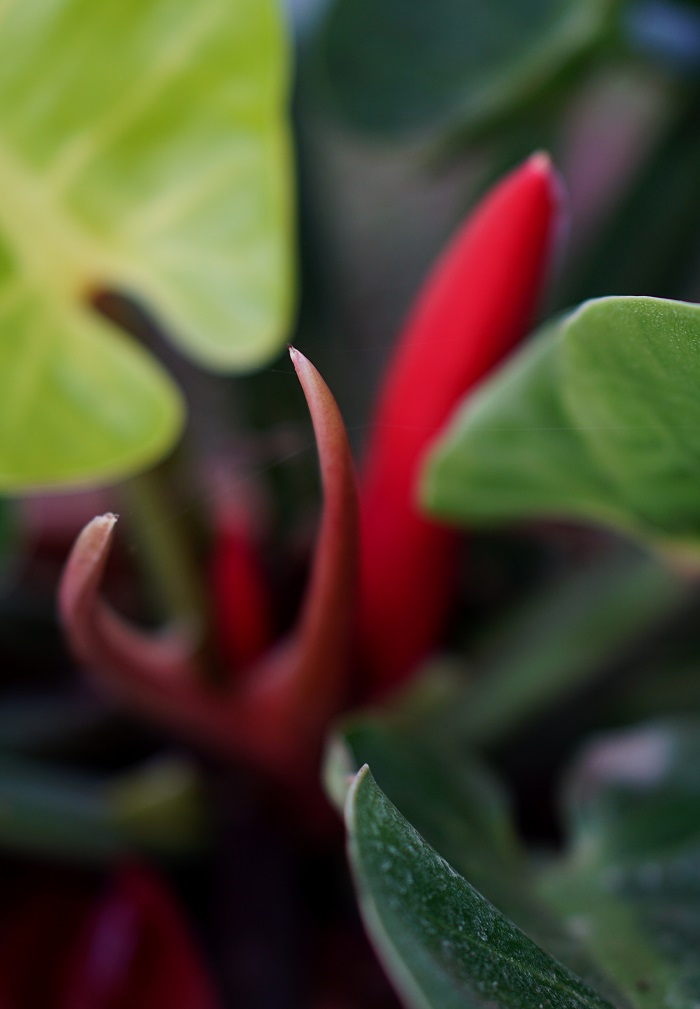 Finally, caught this little one... growing...
Now I know why all these were sitting on the ground in the shed
Mr Gardener must have been waiting for the seeds to pop!
So he could grow new plants!
As I said earlier....
Learn something new every day!
Happy Sunday, everyone!
---
Captured with SONY A5100 + Sony E 50mm f1.8 OSS lens | ©images & text my own | click image for fullscreen view
---
---

This is kinda part of a series of random experimental photography I did recently while in Cameron Highlands, Malaysia
Follow me on the trip photographically!
~ On the Cameron's trail ~ Nature, tea... and some errrr, creative photography(?)
~ Something strange...
~ Random-leeeeee...
~ Darkly
~ Always a Flower...
~ Under the shadows... and dappled sunlight!
~ Strange no more... see the light now?
~ No rhyme or reason...
~ In black & white
---
---

---
---