AskLeo - Can Hive Become "A Metaverse"?
The concept of Metaverse has been brought to my attention by @taskmaster4450 and I've been reading all of his posts on this topic and never skipped anything, from the traditional media ​on this mater. This idea of blending the digital and what we currently call real life sounds so inviting and meaningful, considering the potential technology has atm.
Facebook has been the subject of a couple of news regarding its plan of creating its own Metaverse as well, but this ccentralizedshit is the last I would be interested in. Facebook is a total garbage imo and I wouldn't touch it even if they'd pay me.
Gaming is an industry that's going to be revolutionized by blockchain technology and we already have this #playtoearn trend that has soaked up tons of users, @splinterlands being a Hive blockchain game benefitting the blockchain as well.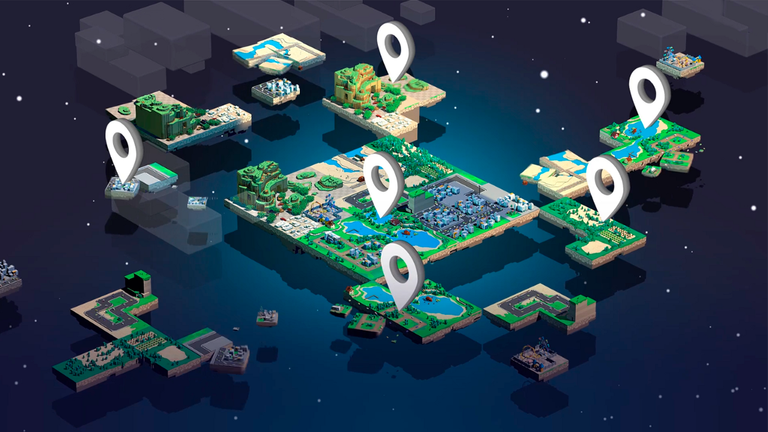 image source
The idea with the metaverses, from what I understand, is that one can use his avatar(identity in the world world) to jump from one game to another, trade NFTs, rent land, open businesses in virtual world, some that might have implications in the real world as well and be part of all sort of activities without the need of opening several accounts for each game/community he's getting involved in.
We're talking somehow of a decentralized world where blockchain technology makes everything possible. The Hive blockchain is also a decentralized blockchain and by creating an account on this blockchain you can play splinterlands, you can blog about your experience with that game, upload videos on @threespeak or @dtube, use Leofinance and its DeFi apps, exchange assets via Hive engine and so on...
Considering we're avatars on this chain we kind of have our own tiny metaverse already, but is it Hive scalable enough and able to handle a true metaverse on its ow shoulders? Probably, I'm not that technical in that regard, but the concept is here as pointed out above. We are already able to interact with so many apps by using one single account/avatar.
I doubt development on Hive will stop at Splinterlands, SPK network, threespeak, Leofinance, etc... I have my strong conviction that there will be devs interested in building more on this blockchain and sooner than later we will have it on the list of the Ethereum killers. Wheels have started spinning at quite a pace the past few months and this project looks more than promising.
It's one that will survive quite well a potential future bear market, that's for sure. Anyway, I'm curious to read your opinions in regard of whether Hive can become a Metaverse.
Thanks for attention,
Adrian
Posted Using LeoFinance Beta
---
---