[ENG-ESP] Bitcoin Declaration of Independence -- Declaración de indeendencia Bitcoin
We know that this week the Bitcoin conference has been held at the convention center in Miami Beach, and something that has not only surprised the attendees, but has also surprised the world, is the declaration of independence of Bitcoin in the form of a gigantograph ready to be signed by all attendees.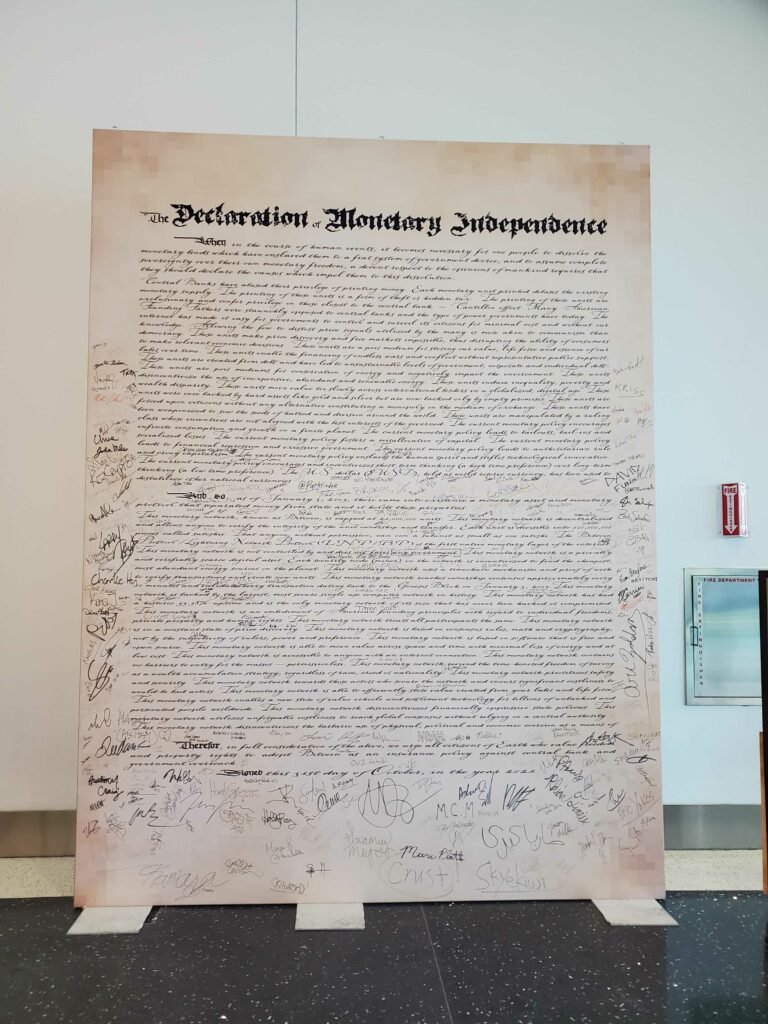 LINK
This is a declaration of monetary independence that is made up of 27 statements that reflect the current monetary situation and highlights some 29 important properties that Bitcoin offers.
In this statement he begins by highlighting the abuse of central banks towards humanity since they involve regulating currencies and above all the abuse of indiscriminate printing of money. The request that the ways of doing things be changed, NOT that fiat money disappear, the idea is that the state monopoly on fiat money ends.
---
ESP
---
Sabemos que esta semana se ha llevado a cabo la conferencia de Bitcoin en el centro de convenciones en Miami Beach, y algo que no solo ha sorprendido a los asistentes, también ha sorprendido al mundo, es la declaración de independencia de Bitcoin en forma de gigantografía dispuesto a que sea firmado por todos los asistentes.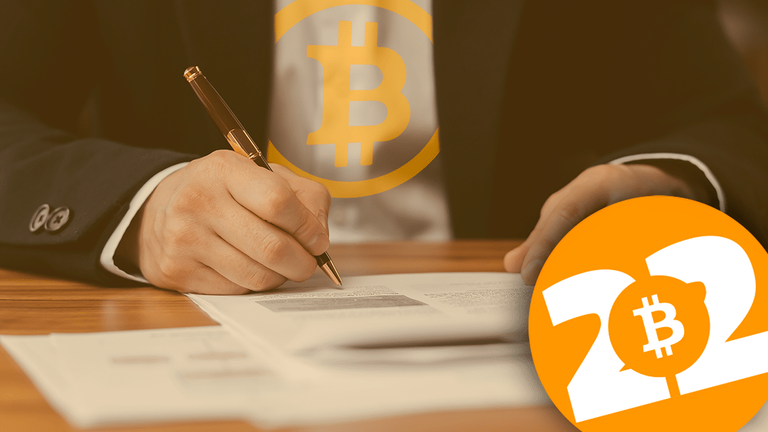 LINK
Esta es una declaración de independencia monetaria que se compone de 27 afirmaciones que reflejan la situación actual en lo monetario y destaca unas 29 propiedades importantes que ofrece Bitcoin.
En esta declaración comienza destacando el abuso de los bancos centrales hacia la humanidad ya que suponen regular las monedas y sobretodo del abuso de la impresión indiscriminada de dinero. El petitorio de que se cambien las formas de hacer las cosas, NO que el dinero fiat desaparezca, la idea es que termine el monopolio estatal sobre el dinero fiat.
Gracias por pasar.
---
---