Axie Infinity se podrá jugar gratis.
This is true! For both fans of the game and those who have never had the experience, Axie Infinity can be played for free as a pre-release version of the final version.

LINK
This early release has been done to identify possible bugs in the game, any bugs can be collected and submitted for such improvements before its global release.
All that can be obtained in the game is NOT coined as NFT, all the SLPs obtained are not exchangeable in the crypto market, it is all a simulation of what will be in the future, in its full release.
To play Axie infinity, both in the desktop version and on Android or IOS devices, you can access it through THIS LINK and start enjoying!
All this has happened due to the attack that had caused more than 25 million dollars due to a security flaw in the network. Now they want to make sure everything goes smoothly.
---
ESP
---
Esto es vedad!, tanto para los fanáticos del juego como para los que nunca han tenido la experiencia, Axie Infinity podrá ser jugado de manera gratuita como un pre-lanzamiento de la versión final.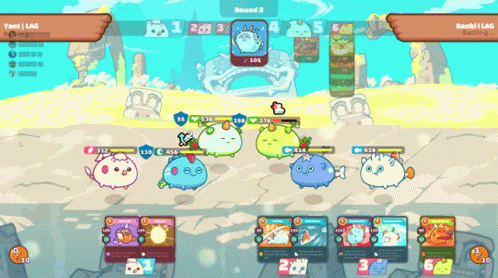 LINK
Este lanzamiento anticipado se ha realizado para identificar posibles errores en el juego, cualquier error puede ser recolectado y enviado para realizar dichas mejoras antes de su lanzamiento global.
Toso lo que se pueda obtener en el juego NO está acuñado como NFT, todos los SLPs obtenidos no son intercambiables en el mercado cripto, es todo una simulación de lo que srá en el futuro, en su lanzamiento completo.
Para jugar Axie infinity, tanto en versión de escritorio como en dispositivos android o IOS puedes acceder mediante ESTE LINK y comenzar a disfrutar!.
Todo esto ha sucedido debido al ataque que había causado mas de 25 millones de dólares debido a una falla de seguridad en la red. Ahora quieren asegurarse que todo marche bien.
Gracias por pasar.
---
---