ASEAN Hive Challenge #18: Taqwa Muhammadiyah Mosque in Lhokseumawe City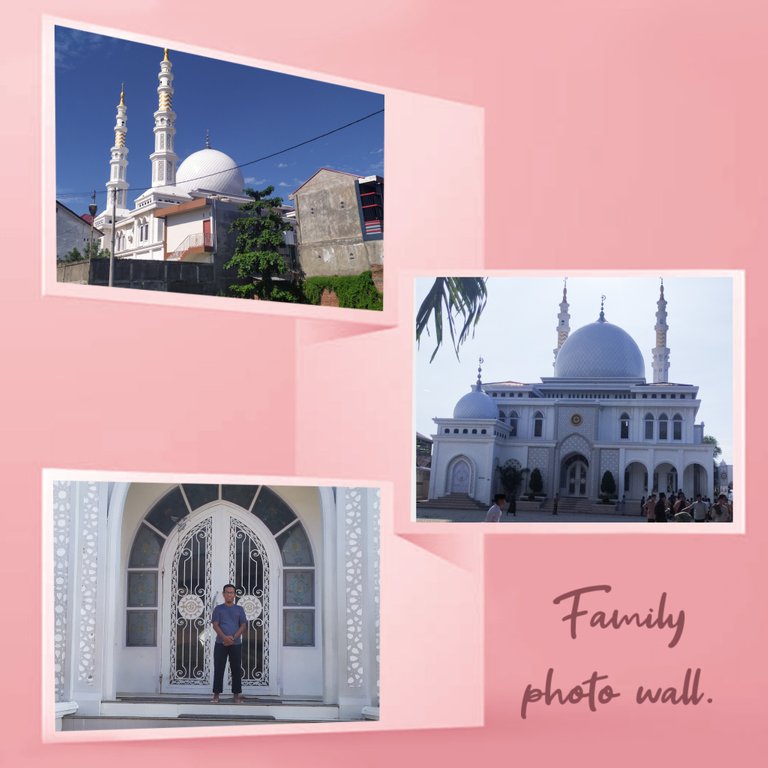 Hallo..good night Hiver, meet me again. How are you all today? I hope all of you are in good health always with your family at home.
Lately I've been a little busy with all the work at home and also in the office where I work. It can be said that I spend a lot of time at home taking care of young children. But with all that routine, I try to spend as little time as I can on Hive as much as possible, making posts and trying to be actively involved with other fellow hivers in the community. So, although it's a bit late, on this occasion I again try to take part in the challenge organized by justinparke as the founder of the ASEAN Hive Community.
I entered "ASEAN Challenge: Taqwa Muhammadiyah Mosque in Lhokseumawe City" into the ASEAN Hive Community Challenge #18, Local Temple Tours organized by my friend @justinparke.
Last Sunday after taking my wife and children to my mother-in-law's house, I finally had a little free time to visit a magnificent and beautiful mosque in the middle of Lhokseumawe City. The mosque is the Taqwa Mosque belonging to one of the second largest Islamic community organizations in Indonesia, namely Muhammadiyah.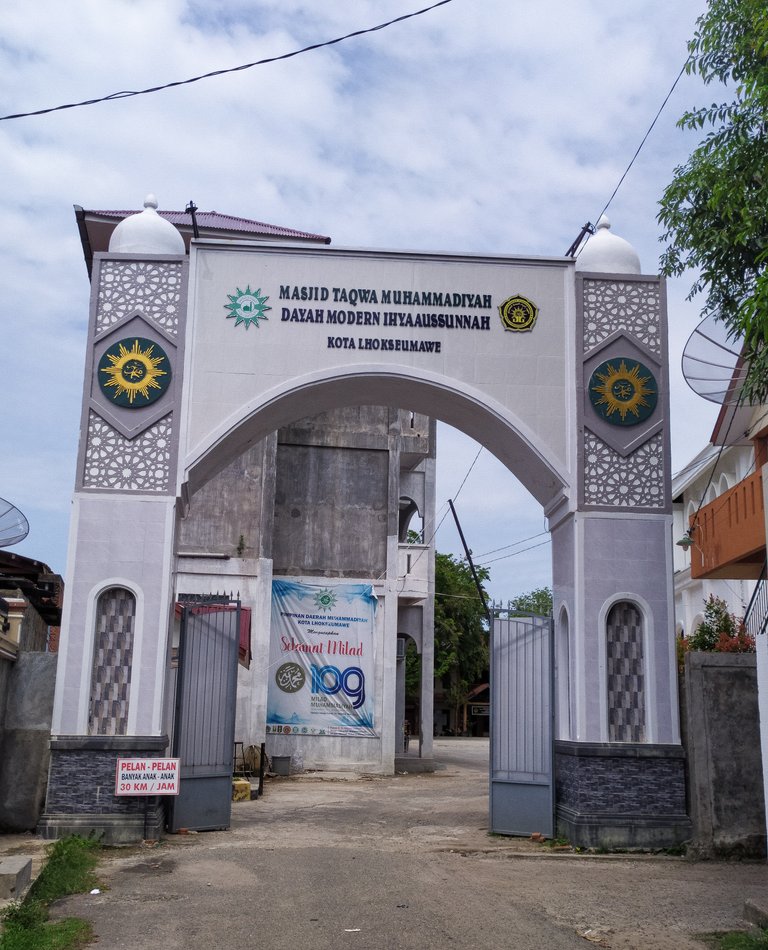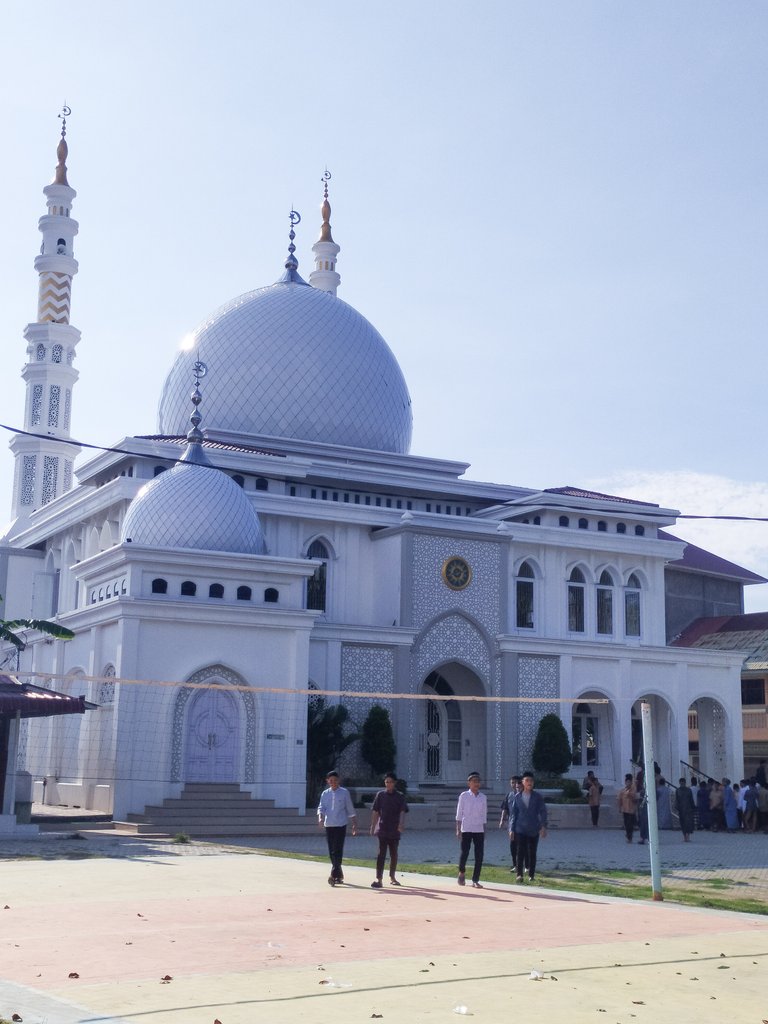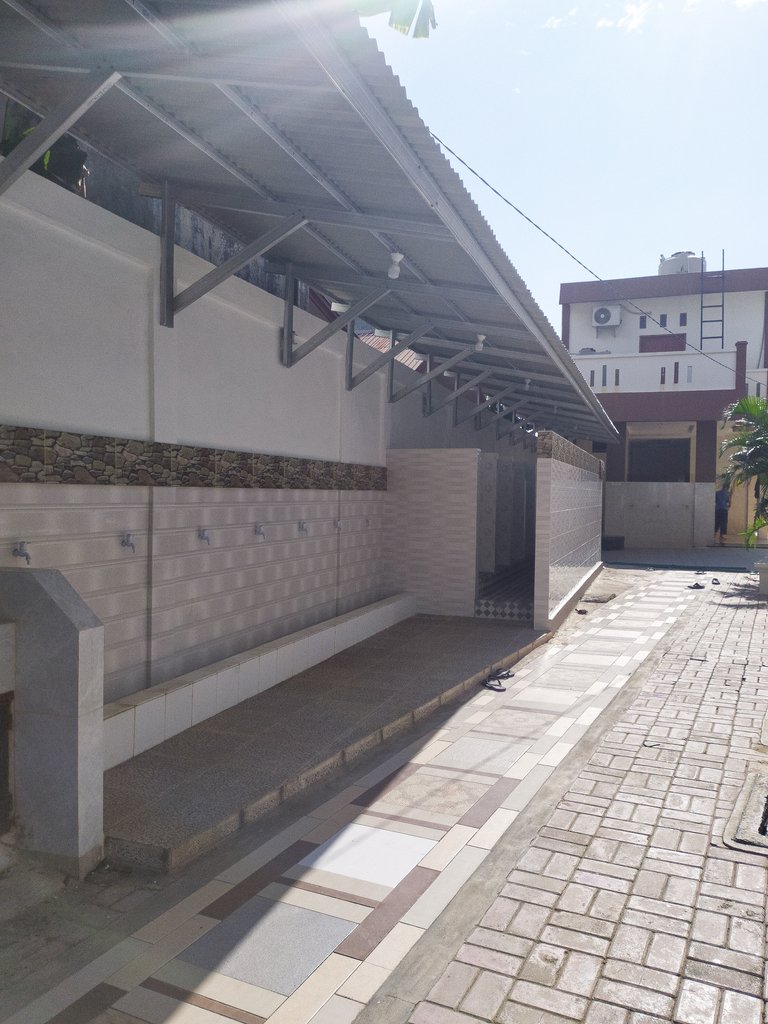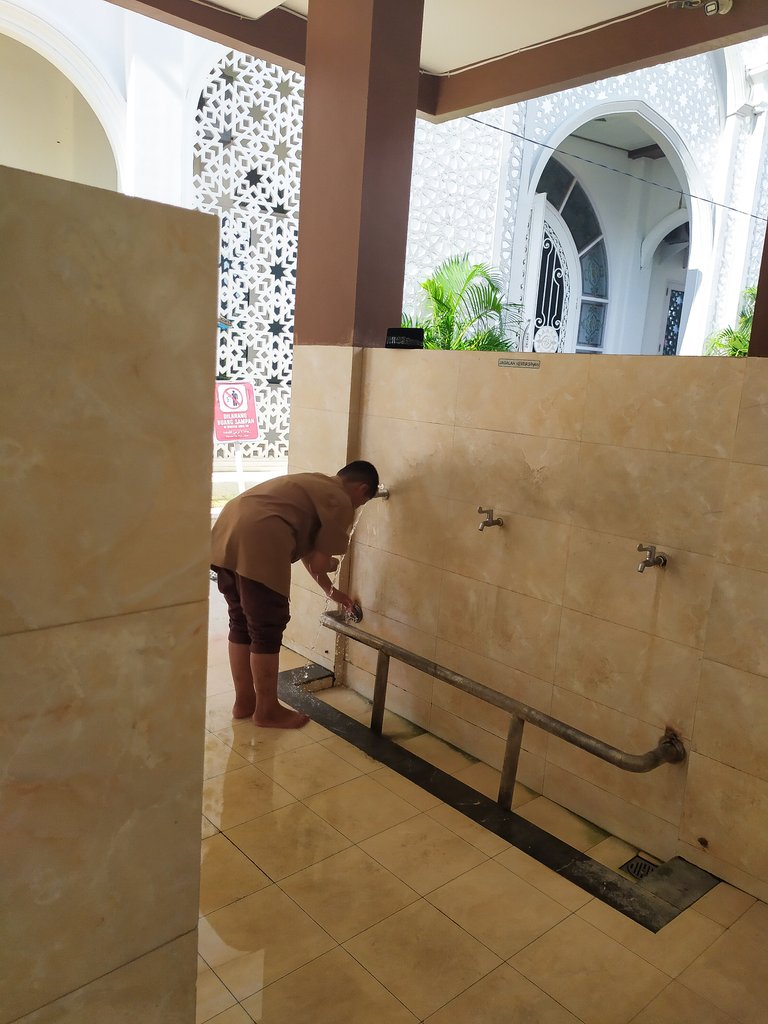 I arrived at this Taqwa Mosque at 15.45 pm or almost coincided with the time for the Asr prayer, which is 15.56 pm. After parking the motorbike in the congregation motorbike parking area that has been provided, I went straight to the ablution area to perform ablution before entering the mosque. Performing ablution is one of the conditions for the validity of prayer for a Muslim. Not long after, a very melodious call to prayer was heard by the muezzin, and it was a sign that it was time for the Asr prayer.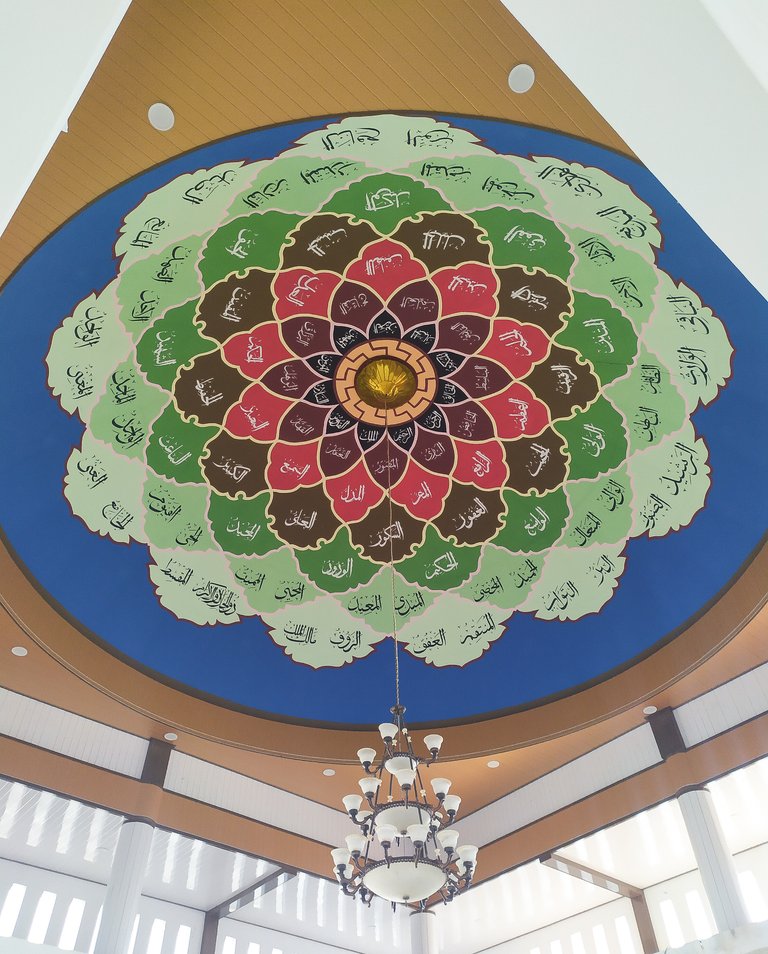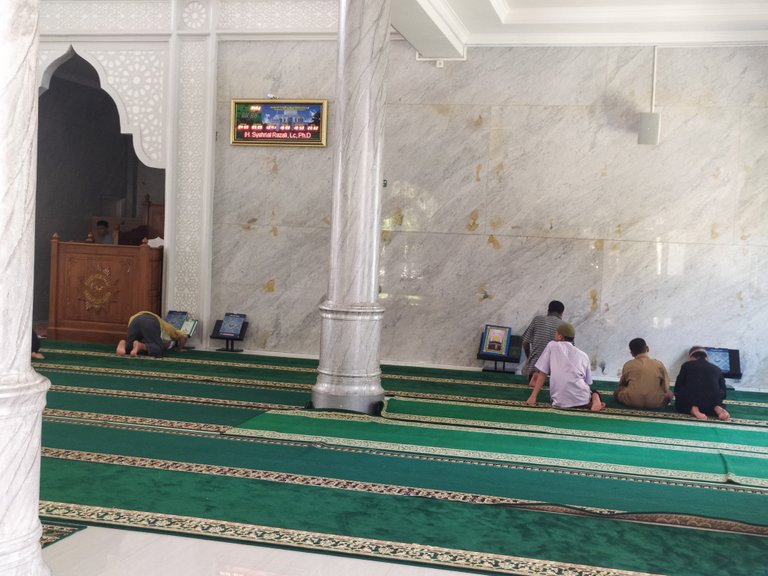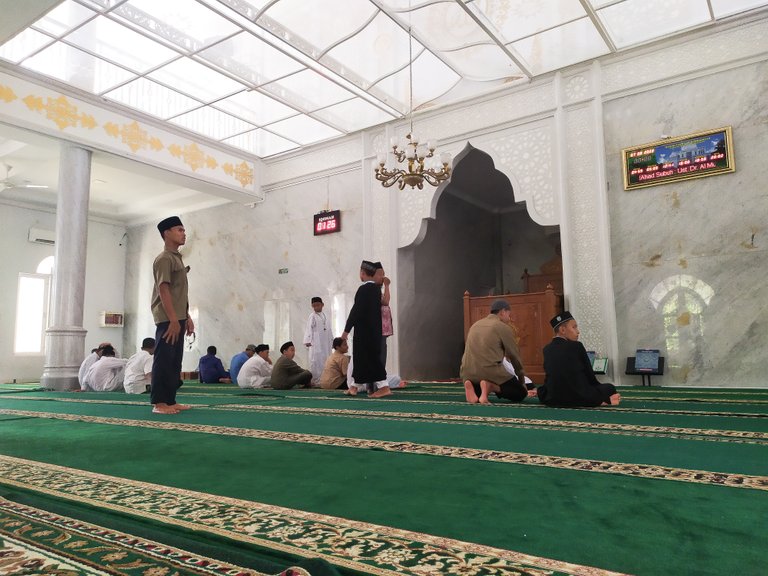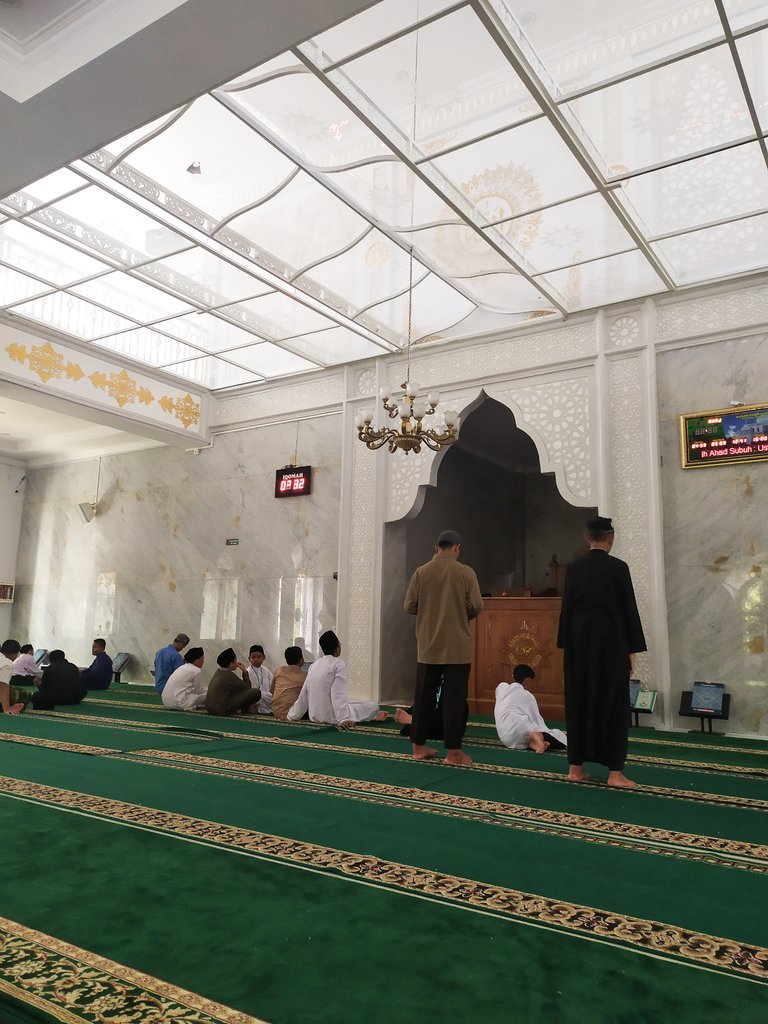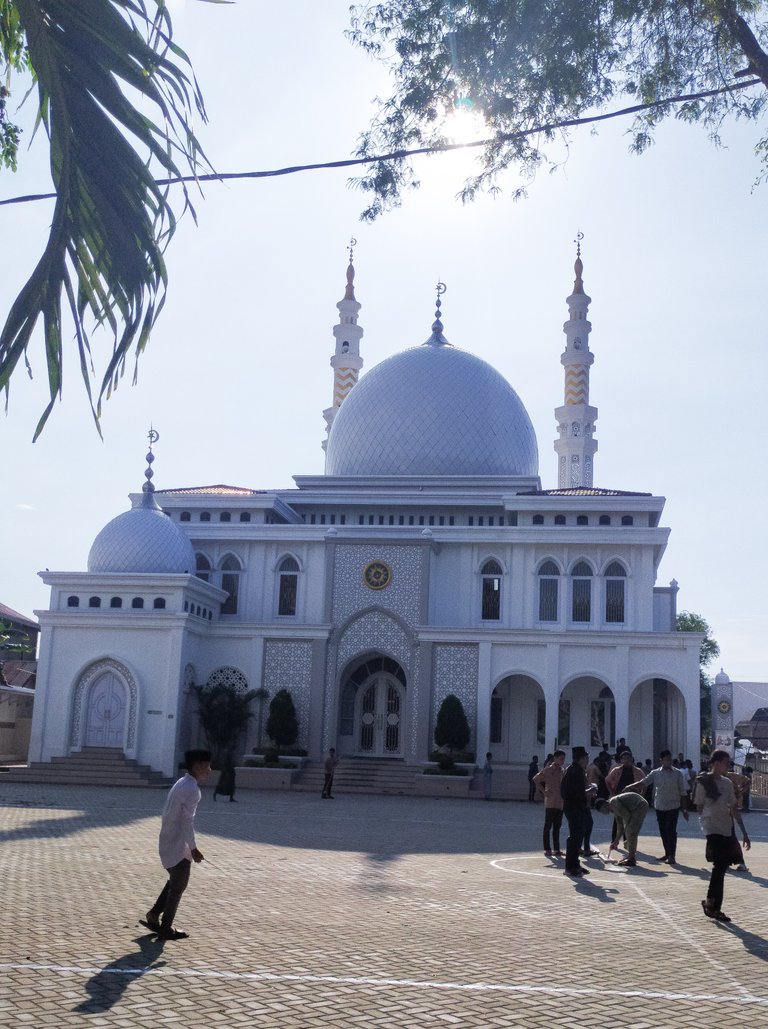 This Taqwa Mosque was built in 2001 on an area of ​​6000m2 and is located in Kampung Jawa Baru Village, Banda Sakti District, Lhokseumawe City. This mosque is precisely located in the complex area of ​​the Ihya Ussunnah Muhammadiyah Islamic Boarding School because the original designation of this mosque was as a place of worship for students and teachers who study and teach at the pesantren. But later on, this mosque was finally opened to the public and the people around the mosque were allowed to worship in it. And at one time praying in congregation, this mosque can accommodate around 1000-1500 worshipers. The mosque is also equipped with a mini library that provides the Koran, religious books and a drinking water dispenser for its worshipers.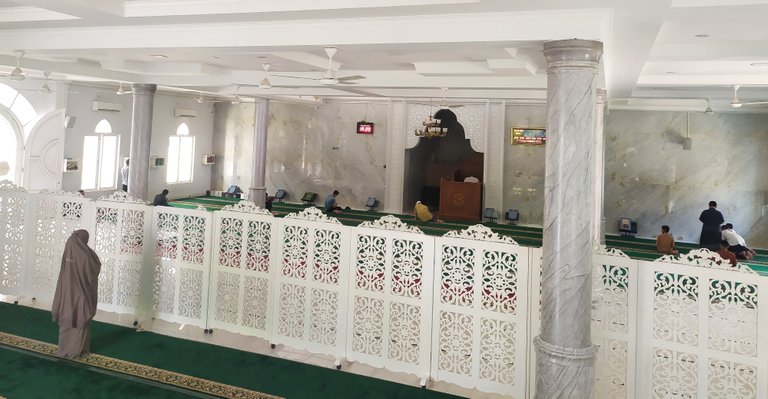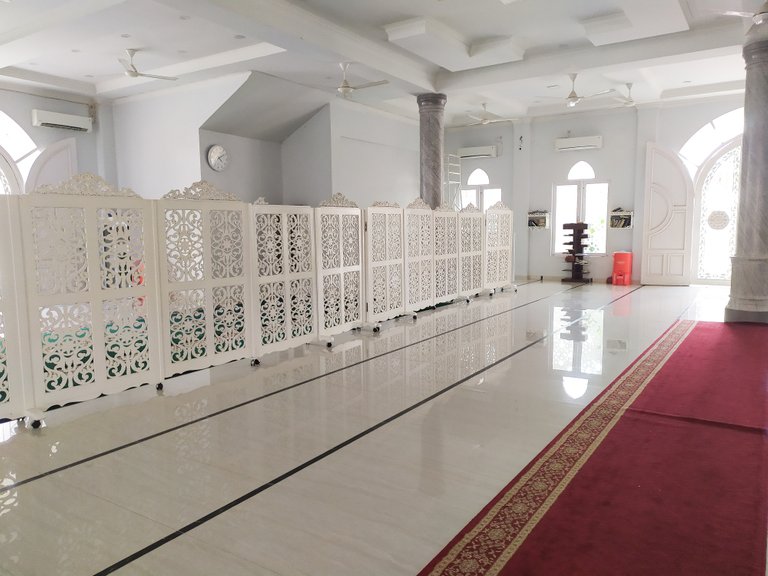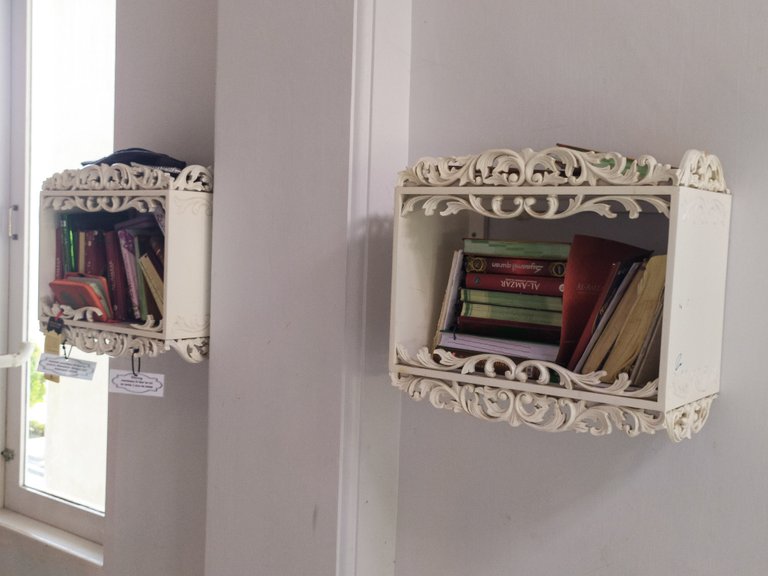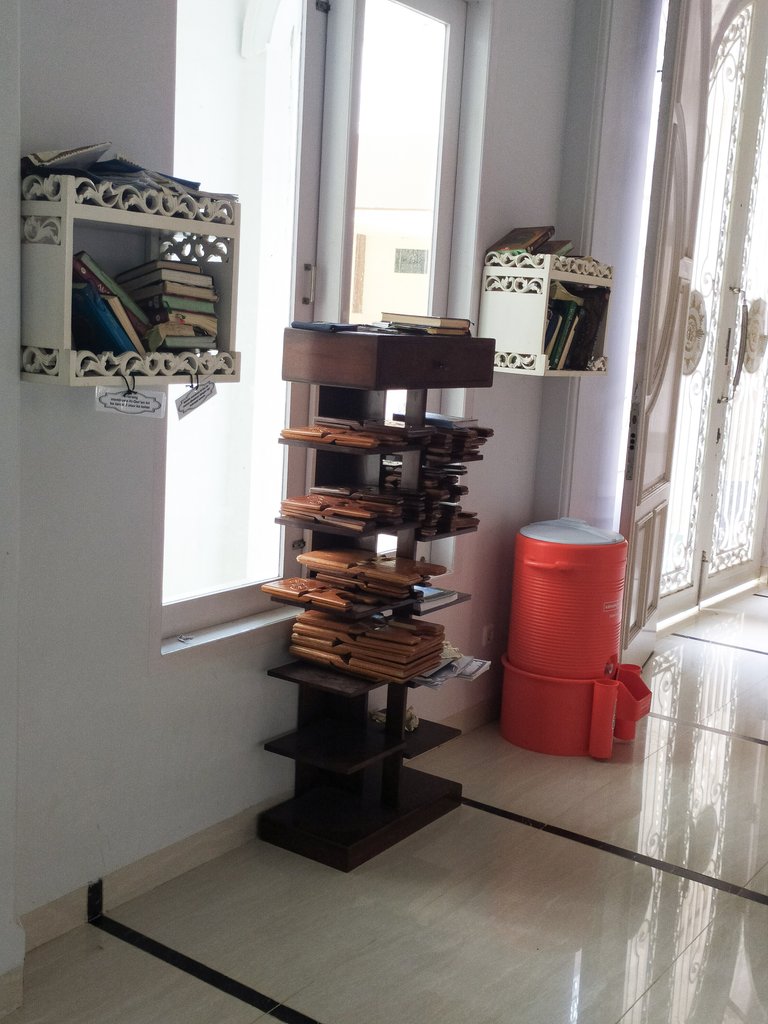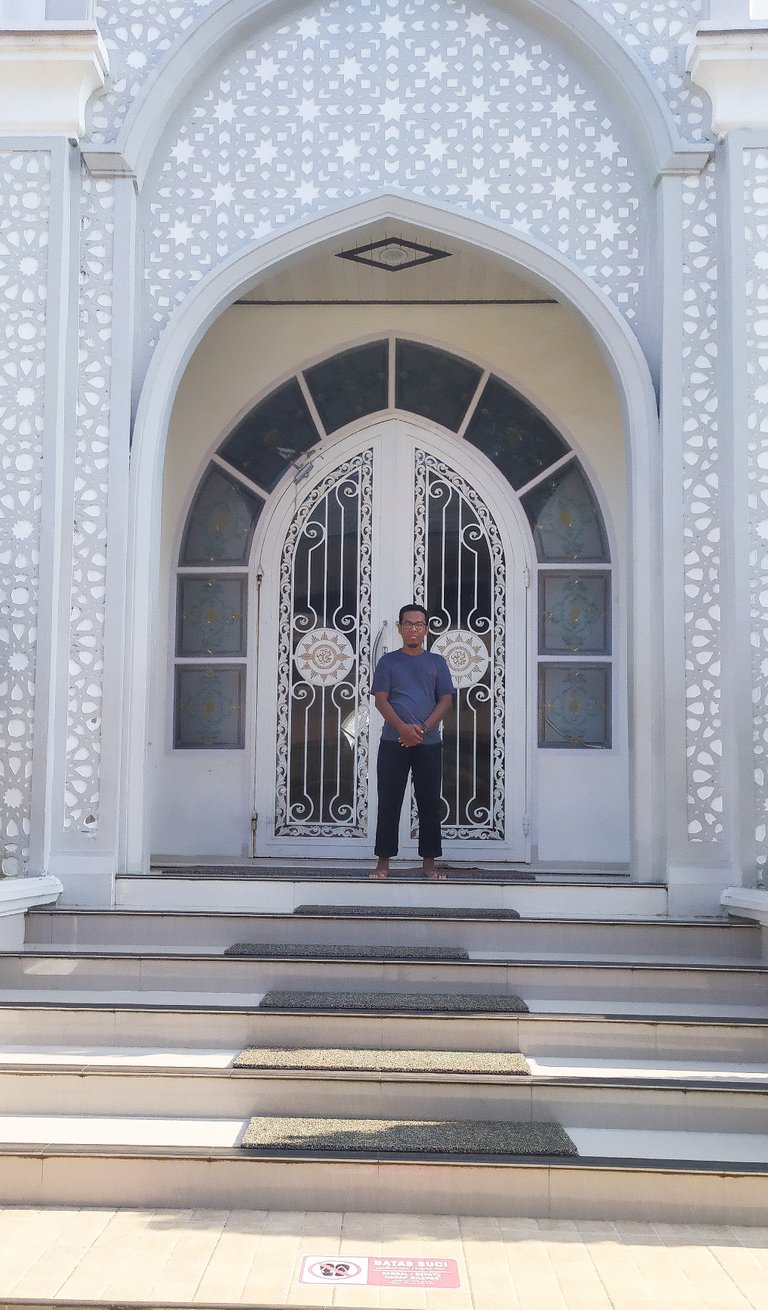 This is me
I can explain briefly here, the mosque is language as a place used to prostrate. However, in a broader sense, a mosque is a building that is designated as a place to gather and establish congregational prayers. While the term mosque in syar'i is a place provided for prayer and is permanent, and not for a while. In practice, in a society consisting of various tribes, ethnicities, and religions such as Indonesia, the mosque can function as a means of providing soothing da'wah in the form of daily life.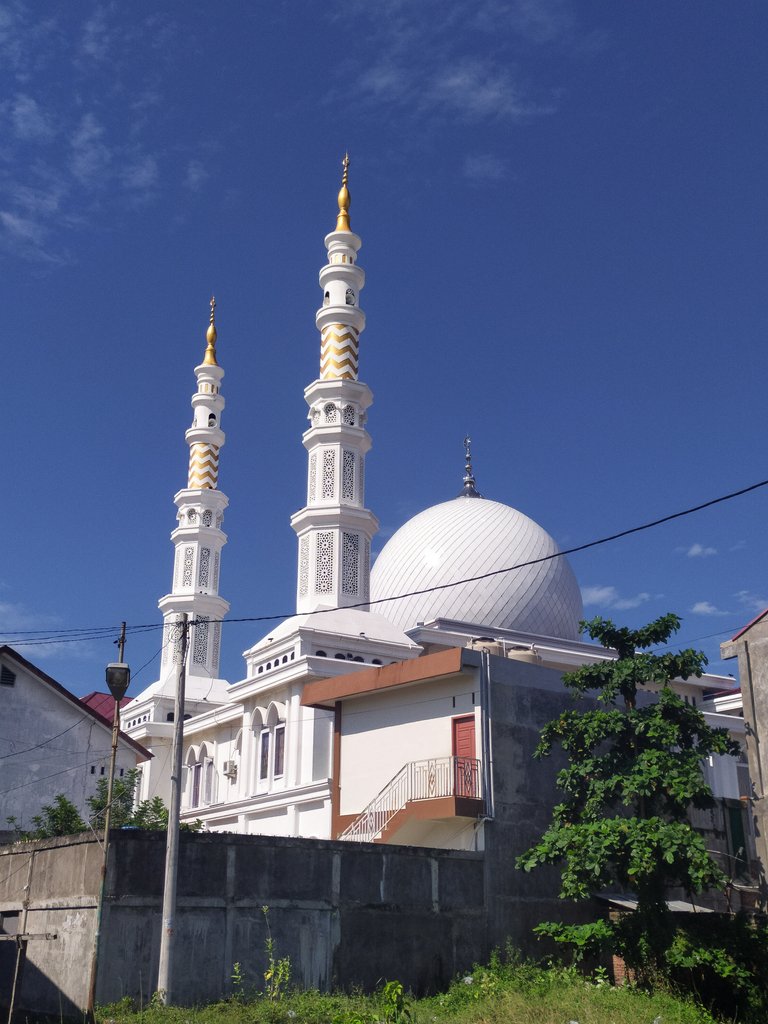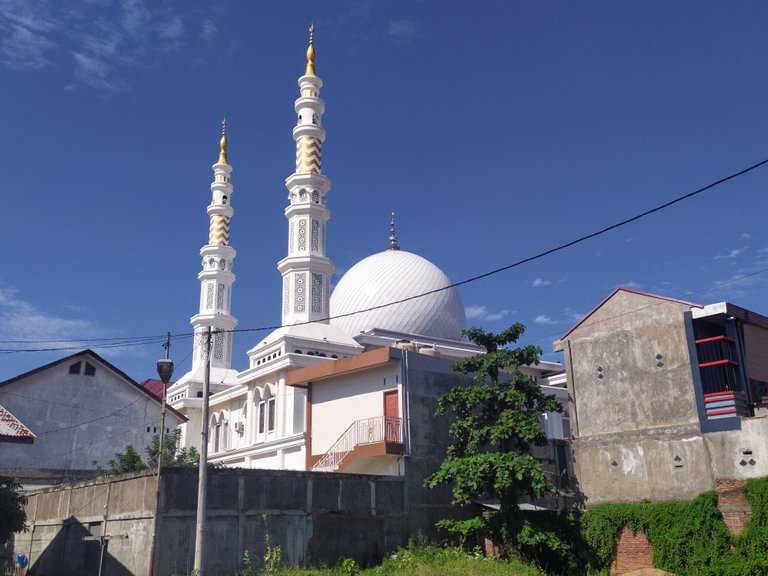 Photo of the back view of the mosque
Okay, that's all my post for tonight. Thank you friends for being willing to read, comment, and upvote my post. And don't forget to reblog my post if you like it and want others to see and read it too. And don't forget to also read my previous post.
~~ Warm greetings from me @abizahid~~

| Location | Lhokseumawe - Indonesia |
| --- | --- |
| Camera Used | Redmi Note 7 |
| ISO | Automatic |
| Flash Mode | No Flash |
| Processed | Mobile Lightroom |
| Photographer | @abizahid |
---
---