Hasanah, My Cute Daughter ❤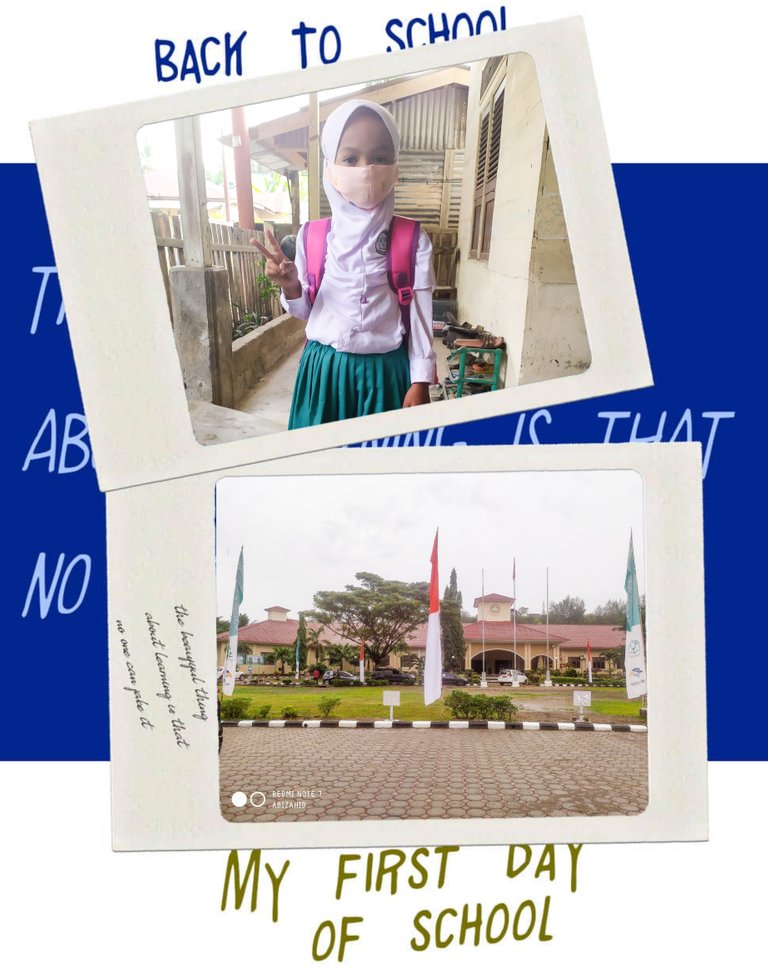 Hello.. Hiver, good night, meet me again. I hope all of you are in good health and always with your beloved family at home.
If I remember correctly, I have previously written about my eldest son, Zahid, in this beloved community. Therefore on this occasion I am back to writing a little about my second child, about her hobbies and also where she goes to school.
Her name is Hasanah, she is my second child, a girl, already in school and currently she is in grade I SD Sukma Bangsa Lhokseumawe. Hasanah, my daughter has a hobby of drawing and also likes to read books. My eldest son, Zahid, Hasanah's brother, also attends the same school and is currently in grade III.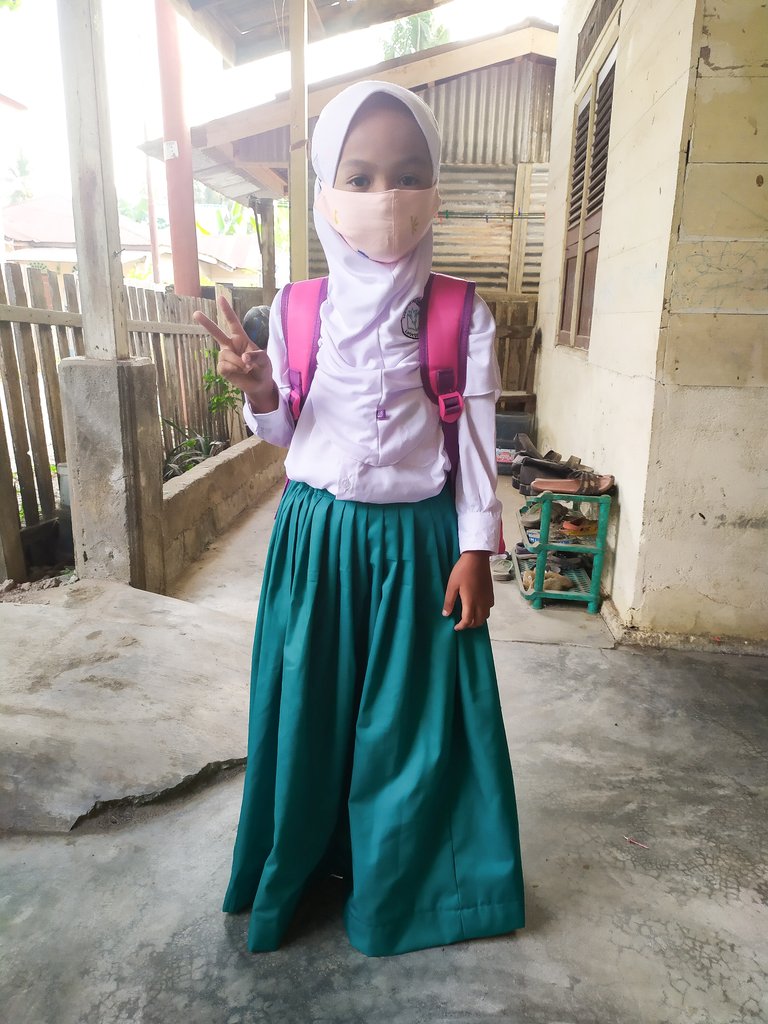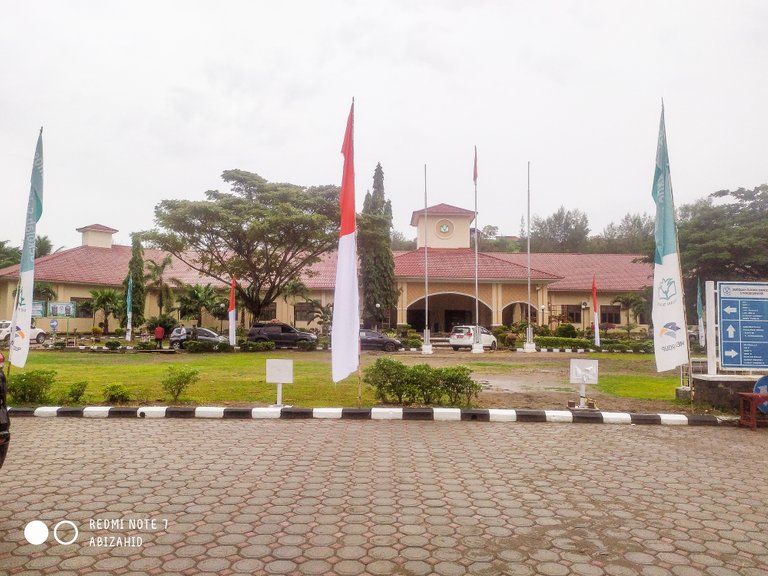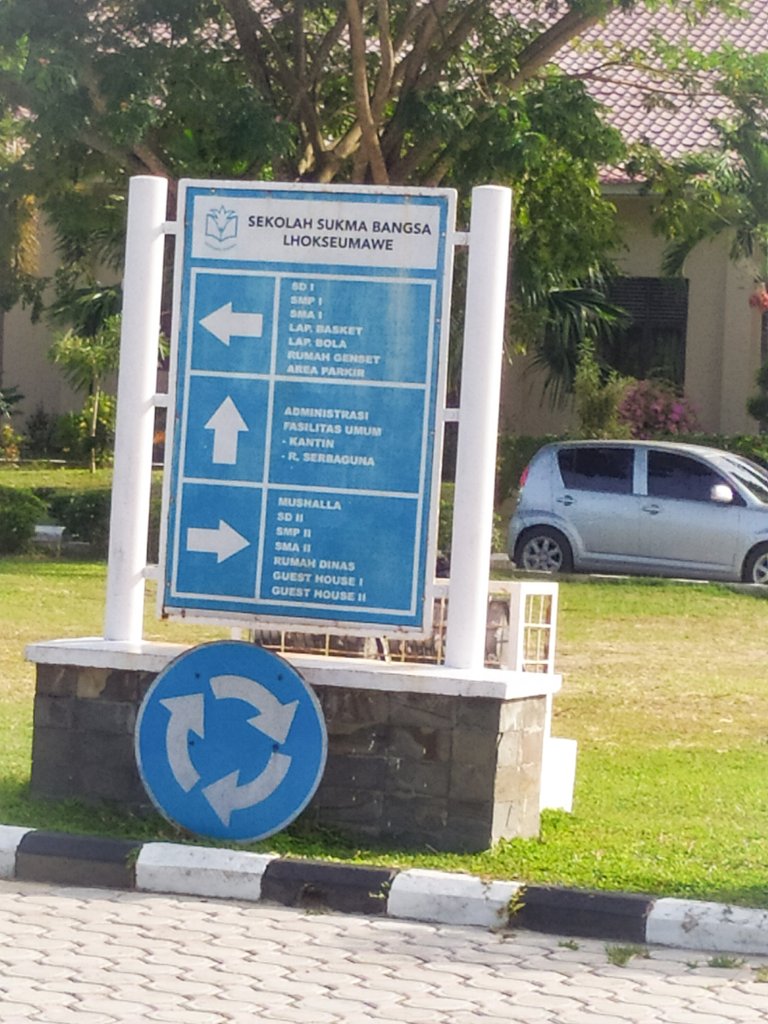 Every day from Monday to Friday, I have to take her to school. Indeed, my two children's school is not far from our house, only about 2 km. Can be reached on foot and also if you want faster, then you can by motorbike. Elementary school students study hours start from 07.30 am to 13.00 pm. At Sukma Bangsa School, there are game facilities for elementary-aged children such as slides, sports facilities and also complete with vehicle parking facilities.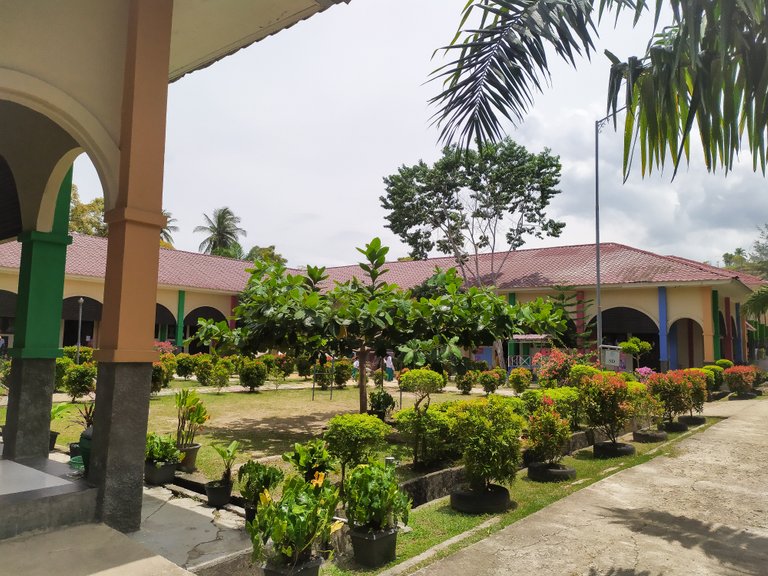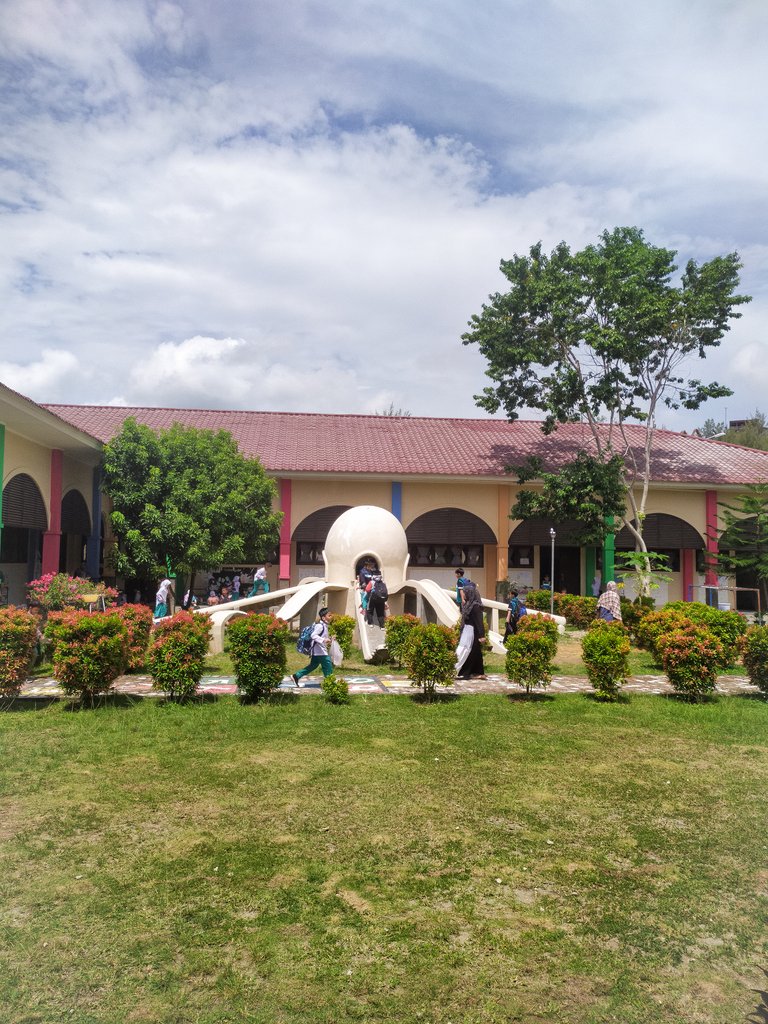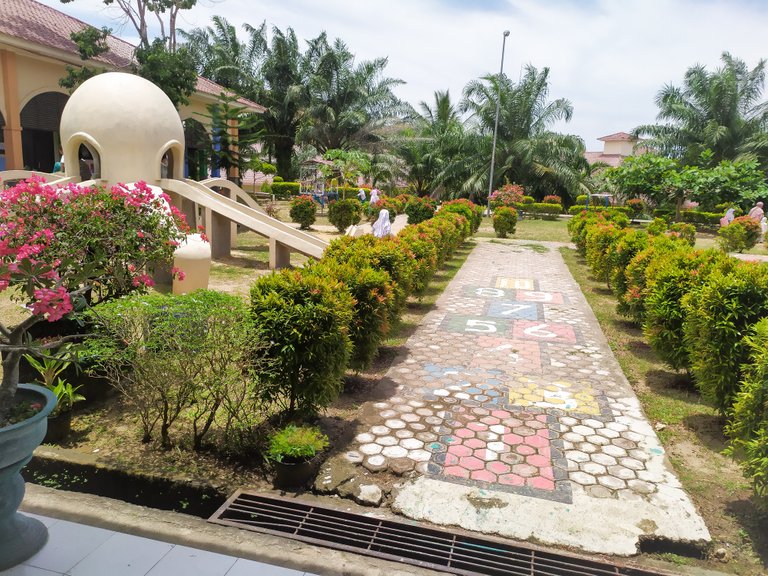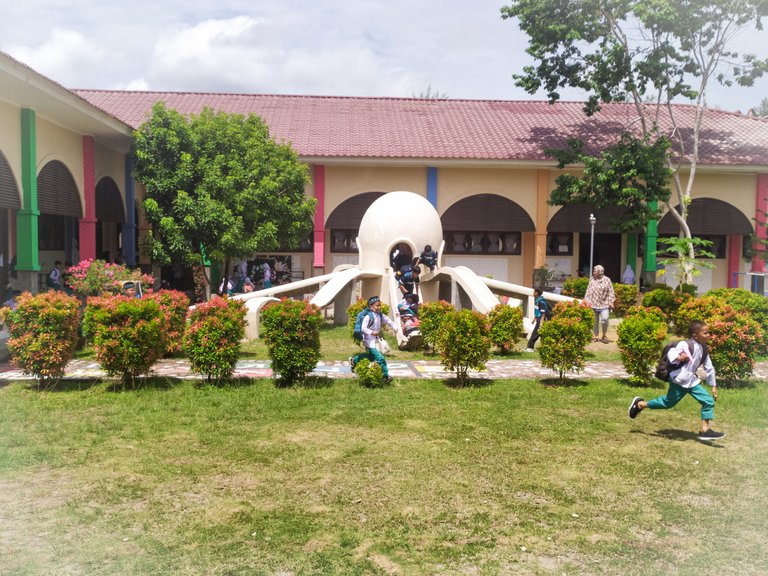 Hasanah, my beautiful daughter has a hobby of drawing. She likes to draw whatever comes to her mind. But what she most often draws is a house complete with trees, the family that lives in the house, then there is a blue sky, clouds, and sun. After that she would tell us (her parents) about the reason she drew the house, of course according to her own version. In addition, she is also very happy to read books, as I recall, as soon as she graduated from kindergarten and was already fluent in reading, she began to diligently read books. Incidentally at home, we have a mini library. We have various types of book collections, and my wife also often buys reading books for our children in order to stimulate their brain growth as well.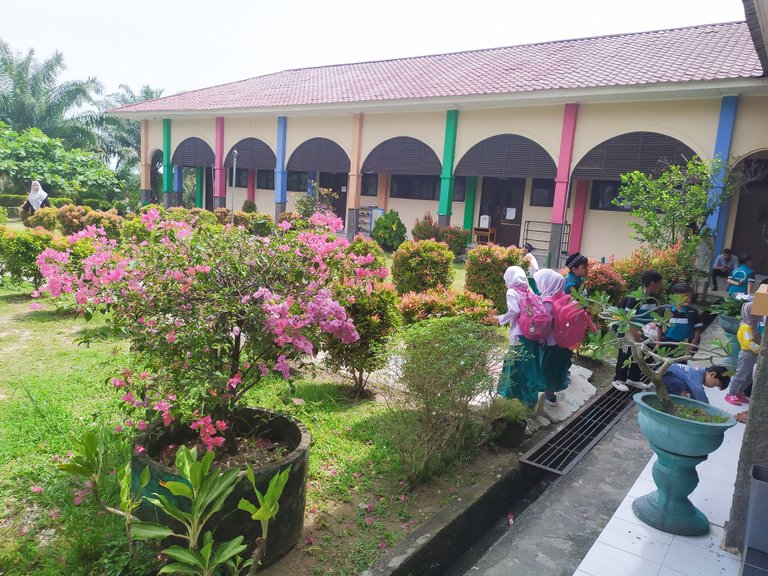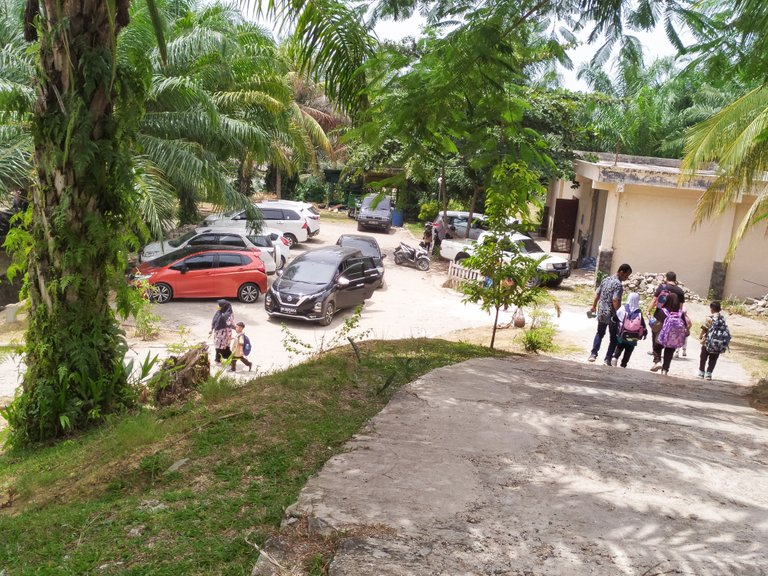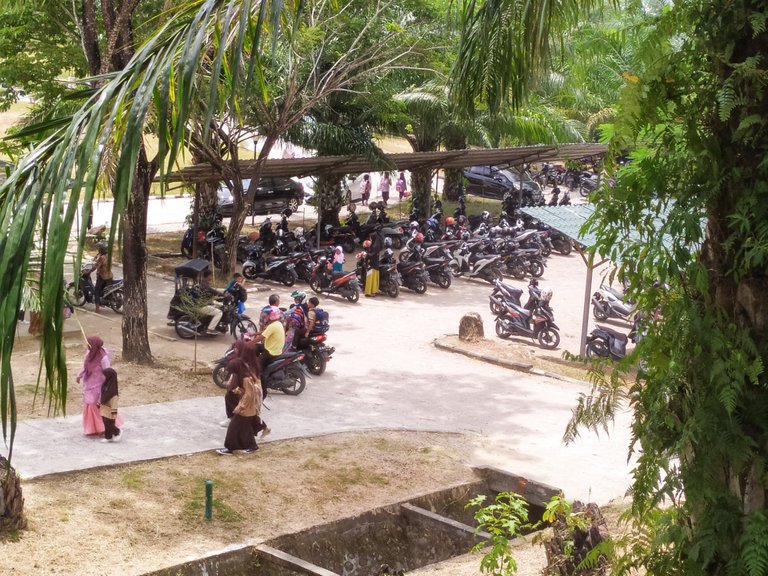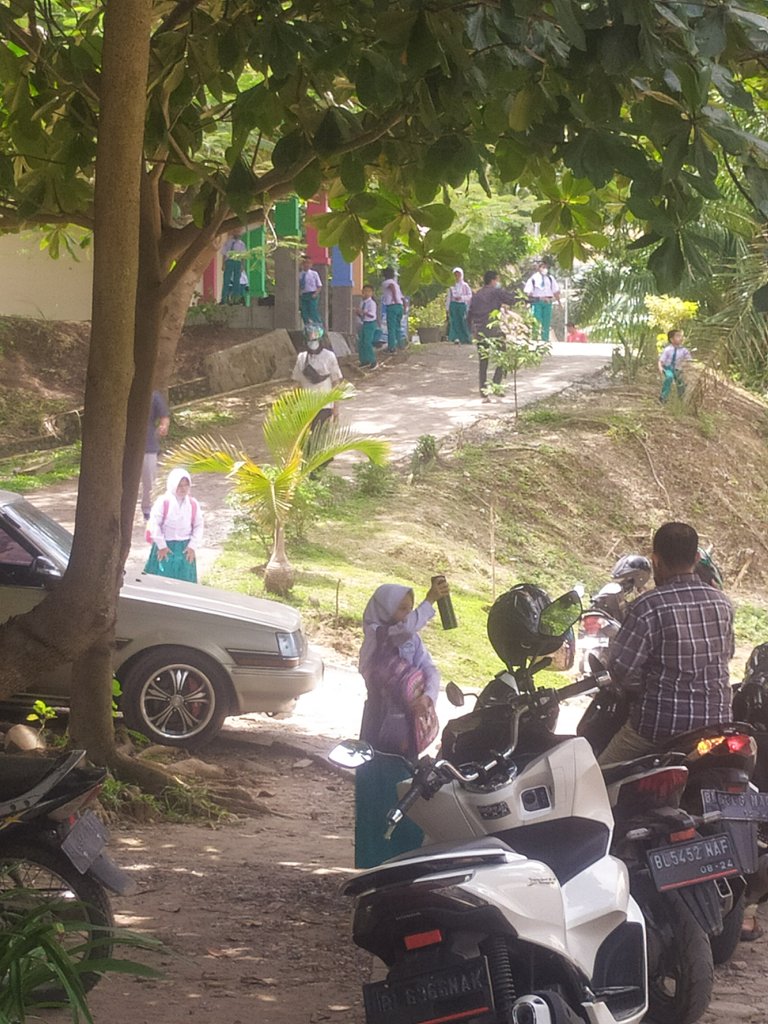 I took these photos last Monday when I took Hasanah to school, and that day she was very happy. Because on that day, there was a "Toothbrushing Together" activity held by the school with dentists in Lhokseumawe City. She always had a cheerful smile on her face when she went to school. This "Tooth Brushing Together" activity was held to celebrate the 12th National Dental Health Day (HKGN) in 2022. However, for the photos from the HKGN activity, I will share them with all of my friends at the next opportunity.
Okay, that's all for my post tonight. Thank you to all of my friends who have been willing to read, comment, and upvote my post. Don't forget to reblog my post if you like it and want others to see and read it too. And don't forget to also read my previous post.
~~ Warm greetings from me @abizahid~~

| Location | Lhokseumawe - Indonesia |
| --- | --- |
| Camera Used | Redmi Note 7 |
| ISO | Automatic |
| Flash Mode | No Flash |
| Processed | Mobile Lightroom |
| Photographer | @abizahid |
---
---