Fungi Friday : Mushroom Pycnoporus Cinnabarinus 🍄

Hallo..good morning friends, today we arrived again on Friday. I hope all of you are in good health always.
I found this mushroom a few days ago when I was about to go home after taking my wife teaching at the Sukma Bangsa School, Lhokseumawe. This fungus grows on the sidelines of the palm tree midrib, and is a bit hidden in its location. If the color of this mushroom is not striking (bright orange) then we can be sure we will not know "it" grows there. The size of this mushroom is relatively small, 1-1.5 cm in diameter and usually grows like a row or in layers. I don't know the name and genus of this mushroom, so I looked it up on Google Lens.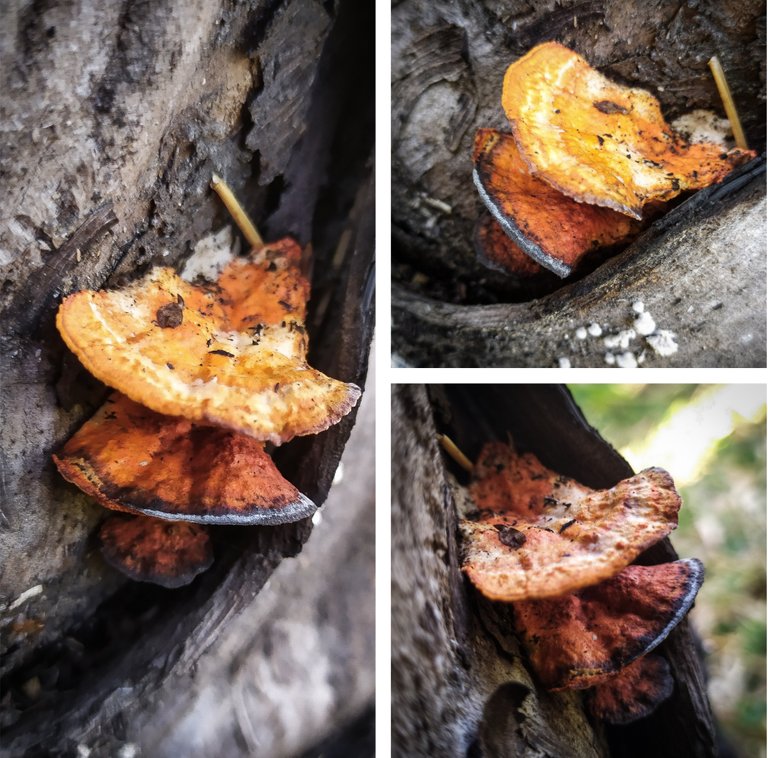 The fungus Pycnoporus Cinnabarinus also known as cinnabar polypore, is a saprophytic white rot decomposer. The fruiting body is a bright orange shelf mushroom. This fungus is common in many areas and is widely distributed throughout the world. It can't be eaten. This fungus produces cinnabarinic acid to protect itself from bacteria.
Here I share with my friends a mushroom species that I found a few days ago on the Sukma Bangsa School page: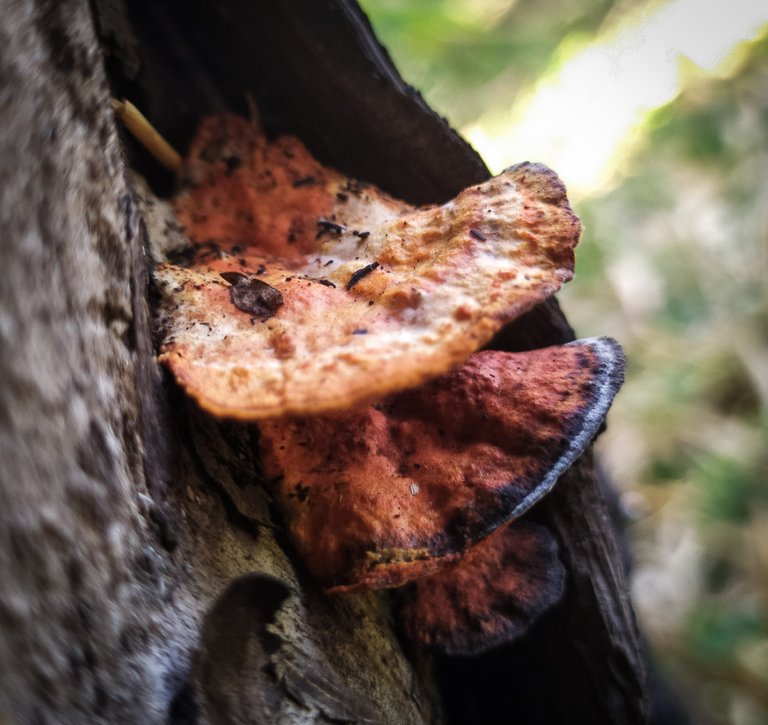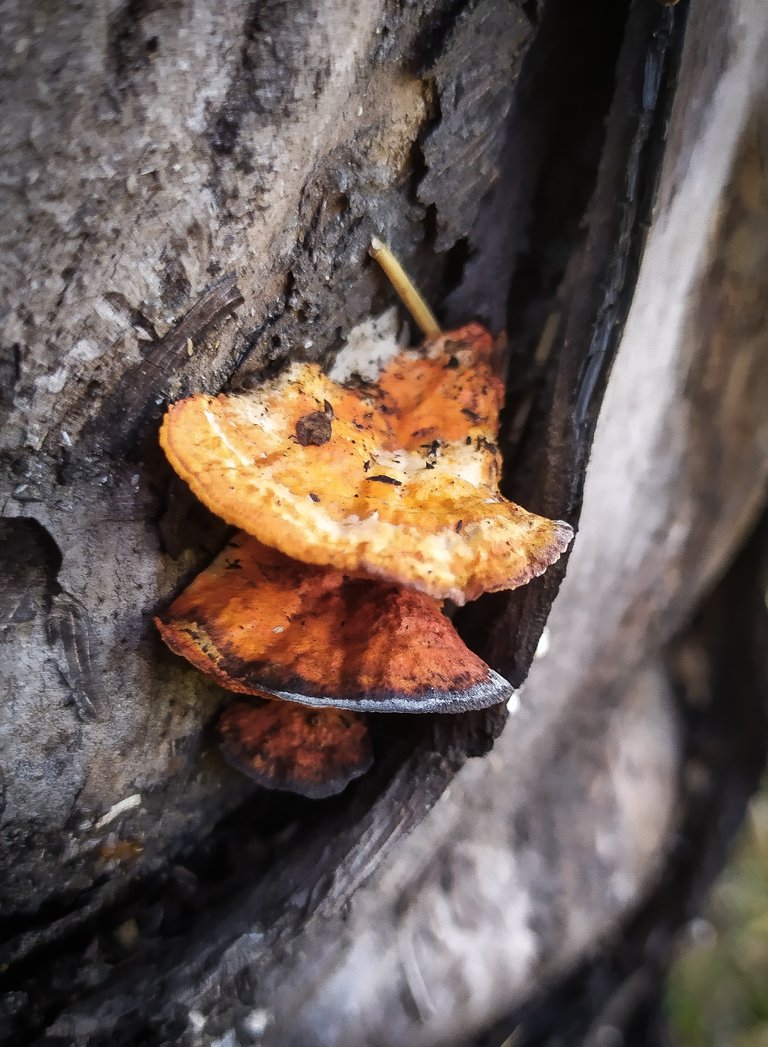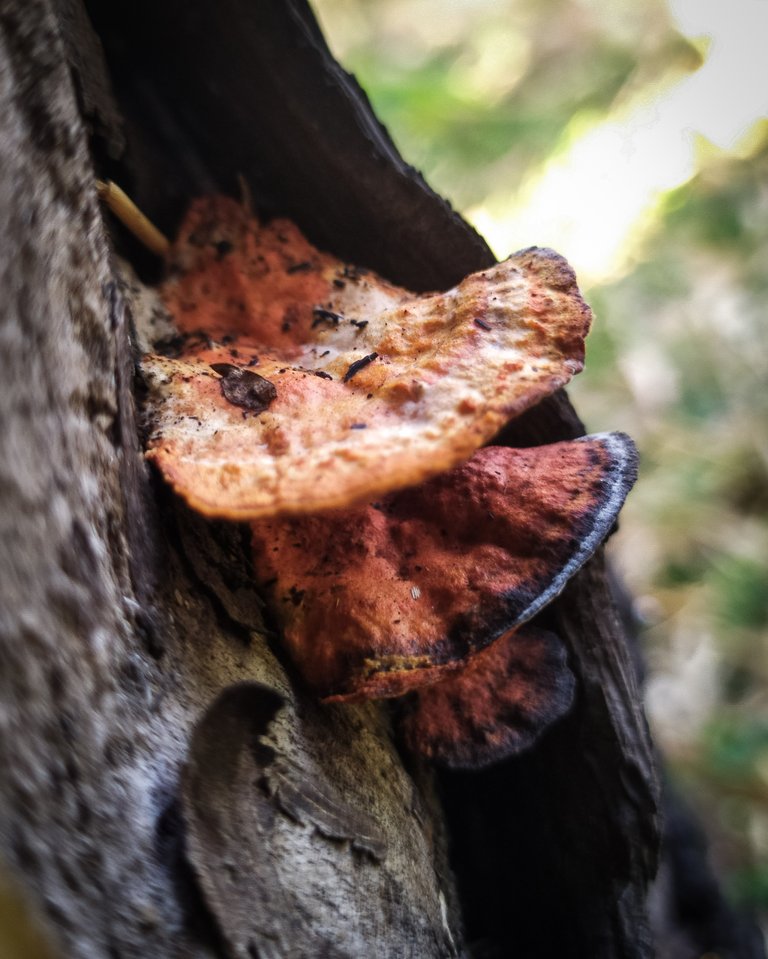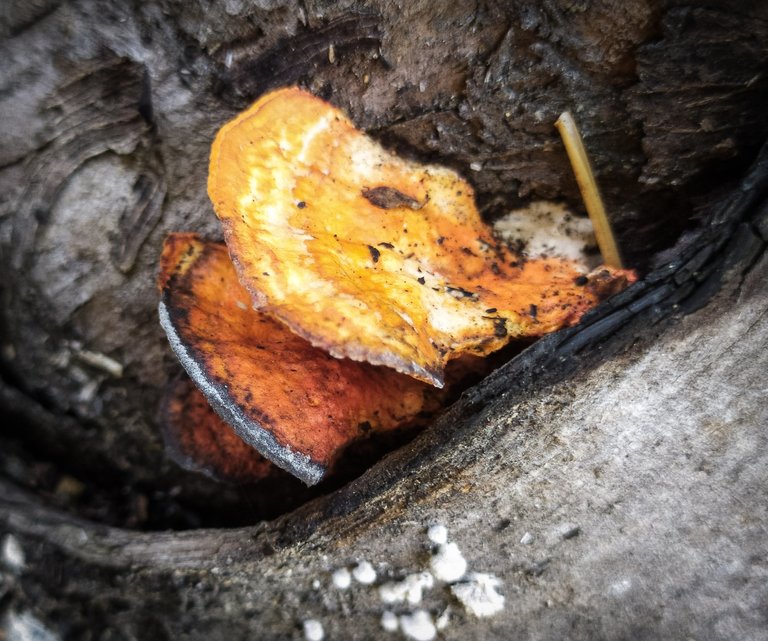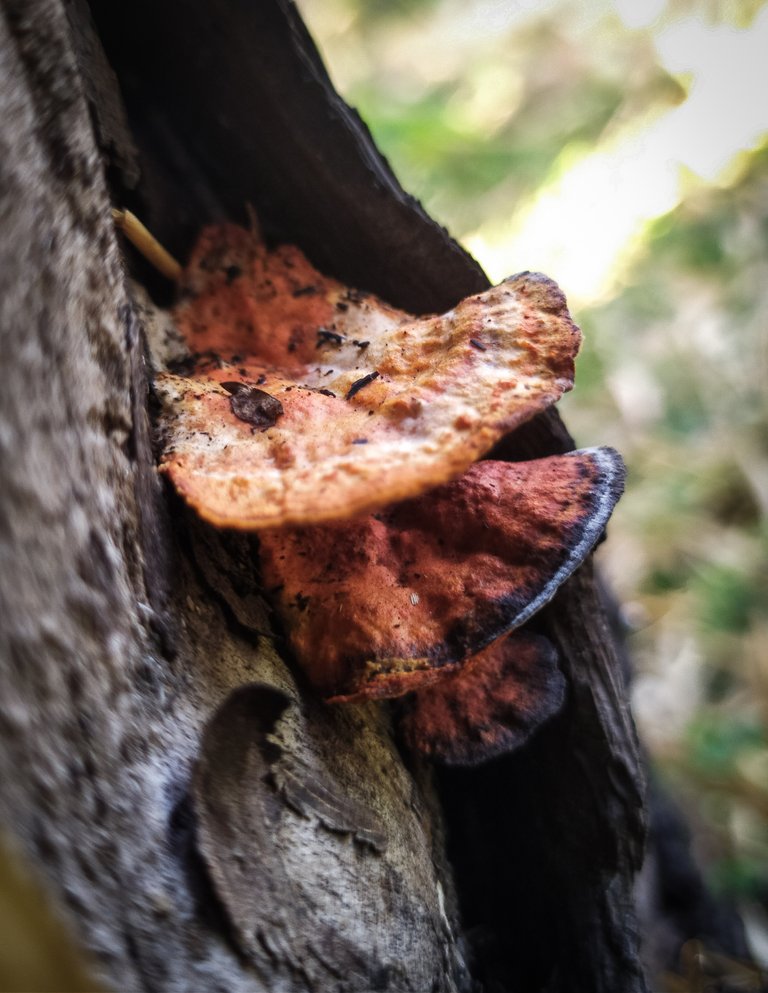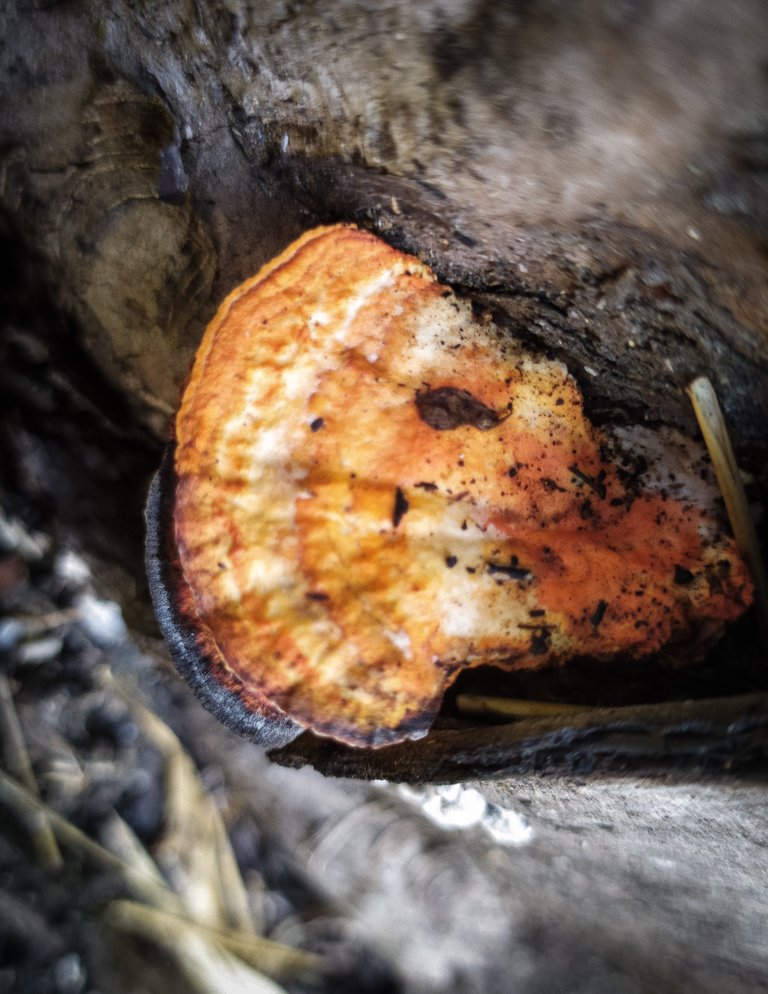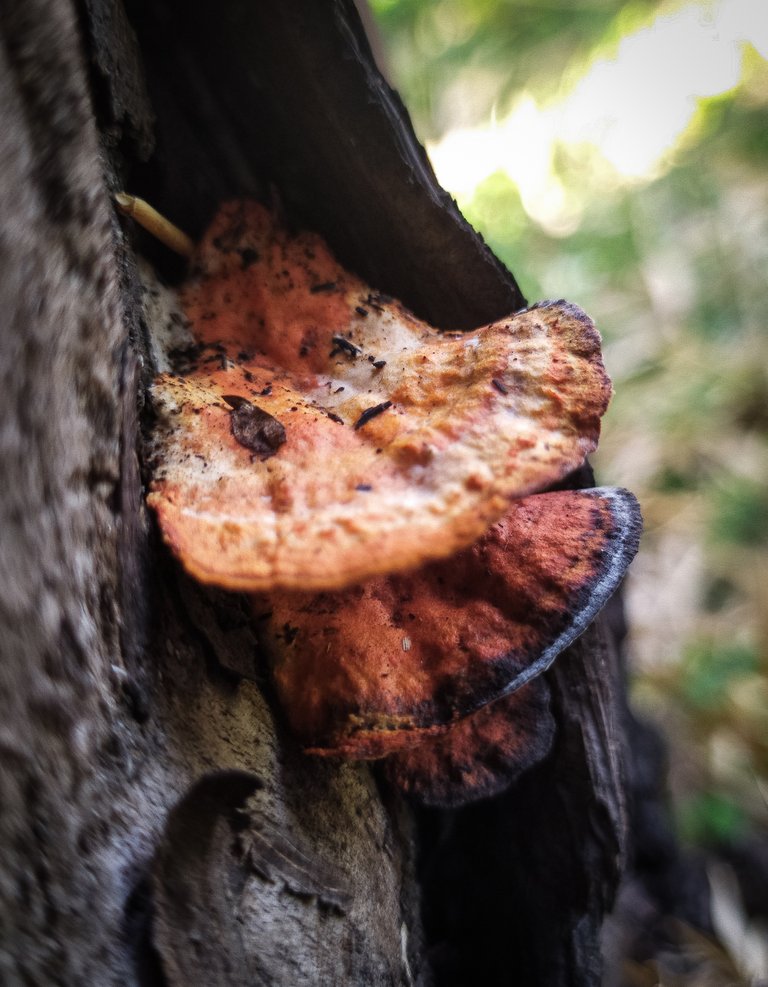 This post is my contribution to the #FungiFriday community hosted by @ewkaw.

Okay, that's all my post this morning. Thank you #Hive friends for being willing to read, comment, and upvote my post. Don't forget to reblog my post if you like it and want others to see and read it too. And don't forget to also read my previous post.

~~ Warm greetings from me @abizahid~~

| Location | Lhokseumawe - Indonesia |
| --- | --- |
| Camera Used | Redmi Note 7 |
| ISO | Automatic |
| Flash Mode | No Flash |
| Diproses | Mobile Lightroom |
| Photographer | @abizahid |
---
---