ASEAN Hive Challenge #17: My Three Favorite Types of Music and Songs
Hallo..good afternoon Hiver, meet me again. Although it's a little late because of the many work I have to do, but on this occasion I again try to take part in the challenge organized by justinparke as the founder of the ASEAN Hive Community.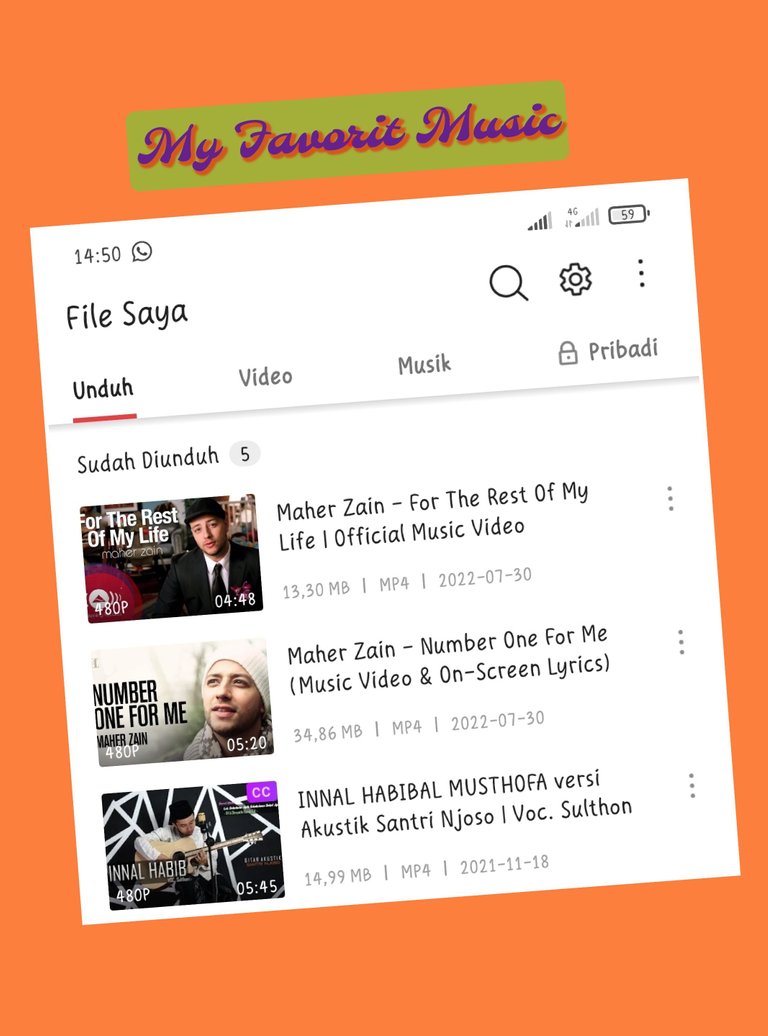 I entered "ASEAN Challenge: My Three Choices of Music and Songs" in the ASEAN Hive Community Challenge #17, What Music Do You Listen To? hosted by my best friend @justinparke.
In this life, it is not uncommon for humans to be busy with various activities that are very tiring and sometimes take up a lot of productive time. This can have an effect on high levels of saturation so that it can cause a human to experience stress. Well, one thing that can relieve boredom or stress that can be suffered by a person due to various activities that must be lived every day is by listening to music.
Listening to music can indirectly affect a person's thoughts, feelings, and behavior. This can be seen when you listen to music with a soft rhythm and sad lyrics, then you too can get carried away and become sad too. Vice versa if you listen to music with a happy rhythm and cheerful lyrics, then you will certainly be happy because of it.
I personally tend to like music with religious nuances because listening to religious music can calm my heart and increase my faith in God. I often listen to religious music when I am at work or at home with my wife and children.
Here are three types of religious songs that I can share with all of my friends along with some of the lyrics to participate in this contest:
1. Maher Zain / Number One For Me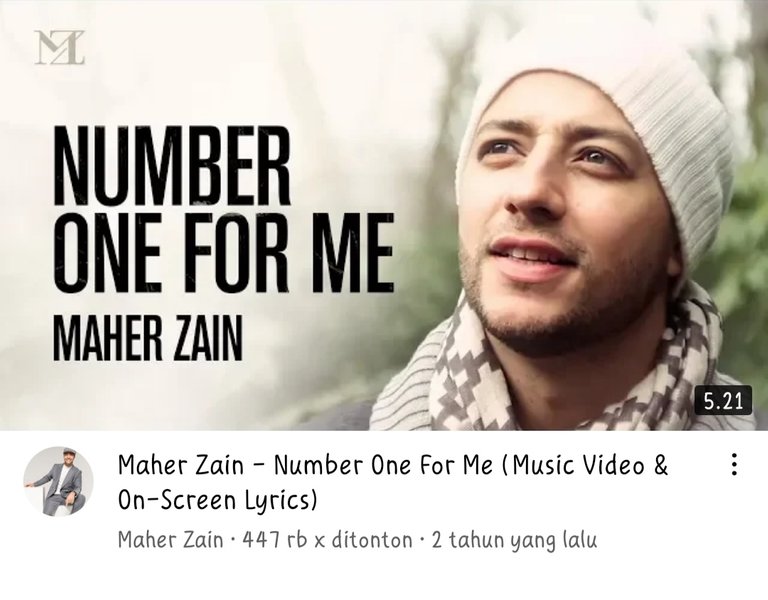 Lyrics:
For all the times I made you cry
The days I told you lies
Now it's time for you to rise
For all the things you sacrificed
Oh, if I could turn back time rewind
If I could make it undone, I swear that I would
I would make it up to you
Mom, I'm all grown up now, It's a brand new day
I'd like to put a smile, On your face every day
Mom, I'm all grown up now, And it's not too late
I'd like to put a smile, On your face every day
And now I finally understand Your famous line,
About the day I'd face in time
2. Maher Zain / For The Rest of My Life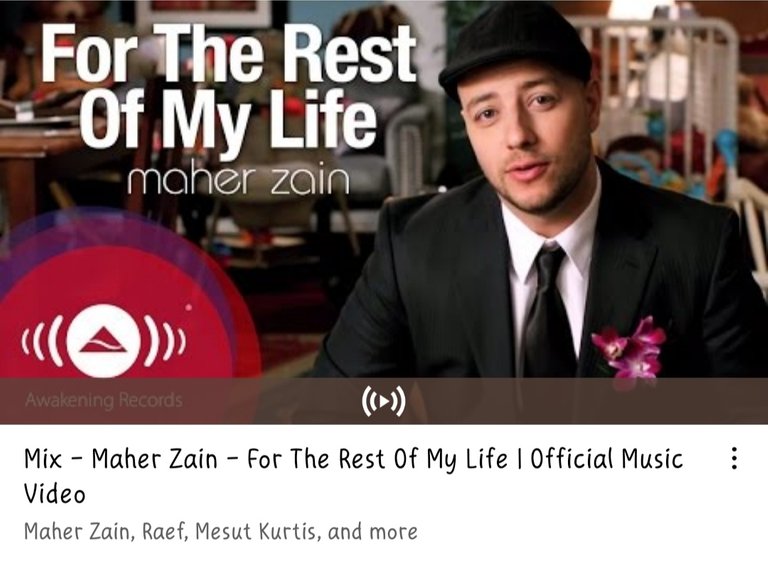 Lyrics:
For the rest of my life, I'll be with you
I'll stay by your side honest and true
'Til the end of my time
I'll be loving you, loving you..
For the rest of my life, Through days and nights
I'll thank Allah for opening my eyes
Now and forever, I'll be there for you
I know it deep in my heart
I feel so blessed when I think of you
And I ask Allah to bless all we do
You're my wife and my friend and my strength
And I pray we're together in Jannah
Finally now I found myself, I feel so strong
3. Sulthon / Innal Habibal Musthafa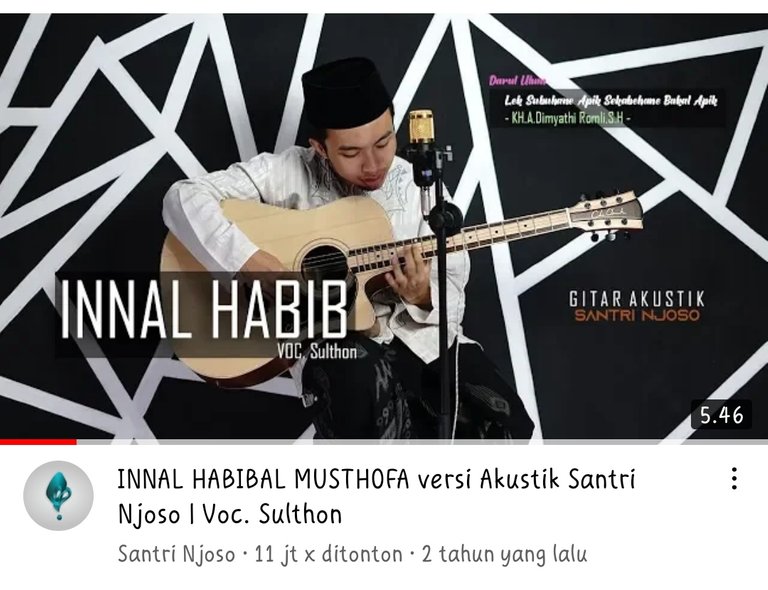 Lyrics:
Innal Habibal Musthofa,
Dzuu rofati waa dzu
wafaa Wa dzikruhu fiihis-syifaa,
Idzaa tamaa daa bil ilal, (Verily, the chosen Prophet Muhammad
Have love and glory
And remembering it is medicine
When afflicted with disease)
Zaalat bihi atroohunaa,
Fahuwar-rojaa -u wal amal
Zaalat bihi atroohunaa,
Fahuwar-rojaa-u wal amal
(Our spirits fly
Our happiness lasts forever
Lost our anxiety with him
That's our hope and wish)
Some research or research that has been done by scientists shows that there are many benefits of music for human health, such as calming the mind, energizing the body, and managing pain. Then listening to soft music can also lower heart rate and blood pressure to facilitate breathing.
However, of the many benefits of listening to music above, what I have described is of course not enough to maintain health. We all still have to live a healthy lifestyle by consuming a balanced diet, getting enough rest and exercising regularly.
Okay, that's all my post this afternoon. Thank you friends for being willing to read, comment, and upvote my post. And don't forget to reblog my post if you like it and want others to see and read it too. And don't forget to also read my previous post.
~~ Warm greetings from me @abizahid~~

| Location | Lhokseumawe - Indonesia |
| --- | --- |
| Video Source | Youtube |
| Author | @abizahid |
---
---