Accompanying My Wife Taking Care of Administrative Files at The Muara Dua Health Center, Lhokseumawe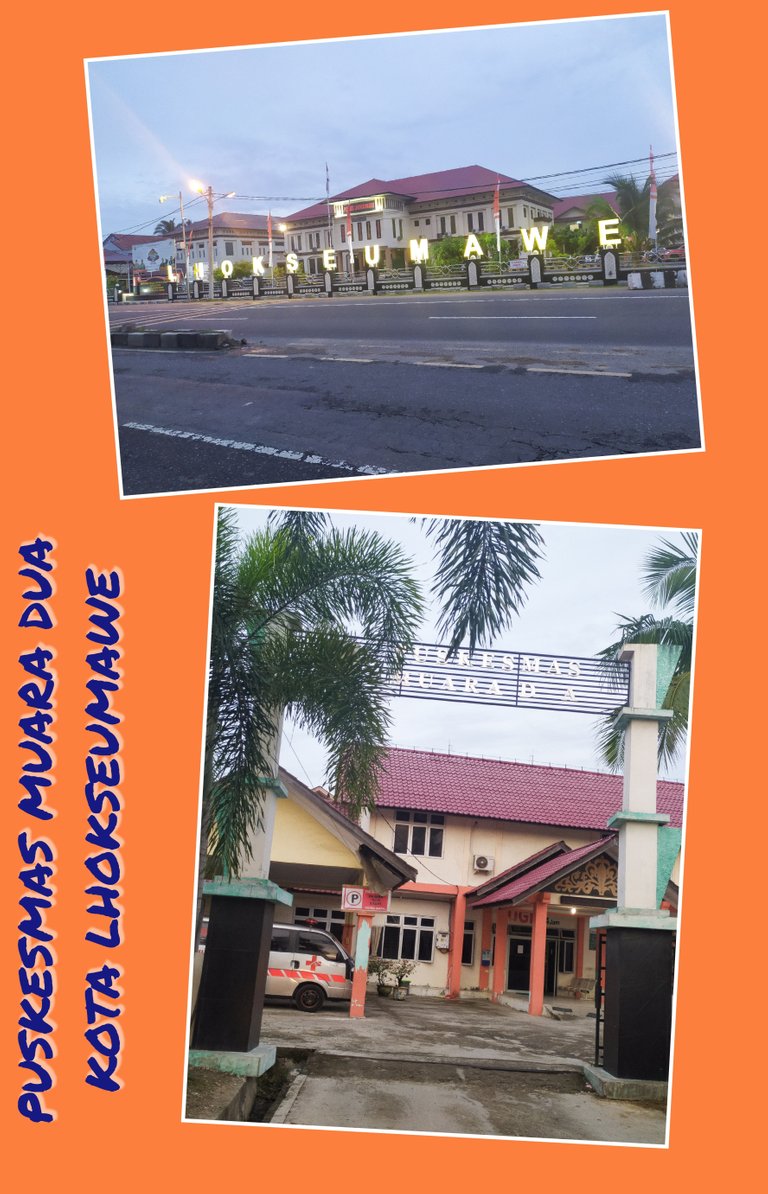 Hello Hiver..good afternoon, meet me again. I hope you are all in good health always with your beloved family at home.
Last Tuesday, my wife asked me to accompany her to the Muara Dua District Health Center to arrange for a Health Certificate as a condition for the administrative file for my wife to complete the Teacher Professional Education Program (PPG). Thank God that my wife became one of the participants who passed the PPG exam this year representing the Sukma Bangsa Lhokseumawe school from hundreds of participants who took the exam throughout Lhokseumawe City.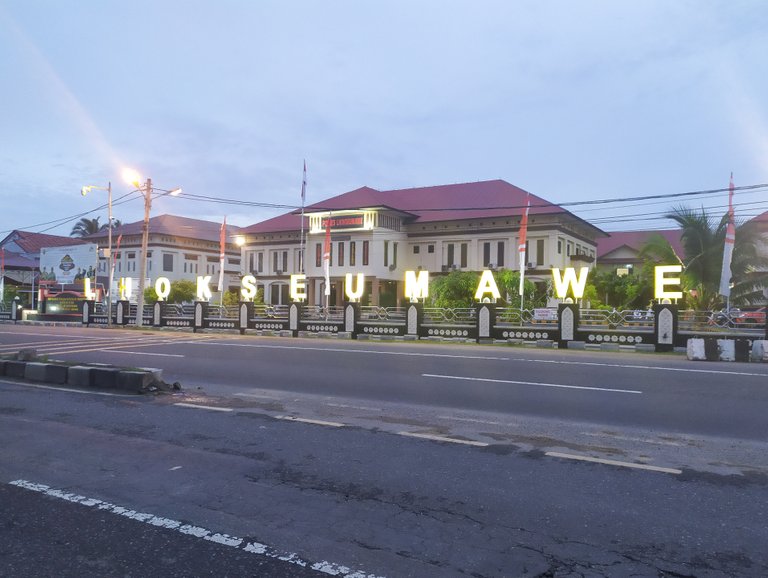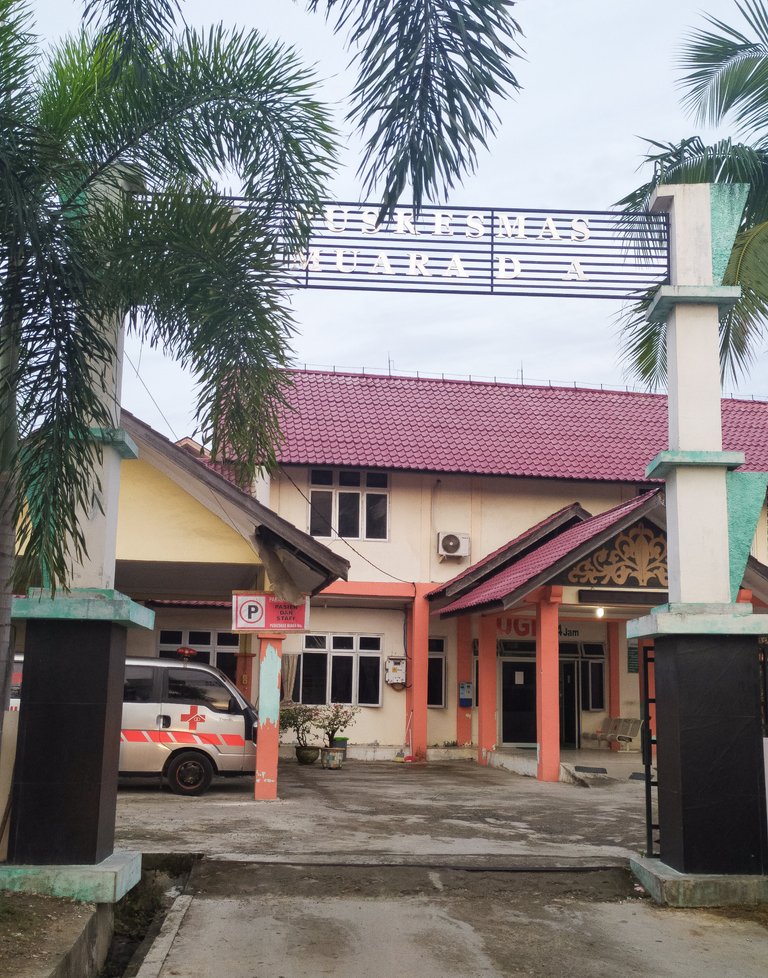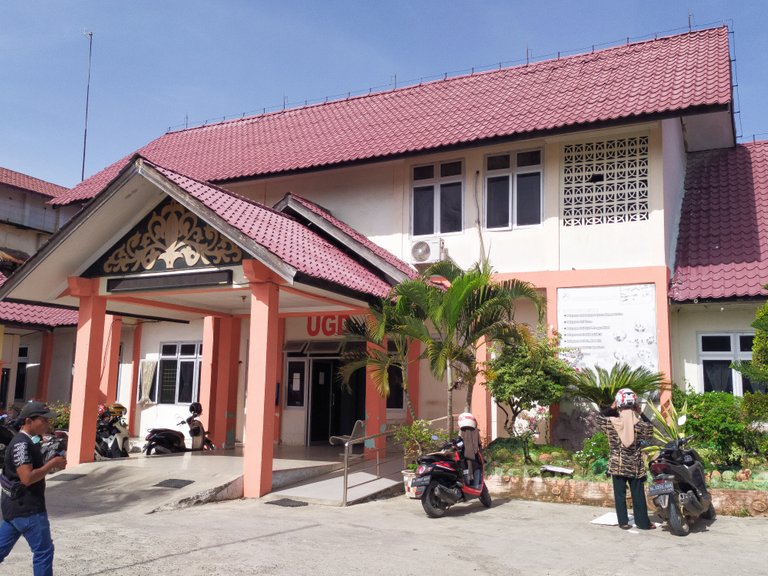 PPG is a higher education that must be followed by every teacher after completing the undergraduate education program in preparing students with special skills requirements to become teachers. Actually this PPG is a program initiated by the government to prepare professional educators (teachers) who are able to realize the goals of national education.
We arrived at the Muara Dua Health Center around 09.30 am and at that time the atmosphere was not too crowded with patients coming for treatment. The Muara Dua Community Health Center (Puskesmas) is an official government institution in the Muara Dua District, Lhokseumawe City, which is tasked with serving all community members in Muara Dua District in the field of health services. Initially we were required to register first to the visitor/patient registration section by submitting an Identity Card or Medical Card, and then had to wait in line to be called. About five minutes later my wife was called and invited into a room to carry out a series of health checks, blood checks, weight, height, and so on to the officers in charge of handling her.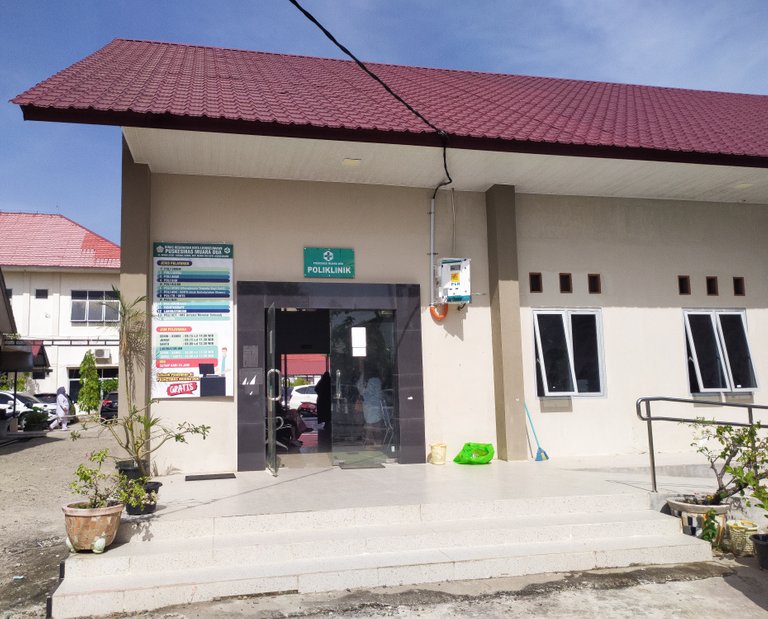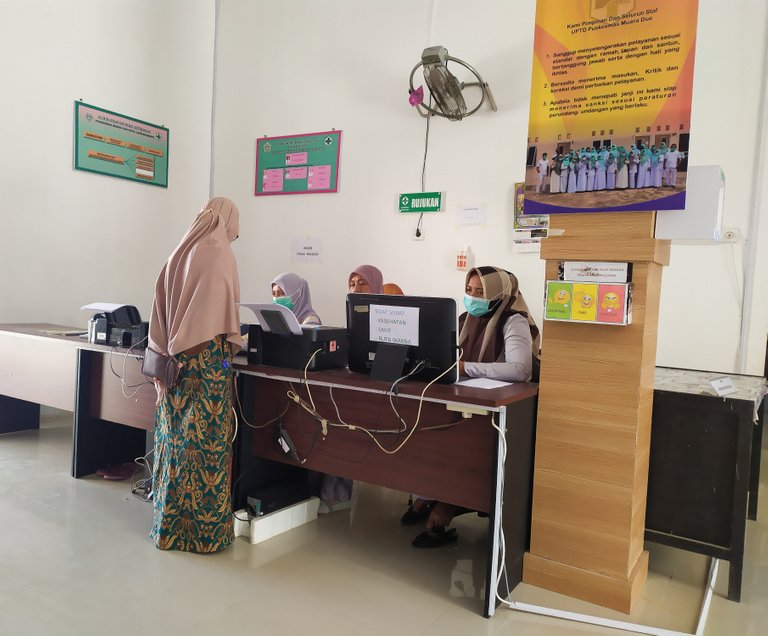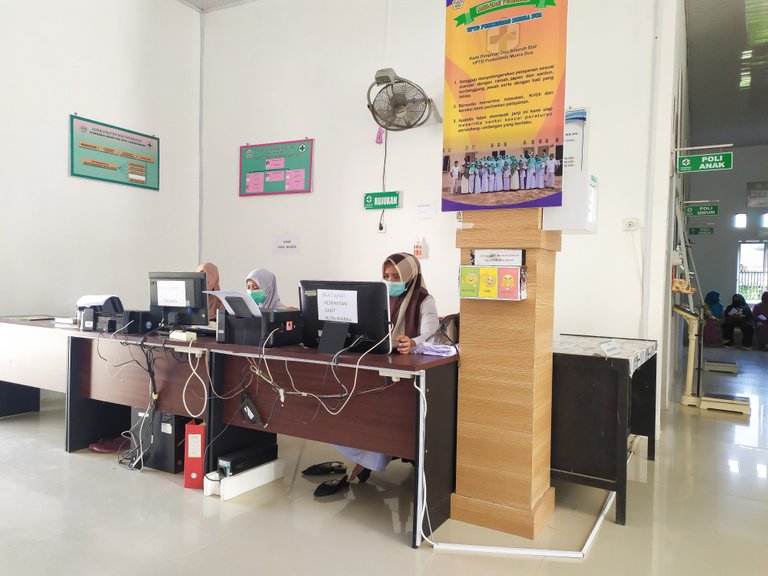 After going through all these processes, we were invited to wait for a moment in the room provided. In the room there were also several people/patients who were just like us waiting their turn to be called. The atmosphere is quite orderly and not noisy, and the room is quite clean, also equipped with a small plot of 2x2m room for children to play. We didn't have long to wait, about 10 minutes later my wife was called and the Health Certificate was finished and given to my wife.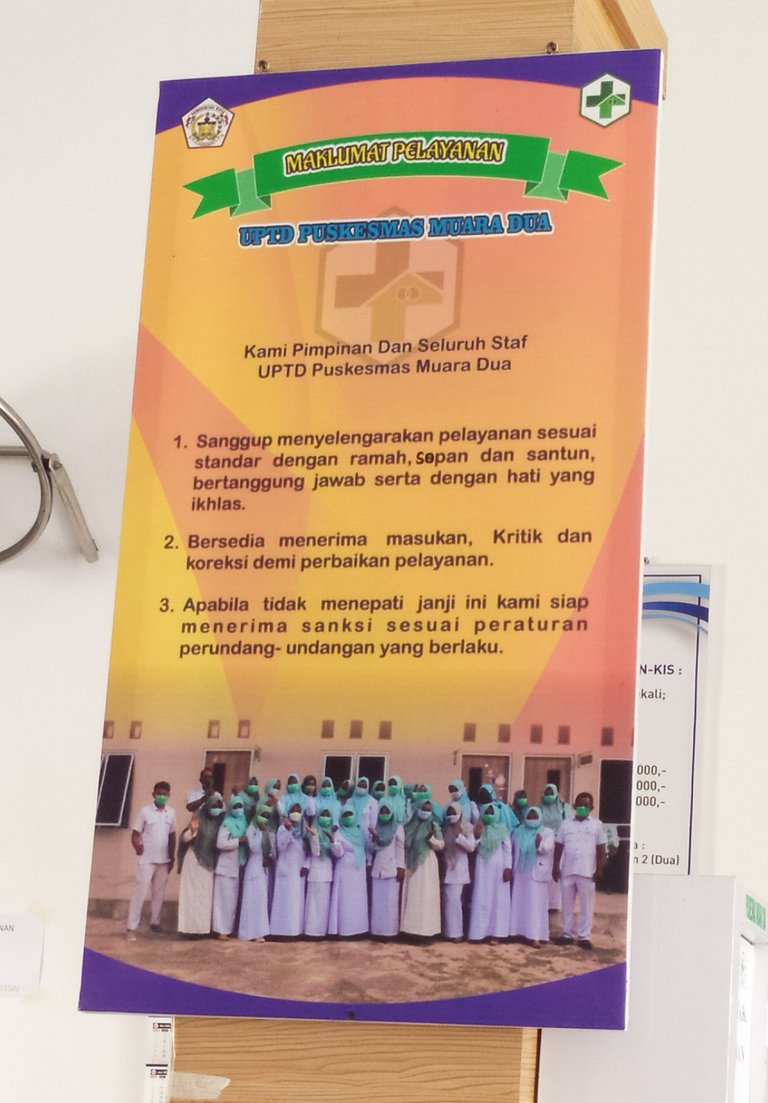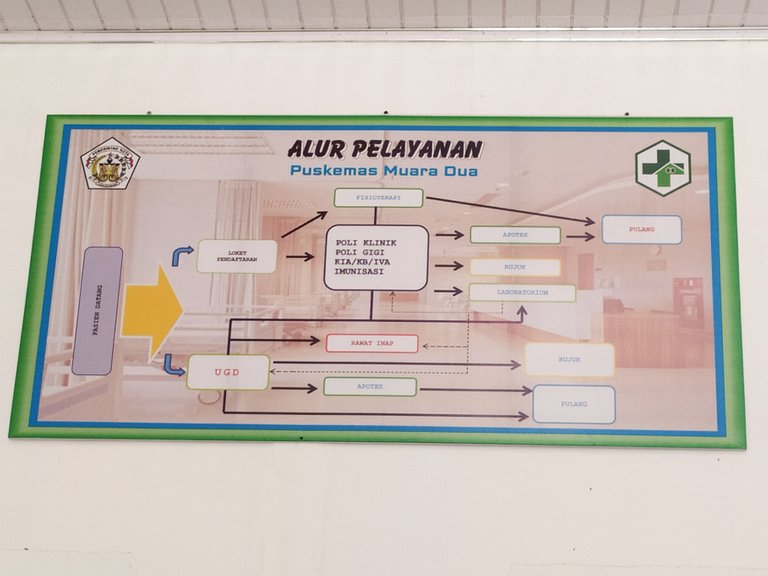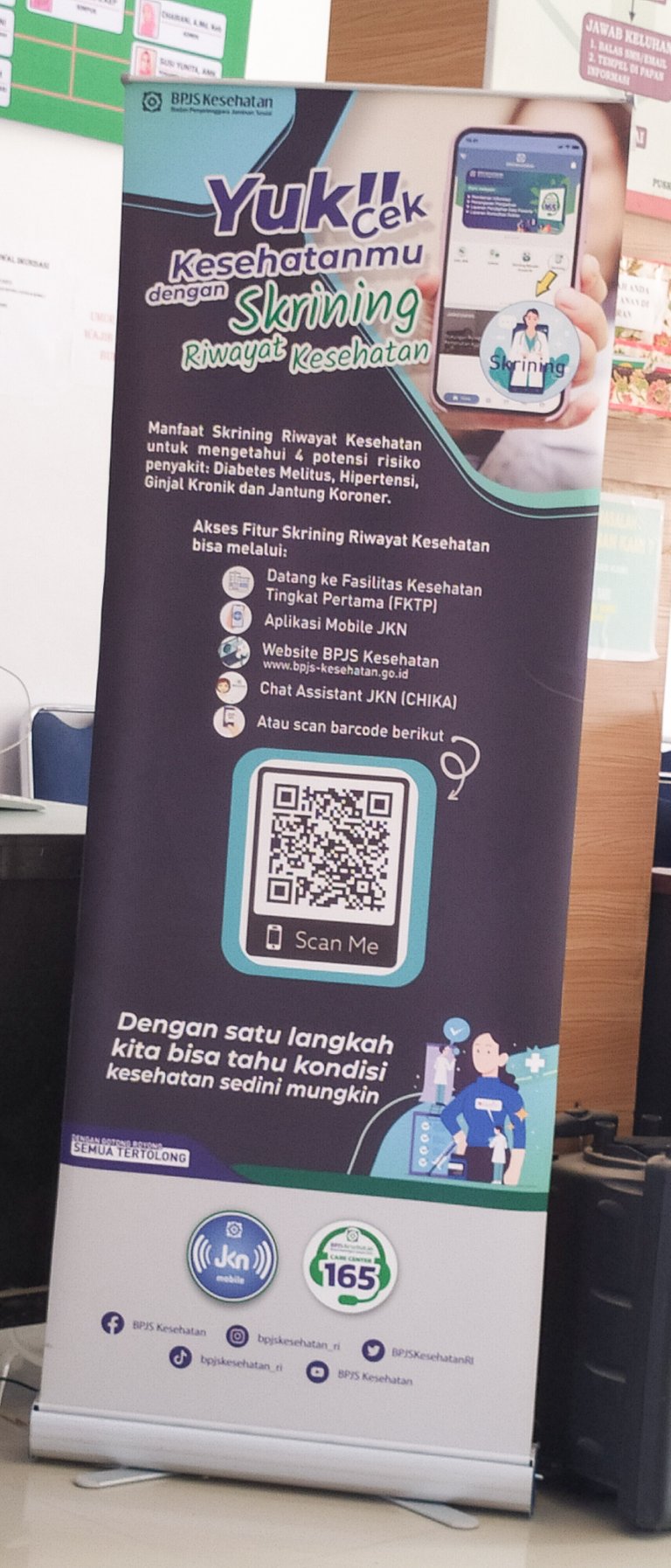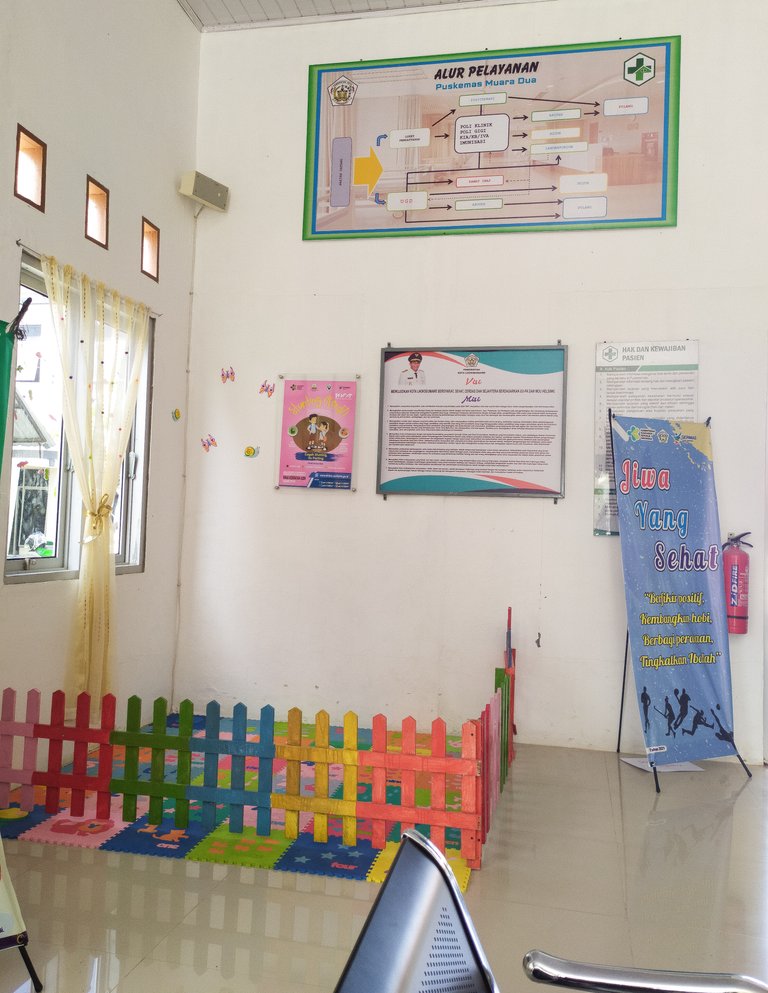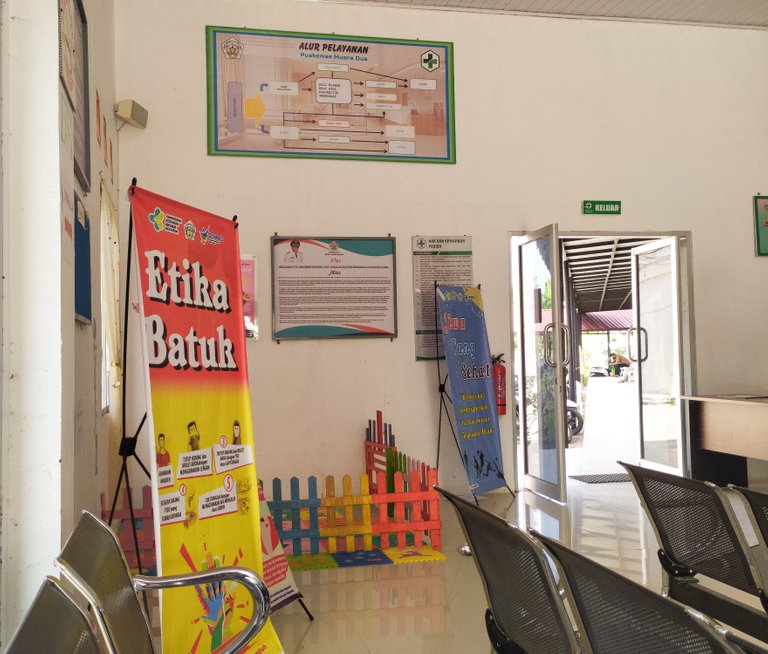 As far as I can see, the Muara Dua Health Center is getting better at providing services, especially in the health sector to the community. As I recall, about 1 year ago when I was still receiving treatment at the Muara Dua Health Center, the service was still not good. The atmosphere is very crowded with queues and also noisy, the room where the patient waits can be said to be dirty. Very different from the current conditions. Thank you to the officials and also the officers who manage the management of the Muara Dua Health Center, so that now the service is better for the community.. 👍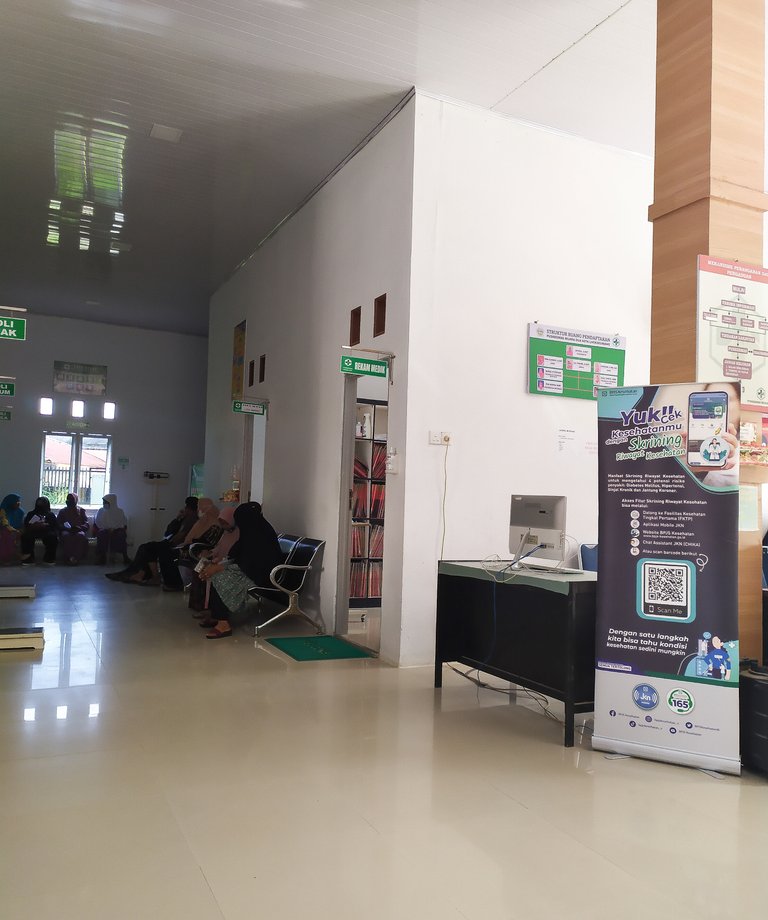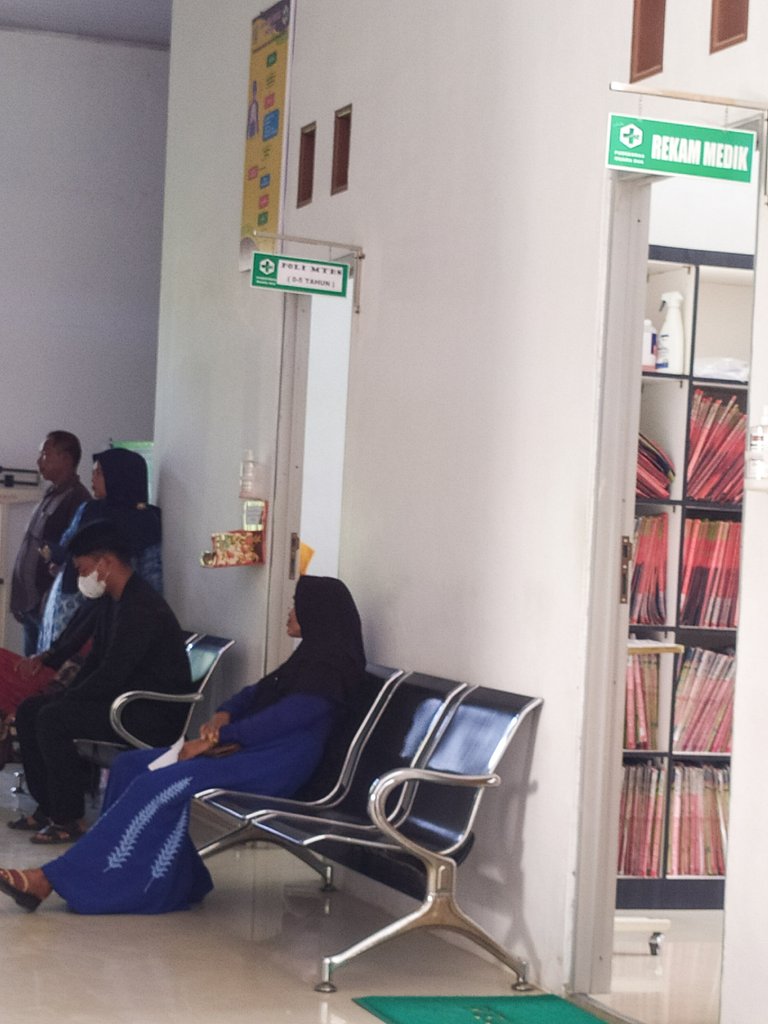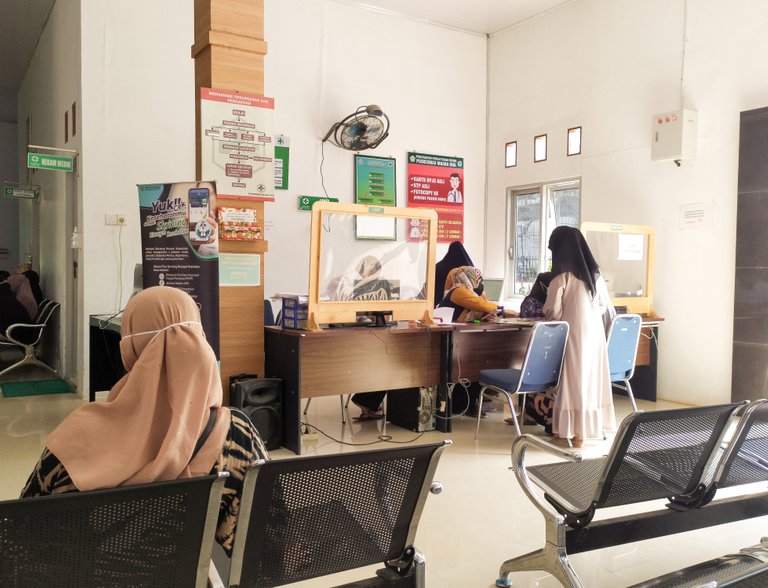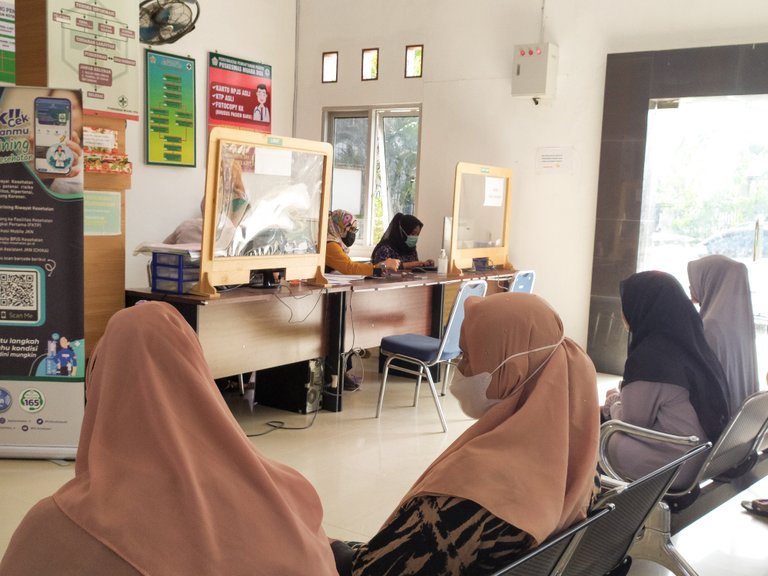 Okay, that's all for my post this afternoon. Thank you to all my friends who are willing to read, comment, and upvote my post. Don't forget to reblog my post if you like it and want others to see and read it too. And don't forget to also read my previous post.
~~ Warm greetings from me @abizahid~~

| Location | Lhokseumawe - Indonesia |
| --- | --- |
| Camera Used | Redmi Note 7 |
| ISO | Automatic |
| Flash Mode | No Flash |
| Processed | Mobile Lightroom |
| Photographer | @abizahid |
---
---