Bean soup with a special ingredient [Eng-Esp]
Feliz noche, amigos de Hive. Los saludo con mucho cariño, deseando que tanto usted como cada uno de los miembros de su familia se encuentren bien. Hoy, quiero compartir con ustedes, una receta muy particular que realizó mi mamá hace poquito. Espero que les guste.
Happy evening, friends of Hive. I greet you with much affection, wishing you and every member of your family well. Today, I want to share with you a very special recipe that my mom made a little while ago. I hope you like it.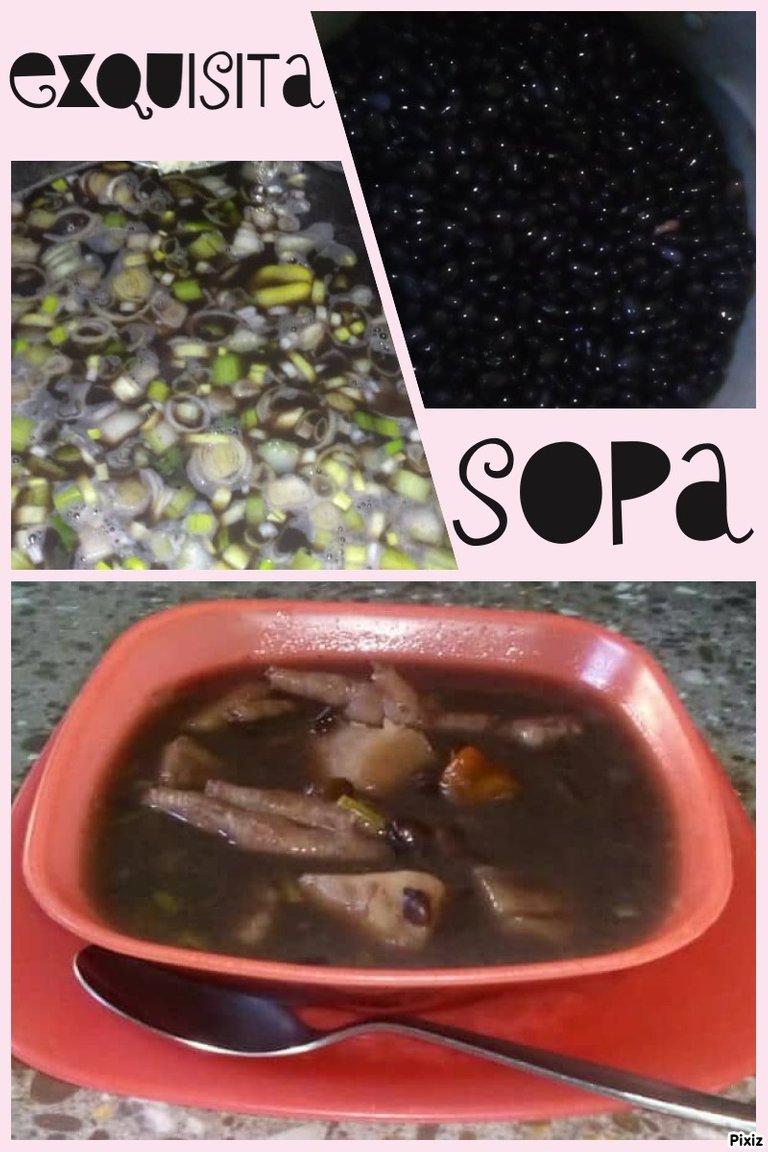 Para esta exquisita sopa de caraotas, utilizamos los siguientes ingredientes:
1/2 kg de caraotas negras.
1/4 kg de ocumo.
1/4 kg de apio.
100g de cebollín.
Dos cebollas medianas.
100g de ají.
100g de ajo.
Un pimentón mediano.
800g de patas de pollo
Sal al gusto.
Una cucharada de comino.
For this exquisite black bean soup, we use the following ingredients:
1/2 kg of black beans.
1/4 kg of octopus.
1/4 kg celery.
100g of chives.
Two medium onions.
100g of chili bell pepper.
100g of garlic.
One medium paprika.
800g of chicken leg.
Salt to taste.
A spoonful of cumin.
---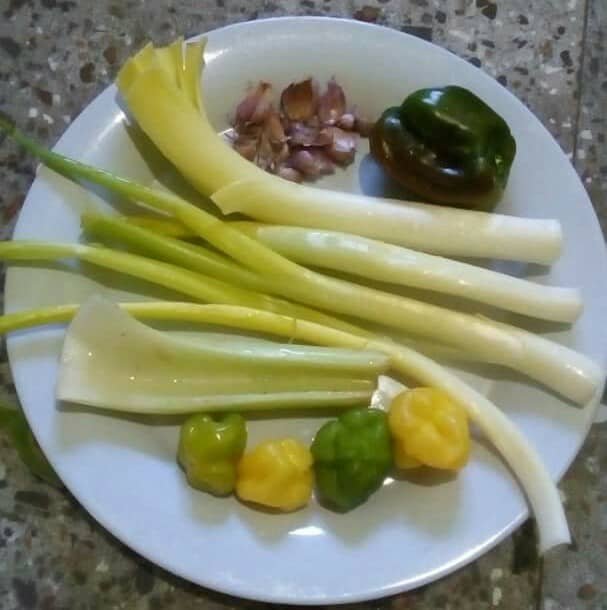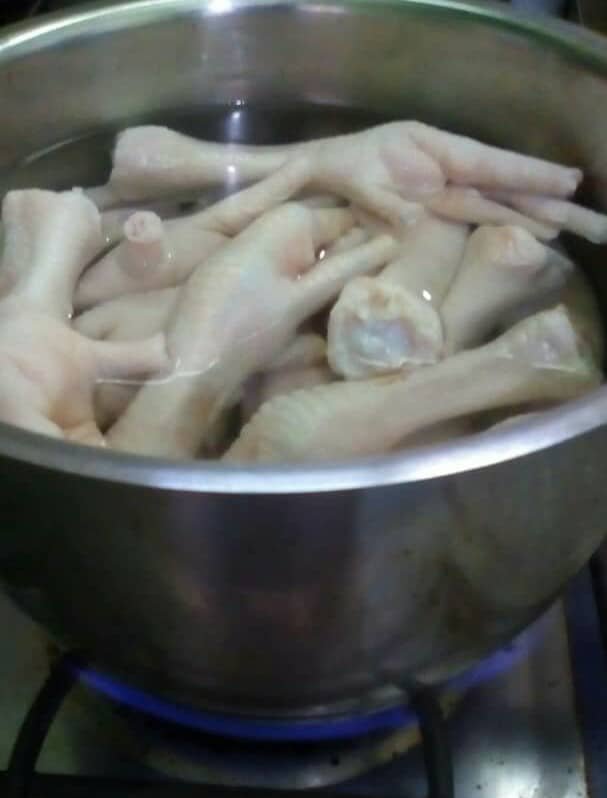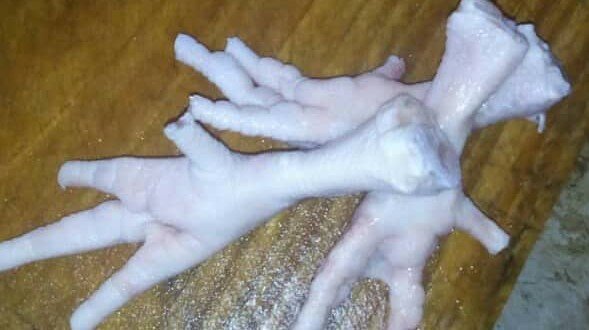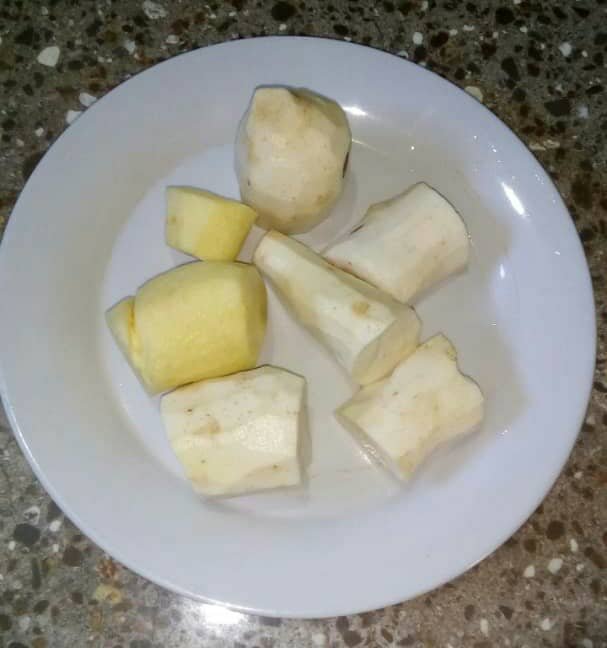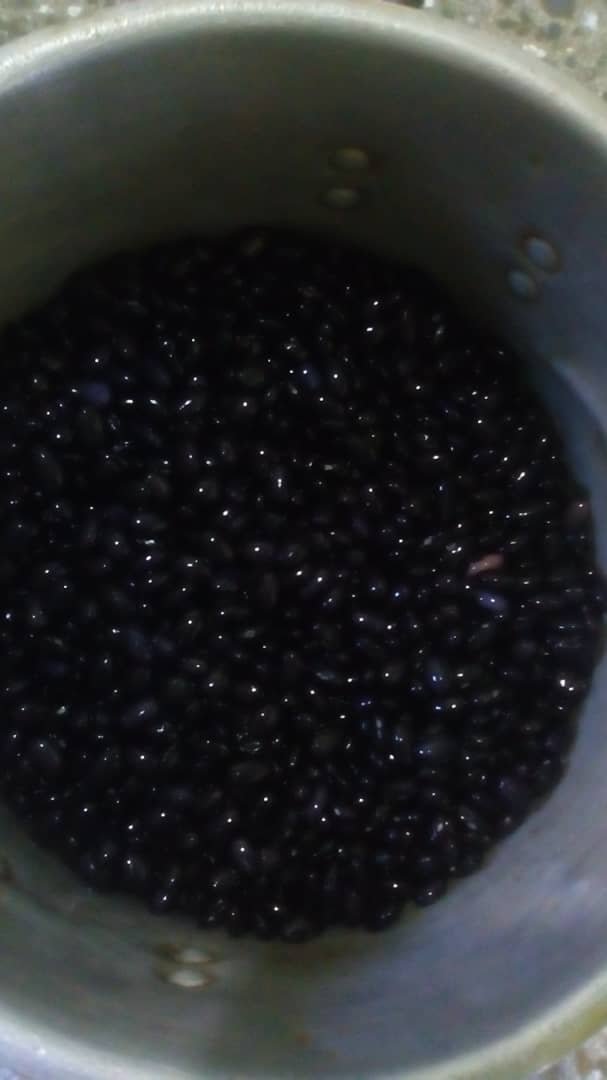 ---
Para la elaboración de esta deliciosa sopa, llevamos a cabo el siguiente procedimiento: primero, dejamos remojando las caraotas de un día para otro; a fin de que estás puedan ablandarse con más facilidad.
To prepare this delicious soup, we carry out the following procedure: first, we let the beans soak overnight, so that they can soften more easily.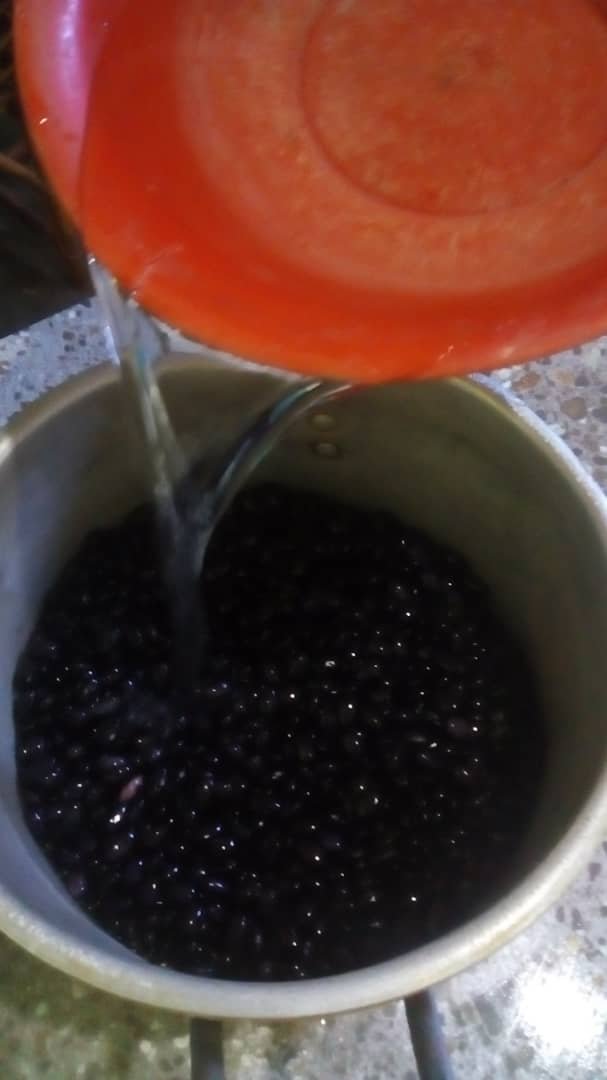 Después de haberla dejado remojando toda la noche, le cambiamos el agua y comenzamos a cocinarlas. Un dato importante amigos es que hay que estar añadiéndole un poquito de agua cada cierto tiempo, para que no se sequen; por eso es importante que aparte tengamos agua hervida caliente, para cuando se la vayamos añadir no sea agua fría, sino que sea de la misma temperatura para que no se pasmen las caraotas.
After leaving them soaking overnight, we change the water and start cooking them. An important fact friends is that it is necessary to be adding a little water every so often, so that they do not dry; for that reason it is important that we have hot boiled water, so that when we are going to add it, it is not cold water, but it is of the same temperature so that the beans do not get overcooked.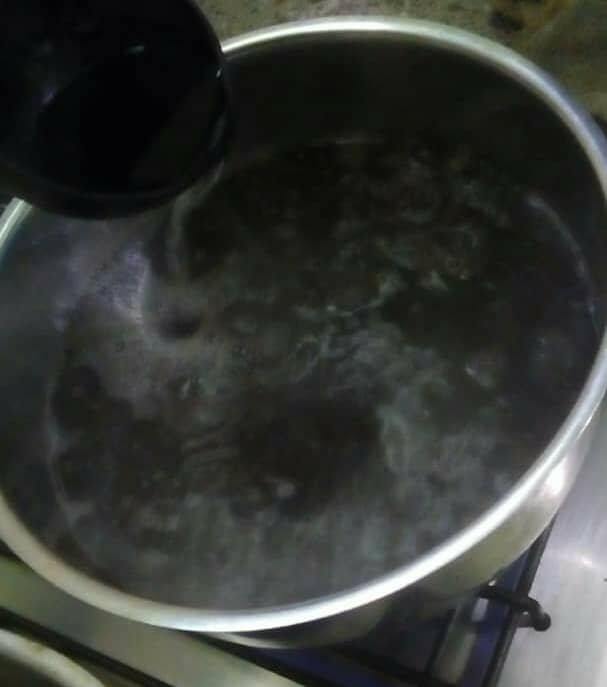 Mientras que las caraotas se van ablandando, procedemos a picar los aliños y las verduras.
While the beans are softening, we proceed to chop the seasonings and vegetables.
---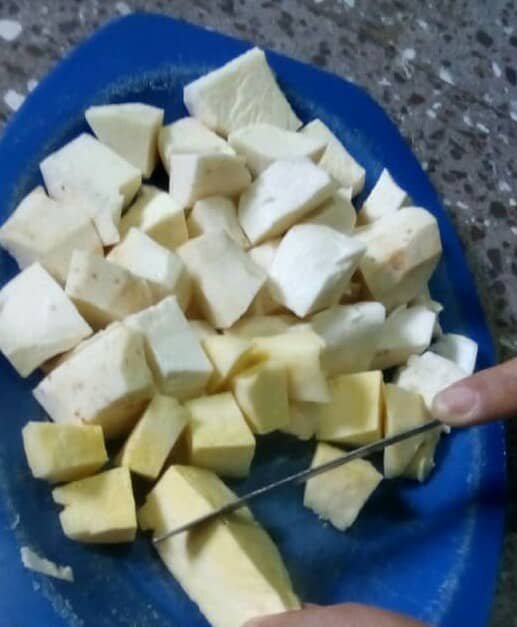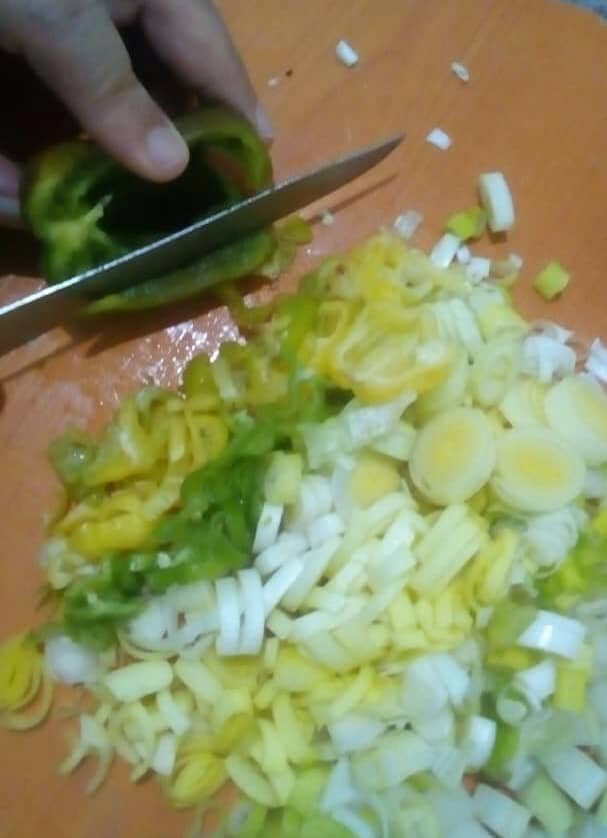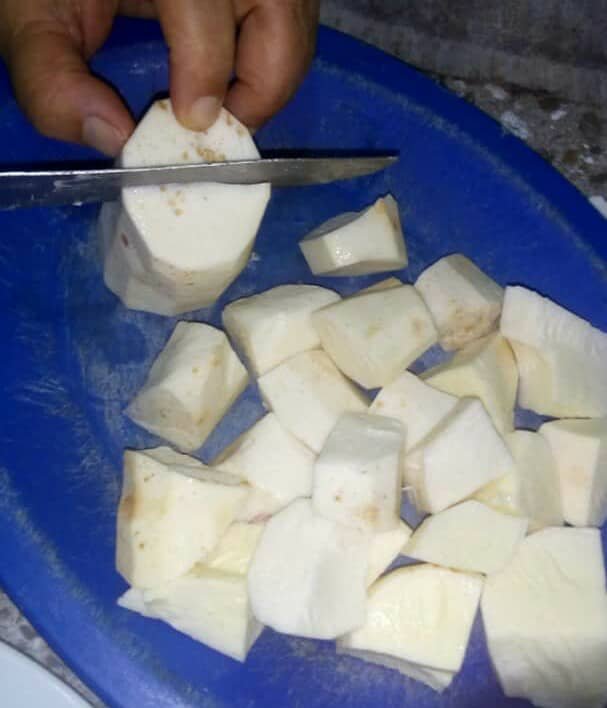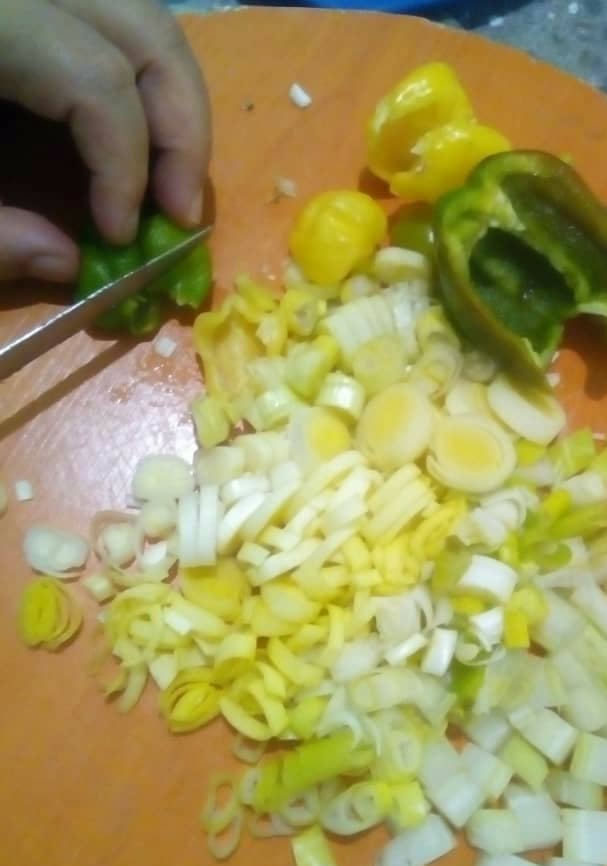 ---
Otra cosa que realizamos mientras se ablandan las caraotas, es preparar las patas de pollo y sancocharlas en una olla aparte. Este ingrediente es sumamente rico en vitaminas y minerales, pero es necesario que las lavemos bien antes de cocinarlas; por eso les recomendamos remojarlas un rato con vinagre, quitarles las uñas y sancocharlas.
Another thing to do while the beans are softening is to prepare the chicken feet and boil them in a separate pot. This ingredient is extremely rich in vitamins and minerals, but it is necessary to wash them well before cooking them; that is why we recommend soaking them for a while with vinegar, removing the nails and parboiling them.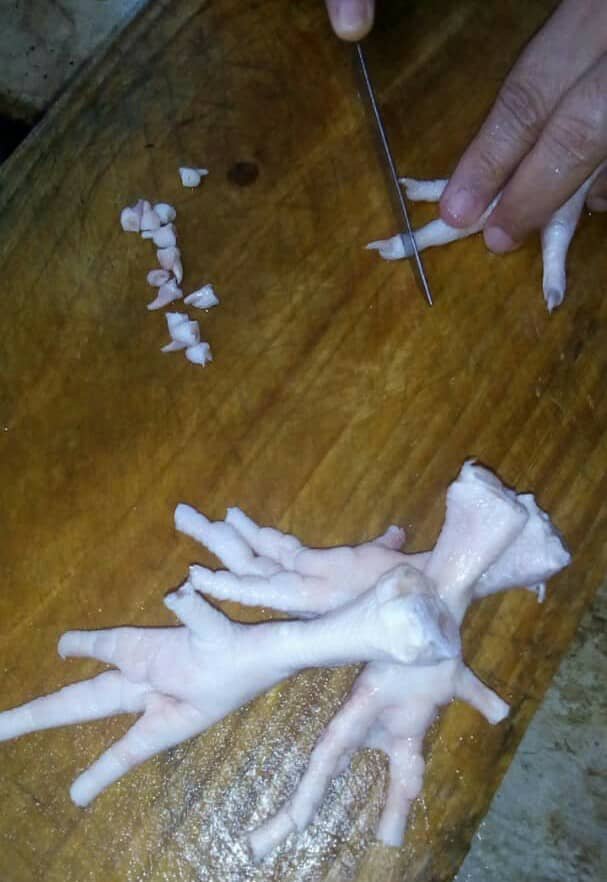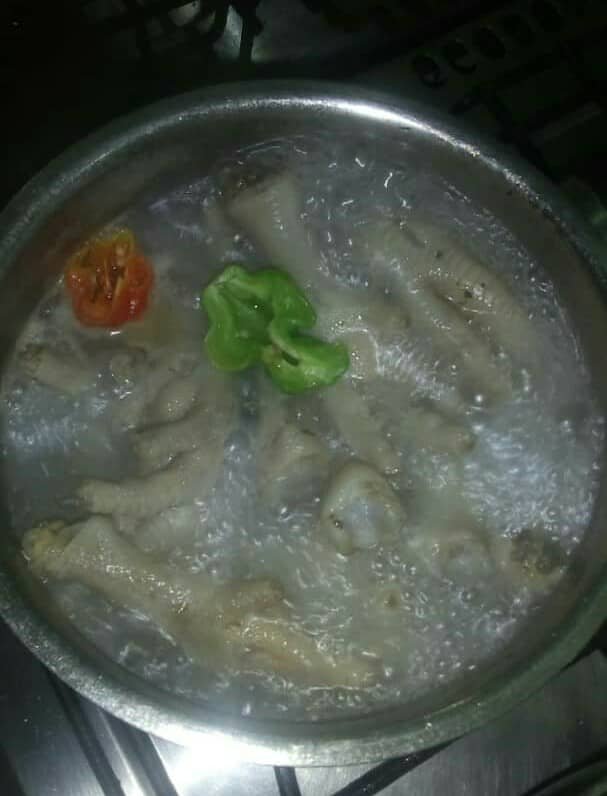 ---
Una vez que las caraotas están blanditas, les añadimos las verduras picaditas y las patas de pollo no muy cocidas para que terminen de ablandarse junto con la verdura.
Once the beans are soft, add the chopped vegetables and the chicken feet, not too cooked, so that they finish softening together with the vegetables.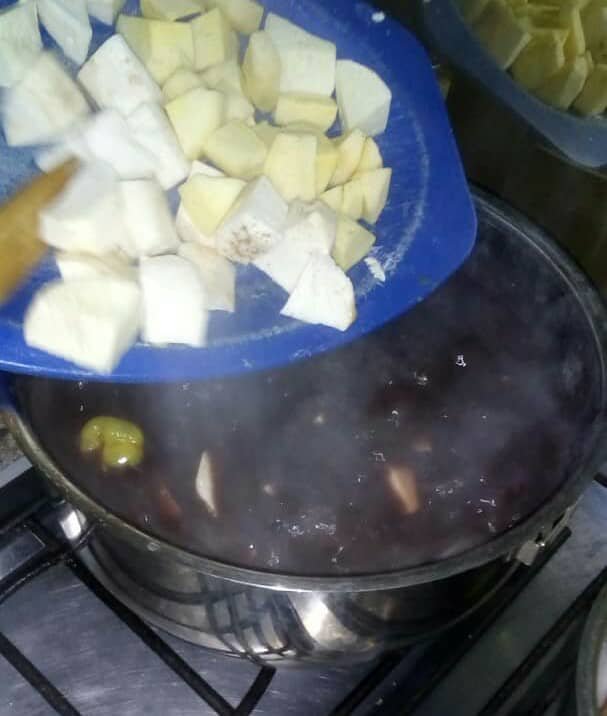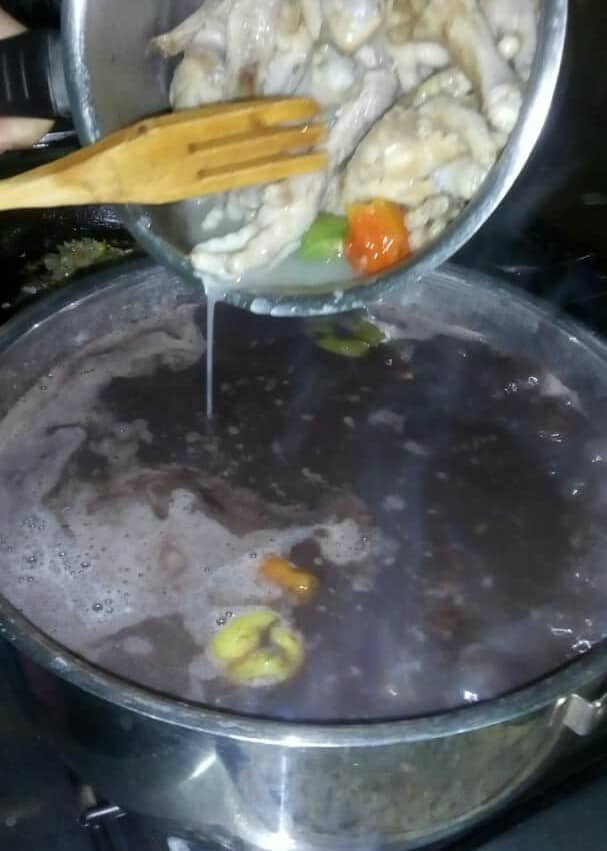 ---
Después de este paso, tapamos la olla y la dejamos qué hierva hasta que se ablanden las verduras.
After this step, cover the pot and let it boil until the vegetables are tender.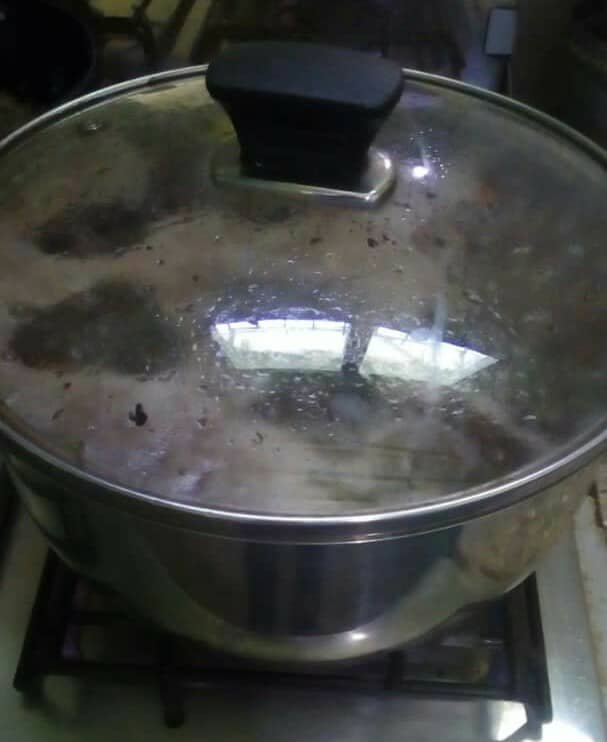 Mientras tanto, sofreímos los aliños en un sartén, para que cuando las verduras y las patitas de pollo estén bien blanditas, ya estén listos para añadirselos.
Meanwhile, we fry the seasonings in a frying pan, so that when the vegetables and chicken legs are soft, they are ready to be added.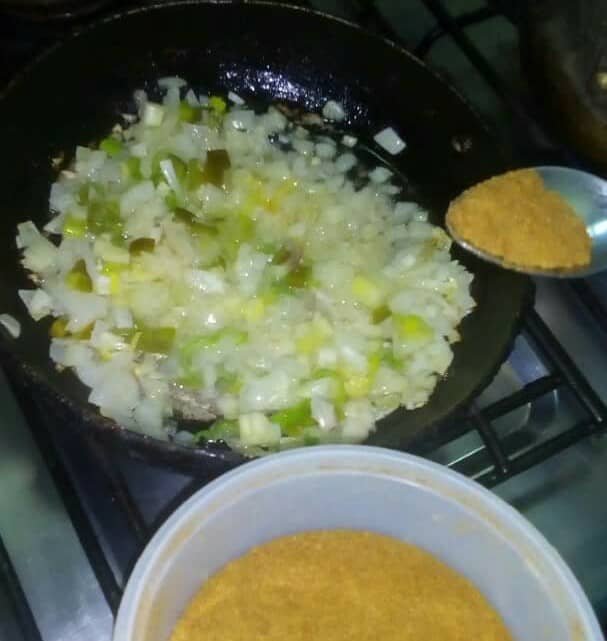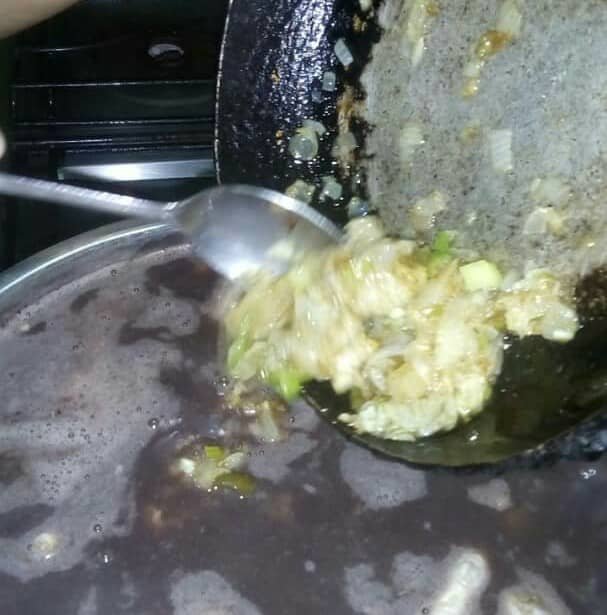 Después que le agregamos los aliños sofritos, dejamos que hierva una minutos más para que toda nuestra sopa, absorba el sabor de estos ricos ingredientes. Al cabo de poco tiempo, podemos disfrutar de una deliciosa y nutritiva sopa.
After we add the sautéed seasonings, we let it boil for a few more minutes so that all our soup absorbs the flavor of these rich ingredients. After a short time, we can enjoy a delicious and nutritious soup.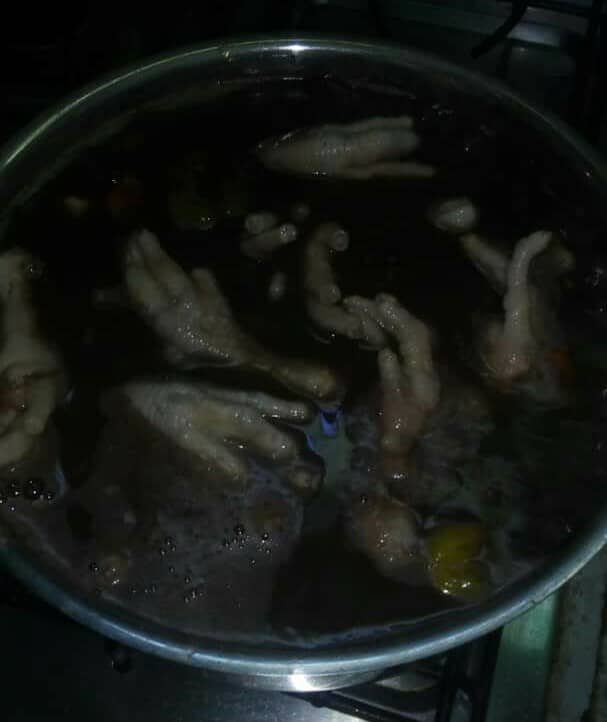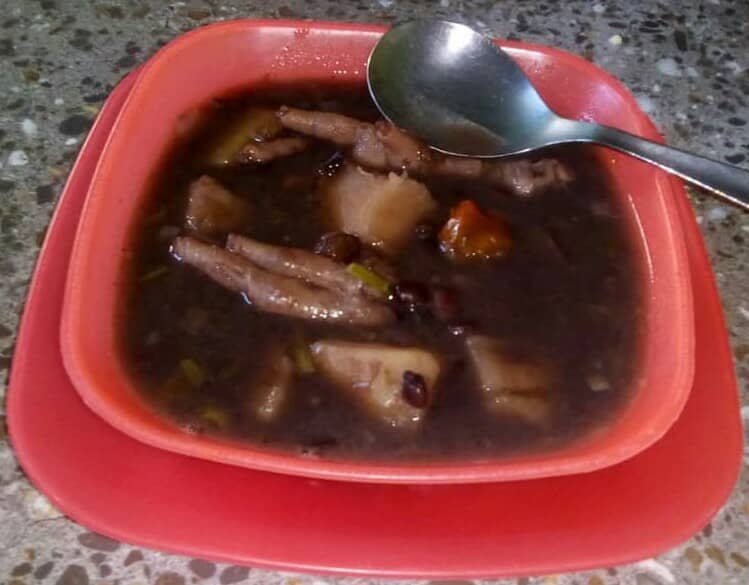 Amigos, a muchos no les gustan las paticas de pollo, pero estas son muy nutritivas y aquí en casa necesitábamos más que nunca una sopa con mucha vitamina, porque estamos recuperándonos del covid-19. Los invito a preparar esta receta.
Friends, many do not like chicken paws, but these are very nutritious and here at home we needed more than ever a soup with lots of vitamins, because we are recovering from the covid-19. I invite you to prepare this recipe.


Todas las fotos son de mi propiedad tomadas con un teléfono Motorola C 7.0.
All photos are my own taken with a Motorola C 7.0 phone.
---
---