Life and Mallorca, 6 of ?
Hello!
I am back to enlighten you on the recent happenings here on the island of Mallorca.
My usual approach is to read the previous post, check the date, and then take a look at the photos I've collected since then. The gallery is lacking in numbers over the past month or so, but I think I've got enough there to mildly entertain for a couple of minutes....
But first, go HIVE!
As we all (should) know, the time to earn HIVE is when it's low - like sub 20 cents in January low. This is a bit of a battle of the mind as post values don't look great, but if you've been collecting for the past year or so then you should have a big smile on your face this week.
I've heard anywhere between $4 and $20 being mentioned as highs this time around, which could well be in the next couple of months. Of course, this is purely speculation but I don't think it would hurt to have some free float available to try and catch a spike or two. Last time (almost 4 years ago), I was cashing a little out but was naive to Bitcoins 4 year cycle and didn't make the most of the huge gains available. I'm a little more prepared this time and so hopefully I'll time some sells right and hopefully collect enough fiat to sort out a place of my own. 🤞
---
Two years in current role
Back to reality for now though, and first some words on the day job. It's been two years exactly since I started working in my current role - this time has seemingly flown. I remember sitting in the office in March 2020 (less than 4 months after starting) and watching the FTSE and Crypto sinking like the titanic as Covid had reached multiple countries and lockdowns were being enforced all over. It wasn't long after this that I was furloughed for 6 months, only to return to work, remotely. I can count myself really lucky for getting a job just before Covid, one which has allowed me to move overseas, pays alright, and isn't actually too stressful. Cheers for that boss!
---
Driving status
Last month I posted with regards to my driving status here in Spain, and the impending invalidity of my UK license which cant currently be exchanged for a Spanish one. A couple of days after this post, I received an email from GOV.UK which stated the Spain have kindly agreed to acknowledge UK driving licenses until the end of the year. So that's good for the next month or so but I'd really like to see the option to exchange licenses (without another test), or for Spain to ditch the idea completely. Spaniards living in the UK have no issues driving on their home nation license - can we have the same, por favor?
---
Back to base
After a short and stressful move across the island, I decided to cut my losses and move back 'home' for the time being. The capital was a draw, as it's really quiet around here this time of year, but I feel much more relaxed and am closer to friends and one family member. Hello mum!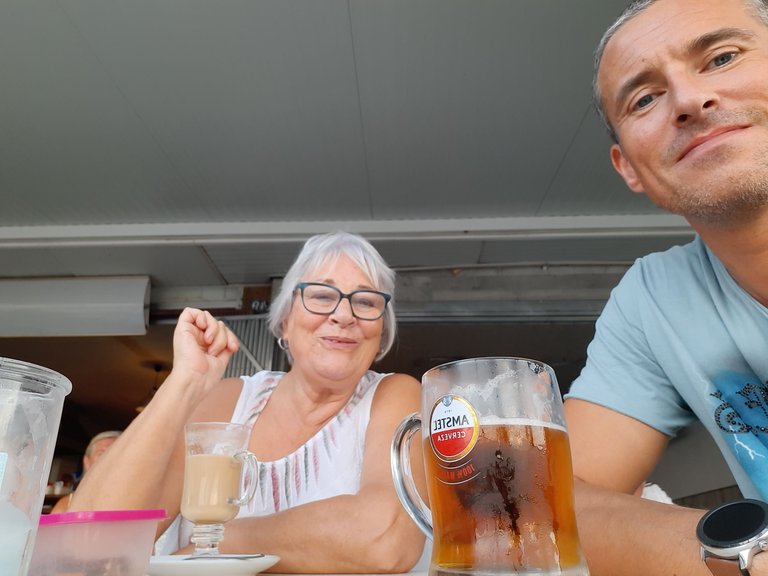 I think she is happy her IT support is just around the corner again, and that I'm covering her bills with a little extra pensioner pocket money. It's not my long term plan to stay, but it suits right now.
---
Skeleton crew
The end of the tourist season has arrived and the beaches are empty again. Due to the poor season income-wise for many, some friends have gone home for winter or are leaving permanently, for work on native soil. One friend has owned a shop here for 26 years, that's got to be tough moving back to the land of big grey clouds. Another has gone to German to work at the Christmas markets, something I heard yesterday could be rather tricky as they have apparently been shut down as the country fears for another wave of Corona. She has someone apartment-sitting while she's gone, and I thought I'd send her a photo of her cat which seems to be eagerly waiting her return 😺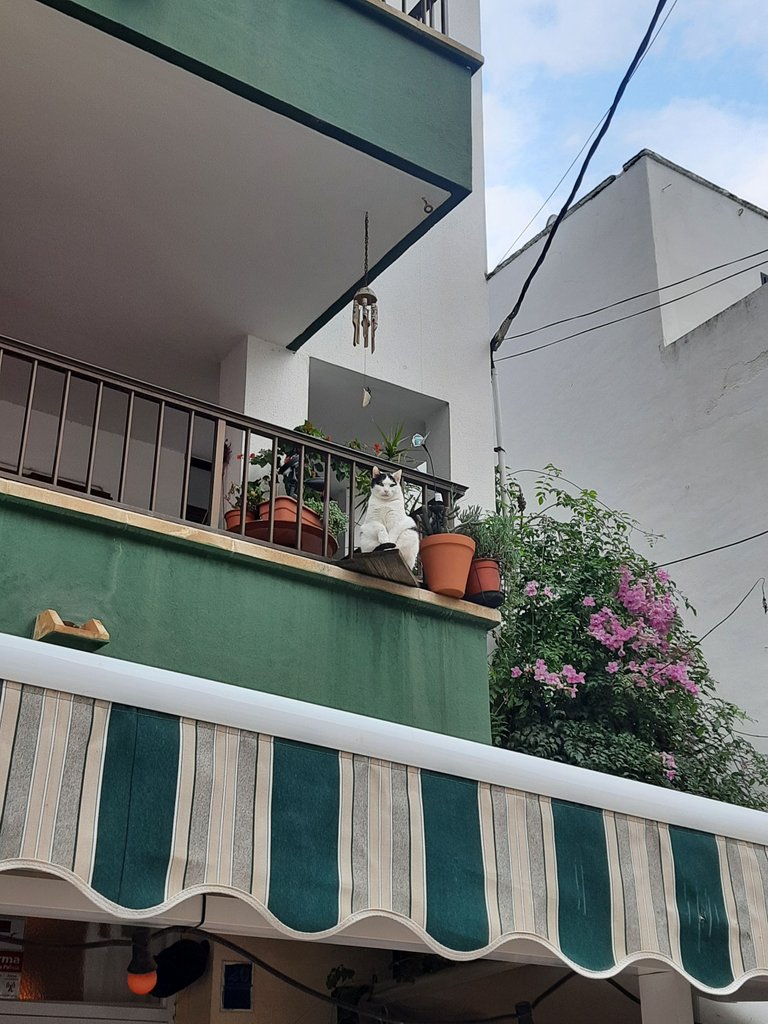 This is one of her two cats, and the one which is afraid to balcony hop after getting stuck and being too scared to turn around.
Zoomed for a better view of the front paws in the air, cute!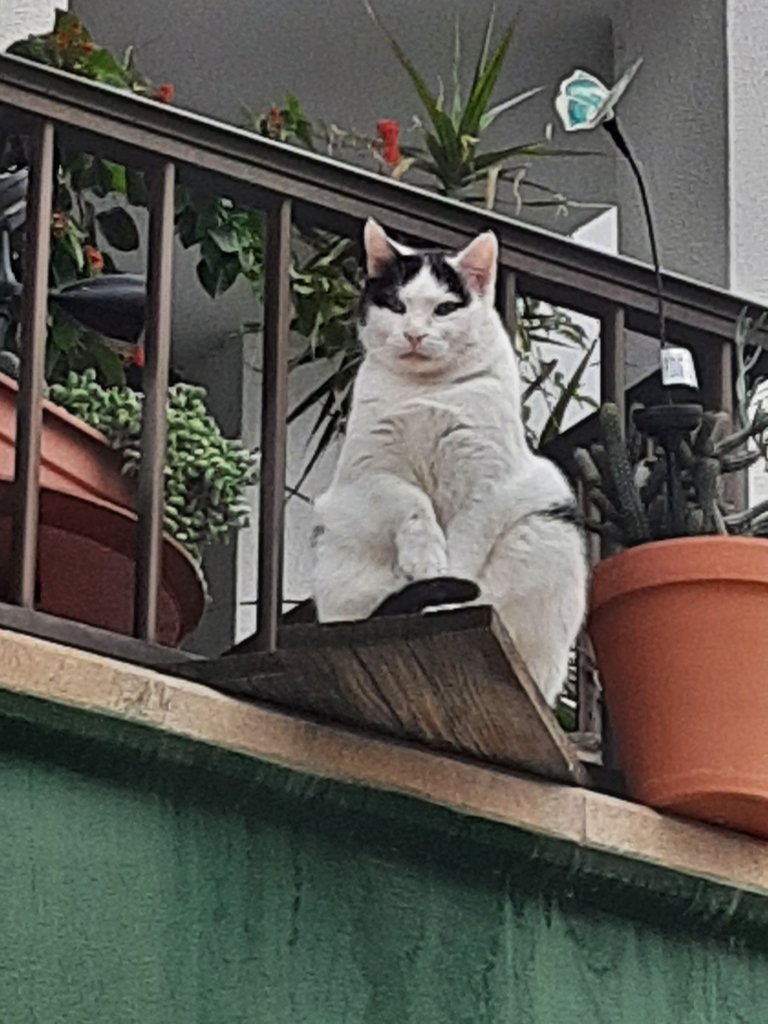 ---
Passing the time outside of work hours
(Come on HIVE, I would like 0 of these work hours! 🙏)
After a slack last month or so, I've started cycling again (in-between rain showers and before dark), and firing up the HIIT videos. There may have been a fair amount of booze consumption had in recent times (I heard it was a good distraction), and so 'challenge abs at 43' is underway. I had lost some motivation but it has returned of late.... perhaps more on that another time 😉
This photo was taken on the way home from a recent ride out - worth ruining a record route time I think.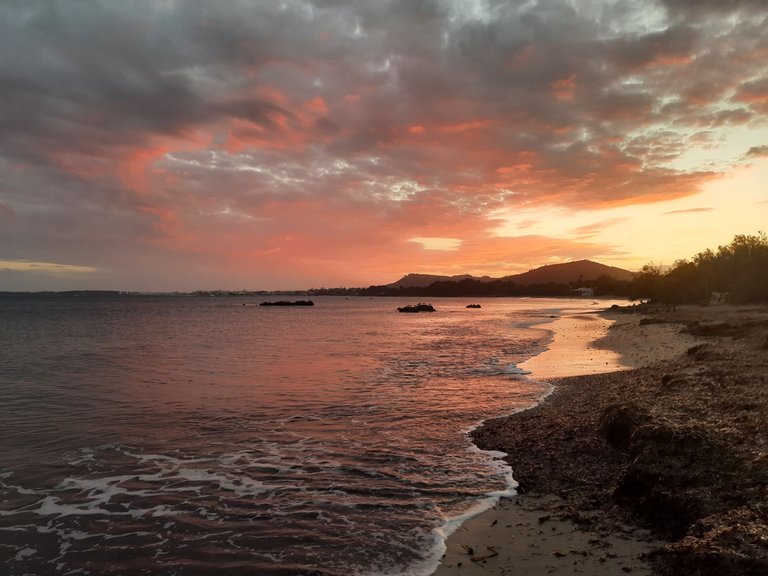 November has been very wet, but the island needed a soaking after recording almost no rain in August. Which brings me nicely on to my exciting cloud photos!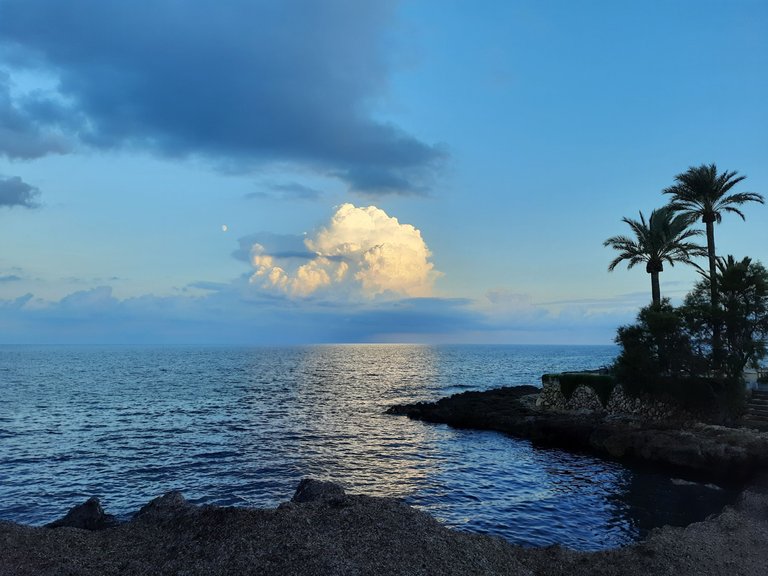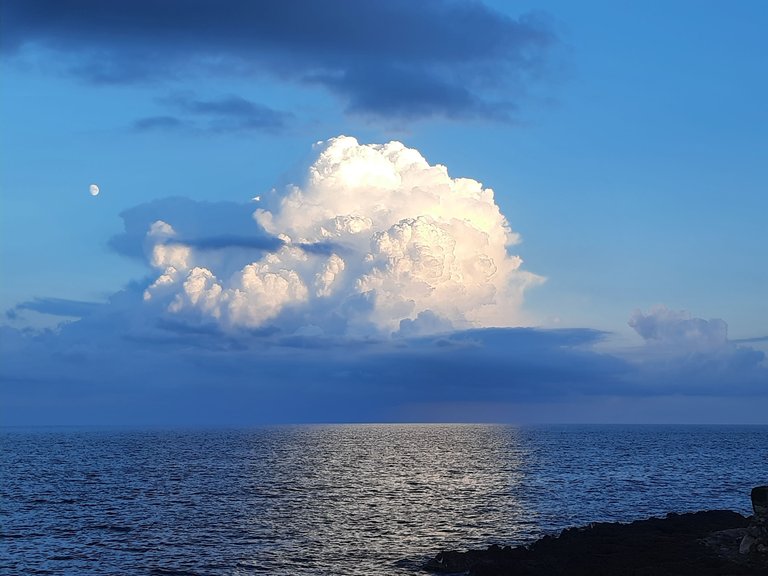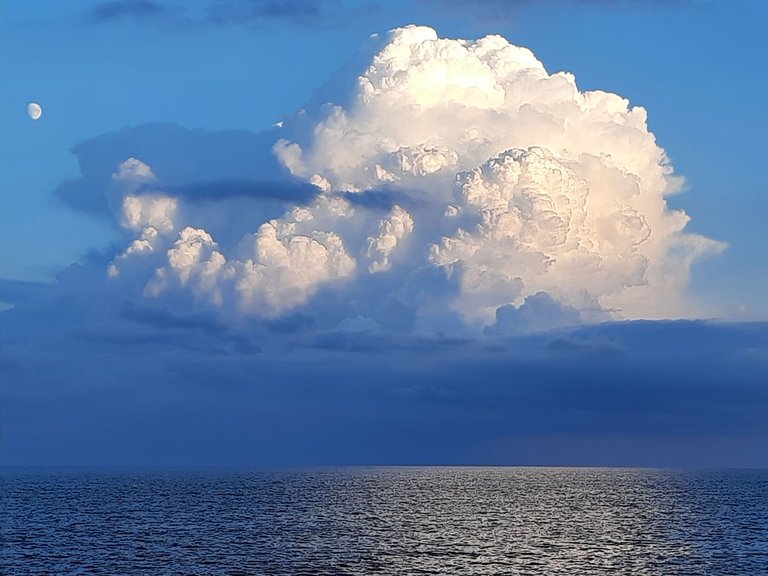 So exiting, I took 3 photos of the same cloud. I do like how the soon to be setting sun is shining on it and the moon too.
---
I enjoyed the summer a lot, even with a dash of crazy thrown in. The next few months are going to be much colder and quieter, but also more relaxed - that is unless HIVE blows up to double digits. If that happens then it will be drinks on me at the local. 🍺
Go HIVE!
Cheers
Asher
---
---